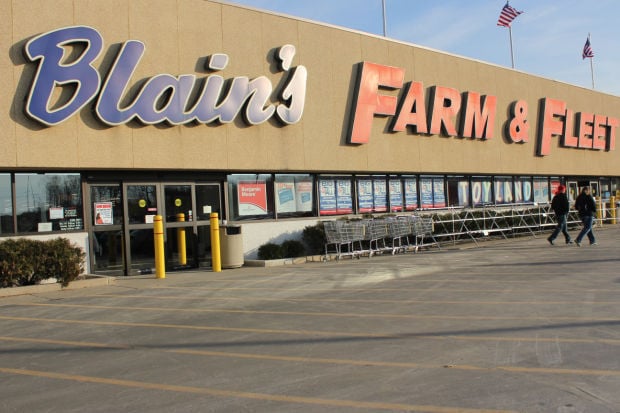 Blain's Farm & Fleet has announced that it will build a third store in Michigan.
The Janesville company announced today that it will build a 100,000-square-foot store and automotive center near Traverse City, Mich., in the northwestern part of the Lower Peninsula, with the store scheduled to open in 2019.
The announcement comes after Blain's announced last week that it would convert a former Kmart store in Jackson, Michigan, into a 120,000-square-foot store that will include an automotive service center while the store in Portage, Michigan, is in a former Menard's building that will be expanded by 30,000 square feet to create a 109,000-square-foot store and automotive service center. Both stores, in the southern part of Michigan, are scheduled to open this fall.
"Everything is falling into place" said Jane Blain Gilbertson, owner and president of Blain's Farm & Fleet. "In Michigan, we are finding like-minded partners who share our values and appreciate the unique community-focused retail environment we offer."
Once the the three stores are completed, it will increase Blain's Farm & Fleet locations to 41 in four states. But unlike the Jackson and Portage stores, the store near Traverse City will be built from the ground up and include a full drive-thru area which will allow customers to pick-up items ordered through the company's website without leaving their vehicle.
Blain's Farm & Fleet, which is no relation to Mill's Fleet Farm, was founded in 1955. The company has 19 stores in Illinois, 14 in Wisconsin and five in Iowa.
Send retail-related tips and story ideas to badams@madison.com or call Barry Adams at 608-252-6148.