Despite reduced hours, business is up at Steve's Liquor on University Avenue.
Signs by Tomorrow has seen a bump in banners and signs for businesses, and yard signs honoring 2020 graduates. The BikeMobile, a mobile bike repair shop, has seen its business double compared with last spring.
At Fitchburg Family Pharmacy, owner Thad Schumacher has seen his delivery service grow. And, even though he doesn't have a drive-thru window and no longer allows customers to come inside to shop, he has seen an uptick in over-the-counter sales with his curbside pickup option.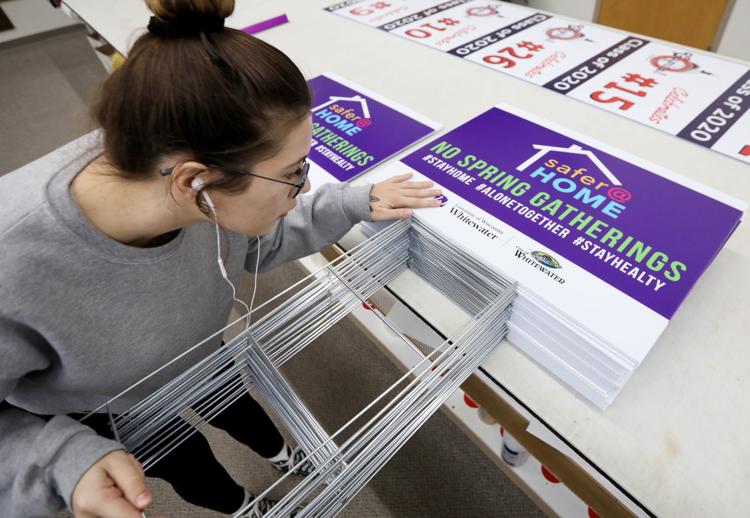 "Things have been going steady for us. We've actually had an increase in customers," said Schumacher, who voluntarily closed his walk-in business to fend off the coronavirus. "We've had some customers move into our store because of our free delivery and we've had people say they want to come here because the places they've been going aren't protecting their employees like we are."
Business models have been destroyed, jobs have been lost, and the path forward for many businesses is uncertain. Some, however, are finding their way through the devastation of COVID-19, which caused the U.S. economy to contract by 4.8% in the first quarter. Some economists predict a decline of 25% to 40% is possible for the second quarter.
Among the most obvious businesses keeping their heads above water are grocery stores, which have seen massive increases in online ordering. Banks have been swamped trying to process small business loans, and delivery services are hopping in an effort to deliver orders from restaurants, brick-and-mortar retailers and Amazon.com.
High spirits
Liquor stores are also doing well, as the dining rooms of restaurants and brewpubs are closed and people have had to drink at home.
Steve's Liquor, 3618 University Ave., is now open from 11 a.m. to 7 p.m., a reduction of four hours each day. However, sales are up and customers are buying larger containers of wine and spirits.
"Which makes sense, right?" said Wayne Krokus, general manager of the store. "You're limiting trips, limiting exposure, things like that."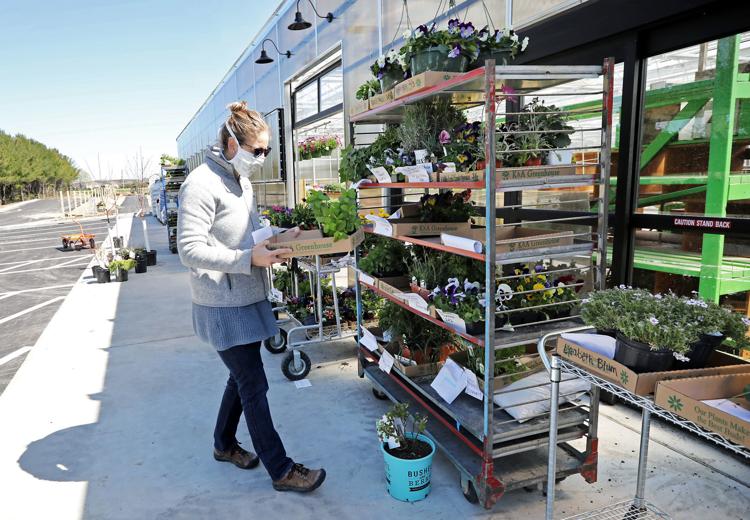 The store offers curbside pickup for those who don't want to come in and shop. But for those who do, browsing is down, and Krokus said his staff is limiting conversation with customers to get them in and out more quickly. He has no clue what the future holds in terms of keg sales if social distancing remains the norm, and parties, cookouts and other family-and-friends events are canceled or limited in size. He's unsure when the store will revert to its regular hours of 9 to 9.
"We are totally redoing our business model right now," Krokus said. "I don't know if I want to call it survival guilt and I don't know if people are drinking any more or any less, but the places you can drink are restricted. But we're doing well because other places are not. And that's not lost on us, that's for sure."
Signs of the times
At Signs by Tomorrow, the coronavirus has not yet cut into sign sales for construction projects, although some sectors such as property management and permanent restaurant signage have begun to slow, said Sara Mork, who last year, along with her husband, purchased the business at 4707 Lien Road.
In an effort to make some businesses stand out, retailers and restaurants have been ordering banners and yard signs. Schools, sports teams and those with 2020 graduates are also ordering yard signs to recognize seniors.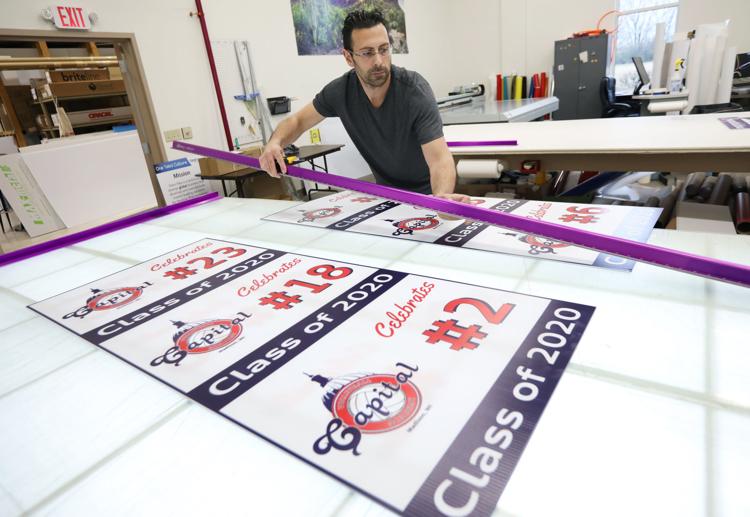 "I'm not going to complain. We're not at like normal as far as sales go, but we're certainly not doing terrible either," Sara Mork said.
"Some people who would typically be ordering right now aren't, but there are others who are ordering additional signage to indicate they're open or that their hours are modified, things like that. At the end of the day, candidly speaking, I feel very blessed. There are other people in our industry who aren't doing as well."
Spring critical
For nurseries and greenhouses, spring is a critical time and can account for 40% or more of yearly revenues. Only this year, the start of the season is happening amid economic uncertainty for many, social distancing and the "safer at home" order.
Chris and Angie Hendrickson own K&A Greenhouse and recently completed a major expansion to their business at 7595 Mineral Point Road that includes more room for plants, expanded parking and new bathrooms. The couple's Fitchburg location at 5555 Irish Lane is closed while an online store has been created so customers can purchase orders for curbside pickup from the Mineral Point Road location about one mile west of the Beltline. Chris Hendrickson is hoping to have both locations open by Wednesday, but will limit the number of customers at any one time.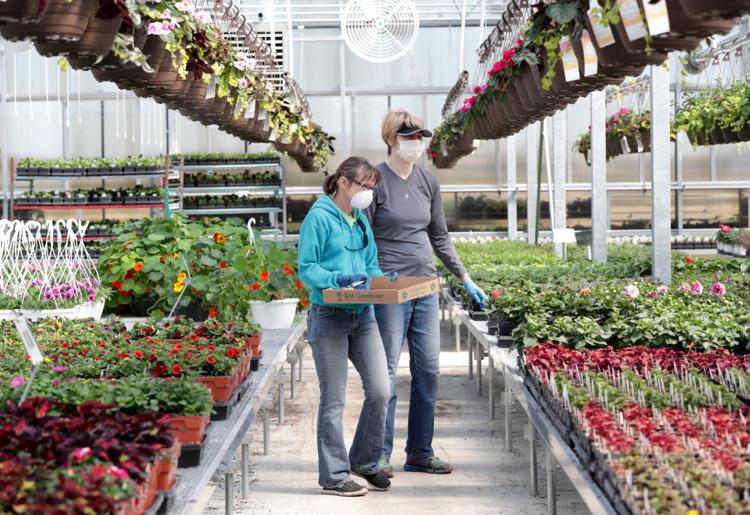 "The good news is we have a lot more room for people to spread out," Hendrickson said. "The bad side is that a brand new greenhouse costs a lot of money."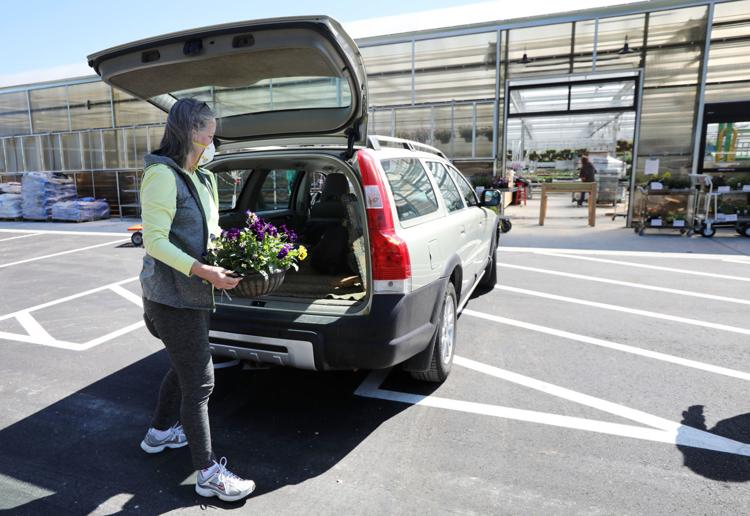 But even with the curbside pickup sales, Hendrickson said it's too soon to tell what the financials of the business will look like. He said the business hasn't had to pay for advertising — which he called a "small silver lining" — because the greenhouse has taken about as many orders as employees can currently manage with the new operations.
"Our customers have been very kind," Hendrickson said. "A lot of love. A lot of support."
Preventing boredom
I'm Board!, a local game store with locations in Middleton and Sun Prairie, has also launched an online store to help customers order games for curbside pickup.
Owner Bryan Winter is still working out some of the kinks of the new system, which went live April 24 and generated 100 orders in its first four days. Prior to launching the website and curbside pickup, I'm Board! had been closed since Gov. Tony Evers issued his "safer at home" order, which closed nonessential businesses. Some of those restrictions have since been eased, allowing I'm Board! to start selling again, Winter said.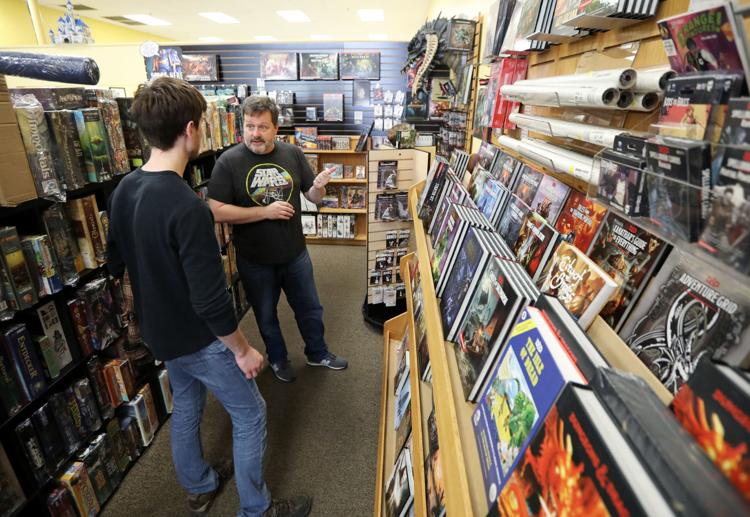 But it's not just games. Puzzles are also hot items as families are spending more time confined together, although that could wane with warmer weather.
"I'm sort of throwing out wide nets and trying to bring in as many puzzles as possible," said Winter, who says despite the sales his businesses, with 15 employees, face a lot of uncertainty. "I think I'm in the same boat as everyone else. There's just this great unknown."
'Before it was cool'
Andy Quandt is one of the more fortunate small business owners in the area. He started a mobile bike repair and maintenance business after opening a Lake Mills bike shop. The BikeMobile is now in its fifth season and operates out of a sprinter van stocked with parts, tires and tubes. His business, aimed at the casual rider, can be accomplished with no in-person contact. Customers can place an order and pay on his website. Quandt shows up at a home or place of work to make the repair or do a tuneup.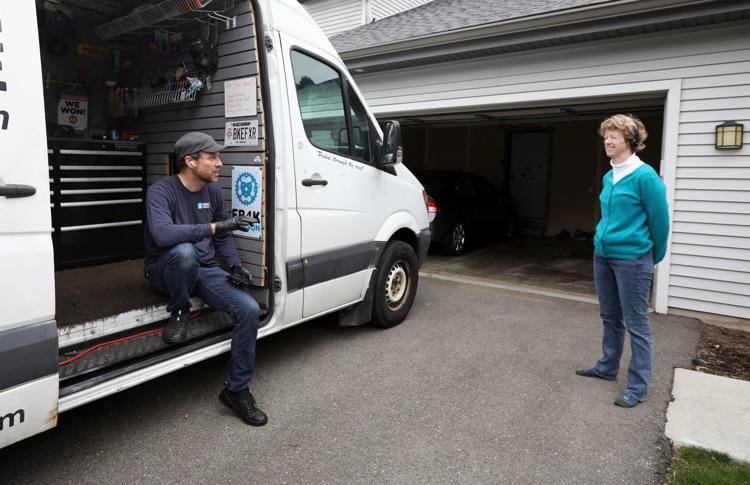 Quandt, 43, is struggling to keep up with the orders when social distancing means some might not want to enter a bike shop or are simply keeping to home.
"All I need is access to the bicycle. I don't even need to talk to the customer," said Quandt. "I'm booked solid for two weeks out and and even that third week is beginning to fill up now. One of my new taglines is 'curbside before it was cool.'"
New business
Back at Fitchburg Family Pharmacy, Schumacher, who opened his business in 2013 and moved to a larger location in 2018, has also created a tuberculosis skin test program after being approached by UW-Madison to administer tests for 150 pharmacy school students who needed to meet an April 30 deadline so they could train in patient care settings. The pharmacy has another group of pharmacy students to test by the end of May and is now set up to offer tests to the general public, further diversifying the pharmacy's revenue stream.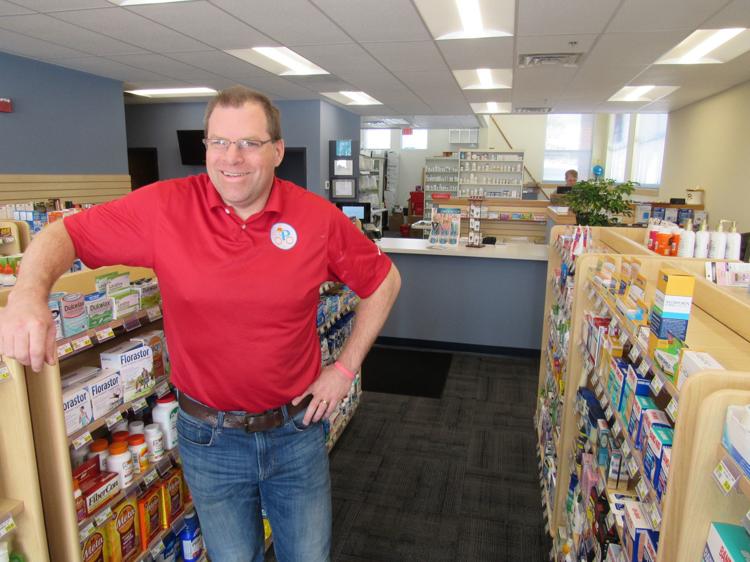 Schumacher said he plans to keep doing curbside pickup until at least May 26, when Evers' "safer at home" order could be lifted.
"I really think we need to be able to be testing (for COVID-19) more," Schumacher said. "Before we do that, it's going to be hard to put our staff at risk."
A city changed: See photos of Madison before and after COVID-19
Concerned about COVID-19?
Sign up now to get the most recent coronavirus headlines and other important local and national news sent to your email inbox daily.