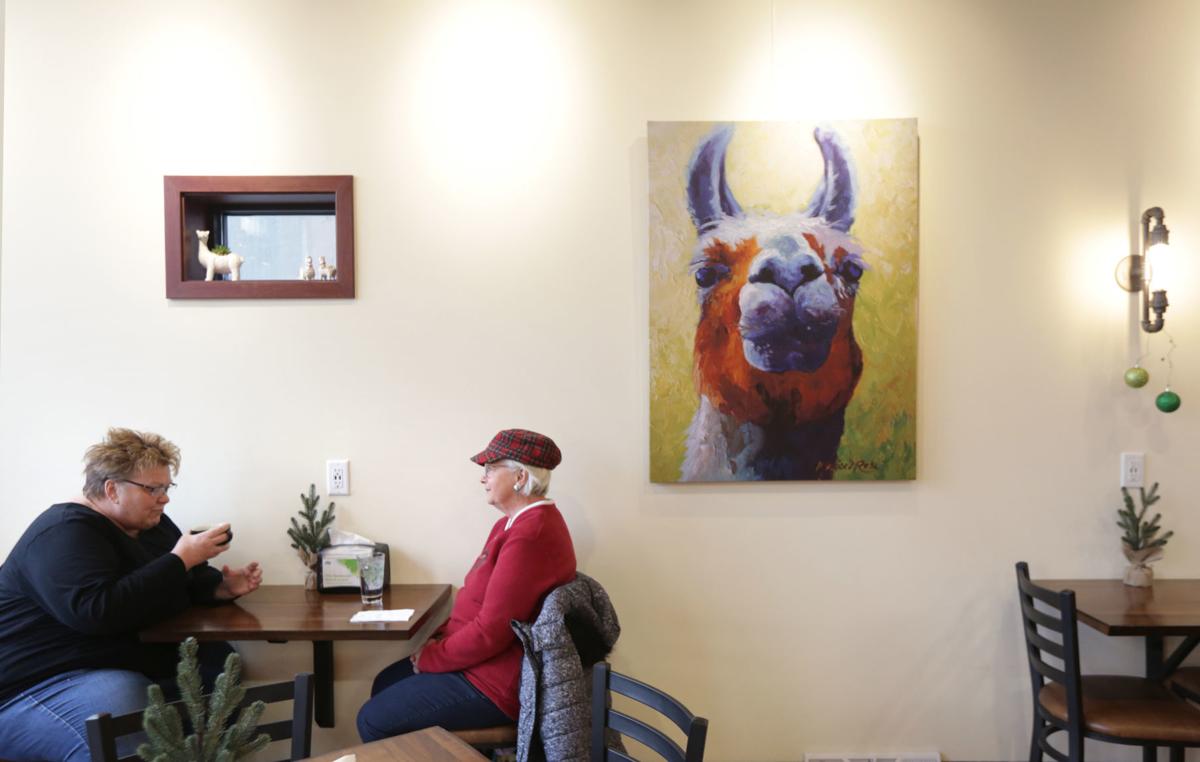 BELLEVILLE — Jon Cleveland was looking for office space but wound up with an historic building and a coffee shop with an inquisitive name.
Lingonberry Llama — a nod to Cleveland's Norwegian roots and the coffee he serves from Peru — opened in this village's downtown in October and has quickly become a refreshing oasis and a prime example of what may be to come here.
There are breakfast burritos, jerk chicken sandwiches and hearty soups. The staff wears aprons from the village's largest employer, Duluth Trading Co., and serves up Babcock Hall ice cream from UW-Madison and yogurts from Klondike Cheese Co. in Monroe. They're stored in coolers and display cases made just blocks away at Federal Industries.
This spring, Cleveland, who has invested $330,000 into buying and renovating the building at 103 W. Main St., has plans for more upgrades that will create an outdoor seating area on the backside of the building that faces the Sugar River.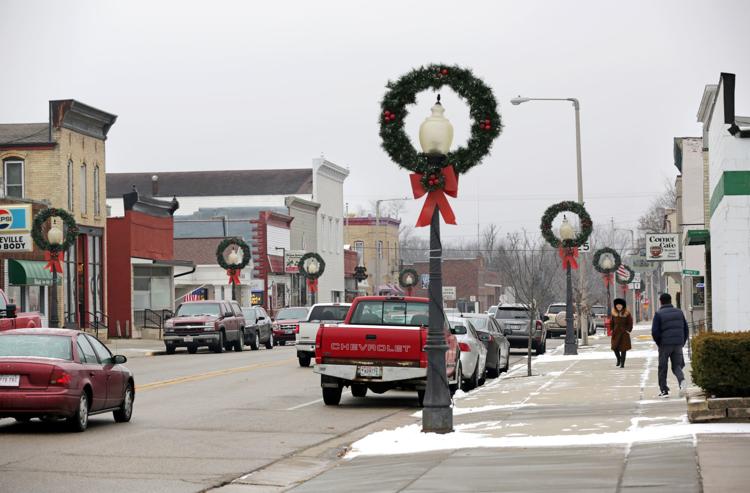 "We have a great asset," Cleveland said of the river, which teems with smallmouth bass and kayaks. "You can afford to live here but you can also have something nice. You don't have to live in Downtown Madison to have a cultural spot."
Belleville, a community of 2,425 people that straddles the Dane and Green county line, has been taking steps over the last few years to capitalize on its natural resources, bike trails, history and proximity to Madison. Officials are trying to transform the village with more housing, retail and service businesses, a new library, police station and the recent completion of a new elementary school that was part of a $20 million referendum approved in 2017.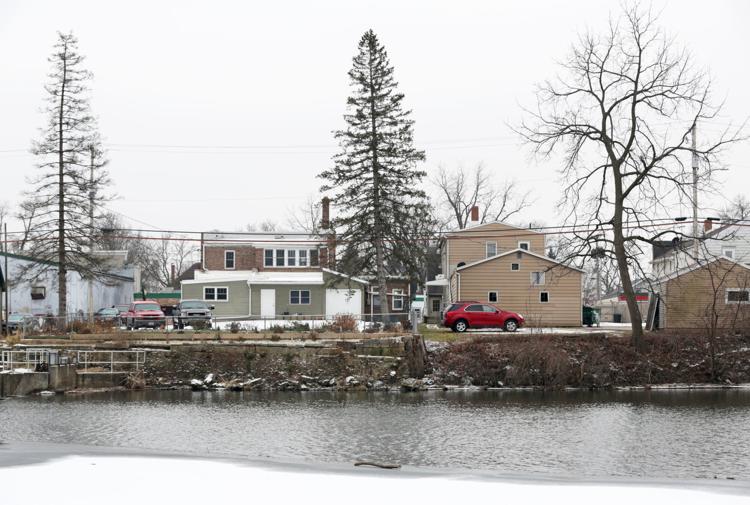 The idea is to capitalize on Dane County's explosive growth, which has seen communities like Verona, Mount Horeb, Sun Prairie, Oregon and Waunakee balloon over the last 15 years. Officials here believe they can offer more affordable housing, smaller schools and historic charm about 20 miles from the state Capitol.
At the same time, they feel they can attract businesses to the village's downtown and to its north and west business districts, both on major corridors for those heading from Madison to New Glarus and Monroe. The village also has grant money available to improve the facades of existing businesses in the downtown to help create better continuity and improve the aesthetics.
Influx of families
The effort comes in the aftermath of a market analysis conducted by UW-Madison Extension in 2017 in which 700 people within the Belleville School District responded. The study looked at business retention and expansion, how to attract new businesses, making improvements to public infrastructure and increasing marketing and branding efforts.
The study will help guide officials who are also looking at ways to redevelop the former Francois Ford dealership, which moved after 75 years from the downtown to the west side of the village, and the now vacant elementary school next door. The new elementary school was built next to the middle school to create one campus with the high school on the west end of Main Street.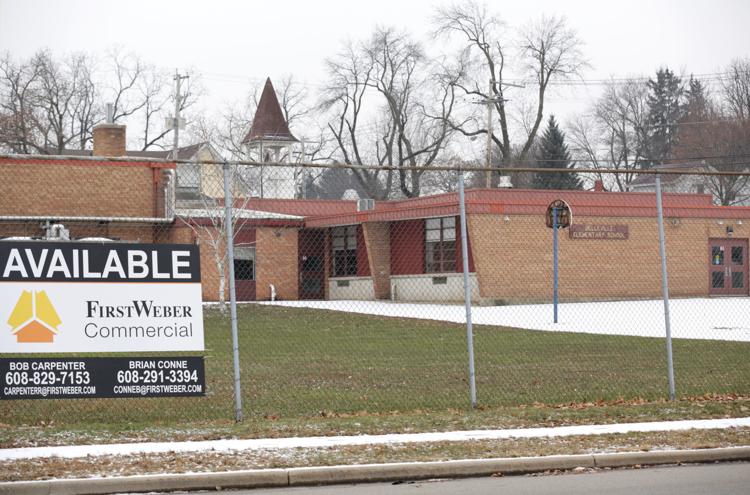 "It put us on the cusp of a real opportunity to not look at those things as a negative but look at them as a positive and getting the input from the community," said Mike O'Connor, a member of the Community Economic and Development Committee.
"In the last five to eight years, there has been an influx of young families that would like to see things happen. They want more restaurants on the edges and more housing downtown. There was an overwhelming demand for a coffee shop and they want more than just bar atmospheres."
Ideas for the former school include using it for a charter school, business incubator or art center. The building could also be razed to make way for a mixed-use project that would include retail and commercial space on the ground floor with apartments above.
Projects underway
But several projects in the village have already been completed, are under construction or about to begin this year. Recent additions have included a bike trail along the river, dredging spring-fed Lake Belle View and separating the Sugar River from the lake to improve the lake's water clarity and fish habitat.
The historic train depot, constructed in 1888 by the Chicago, Madison & Northern Railroad, and now along the Badger State Trail, is undergoing a nearly $1 million transformation designed to attract a business to the facility. Ideas include a coffee roasting company and coffee shop or a brewpub, both of which would be regional draws and cater to the thousands who use the bike trail each year, which includes rides through Stewart Tunnel a few miles to the south of the village.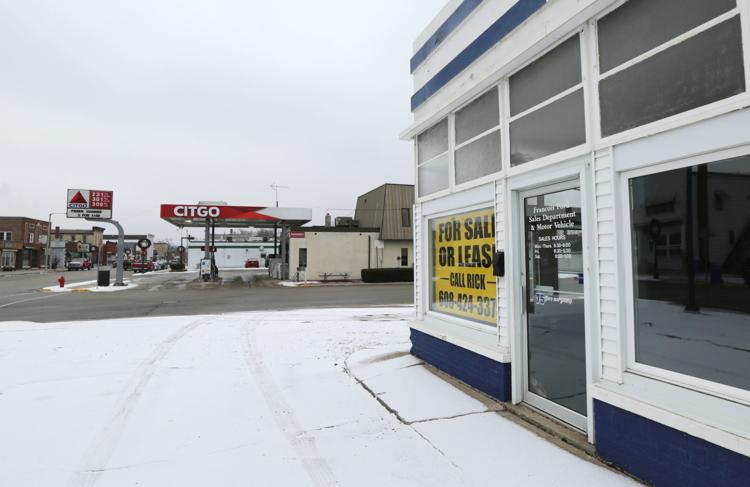 The village is also building a $2 million police station at Frederick and West Pearl streets, while ground will be broken this spring on a $4.4 million library across the street from the train depot. It's near Library Park, where in 1887 a tent city was erected for those building the rail line and in 1894 a building was constructed to house village hall and a library. The new library facility, scheduled to open in 2020, includes $1 million in private donations.
"It was pretty incredible," Rick Francois, a community leader and owner of Francois Ford, said of the donations. "I think it's a pretty compelling argument what the citizens think of the town."
Belleville is perhaps best known for its annual UFO Days, a celebration of all things extraterrestrial each October. And even though Duluth Trading Co. has moved its corporate headquarters to Mount Horeb, the company is a dominating force in the village with a 195,000-square-foot distribution center, call center and outlet store that combine to employ between 700 and 1,300 people, depending on the time of the year.
More shopping and dining
But the survey conducted by UW-Madison Extension showed that residents are not satisfied with the current mix of businesses in the village and want more options for shopping and dining. The survey also revealed that respondents want more businesses that serve the residents and not just tourists and recreational users.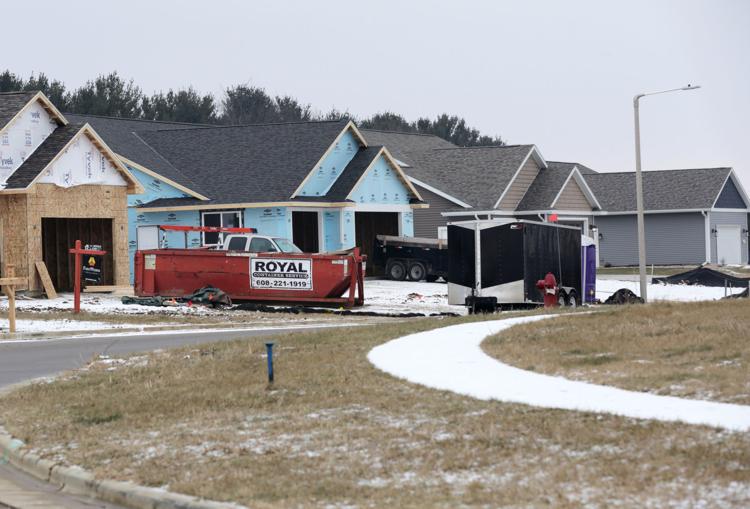 Recommendations from the study include creating a business retention team, searching for businesses that complement other businesses, developing a plan to capture commuter dollars, making the downtown a social hub with more entertainment and housing options and inviting more entrepreneurs to locate within the village.
More than two dozen homes are being built on the village's north end while up to 300 more could be constructed in Bell West, a residential and commercial development just off of Highway PB and with views of the Sugar River.
"One of the big aspects from the surveys was affordability and the quality of the schools. I think our location is really big," said Brian Wilson, the village's administrator. "There was a big drive for more family-friendly events and more music events."
Back in the village's downtown, Tyler Salzman purchased the Hometown Pharmacy at 1 W. Main St. in August. A 2009 graduate of the School of Pharmacy at UW-Madison, Salzman sees opportunity in the pharmacy that from 2001 to 2015 was on the village's north side before it moved into a 3,000-square-foot former bank building in the village's downtown. In addition to over-the-counter and prescription drugs, the store also sells gifts, women's clothing, candles, decorations and Green Bay Packers and Wisconsin Badgers apparel.
Salzman, 35, has plans to improve the landscaping around his building and wants to apply to the village for a grant to make the facade stand out more to passing motorists. He believes that as the community grows, his business, that currently serves 2,500 patients, could more than double.
"There's a lot of potential here," Salzman said. "I don't know what it is about this area but people are just really kind and generous and welcoming. It's just seems like a beautiful, nice little town."
The business news you need
With a weekly newsletter looking back at local history.