HILLSBORO — There's more beer, butter and all-terrain vehicles.
The dam on the West Branch of the Baraboo River is getting an upgrade, a new hospital is under construction, there are plans for a hotel and the former airport is about to become a drag strip.
For a community of fewer than 1,500 people, this Vernon County city is on an unprecedented run of economic development that is bringing more visitors and jobs, creating a larger tax base and improving the quality of life in this rural western Wisconsin oasis.
The city of Hillsboro has, over the past 15 to 20 years, conducted multiple studies of both its physical and fiscal infrastructure, created tax incremental finance districts, launched downtown revitalization programs and has implemented private/public partnerships, all in the name of economic development. It also has a cast of entrepreneurs with urban ambitions willing to take on the risks even though they live in one of the state's smallest cities and are surrounded by Amish farms.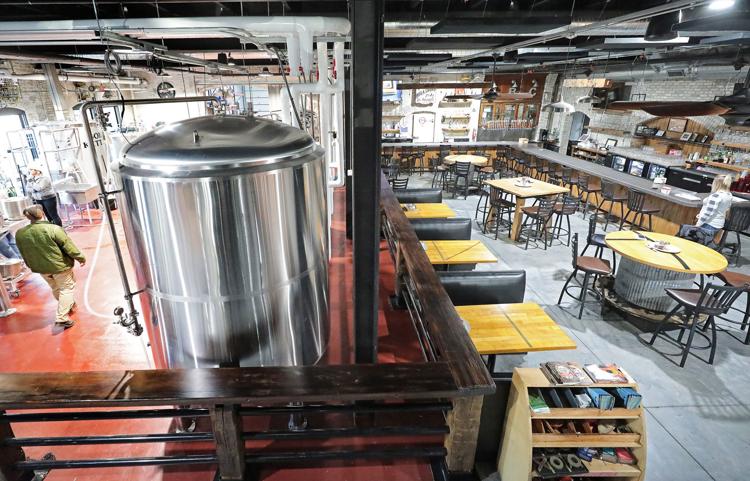 "It's rural Wisconsin development at its finest," said Adam Sonntag, the city's administrator since 2011. "We're fortunate to have things going on because there are communities, rural communities in particular, that I see that don't have anything going on."
Hillsboro Brewing Co.
One of the most visible projects has been undertaken by Kim and Snapper Verbsky, who in 2012 opened the Hillsboro Brewing Co. in the heart of the city's downtown. In 2015 they expanded their brewing operation by keeping the pub in the same location but moving their brewing operation to another facility a few blocks away. But their business is now under one roof and located in a 28,000-square-foot historic building that has undergone a nearly $1 million transformation. It includes a second floor event space that features original hardwood floors, a private bar and more than two dozen windows that flood the space with natural light.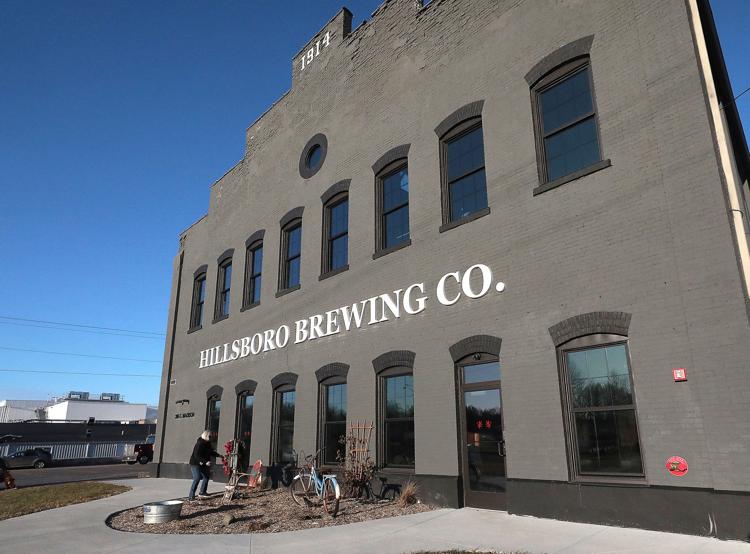 Four wedding receptions, including one with 460 guests, have been held in the space since its August opening and 25 have already been booked for 2020. A 60-room boutique hotel is being planned for next door and ground could be broken on the project this spring. Kim Verbsky said she and her husband became convinced to undertake the investment after the response to their downtown location drew people from around the region.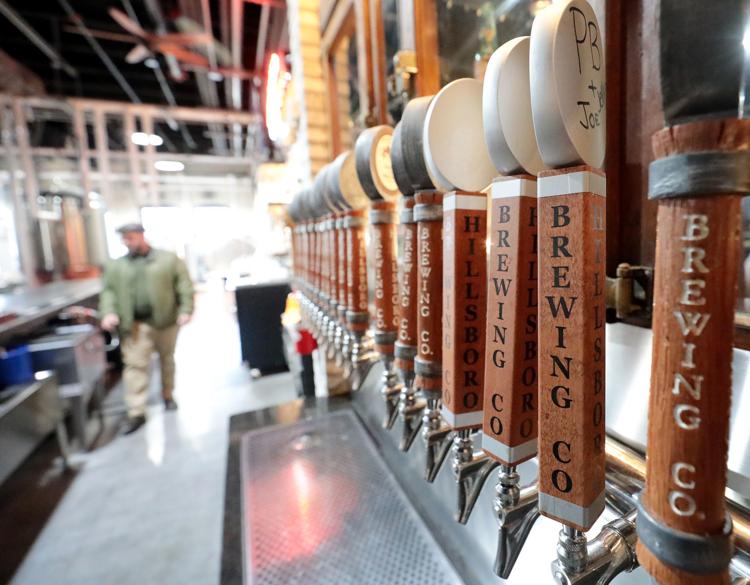 "Weekend after weekend after weekend we would go in there and people had driven for two hours to be a part of it and then stood around for an hour to two hours and couldn't get a table. We were bursting at the seams," Verbsky, 44, said. "It just became obvious. And now we're four times bigger and on Friday and Saturday nights I maybe know 10 percent of the customers."
The first floor of the 1914 building that at one time was used to produce condensed milk is home to the brewing operation and the brewpub where tables are made from the old gym flooring of the high school. Walleye fillet's and fish tacos are served up on Friday nights while the brewery and its 10 barrel brewhouse crank out beers like a vanilla bean stout called Badger Sweat and a black lager dubbed Kickapoo Oil, named after one of the area's longtime businesses.
"It's a growing place for a little town," said Dave Dietz, Hillsboro's lead brewer. "People are finding this a nice place to live and work. They don't have to be in a big city."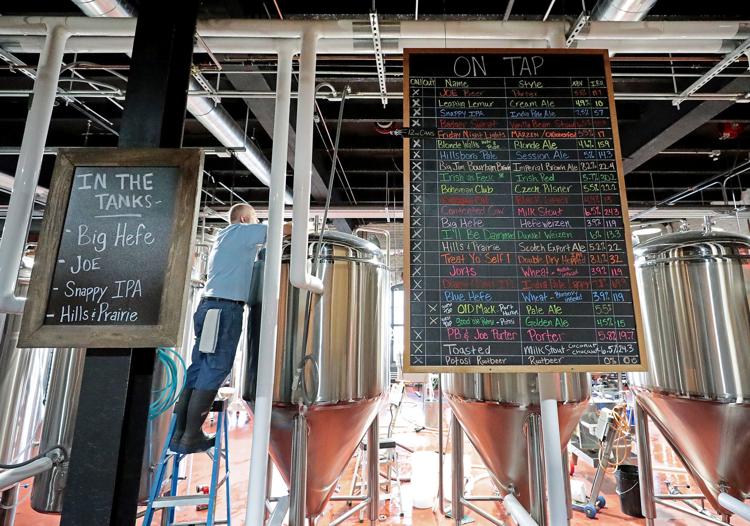 A new hospital
Across the street, Clark Powersport Group has opened a Kawasaki dealership that sells a wide range of all-terrain and utility-terrain vehicles while closer to the downtown Whitacker Farm Fresh Market has moved into Hillsboro Brewing Co.'s former brewing space. A cafe is planned for the brewery's former pub space in the heart of the city's downtown while a $1.4 million 16-unit apartment building has also been proposed for the city.
Despite its relatively small size Hillsboro is also getting a new hospital. Gundersen St. Joseph's Hospital and Clinics is building a $33 million facility that will overlook Field Veterans Memorial Lake. The community has had a hospital since 1911 and the new facility will replace buildings that were constructed beginning in the 1950s and over the years expanded upon. The new facility, scheduled to open next year will include 12 inpatient beds, an emergency room, cafe, surgical, specialist and imaging services, a laboratory and an outdoor patio with lake views.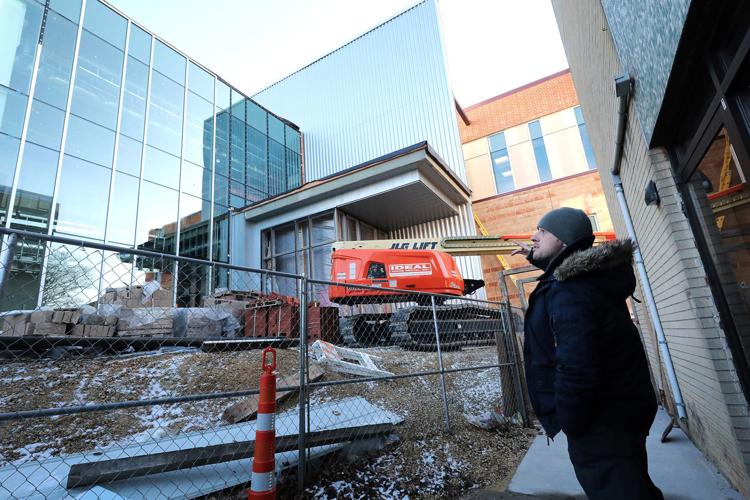 The hospital employs more than 200 people and according to the Wisconsin Hospital Association has an impact of $38 million a year on the local economy.
"It's big," said Dan Howard, the hospital's director of marketing and public relations. "The model of health care is changing as well. We're able to bring specialists here instead of a patient having to travel to La Crosse. We're really like an outreach center for those specialty services."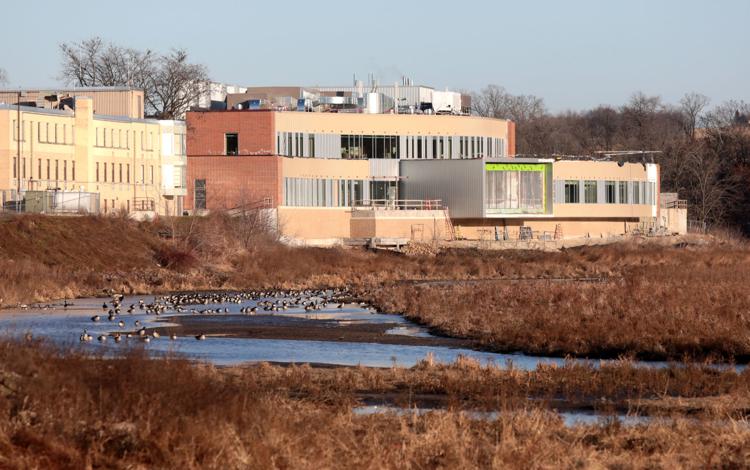 For now, the lake is mostly dry with the exception of the main channel of the West Branch of the Baraboo River that flows through its basin. This winter the city will spend about $1 million to dredge the lake and is spending another $1.6 million to upgrade the dam to gird against the type of flooding that inundated the region in August of 2018. A river walk and kayak launch are planned while the city, Vernon County and Land O' Lakes are each contributing $200,000 on a bridge expansion and retention wall project in another effort to prevent flooding, Sonntag said.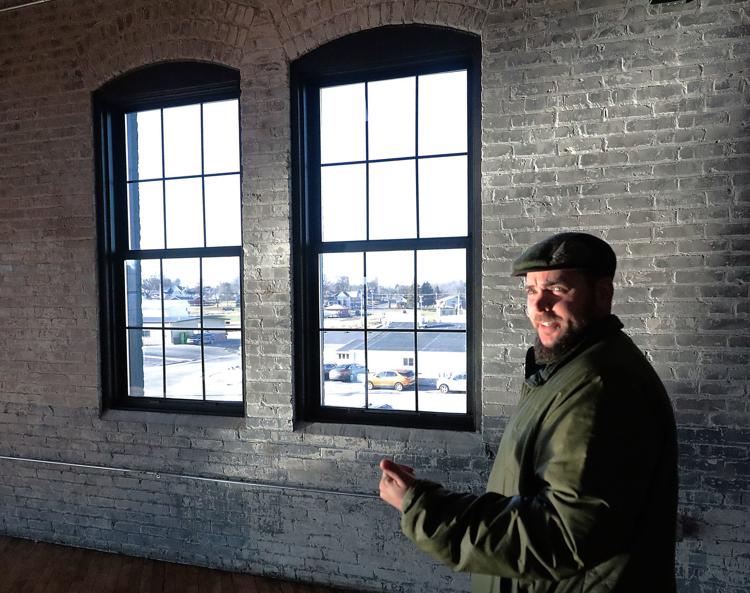 Millions of pounds of butter
Land O' Lakes has also invested more than $13 million to double the size of its butter plant next door to the brewpub and has told the city it has plans to make another $6 million investment to further increase butter production. In 2018 the Hillsboro plant, which it purchased in 2016, employed 27 people and used 500 million pounds of milk to produce 23 million pounds of butter. The proposed expansion would add seven employees, increase butter production by 10 million pounds and require an additional 180 million pounds of milk per year.
"The community is fortunate to have people investing and companies investing but it's taken a lot of time," Sonntag said. "These projects didn't just happen over night."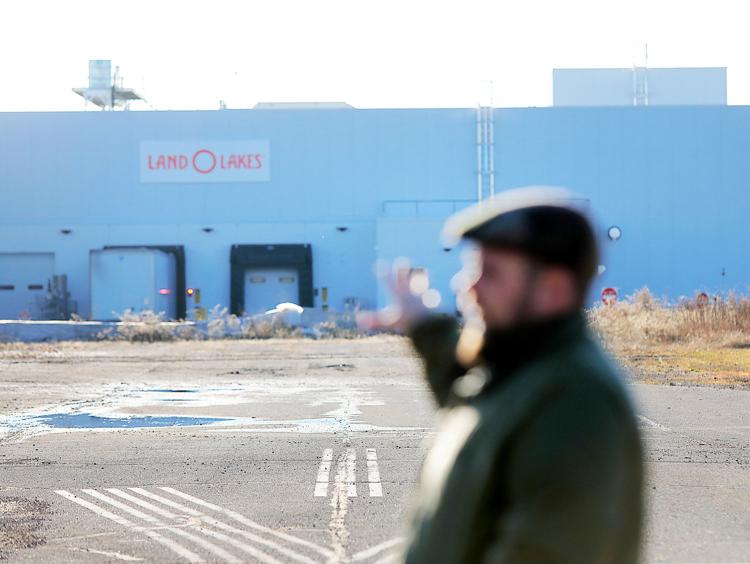 The expansion of Land O'Lakes, however, resulted in the closing of the little used adjacent airport, since the addition became a hindrance to the flight path of planes. The runway and a few hangars remain and the city-owned property is in a flood plain. There were thoughts of converting the property to a dog park, recreation space or a campground however a group of local racing enthusiasts have signed a $500 one-year lease to use the property for a drag strip beginning next summer.
No events have yet been announced but Sonntag said the organization is planning club events and races but will also need to make improvements to the property before the first cars barrel down the runway.
"They've already had people call them and talk to them from as far away as Milwaukee and out of state to have events and try to work with them on things," Sonntag said. "We'll see where it all goes but we're just happy to see the property be used and if it brings people to town, even better."
The business news you need
With a weekly newsletter looking back at local history.