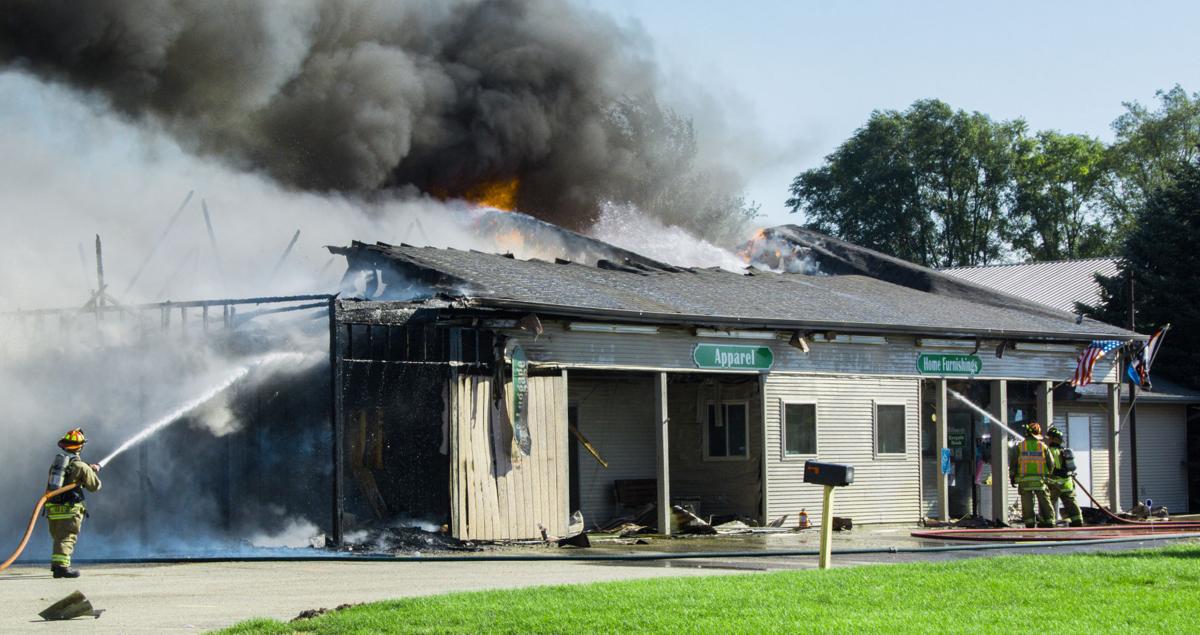 The Bargain Nook in Spring Green may have been destroyed by fire, but work is underway for the nonprofit resale shop's return.
It's unclear if the next location will be temporary until a permanent site can be found, or whether it will be along Highway 14, in the village's downtown or somewhere in between.
The key is getting the store reopened so it can continue to fund programs for its parent company, Hodan Community Services, a nonprofit organization in Mineral Point that assists those with developmental disabilities with job skills and training. Hodan operates other stores in Mineral Point, Darlington, Mount Horeb and Platteville, but the destruction of the Spring Green store, which has been a part of the community for 20 years, is a significant loss.
"We want to stay in Spring Green," said Tom Schmit, Hodan's executive director. "There are some possible sites and there are locations that have surfaced but it's tough finding the right spot."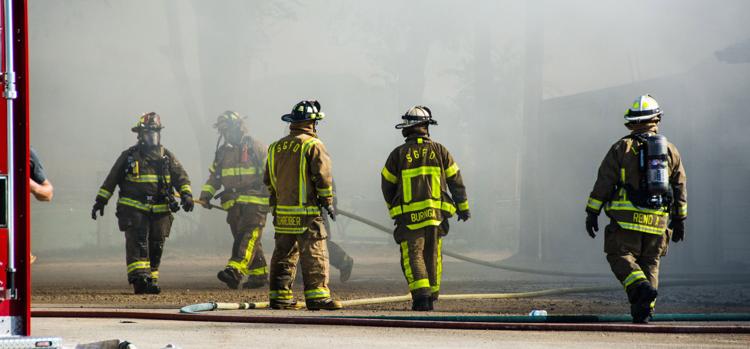 You have free articles remaining.
The fire was reported shortly after 11 a.m. on Saturday, Oct. 21. No cause has been determined but it destroyed the 2,500-square-foot building Hodan was renting and all of the store's inventory. No one was injured. 
"Everyone is very disappointed to see this happen," said Jackie Nolan, president of the Spring Green Chamber of Commerce. "Anytime there's a loss of retail, especially one that benefits the community, it's an upsetting situation. We hope they can stick around."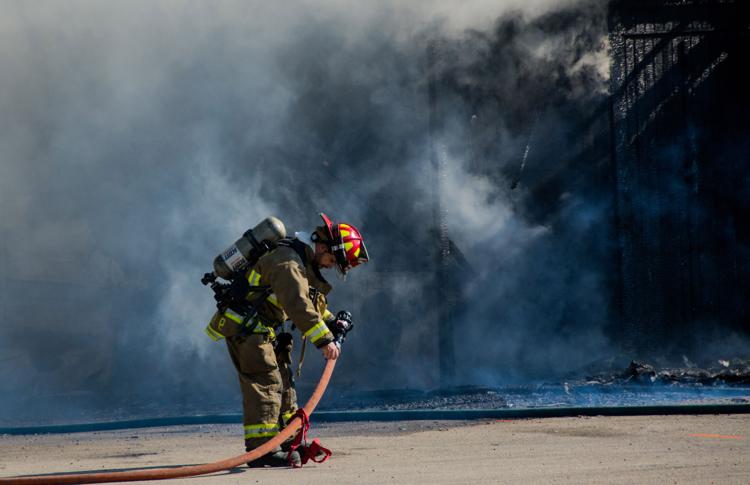 Hodan next month will mark 45 years of operation. It was founded in November 1972 when it began helping 15 Iowa County adults with disabilities. The organization has expanded over the years to an annual budget of about $3.5 million and now serves 160 individuals from Lafayette, Grant and Iowa counties. Besides the Bargain Nooks, Hodan also operates a production department, the Wisconsin Innovation Kitchen, a community employment program and home care support services.
The Bargain Nooks sell primarily clothing but also are stocked with home furnishings like lamps and small appliances. The four remaining Bargain Nooks are nestled into downtown shopping districts, but the Spring Green store had a highly visible location on Highway 14 next door to Prem Meats & Catering, convenient for Bargain Nook customers, many of whom visit more than one store in a day.
But for now, they'll have to bypass Spring Green and shop the remaining Bargain Nook stores until a new location can be found. Schmit said the business was insured but it could take anywhere from a few weeks to a few months to reopen, depending on the condition of the new location.
"Our stores are very popular and definitely a destination. We have a lot of really good merchandise," Schmit said. "A lot of people just travel from store to store."
Send retail-related tips and story ideas to badams@madison.com or call Barry Adams at 608-252-6148.