WINDSOR — Jeff Davidson Jr. admits his right arm is likely stronger than his left.
And it's easy to see why.
Each afternoon, Davidson, 34, a triathlete who finished the Ironman Wisconsin competition in just over 12 hours last September, stands at a table in his 8,000-square-foot bakery and uses a rounded cutting tool to chop and mix cinnamon and apple into blobs of dough that ultimately become 50 dozen apple fritters.
But Davidson's sweet daily workout is about to take a major hit. The married father of two young children is drawing on his Ironman mentality to overcome what could be a more than 30 percent loss of business for his JD's Bakery & Donut Shop just north of DeForest.
When Kwik Trip announced July 19 that it was purchasing the Middleton-based chain of PDQ convenience stores, Davidson immediately knew he would have to find a way to make up for the loss of the 200 dozen donuts and apple fritters he sells to PDQ each day. Kwik Trip has its own production bakery and won't need a wholesaler like JD's.
"Wednesday (July 19) was a bad day. It was out of the blue and like being punched in the stomach," Davidson said. "This is my life. This is all I know, all I want to know."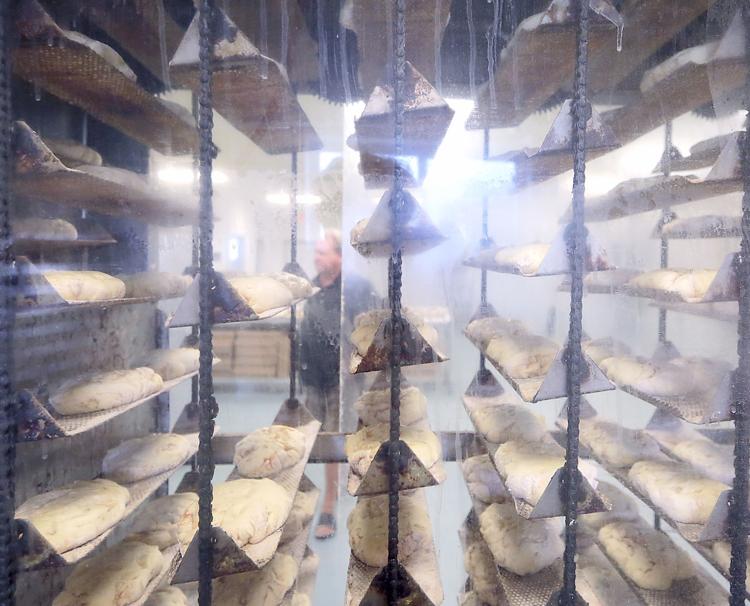 Davidson is scrambling to add new accounts for his wholesale business, which serves up 5,000 bakery items a day to convenience stores, hotels, churches and other companies in Columbia, Dane, Jefferson and Rock counties. In addition to 23 PDQ stores, his customers include Stop & Go, Kelley's Market and CP Mart.
A regional giant
Kwik Trip has 337 stores in Wisconsin, 147 in Minnesota and 82 Kwik Stars in Iowa. The company does about $5 billion in gross sales annually, employs about 19,000 workers and has a massive food production and bakery operation in La Crosse, home to its 360,000-square-foot distribution center, which serves all of the company's stores. The vertical integration is what has helped Kwik Trip keep its prices low and draw thousands of customers to its stores each day.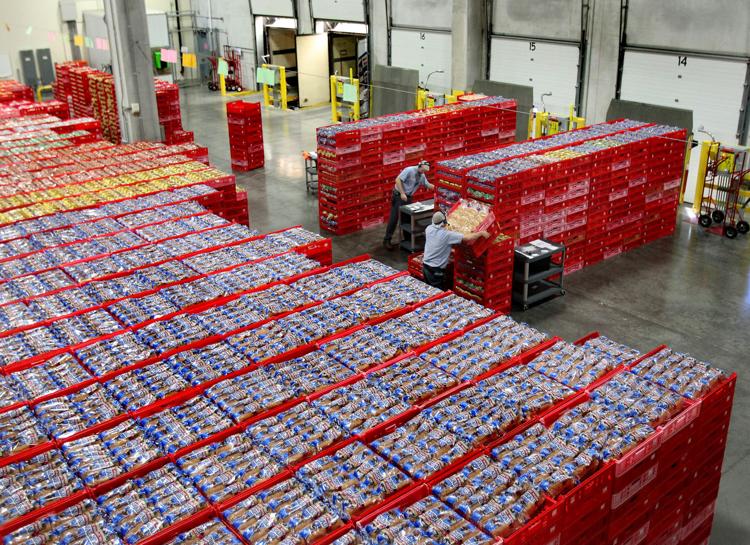 "We have the dairy, the kitchens, our bakery, our own ice cream, our own ice plant, our own beverage plant," Brad Clarkin, a warehouse superintendent at the center, told the La Crosse Tribune in 2013. "We have products produced today that will be on store shelves tonight."
Kwik Trip hopes to finalize the purchase of PDQ in October and spend $30 million to $35 million to "re-image" all of the 34 Wisconsin PDQ stores into Kwik Trip stores. The majority will get an interior facelift that includes new shelving, while the smaller ones will be remodeled. It hasn't been determined if some of the smaller stores will be converted to Tobacco Outlet Plus Grocery stores, formerly known as Kwik Trip Express, a combination of a Tobacco Outlet and small Kwik Trip store but without the hot food offerings.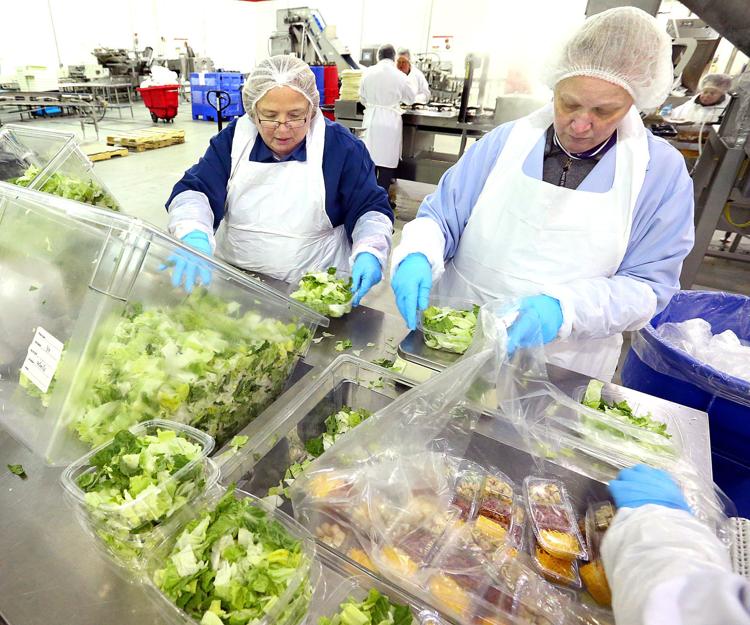 It's also unclear what if any vendors serving PDQ will be retained, if some stores will be expanded and if the stores will allow customers to pay for gas in the store, not only at the pump as is the practice at PDQ.
"We just started the process of examining what work will be done with the properties, what vendors are currently supplying those stores and what store formats we will use," said John McHugh, Kwik Trip's director of corporate communications. "It will take several months for that process before we know the answers."
The Madison strategy
The move by Kwik Trip to purchase PDQ solves a long lingering problem for a company that has struggled to maintain stores inside Madison's city limits. For a time, Kwik Trip had a store near Verona Road and the Beltline, but it was sold years ago.
In 2014, Kwik Trip opened a 6,500-square-foot convenience store without gas pumps in the ground level of Varsity Quarters, a six-story, 129-bed apartment building at 1423 Monroe St. In December 2015, the company opened a $3.8 million, 7,160-square-foot convenience store at 4825 American Parkway in the American Center business park, but was thwarted in its attempt to build a store on the site of a former Sentry grocery store on Cottage Grove Road.
While the PDQ purchase will let Kwik Trip blanket Madison, Fitchburg and Middleton, Kwik Trip has for years been a mainstay in Dane County suburbs farther from Madison. For example, there are three in Oregon and two each in Stoughton, Sun Prairie and Verona that have added to the challenges of independent operators who rely on businesses like JD's to supply products.
'It's a hit'
When John and Nancy Davidson, Davidson's grandparents, purchased the bakery in 1985, it was producing about 27 dozen doughnuts a day. Their son Jeff Davidson Sr. purchased the business in 1996 and in short order added the PDQ store on Highway Q near Highway M in Middleton and the PDQ store on Northport Drive to the bakery's delivery list.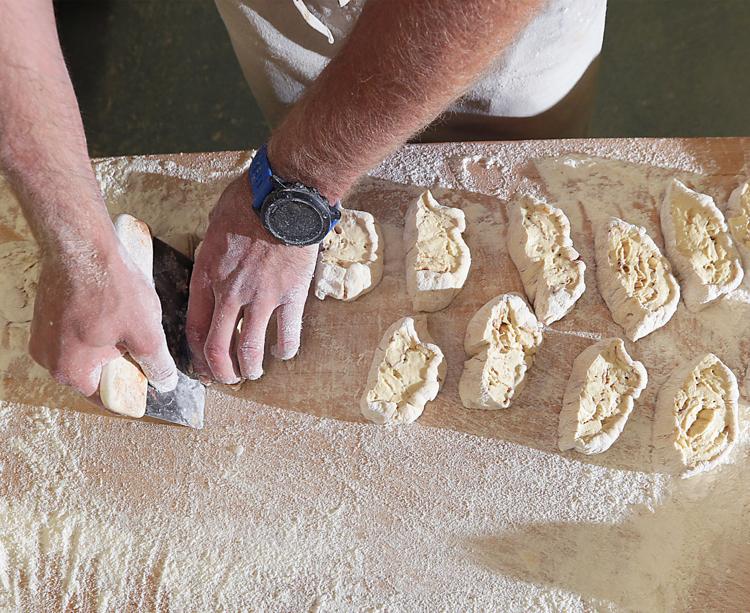 Ultimately, he added every PDQ store in the Madison area.
"I was one cent cheaper per dozen (compared to the competitor) and I had a good product," Jeff Davidson Sr. said.
"It's a hit," he said of the pending loss of business because of the Kwik Trip purchase. "The PDQs put out a lot of volume. A fresh doughnut from us is something you just can't duplicate."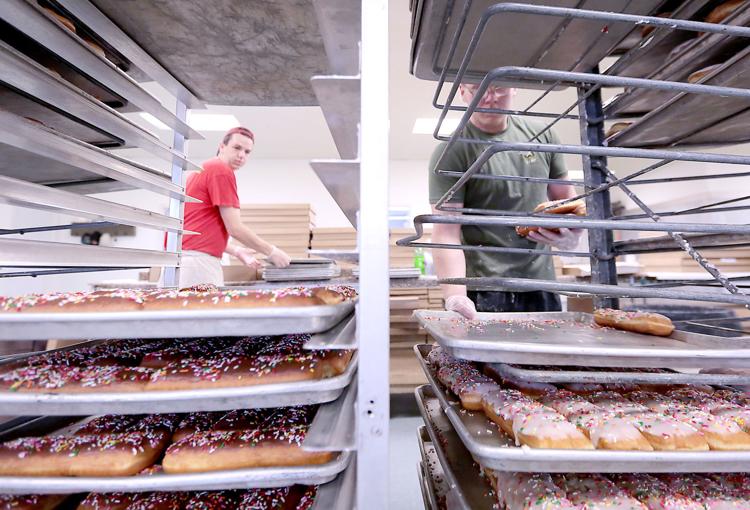 The bakery, now operated by Jeff Jr., is producing more than 400 dozen pieces of bakery a day. It includes 600 apple fritters, 1,000 cinnamon rolls, 800 long johns and 800 bismarcks. Baking starts around noon each day and wraps up at around 8 p.m. Among the 10 employees are high school students who help package goods, while two drivers make the deliveries, each with routes over 100 miles.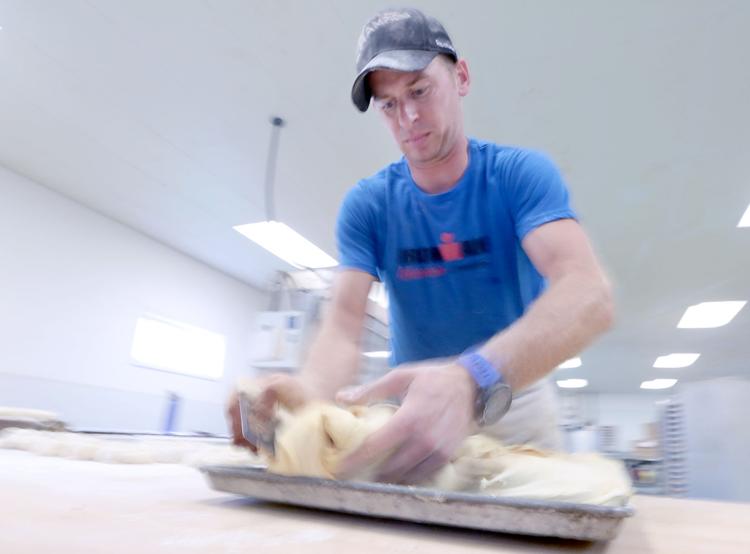 Jeff Jr. has been working at the business since before he went to Lakeside Lutheran High School in Lake Mills. He began working full time while studying business management at Madison Area Technical College and has no plans on letting Kwik Trip get in his way of growing the family business he has been running for the past five years.
He plans to buy the company from his father, promote the name of the company more and is looking into packaging baked goods to sell at grocery stores, which would further diversify the business plan.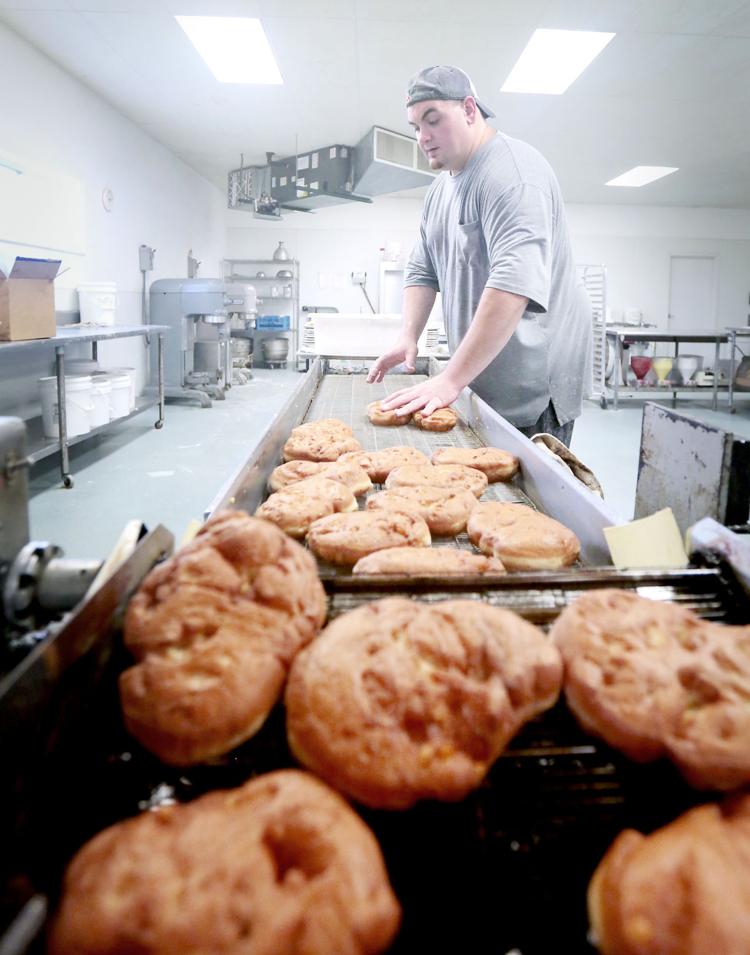 "You've got to go head-on," Jeff Davidson Jr. said. "I really enjoy working in my bakery. There have been very few times in my life when I didn't want to do this."