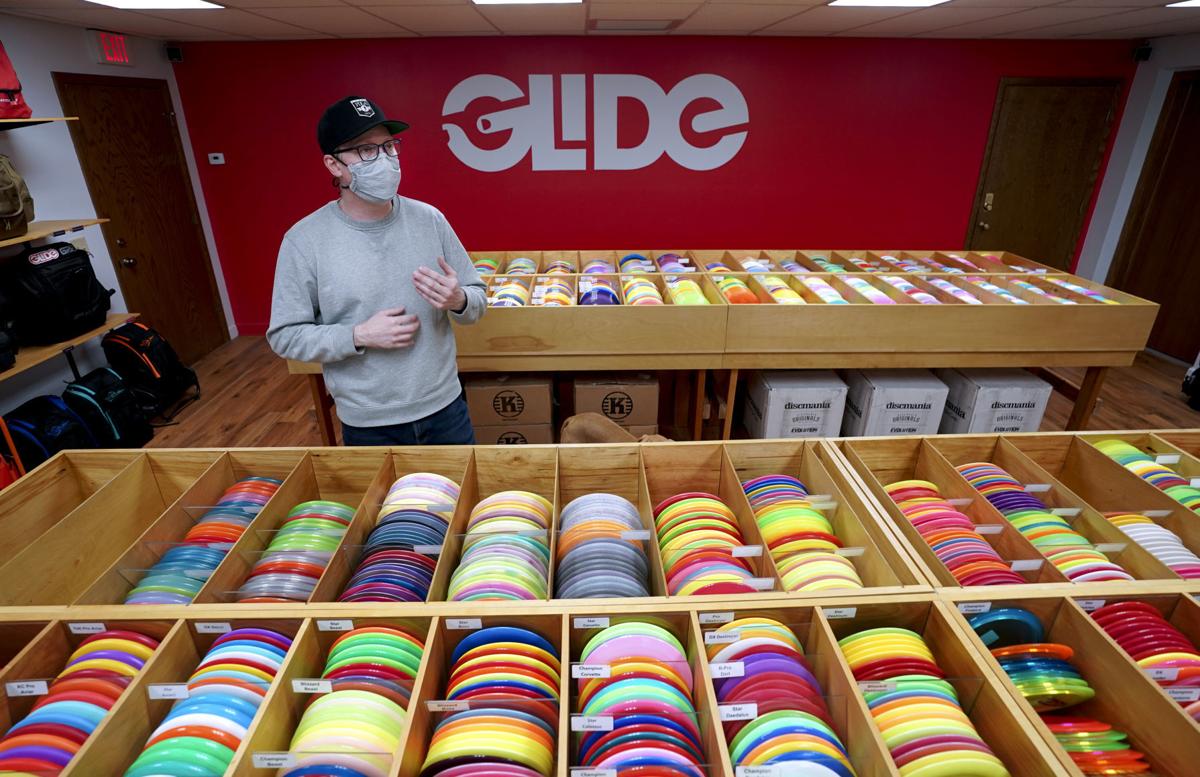 In some ways, Glide Disc Golf was a microcosm of the Madison retail experience in 2020.
Deemed nonessential, it was shuttered for two months. The Far East Side shop was broken into one of the late May nights State Street was looted. Products became limited as COVID-19 disrupted international supply chains. Owner Mike Batka strained to get a clear answer on allowable capacity when his 950-square-foot store reopened.
In other ways, the niche sporting goods shop is an outlier.
Propelled by a growth in outdoor recreation as people sought safe and socially distanced activities, 2020 proved to be the best sales year for the company, now in its 13th year, Batka said.
Further defying the odds of a public health crisis that's massively benefitted online retailers, the vast majority of Glide's revenue is in sales at its brick-and-mortar store.
"I'm not going to attribute it to some high level of business acumen. There is something to be said about being in the right place at the right time," the 46-year-old Batka said. "In a relatively frustrating, depressing, unknown environment, just day-to-day life, Glide served to be a bright spot and an escape and outlet for a lot of people."
It wasn't just disc golf people flocked to last year.
A report earlier this year from the Wisconsin Policy Forum found across-the-board increases in outdoor recreation and hunting from Department of Natural Resources data. Other items like kayaks, canoes and cross-country skis flew off the shelves at other retailers.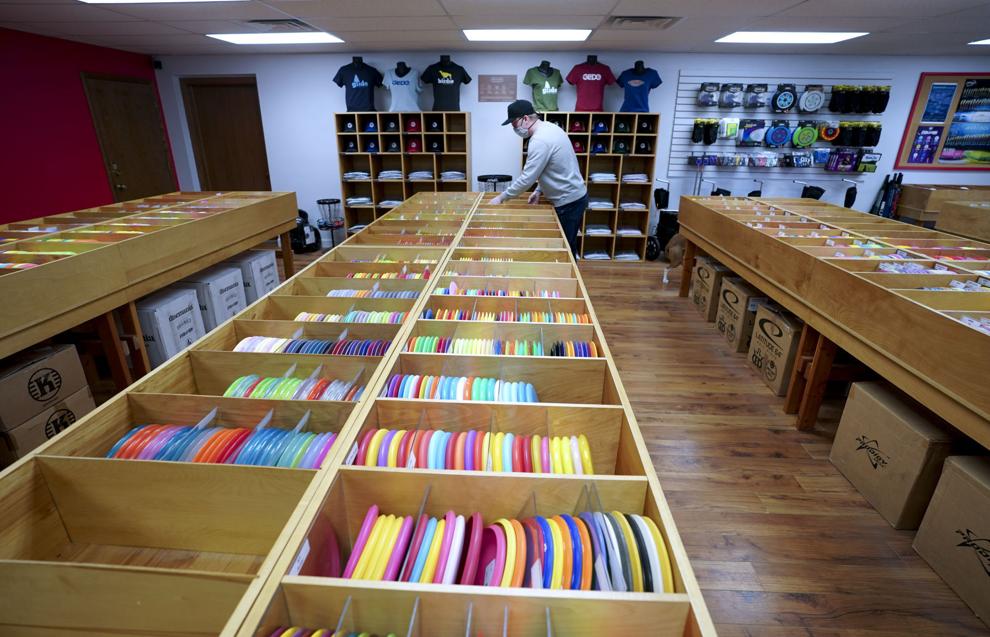 Opened in the spring of 2008 — in time for the Great Recession — Glide experienced steady growth the first few years, Batka said, and a jump in revenue in 2012 after moving to a larger space within the strip mall where the business is located.
Heavy rain in 2018 had an "adverse affect on us" as water-logged courses and swarms of mosquitoes kept people from playing, Batka said. But revenue bounced back the following year.
When Gov. Tony Evers issued his "safer at home" order last spring, closing nonessential businesses, Batka prepared for another financial hit.
Glide was "really busy right out of the gate" when the shop at 4222 Milwaukee St., next to a disc golf course in Hiestand Park, reopened in mid-May. The growth was driven by new players interested in picking up a pandemic hobby.
The leisurely and relatively inexpensive activity appealed to retirees, cooped-up school children and musically deprived concertgoers looking for a new outlet.
The store required face masks even before Evers issued a state mandate, said Batka, whose wife is a nurse, and free disposable masks are given to customers without one.
This year continues to look promising. First-quarter sales are up compared to the same time period last year, which was largely pre-pandemic, Batka said.
The surprising growth of 2020 was a team effort, he said. It allowed Batka to provide his two employees with 18% raises, give year-end bonuses and stay committed to an initiative where businesses donate at least 1% of sales to environmental nonprofits, which represents approximately 4% of the store's profits.
"I would certainly have preferred to have a normal year with my kids in school and have had a year that was more similar to 2019," he said. "But I guess if there was a silver lining to 2020, it did lead to a relatively good year for us."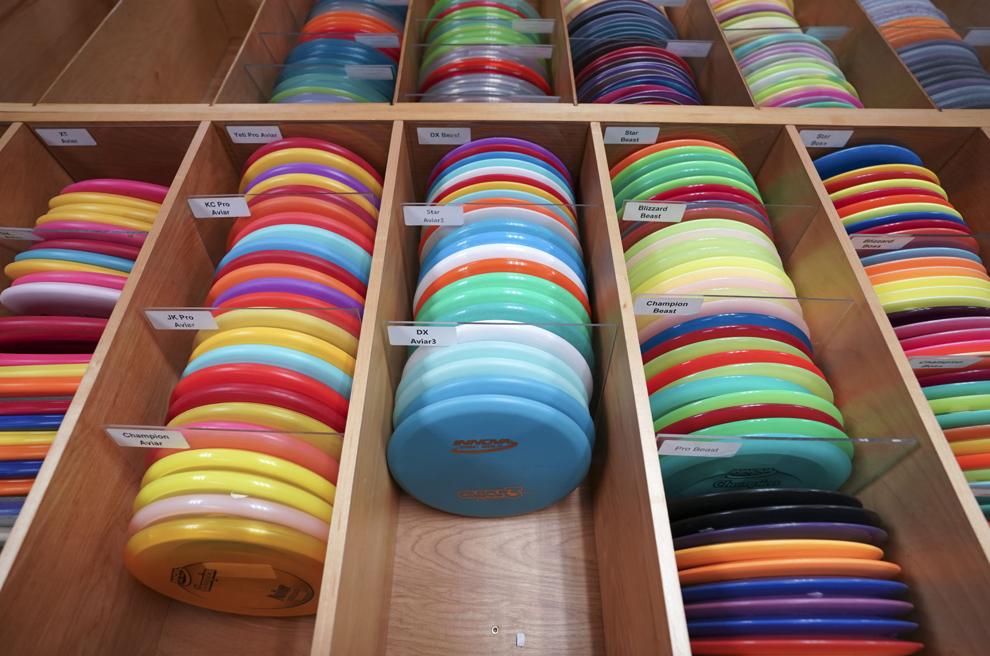 Specialty shop
Nestled in an obscure strip mall off Milwaukee Street just east of Stoughton Road, Glide is the only sporting goods store in Madison dedicated solely to disc golf.
The shop stocks about 10,000 discs at any one time, generally ranging from $10 to $20. Backpacks starting at $29 and going as high as $299 for limited edition ones line one wall of the store, while the other side has custom apparel, baskets players use as the target in the sport and other accessories.
The store does compete with big-box retailers in Madison that offer disc golf products, such as Walmart and Dick's Sporting Goods, he said.
Having first played disc golf in 2000, Batka speaks passionately about the sport and its history, the types of discs, and the national and international manufacturers he's been spending more time calling and emailing to keep the store stocked in the face of product shortages. Batka and the two part-time employees — both avid disc golfers — offer advice and guidance to new players.
"You can't necessarily get that guidance buying from a website," Batka said.
The store also appeals to die-hards who drive in from places like Milwaukee and Rockford, Illinois, to browse, Batka said.
For veterans to the sport, being able to feel and see the discs before making a purchase is important, he said. They also often have specific preferences on the texture, weight and color of discs.
Locally, sales of disc golf permits through the city's Parks Division to play the three seasonal courses presented a mixed picture.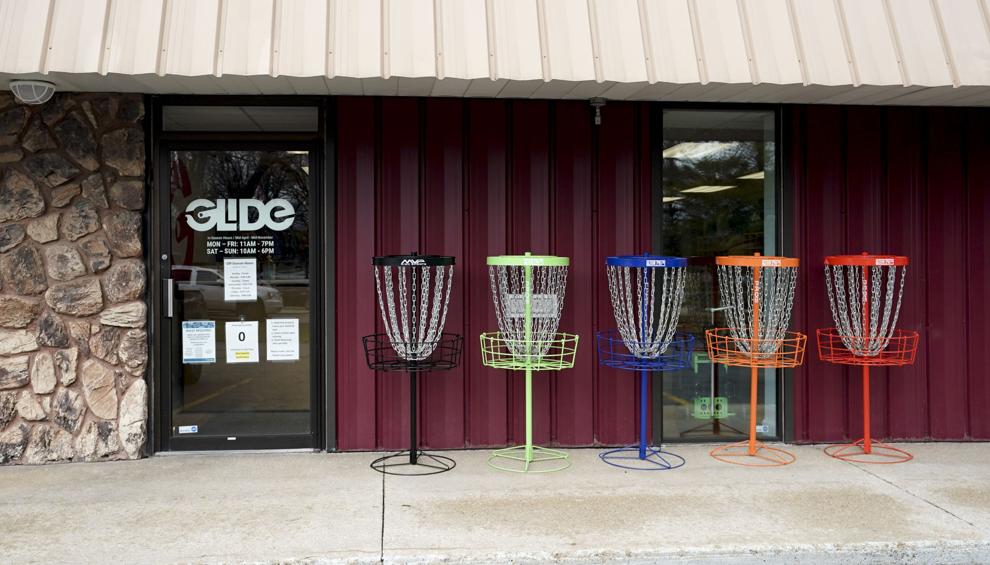 The city sold 1,908 annual disc golf permits in 2020, a significant bump compared to about 1,450 in each 2018 and 2019. At the same time, the cheaper daily permits took a year-over-year dive from 5,284 in 2019 to 3,279 in 2020.
A backstory
Soon after graduating UW-Madison in 1997 with a degree in economics, Batka embarked on a decade-long nomadic professional journey.
He interned with a minor league baseball team in Michigan, worked investments for a financial services company in Milwaukee, sold professional shredding services and got a job at UPS — initially for the health insurance that turned into a yearslong stint of moving up the ladder.
For someone who had always wanted to work in sports, Batka — the Bucky Badger mascot his senior year of college — said nothing seemed to fit.
The idea of opening his own shop was planted at a disc golf tournament in Madison. It was there Batka said he spoke with Mike Newhouse, who previously owned a disc golf store in the same strip mall Glide would open up in.
One more short-lived stint at an Illinois-based sales company finally had Batka realize: "I don't want to live like this." By late 2007 he signed a lease, and Glide opened the following spring.
"I saw the sport growing, I wanted something that I was passionate about, and I never felt like I found my niche" before opening the store, Batka said.
The leisurely and relatively inexpensive activity appealed to retirees, cooped-up school children and musically deprived concertgoers looking for a new outlet.