Paul Nachreiner's boat is rather modest when compared to the ski and bass boats that can bomb around the Madison chain of lakes at break-neck speeds.
Equipped with just a 50 horsepower Yamaha motor and a fish locator the size of a smart phone, Nachreiner's 16.5-foot-long Alumacraft isn't meant for speed or competitive fishing.
It does, however, have what is likely the best sound of any boat of its size on the state's more than 15,000 lakes.
The vessel is equipped with four lighted speakers that run $500 a pair, a set of woofers near the back motor that go for $350 each and a heavy-duty $800 amplifier. All are tightly secured to ensure they don't rattle loose while bouncing over waves. Nachreiner's cellphone provides the classic rock playlists.
"If this stuff isn't put in here with the ultimate integrity it's going to fail," said Nachreiner, who grew up across the street from Lake Monona. "I've never demanded to have a ton of boat."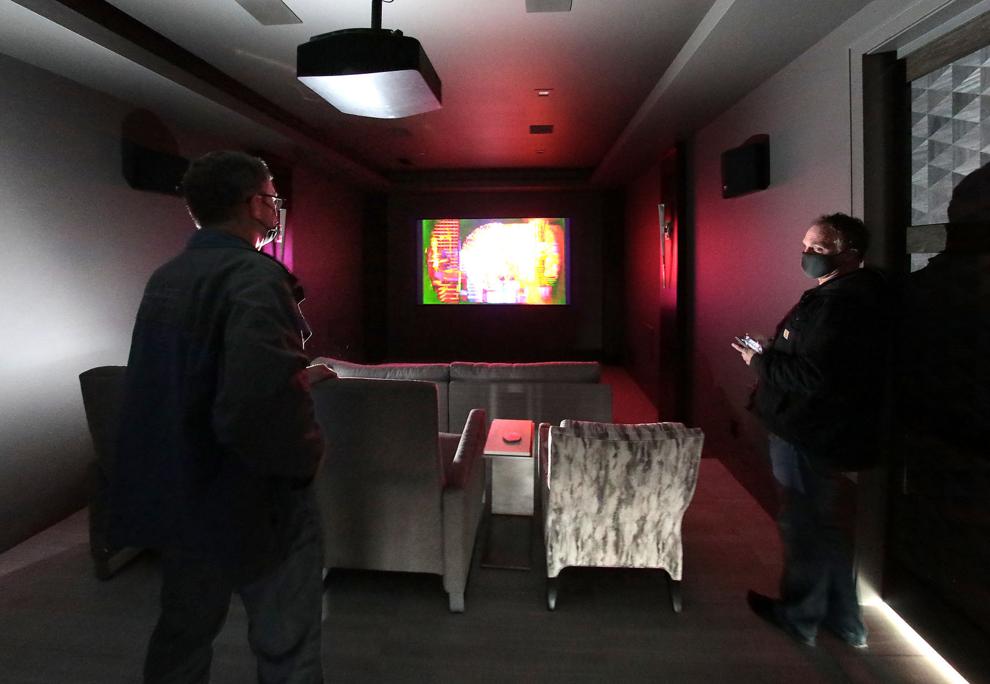 His appetite is for high-quality sound, but like his business, founded as Auto Marketing Services and now referred to as AMS, Nachreiner's passions have evolved beyond speakers and tuners.
The Fitchburg company, located at 5380 King James Way near Verona Road and Highway PD, has gone from primarily selling cellphones and installing sound systems, sun roofs and cruise controls for car dealerships to what is now a company that has done away with cellphones. Remote starts, radar detectors, digital sound systems in cars, trucks and boats, custom-designed home theater and home automation systems are now its forte.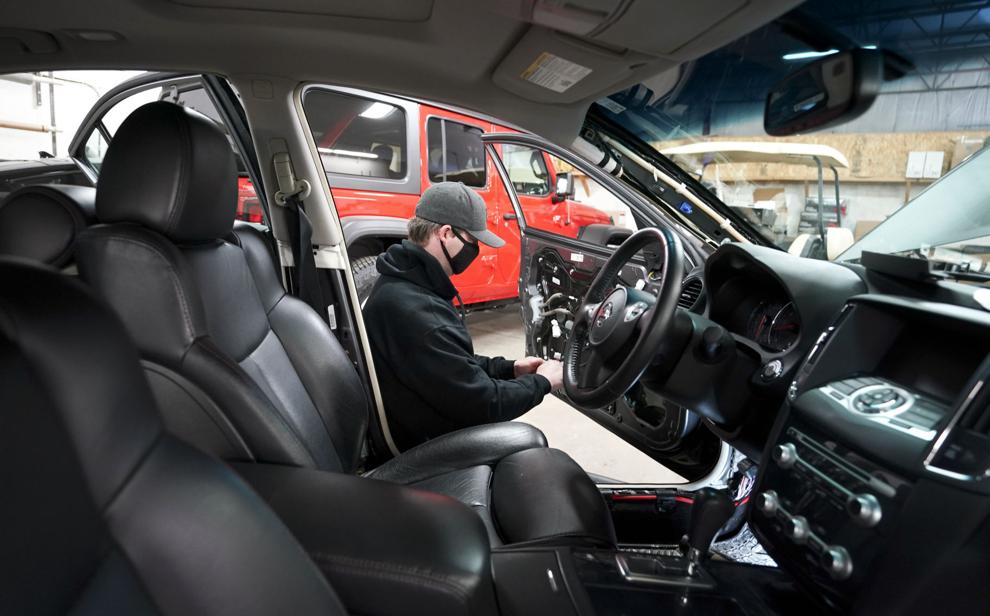 Boat sound systems surge
The pandemic cut revenues by about 10% as the demand for remote car starting systems declined, but there was a surge in requests for adding sound to boats as people sought refuge in outdoor activities.
But for Nachreiner, president of AMS, retaining his highly skilled employees was perhaps his biggest victory over the past 14 months and will help propel his company into post-pandemic success. They are just as comfortable working on a $10,000 job as they are a relatively simple set of $250 speakers.
"Our biggest thing is that we use our ability and knowledge and experience to make even the least expensive thing we have sound better than most," Nachreiner said. "And because of that knowledge, we can do it at a more reasonable price."
Some can design and install home systems that include not only high-end audio and theater configurations, but security cameras and remote controls for lighting, window coverings, and heating and air conditioning. Others regularly take apart vehicles so that electronics and wiring can be discreetly hidden.
The work by AMS technicians has included taking apart a Mercedes Benz to install a $25,000 sound system and partly disassembling an $85,000 Shelby Cobra to install a $6,000 digital radar detector system. AMS also has its own wood shop to fabricate speaker housings, and molds its own fiberglass parts so interiors look like they came out of the factory after days of drilling and cutting to install components.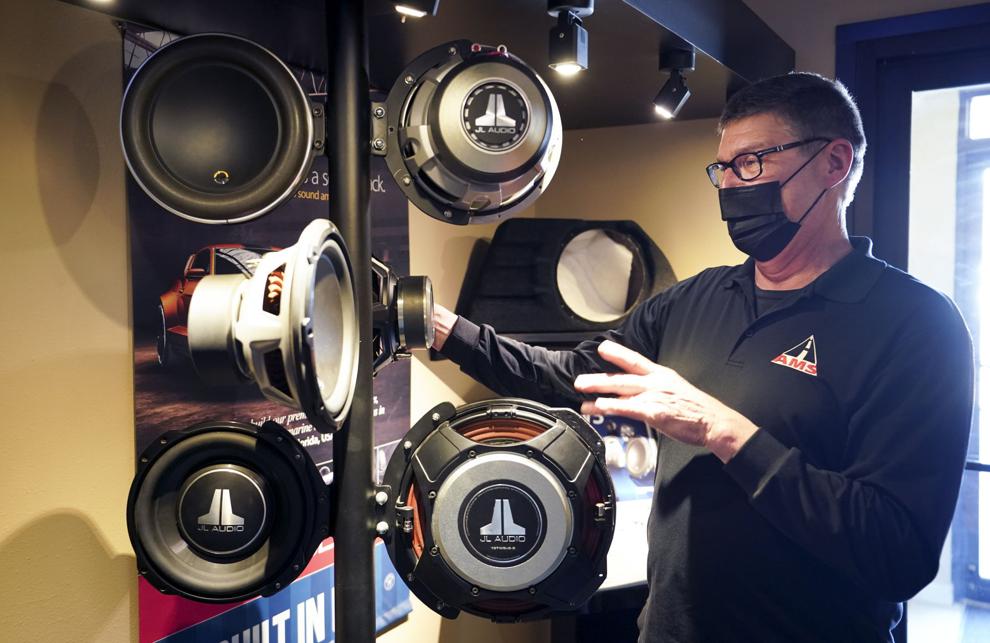 "It's way more complex and that's why there's less people doing it these days," said Zach Witwen, 37, an installer since 2004. "After you've done it for a while, a car's a car. It has to come apart. It was put together at one point. If you get too scared of something that's probably when you're going to break something or mess something up."
Nachreiner employs 10 people and used money from the Paycheck Protection Program to ensure they could survive the pandemic downturn, not be forced to find work elsewhere or for some, be allowed to stay home to care for children who couldn't go to day care or school. Nachreiner also pays for their health insurance and contributes to retirement accounts. Finding employees to match the skills required in his business is not something Nachreiner wants to do on a regular basis. Retention is key to the success of his business.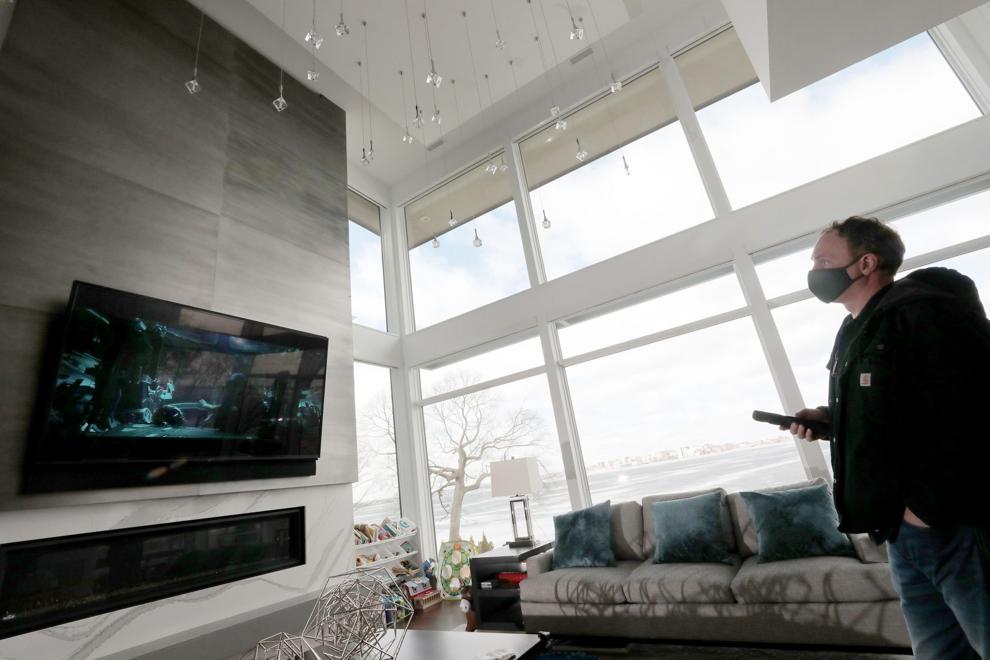 "We've always stuck to our guns with quality over quantity, and I think that's helped our business because for our customers it's different and better than anything they ever had," Nachreiner said. "The strength and the prowess of my staff has really carried us through."
Started with car systems
AMS was founded in 1982 by Gary Waldhart. Nachreiner, who got his start in audio installing systems in cars at American TV in 1978, spent three years in Texas before returning to the Madison area and joining AMS in 1986. A year later, the company, then located off Greenway Cross, opened its first showroom before moving to its current location in 1990.
AMS started doing home theater systems in 2004 and in 2016 phased out its cellphone department, a move that reduced the size of the company from 40 to nine employees. That's when Nachreiner took over the business that found itself more focused on audio and video.
One of the company's largest jobs was a $250,000 installation in the home of Andy Gundlach, owner of several Anytime Fitness centers, who recently began opening Basecamp Fitness locations. Gundlach lives in a more than 9,000-square-foot home on Lake Monona that was completed last summer. The sound and video system wasn't an afterthought but designed into the home and installed as the house was being constructed.
"We had an idea what it would be going in, but it kind of evolved as we went, too," said Gundlach. "It's a lot when you look at it but (operation-wise) it's very easy."
The setup includes an 85-inch 8K television in a room filled with massive windows that offer up panoramic views of the Madison skyline. The house has multiple zones of audio with speakers built into the ceiling, walls and even to the sauna.
There's a home theater in the basement with a 4K projector that uses not a lamp but laser light technology and an acoustically transparent screen embedded with three speakers. Others are placed in the walls and ceiling that when combined create full Dolby Atmos sound. The property also has an outdoor sound system for the patio and boathouse areas.
All of it, including lighting, heating and air conditioning and security systems, can be operated from a single tablet.
"What's really happened is that sound has improved, video has really gone through the roof and screen technology has changed," said Tyler Blackbourn, who started with AMS in 1994 installing car audio systems, but since 2004 has been designing and installing home theater and sound systems. "We're now getting screens with ambient light technology meaning we can put a screen in a room with windows that we couldn't before. And that's a big difference. You don't have to be in a dark basement. And that gives us a lot more options."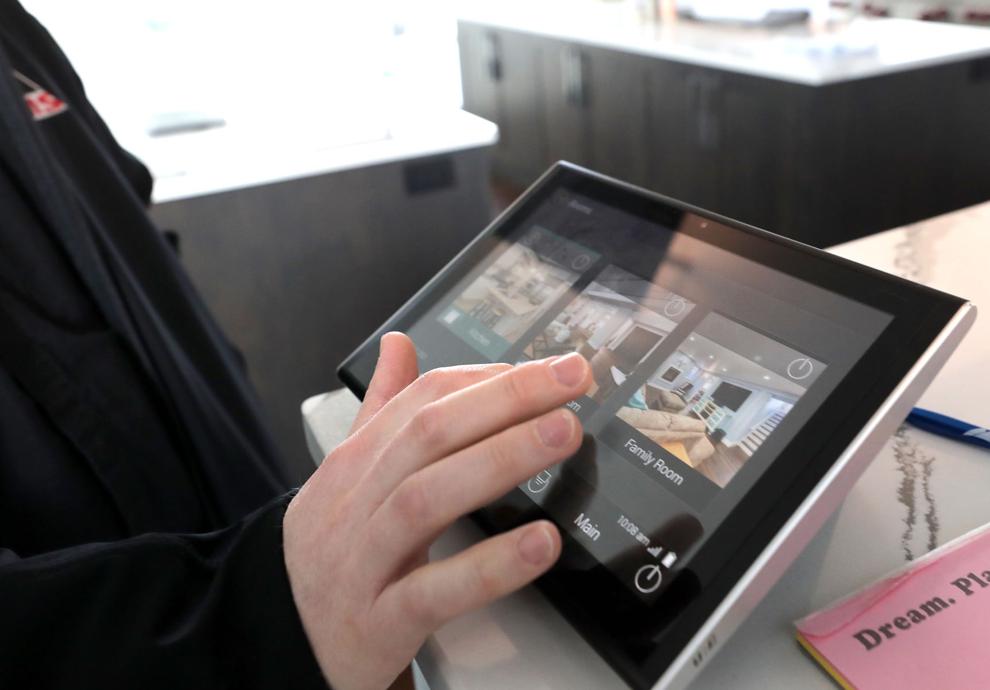 And while the home theater systems business continues to grow, along with the technology, 2021 will likely see more sound and remote-start work as motorists return to their workplaces. But AMS will also continue to see a surge in sound installations in boats and other power sports vehicles.
Nachreiner has four customers, each with pontoon boats, waiting for parts and systems that have been back ordered due to the pandemic. The jobs range from $3,000 to $11,000 each. The boating industry in particular was overwhelmed with business in 2020 and that trend is carrying over to this year.
"A lot of people saved a lot of money this year not spending on season tickets, vacations and going out to dinner," Nachreiner said. "They want to have fun. They want to go out on their boat and not be locked in the house."