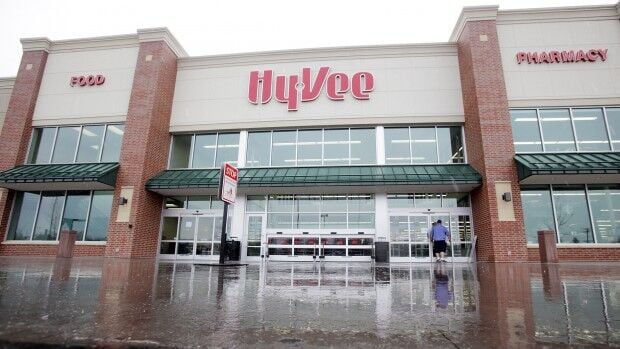 The homemade donuts, fresh fried chicken and aisles of frozen pizza at some Hy-Vee grocery stores are getting an unlikely counterpart.
The Iowa grocery retailer has announced that is making room in some of its stores in an eight-state region to sell treadmills, elliptical, rowing and other exercise equipment from Johnson Fitness & Wellness based in Cottage Grove.
The first location will open Tuesday inside the new Grimes Hy-Vee in Grimes, Iowa, with several additional locations scheduled to open later in the year. However, it has not yet been determined if and when the Hy-Vee stores in Madison and Fitchburg will get showrooms, said Christina Gayman, a vice president of communications for Hy-Vee.
Johnson Fitness & Wellness is the largest specialty fitness retailer in the U.S. and offers a wide selection of brands including Matrix Fitness, Vision Fitness, Horizon Fitness and Synca Wellness among others. Each in-store showroom at Hy-Vee will feature several types of fitness equipment for customers to view and try for themselves.
The showrooms will include kiosks where customers can use QR codes to order online from Johnson Fitness & Wellness, which includes free, home curbside shipping. In-home delivery and installation is available for an additional cost.
"We're excited to partner with Hy-Vee, who shares our mission of enhancing the lives of our customers through healthy choices," said Bob Zande, president of Johnson Fitness & Wellness. "This unique opportunity allows customers to get hands-on experience with high-quality, high-value fitness solutions where they already shop every week, and the online kiosk allows for them to easily have the equipment delivered to their home."
Johnson Fitness & Wellness has 11 stores in Wisconsin, including two in Madison. The company also has 80 other stores in 19 other states. Hy-Vee has more than 280 stores across eight Midwestern states with annual sales of $11 billion.
"As part of our commitment to helping make customers' lives easier, healthier and happier, we are proud to announce our latest partnership with Johnson Fitness & Wellness to make affordable, in-home fitness equipment more accessible and convenient to our shoppers," said Randy Edeker, chairman, CEO and president of Hy-Vee. "The new showroom experience is just one more way we can help our customers in their health and wellness journey."