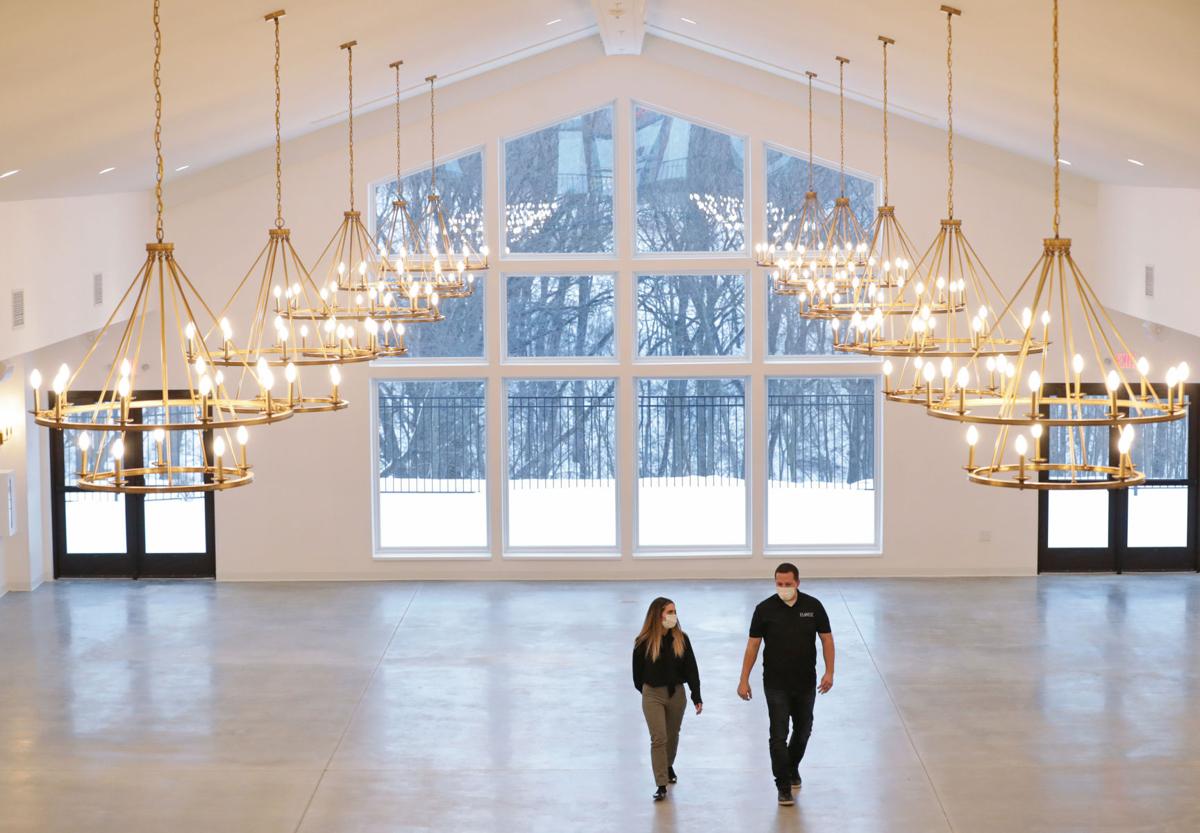 Ravaged by the COVID-19 pandemic, local event and entertainment industries are now seeing hope in vaccines and looking for clarity, cooperation and nuance from public health officials to create a safe reopening and recovery in 2021.
The relentless nature of the pandemic has had a disparate impact on the hospitality industry — restaurants, hotels, theaters and community spaces — and has hit event venues and related vendors like photographers, videographers, florists, planners, caterers and entertainers especially hard.
"Event venues are a critical artery to our local economy," said Rob Gard, spokesperson for Destination Madison. "Their economic reach goes deep into our community, and the longer they suffer, the longer other small businesses and their employees will suffer."
A recent survey by the local chapter of the National Association of Catering and Events shows over half of responding Dane County venues and event-related businesses lost 75% to 100% of 2020 revenues, and that about 45% reported they already have or will close within eight months if no changes are made to local rules.
Some Public Health Madison and Dane County restrictions, like limiting indoor event venues to 10 people regardless of size, differ from criteria for restaurants, stores or businesses, where occupancy is based on a percentage of capacity, and also from other counties and states, venue operators say.
"The capacity restrictions should be based on a percentage of our occupancy and not a set number of people," said Ben Martinelli, who with his wife, Stacey, planned for years before opening The Eloise, an elegant, 11,500-square-foot venue with white walls and golden chandeliers in the rolling, wooded terrain of rural Mount Horeb in August.
"We need a plan from PHMDC on how restrictions will be lifted as the vaccine is given to the general public and COVID cases go down in order to give our couples reassurance that we will be able to host their wedding this year and prevent more cancellations and reschedules in 2021, which would be devastating," he said.
Matt Gerding, president of FPC Live, which operates The Sylvee, a 2,500-seat music venue on the Near East Side and multiple venues in Madison and other states, said the time to prepare is now.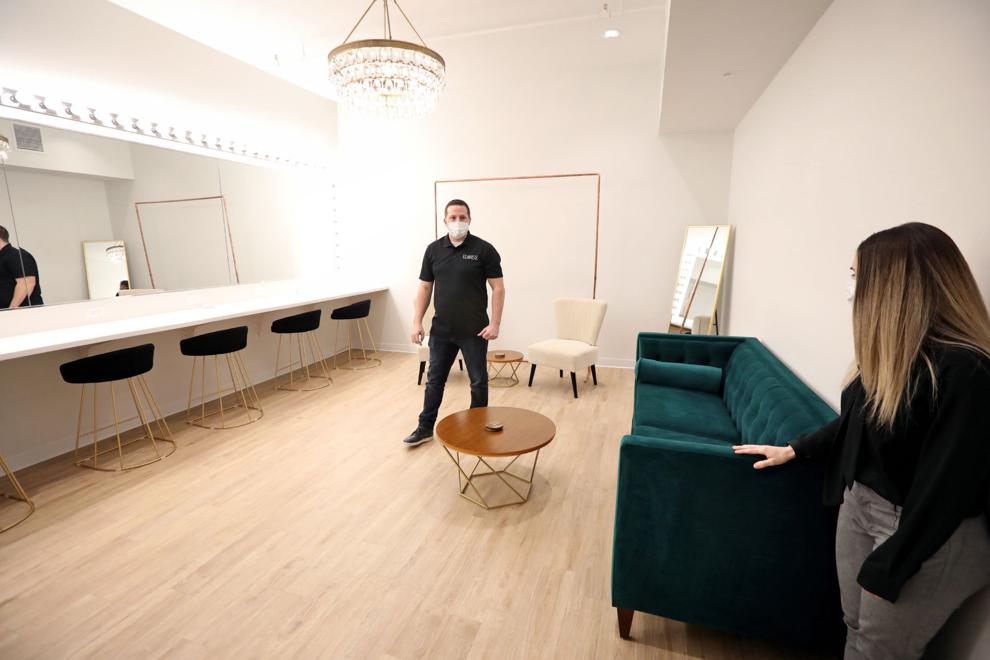 "Moving forward, having the option of scheduling safe, low-capacity programming would give us a chance to execute safe operational plans and increase customer confidence while we begin to turn back on the live entertainment industry," he said.
Madison and Dane County officials voice sympathy for affected businesses, but insist that rules are based on science with the intent of controlling the virus, easing pressure on hospitals and minimizing deaths.
"We are fundamentally built on science," public health director Janel Heinrich said. "We believe the approach we have in place is appropriate for our community and follows national best practice."
Tough restrictions
PHMDC's latest orders, issued Dec. 16, limit indoor gatherings, such as concerts, meetings, sporting events or weddings, to 10 people, not including employees, and allow outdoor gatherings of up to 25 people, not including employees, with physical distancing.
Indoor dining at restaurants is limited to 25% of seating capacity, while indoor seating at taverns is prohibited, with customers allowed to enter only to order, pick up and pay for purchases. For both, outdoor seating is allowed with physical distancing.
Businesses are limited to 50% of approved building capacity with indoor gatherings prohibited. Sports courts and fields can still be open with physical distancing, while all sports activities follow requirements for gathering.
"Given the nature of this particular virus, some sectors are unfortunately built on models that don't allow for strict adherence to best practices to prevent the spread of disease," Heinrich said.
But venue operators note that other areas use different standards.
Milwaukee, for example, uses capacity and square footage, with protective measures, to determine maximum gathering size. Minnesota and Michigan distinguish between gatherings held at commercial and private settings, and use capacity-based restrictions for events.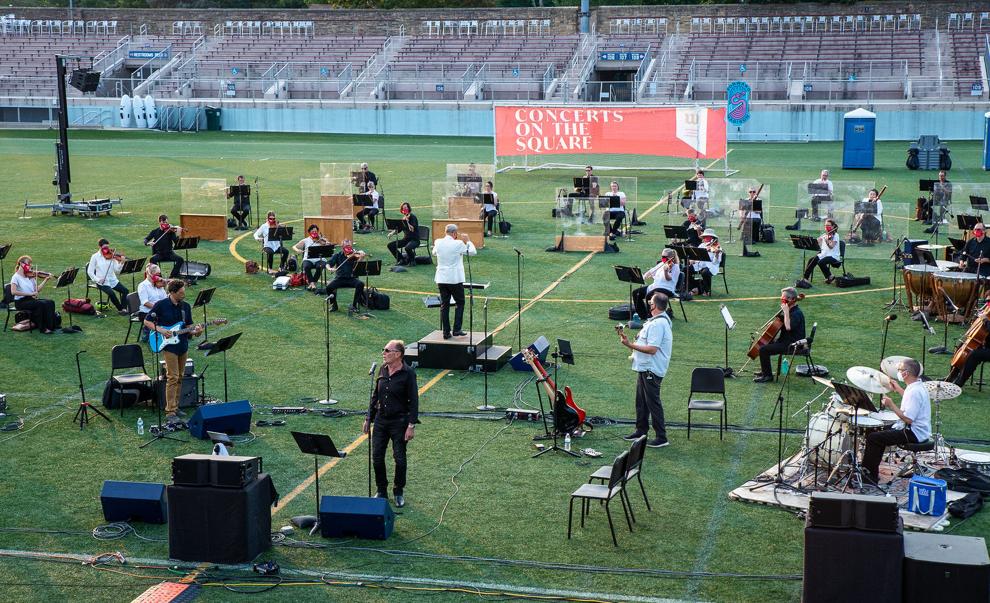 "We operated teams in Kenosha, Wauwatosa and Green Bay last summer," said Vern Stenman, president of Big Top Sports + Entertainment, which operates Forward Madison FC and the Madison Mallards. "Each municipality allowed 25% capacity, and zero COVID cases were contact-traced back to our venues."
PHMDC's restrictions have been prudent and effective, officials maintained.
"While the impact has been severe here, our numbers are lower than other counties in Wisconsin, which points to the success of a data-driven and science-based approach," Mayor Satya Rhodes-Conway said.
County Executive Joe Parisi said the lack of a state and national approach has hurt.
"As a country or state, we could have both protected people's health and well-being from this insidious virus and insulated the impacts on local business," he said. "This never had to be an either/or."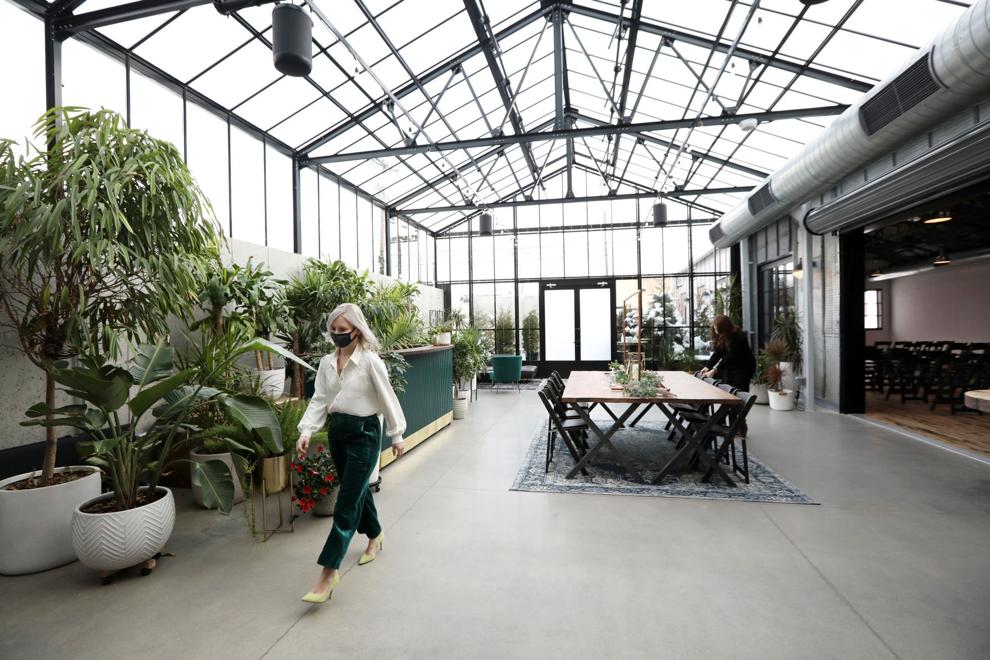 'Devastating' harm
In some ways, the wedding industry is especially economically vulnerable because events must be planned far into the future. It's been especially rough on newcomers to the business.
Jessica Warternweiler and Eric Welch share a passion for turning old neglected buildings into lively places, and often daydreamed about uses for a metal building with a curved roof at 828 E. Main St. on the Near East Side that had been vacant for a decade.
"After months of ideas and research, we knew an event venue would be the perfect use for this space," Warternweiler said. "We have worked very, very hard in various businesses. We rolled all that savings into this place. We knew this was going to work."
The partners bought the property in 2018, began construction and scheduling events in late 2019 with the coming season booked even before the project was completed. The Tinsmith was scheduled to open with a first wedding on June 13.
"The pandemic and subsequent Dane County restrictions have been devastating to our business," Warternweiler said.
After years of preparation, the Martinellis pursued their own dream of a wedding venue 27 miles to the southwest at 2212 Hwy. JG. "We wanted a more modern venue but still the romantic charm of the country," Ben Martinelli said.
"Originally, we had 10 events scheduled for 2020," he said. "Of those 10 events, we have only had a 10-person indoor ceremony and a 25-person outdoor ceremony. Additionally, we lost out on 20-plus bookings that wanted to book with us for 2020-21 but then decided to go to a venue outside Dane County or get married on their family's property."
On Capitol Square, a historic building dating to 1871 at 23 N. Pinckney St. during the day hosts the Wisconsin ESL Institute, which for some time informally rented its second-floor space for weddings, events and private dinners at night. When WESLI planned a renovation, it chose to do more with the space and in March formally opened the Ellsworth Block event venue with atrium, exposed brick walls and Capitol views.
"We've had to cancel almost all our events," WESLI director Jennifer Phillips said. "We are very much in the position of having to close our doors before ever really getting a chance to open them."
"This industry is hurting tremendously, including our own business," said Dana Gee, owner of the Wedding Planner and Guide, a local marketing agency for vendors that puts on a large wedding expo at the Alliant Center each January but moved it to Wisconsin Dells this year due to Dane County's restrictions.
Brewer Stouffer, owner of the Roman Candle, does a lot of catering, especially at the Madison Children's Museum.
"We saw six figures of catering sales dwindle to basically zero," he said. "If we had something to shoot for, like a percentage of the population vaccinated or an infection count that decreases for X weeks, we could imagine quoting business. But right now, with the climate we have for catering, it is impossible for a client to book any business here in Quarter 1 and Quarter 2 of 2021."
"Couples are getting engaged," Gee said. "This is one of the biggest moments of their lives and they will still get married. They have been and will continue to go outside of Dane County and spend their money elsewhere."
No refuge
The pandemic has ravaged big venues, too.
Big Top has laid off more than half of its full-time staff, didn't bring back nearly any of its 500-plus part-time employees, has been forced to sell off assets, and its businesses are operating with losses and taking on debt, Stenman said.
"The only reasons we are in business today is that all of our ticket buyers and advertisers that had already paid us for the 2020 season have allowed us to give them a credit into the 2021 season and use their investments to keep us afloat in 2020, along with the city of Madison working with us on lease payment modifications," he said.
The Overture Center closed on March 13 and is taking an "intermission" by suspending all performances and in-person programs until further notice, chief financial and operations officer Chris Vogel said. "We reduced staff by 60-65% in June, slashed overhead expenses and halted our search for a new CEO/president."
The arts center has implemented an Intermission Campaign to raise $1.5 million and applied for and received state and federal funding, he said.
Monona Terrace has canceled over 400 events, saw event revenue drop 70%, and with fewer tourists and hotel stays, its room tax revenue dropped 50%, spokesperson Kristen Durst said.
A path forward?
Venue operators stress that public health and safety is the top priority and acknowledge PHMDC has a huge responsibility. But they say more financial aid is needed.
Some assistance has come. Dane County, for example, used over $10 million in federal funds to build its own small business pandemic support program. In early December, Gov. Tony Evers announced awards of more federal money for Dane County entertainment venues. But many venues and related businesses aren't getting enough or any assistance, the operators say. The Eloise and Tinsmith, for example, are ineligible for much aid because they weren't open in 2019 but still have to pay mortgages, rent, insurance, utilities and taxes this year.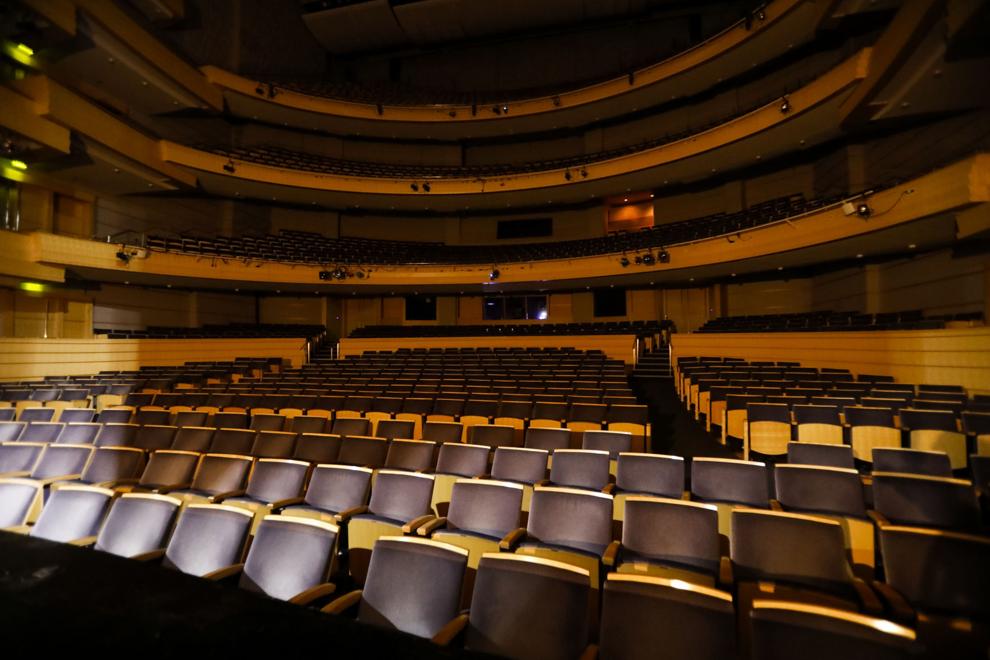 The operators want PHMDC to accept more industry input, use nuanced data that distinguishes commercial and private events, and allow restrictions to evolve in a safe way.
"We don't want to put our guests, resident organizations, artists, volunteers and staff at risk of getting or spreading COVID-19; therefore, we respect the county's reserved approach," Vogel said. "In other parts of the country, we've seen some performing arts centers open, only to quickly close again due to increased COVID-19 cases."
"We are asking for the opportunity to work with our local officials, to define a clear reopening plan for the events industry, to put into effect when the time is right," said Madison wedding and event consultant Sarah Davidson, vice president of the National Association of Catering and Events. "Safety is the number one priority and we know that large scale events won't be realistic for some time. But we must start strategizing today to define what our industry is capable of."
PHMDC should allow safe outdoor athletic competitions and provide a path to submit an operational plan reviewed by the health department to safely have fans in venues, Stenman said.
"If we enter our event season in a situation similar to the current virus metrics, we know we can operate safely with a minimum of 25% capacity in our venues and we see that as a baseline and we would hope to continuously work with PHMDC to assess the current metrics and increase our capacity safely over time," he said.
"We in the world of mass gatherings can be part of the solution, not the problem, if only given the opportunity," Davidson said.