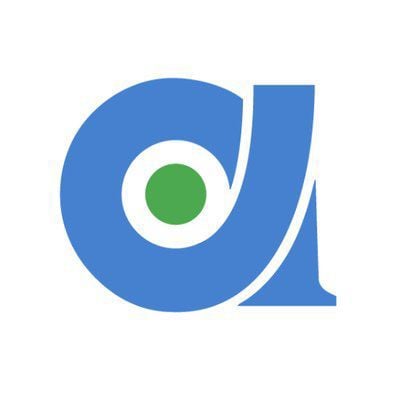 Arrowhead Pharmaceuticals says it has reached a licensing and collaboration agreement with Janssen Pharmaceuticals that will bring the company $250 million to start and ultimately could be worth as much as $3.7 billion.
Janssen will get the worldwide exclusive license for ARO-HBV, a drug that treats chronic hepatitis B, and an option to collaborate with Arrowhead on drugs aimed at up to three new disease targets.
Arrowhead is based in Pasadena, California, but about 90 of its 110 employees are in Madison, at 502 S. Rosa Road in University Research Park, handling the company's research and development.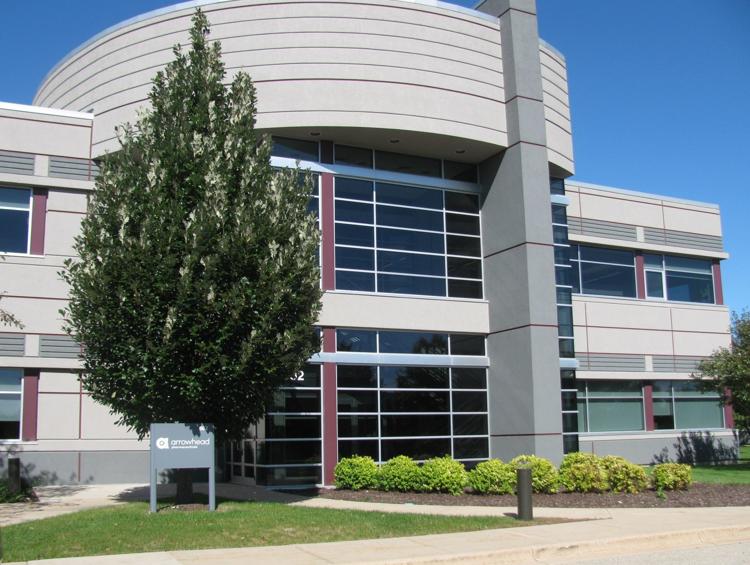 Employees here are "very, very excited" about the news, said Zhen Li, senior vice president, chemistry and non-clinical development.
"It's a good validation of our platform and a good validation of our drug," Li said. She said it is too soon to tell if the agreement will boost employment in Madison but, she added, the company is currently recruiting to hire more scientists.
RNAi platform
ARO-HBV is based on Arrowhead's platform of RNA interference, or RNAi — a process often referred to as gene silencing — which reduces the messenger RNA that directs production of proteins tied to specific diseases.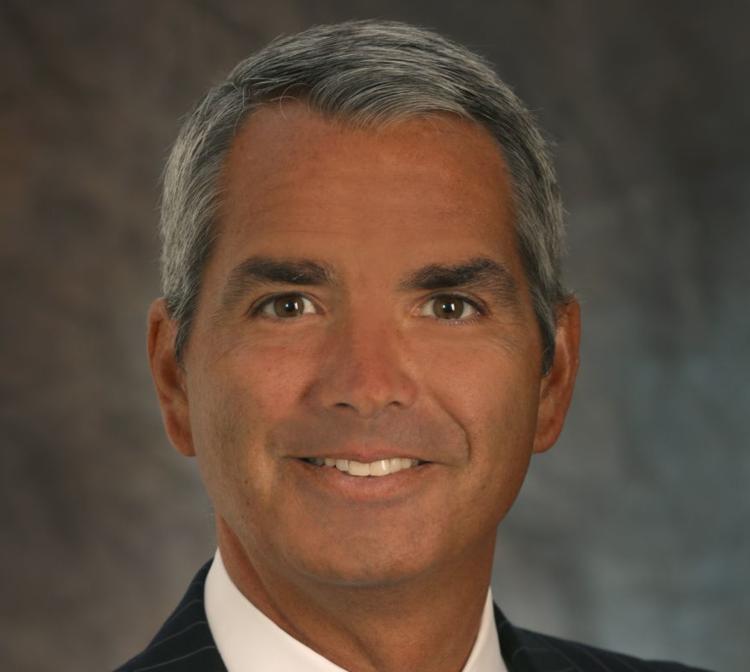 Arrowhead CEO Christopher Anzalone said Janssen, a subsidiary of Johnson & Johnson, is "the ideal partner to potentially accelerate our goal of bringing a functional cure to patients with chronic HBV."
Janssen's portfolio includes products that could be used along with ARO-HBV "to generate potential curing combos," wrote research analyst Y. Katherine Xu, of the William Blair investment firm, in a research note Thursday.
According to the Centers for Disease Control and Prevention, 1.2 million people in the U.S. and 350 million people worldwide have hepatitis B, a contagious liver disease that can range from having no symptoms to causing serious problems such as liver failure or liver cancer.
You have free articles remaining.
"If we can provide a cure for HBV, I think we will have done something to really feel proud of, for humankind," said Arrowhead's Li. "It is the reason we are in the business we are."
She said it will likely take several years before clinical trials are completed and the drug is submitted to the Food and Drug Administration for commercialization.
Under terms of the agreement, Arrowhead will get $175 million up-front from Janssen and a $75 million investment from Johnson & Johnson Innovation at a price of $23 per share of Arrowhead common stock.
Further milestone payments could bring Arrowhead $1.6 billion for HBV, $50 million of which is linked to a phase 2 study. The three additional drug collaborations could generate up to $1.9 billion in payments, bringing the potential total to $3.7 billion — plus royalties if the drugs are successful in clinical trials, win regulatory approval and go on the market.
The agreement is expected to be finalized before the end of the year, if regulators approve.
More drugs under development
Analyst Xu said she was somewhat surprised to see ARO-HBV licensed out so early in the process, but she said it gives Arrowhead a chance to focus on its other drug prospects.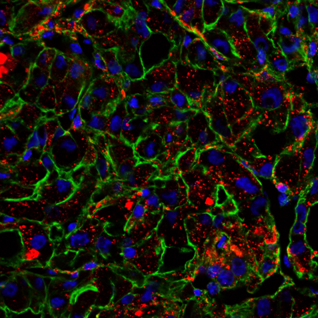 There are several in the pipeline, including two aimed at cardiovascular disease and diabetes, one for cystic fibrosis and one to fight kidney cancer.
The company also has an agreement with Amgen, and received a $10 million milestone payment from Amgen in August to mark the start of clinical trials on AMG 890, an Amgen drug based on Arrowhead technology, to lower levels of a liver protein tied to cardiovascular disease.
Arrowhead vice president Vincent Anzalone praised the Madison staff. "Our research team in Madison has been a major factor in this success, and this deal will not change our path forward," he said. "Operations at our Madison location will remain the same."
Employees in Madison celebrated Thursday with a lunchtime pizza party.
"We have some exciting, really cutting-edge research being done in this facility," Li said. She said now that Arrowhead's RNAi platform is showing results in liver-related ailments, scientists can investigate its use against diseases in other tissues.
"That's the frontier we're pushing now," she said.
The business news you need
With a weekly newsletter looking back at local history.