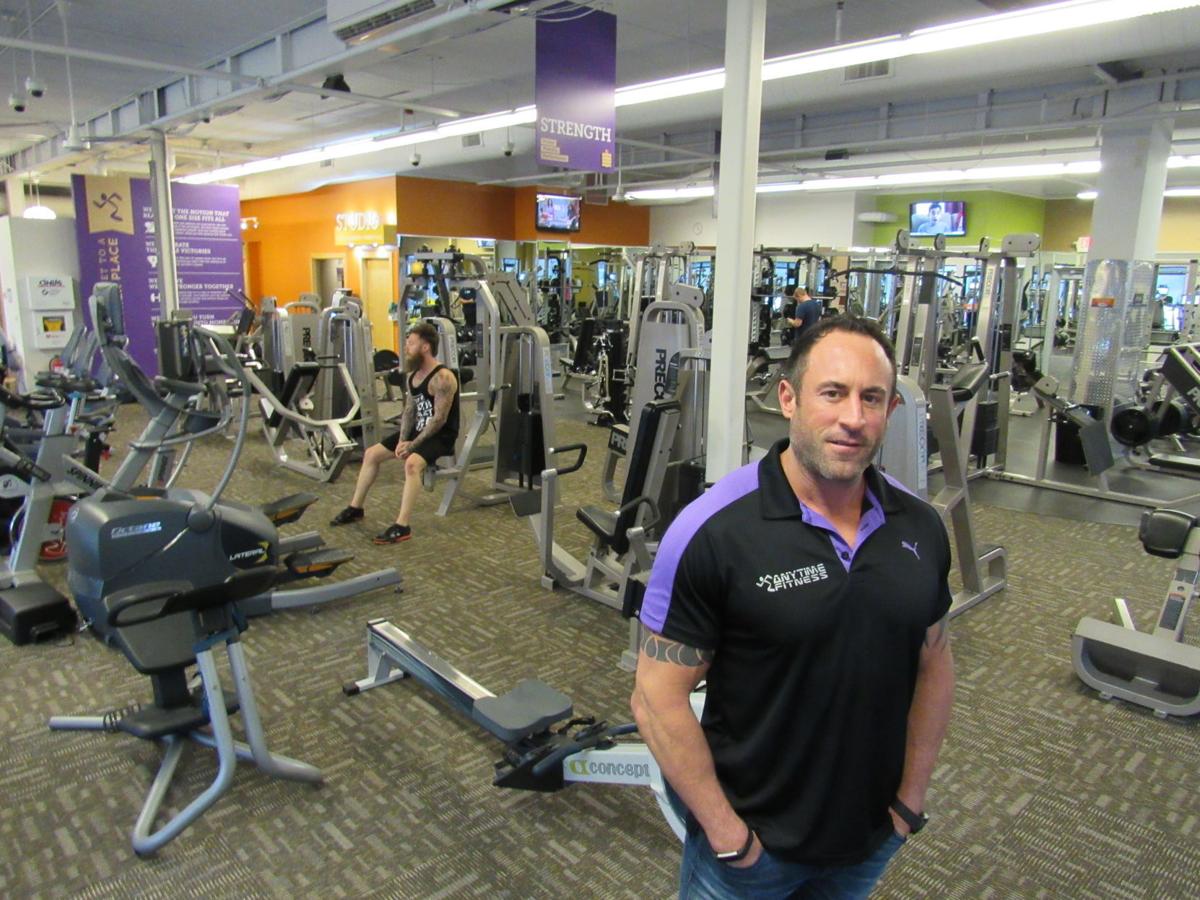 Andy Gundlach has invested millions of dollars for his customers to stay in shape.
At this time of the year, his clients are trying to keep off the pounds that come with plates of sugar-packed cookies, rich hors d'oeuvres and alcoholic drinks filled with gut-busting carbohydrates.
In two weeks, his 24-hour gyms will be even more crowded as many recommit themselves, again, to a physical fitness routine and hit the treadmills, elliptical machines and the weights.
Over the past 10 years, Gundlach, 39, has started or purchased 30 Anytime Fitness facilities in southern Wisconsin. He has become one of the most successful owners in the franchise, which has grown from 200 locations to more than 3,000 worldwide since 2006.
Part of Gundlach's success, however, can be traced to a vice that has done more for the physical fitness industry than perhaps any other food or drink on the planet.
For 13 years, Gundlach worked for Pizza Hut where he started as a delivery driver and ultimately became the director of operations for Pizza Hut of Southern Wisconsin. By the time he left the company in 2008, Gundlach was overseeing about half of its portfolio of 33 restaurants. More importantly, he had a solid understanding of how a successful franchise should operate.
"Pizza Hut is operated well. It has a good infrastructure and that's what I saw at Anytime Fitness when I started looking into it," Gundlach said, while seated at his well-organized desk at his corporate offices above the Anytime Fitness on Monona Drive. "The founders of Anytime Fitness, I really knew right away they were the right people. It was very apparent the structure that Anytime Fitness as a corporation was laying. You could tell that they were here for the right reasons and that this was one of the brands that would last."
Gundlach's assessment was dead on.
In September, at the company's annual conference in Lake Placid, New York, the Monona Grove High School graduate was named Club Operator of the Year for the entire global franchise that has locations in all 50 states and on five continents and claims over 3 million members.
It's the third time in six years that Gundlach has received the award as the company's top franchisee.
"We're incredibly proud of what Andy has done to help improve the lives of more than 30,000 people in the communities served by his gyms," Dave Mortensen, president and co-founder of Anytime Fitness, said in a release. "His staff genuinely cares about their members. It's no wonder that so many of them make significant strides towards achieving their fitness goals shortly after joining one of Andy's gyms."
Anytime Fitness, based in Woodbury, Minnesota, was founded in 2002 by Mortenson, Chuck Runyon and Jeff Klinger. At the time, it was the only 24-hour fitness franchise and came before the growth of other brands like Planet Fitness and Snap Fitness.
Gundlach, who got into physical training after high school, opened his first gym in 2006 on Cottage Grove Road on Madison's East Side while he was still working for Pizza Hut. He added locations in Sun Prairie and McFarland in 2007 and Middleton, Monona and Fitchburg in 2008. In 2009, he opened gyms on North Sherman Avenue on Madison's North Side followed by facilities in Waunakee and DeForest.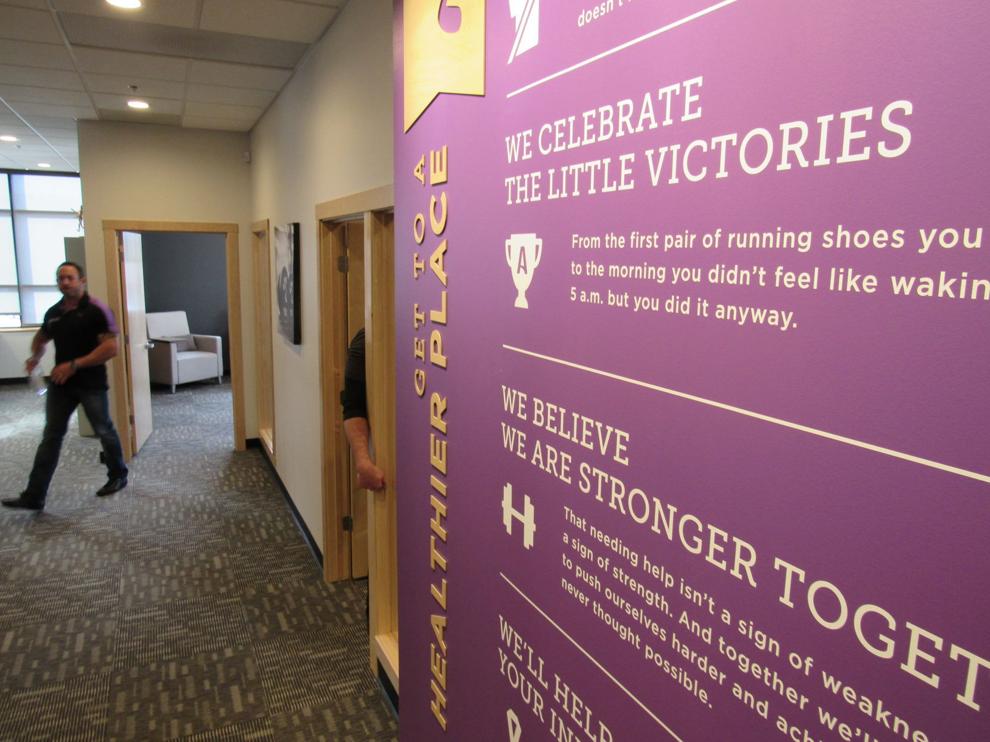 Gundlach opened his 30th location in September in Evansville and plans to open two more in Madison in 2017. He also owns franchises in Lodi, Elkhorn and Richland Center.
"In 2006, it wasn't like it is today. Today, it's ultra-competitive," Gundlach said. "There was a lot of gaps in 2006 that I saw. There were so many underserved markets. There was competition there for sure with the large-box gyms but a lot of the smaller communities were underserved."
Mike Schmaltz, 49, of Verona, owns 15 Anytime Fitness gyms in Wisconsin, Montana, North Dakota and South Dakota. They include those he opened in 2006 in Stoughton, Oregon and Verona. Schmaltz and Gundlach talk frequently.
"It's a really good relationship," Schmaltz said. "He's really taken all of the tools that Anytime Fitness corporate has to offer and utilized all of those. He's implemented all of his systems across all 30 of his clubs. It's not just each manager or each location do their own thing. He's done a really good job of that and he has really good people."
Gundlach's success is not only reflected in the number of centers he owns but how they generate revenue. His gyms range in size from 5,000 to 8,000 square feet and are stocked with about $250,000 worth of equipment. Members have electronic key fobs that provide access 24 hours a day, 365 days a year. In the past, gyms operated with minimal staff and franchisees were encouraged by leaders at corporate headquarters to "keep it simple and sell memberships," Gundlach said.
But over the past few years that philosophy has changed both at the corporate and franchisee level. Gundlach has been transitioning his gyms into more personal service and training. Instead of one employee per location, his gyms now average six to seven full-time employees that include a club manager, personal fitness manager and two to four personal fitness trainers.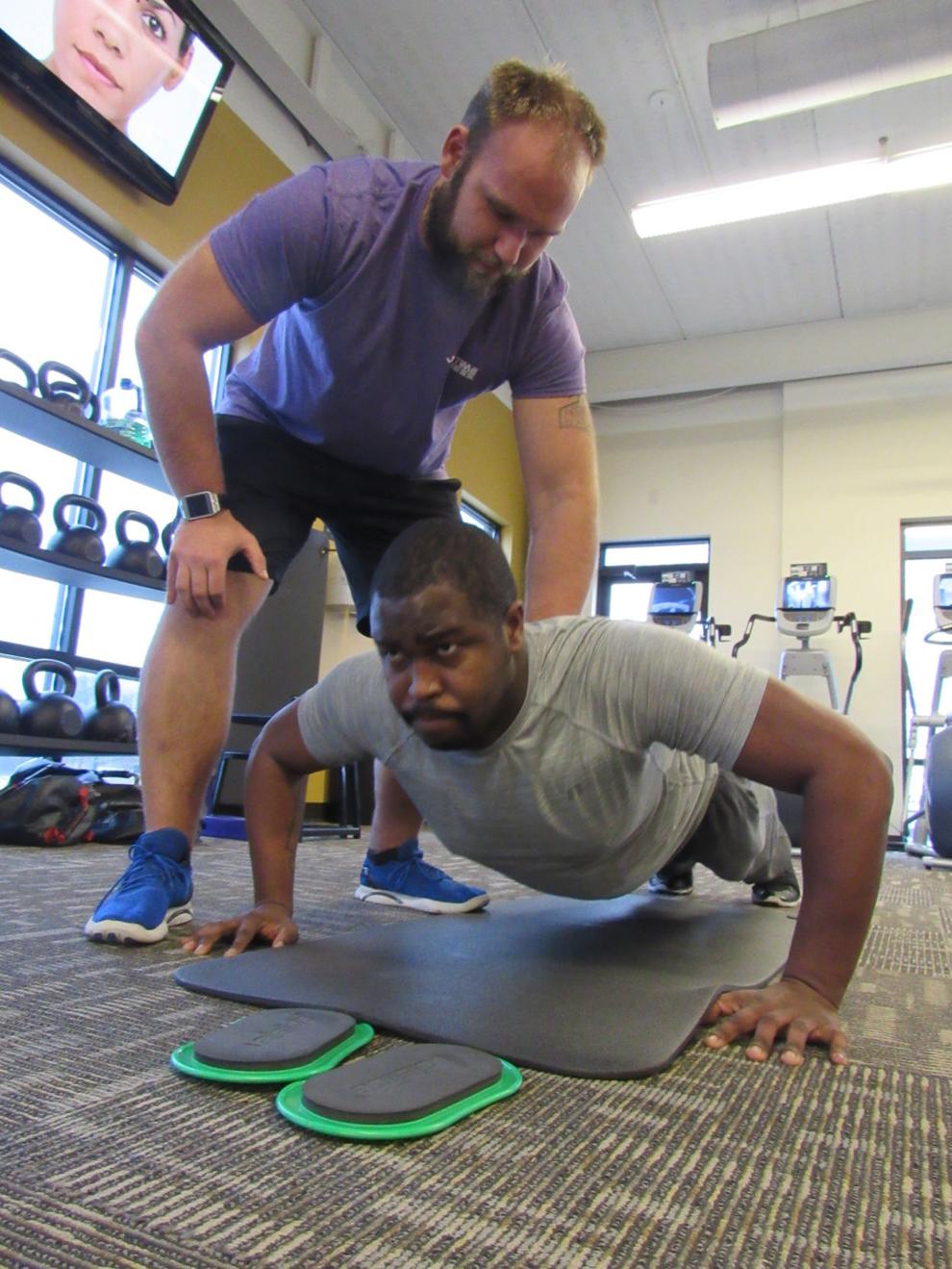 Personal training now accounts for about a half of the $18 million in revenue generated by Gundlach's gyms each year. The change has helped him enter smaller markets with populations around 5,000.
"It adds another revenue source," Gundlach said. "We're going to a coaching-centric model. In the past, Anytime Fitness was looked at as the convenient club. Now we're rebranding ourselves to become coaching and convenience."
Gundlach now has 230 employees, about 26 of whom work out of the company's 7,000-square-foot corporate office, and he's the largest Anytime Fitness franchisee in the world. He's building a house on Lake Monona and recently held the company's holiday party at Monona Terrace.
But Gundlach's beginnings in business were down and dirty.
His first jobs included detasseling corn and working in tobacco fields near his family's home in Cottage Grove before he started delivering pizza in McFarland. His father worked for the state Department of Transportation and his mother for Madison Area Technical College.
Gundlach played a little football in high school but didn't consider himself a super athlete. After high school, he had a membership at the Princeton Club near East Towne for 10 years before opening his own facility.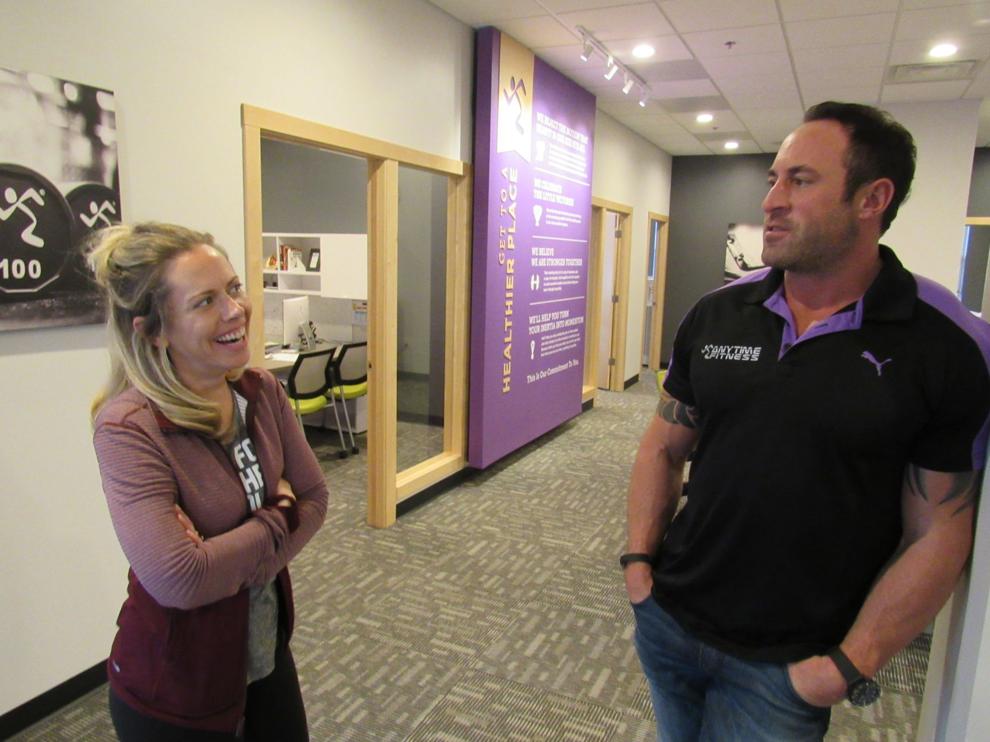 His sister, Jeni Knuteson, 36, helped clean his clubs but now runs the corporate office's front desk.
"He was always really motivated," Knuteson said. "I've always looked up to him. He's always had a drive and follows his dreams. He's very passionate about what he does."
Gundlach is a regular speaker at national events hosted by Anytime Fitness, still works out daily and is focused on continued growth for his company 10 years after he opened his first location. He never expected to have 29 others and plans for more.
"I started with just an idea of having one," Gundlach said. "I thought I was just going to own my own gym and work it every day and just have a great career doing that but very quickly I saw the potential. I just love what I do."