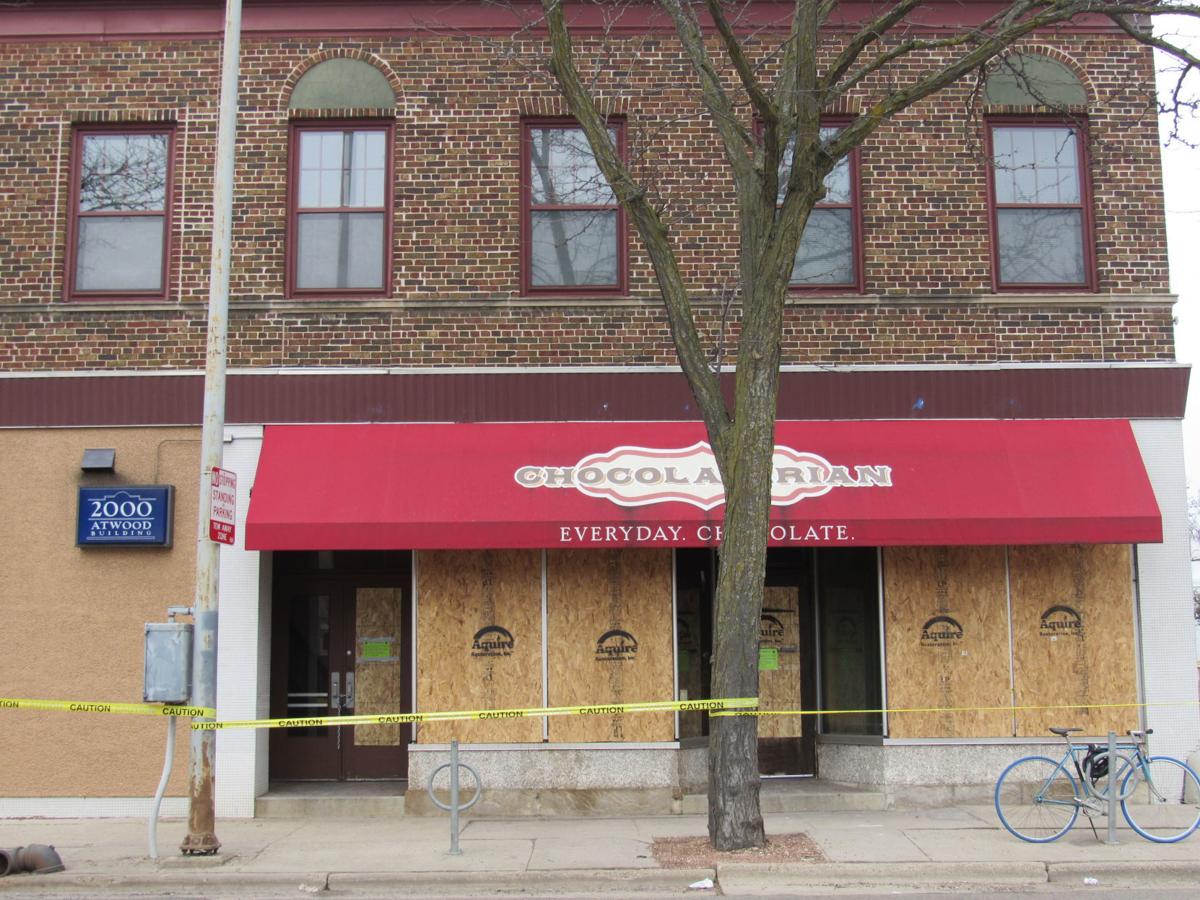 The corner of Atwood Avenue and Winnebago streets has been a natural for commerce.
Fred and Wilhelmine Schenk figured that out in 1893 when they built a saloon and grocery store in the neighborhood that grew rapidly around their triangular-shaped property.
What has become known as Schenk's Corners has been home to a cooperage, clothing and hardware stores, bakeries, taverns, a Rennebohm's Pharmacy and banks, including the Frank Riley-designed Security State Bank constructed in 1923. The Eastwood Theatre came along in 1929.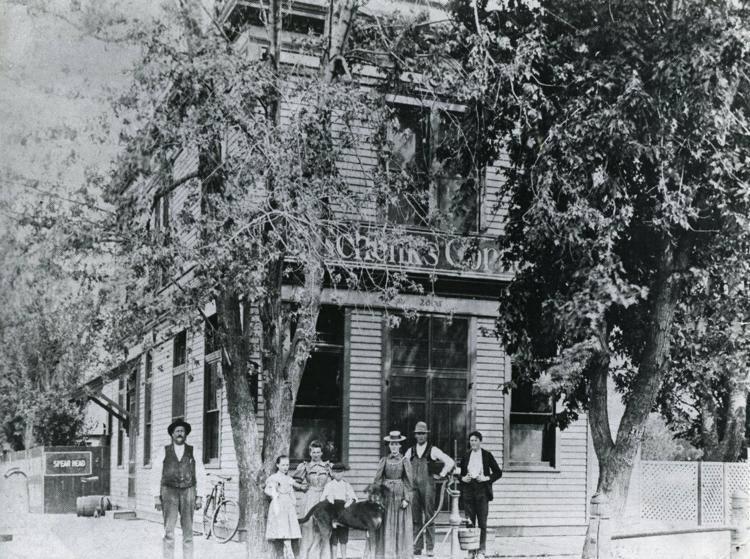 The neighborhood is now one of the most vibrant in Madison — home to restaurants, cafes, art studios, wine and beer shops, a record store, gift shops and hair studios. The former Eastwood is now the Barrymore and hosts concerts and other events. New apartments have gone up in recent years, while two craft breweries call the neighborhood home.
So, when a fire Sunday from faulty electrical equipment in the basement caused $750,000 damage to a 1920s-era building constructed by Willie Schenk and Arthur Huegel, there was shock, sadness and grief. On the first floor, the Chocolaterian Cafe was heavily damaged, with Vault Interiors & Design sustaining heavy smoke and water damage, likely rendering its inventory worthless. On the second floor, Insight Counseling & Wellness, Bizzy Bizzy, Dirigible Studio and other offices were damaged or heavily affected.
There was relief that no one was hurt, but also an outpouring of support that has reinforced the strength and solidarity of the neighborhood.
"I've never had any doubt that I lived in the best neighborhood in the world, but this tragedy has really solidified this for me, and I'm grateful beyond words," Alex Aulisi, one of the owners of Chocolaterian, wrote Wednesday on Facebook.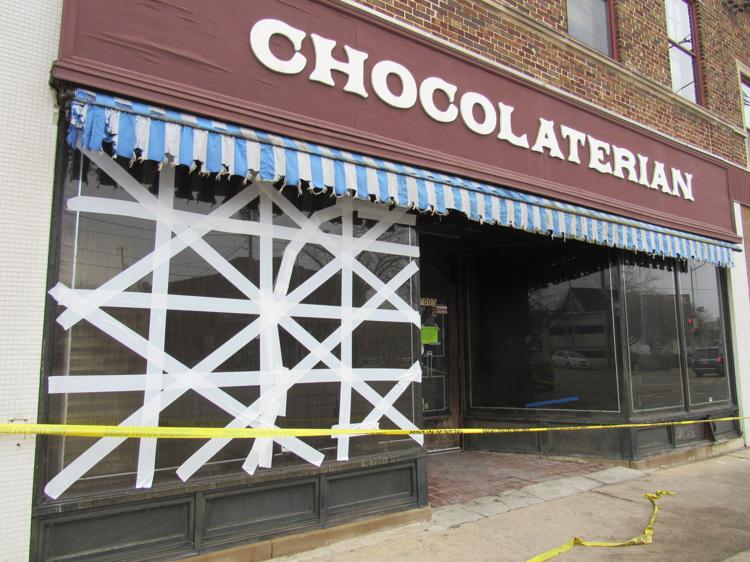 Aulisi and co-owner Leanne Cordesco, who founded the business, have declined interview requests, but on Friday they revealed some details about the damage and their course of action. Meredith Westover, a friend of the business, has set up a GoFundMe page with the goal of raising $50,000. As of Friday afternoon, the campaign was at $6,190 and growing.
Aulisi and Cordesco wrote on the GoFundMe page that they have lost half of their retail income because of the fire and that the Atwood store had been helping to support the Middleton cafe that opened last year. In addition, the company lost all of its packaging material (estimated at $60,000) used for its wholesale products. The loss has shut down their wholesale operation until more packaging can be designed and produced.
"Of course, this costs money which, quite frankly, we don't have," they wrote. "Even though we don't have an estimate for the smoke and water remediation or the restoration yet, there's no doubt in our minds that these costs are going to eat up everything (and maybe more) that is available from our insurance coverage."
You have free articles remaining.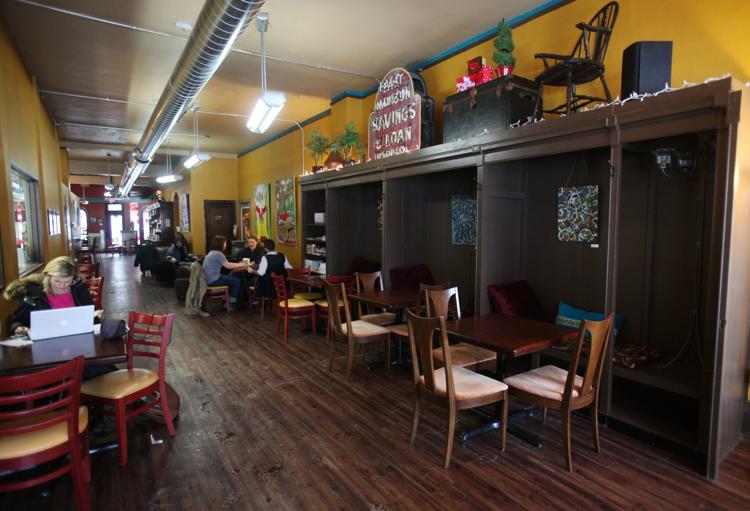 Aulisi and Cordesco said five Atwood employees are now working at the Middleton cafe, while others from the Atwood store have found jobs at other businesses.
In an effort to increase revenues with the loss of the Atwood store, they are also considering a subscription program, streamlining online ordering to increase internet sales, increasing the catering operation and looking into regional sales.
Yellow police tape surrounds the building, and no trespassing signs are posted. White tape holds a bay window together on the Winnebago Street entrance to the Chocolaterian, with plywood covering windows near its Atwood Avenue entrance.
"That building is a landmark, and it was really emotional to see it suffering," said Jeanne Kolker, owner of Insight Counseling & Wellness.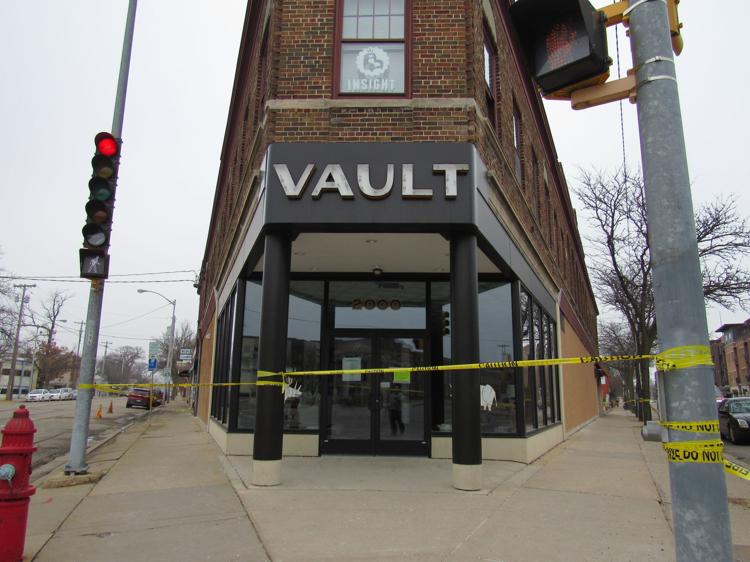 But the support for the businesses in the building can be seen in tangible ways. Kolker has received several calls from those offering space for her growing practice. Carrie and Ira Simpson, owners of Vault, have responded directly to the many comments on their Facebook page. On Thursday, they posted to their Instagram account that their showroom at the point of the building will be closed for the foreseeable future, but they continue to do design work out of their home.
"We don't know when we'll be back at our Atwood location, but please continue to reach out to us via e-mail or phone (yep, it still works)," the Simpsons wrote. "Hearing from so many of you these last few days has been amazing."
Evelyn Huegel Statz is retired and living in Colorado. She learned of the fire on Monday and sent an e-mail to the Wisconsin State Journal. In it, she said her father, Robert Huegel, took over the store after World War II and ran it as a department store. Later, the store, owned by Wayne Johnson, sold uniforms before closing in 2011.
"I was so saddened to read about the fire," wrote Huegel Statz, who visited the cafe in July when she was home for her 50th class reunion. "All the work that dad put into the display units and shelving. I'm glad we got to see it now that it's going to have to be remodeled."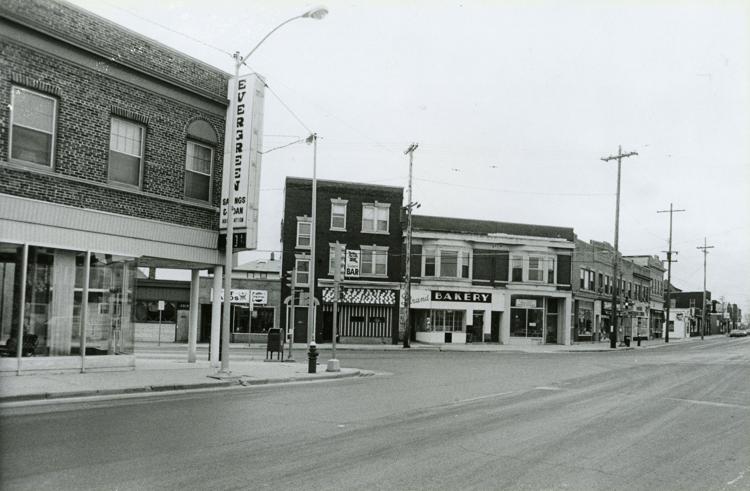 Surrounding business owners and residents are hopeful for the return of all of the businesses affected by the fire. In 2005, many of the businesses in the neighborhood didn't exist, but over the last 13 years, the neighborhood has developed and matured into a thriving destination. The fire will not be an impediment to growth, based on the reaction, said Molly Moran, who in late 2015 opened Table Wine, a 1,700-square-foot wine shop at 2040 Atwood Ave.
"It generally speaks to the good nature of the neighborhood," Moran said. "The people who live here and the people who have businesses here, we want each other to succeed, and it's terrible to hear that kind of news."