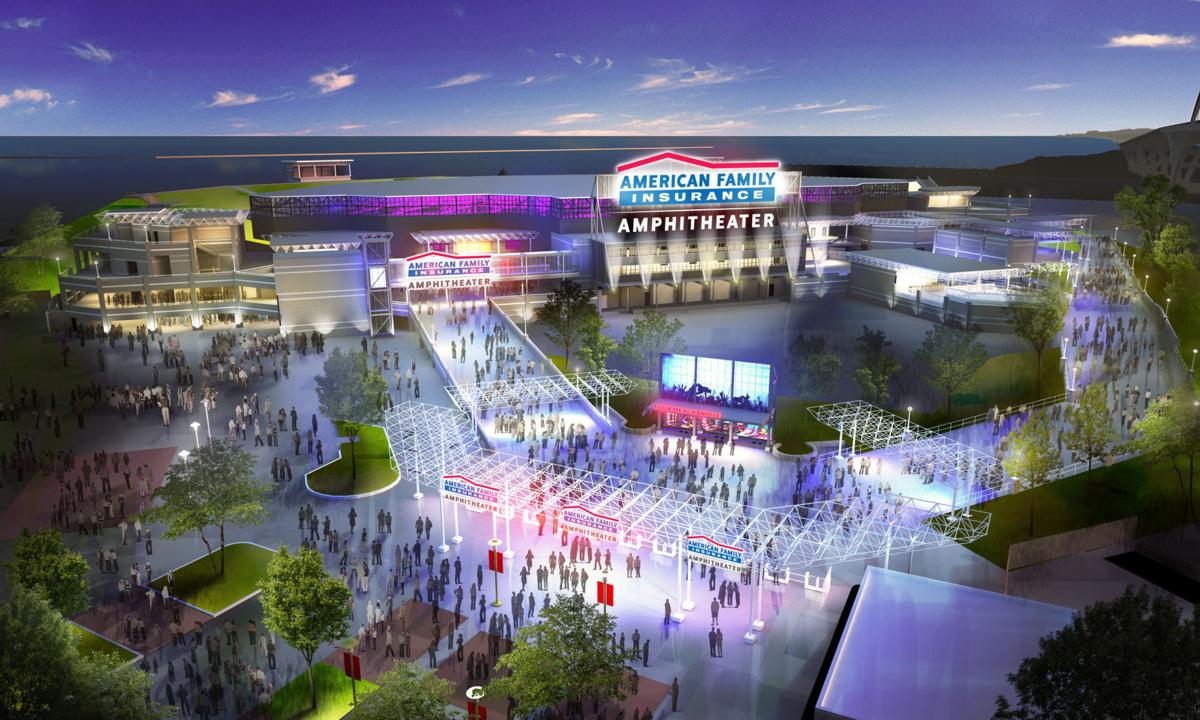 The Madison-based insurance company on Thursday announced it signed a 10-year deal with Milwaukee World Festival Inc., which puts on Summerfest, for the event naming rights for the popular music festival. Milwaukee World Festival also announced plans to overhaul its 23,000-seat amphitheater, to be named American Family Insurance Amphitheater.
Representatives for American Family and Milwaukee World Festival would not disclose terms of the sponsorship deal.
Summerfest 2017 takes place June 28 through July 2 and July 4 through July 9.
"This partnership with Summerfest not only allows us to raise awareness and effectively market our brand to a large and enthusiastic audience, but gives us the opportunity to support a popular and enduring community event our customers from Wisconsin, and all parts of the country, look forward to each year," said American Family Insurance chairman, chief executive officer and president Jack Salzwedel.
Thomas O'Guinn, professor of marketing at UW-Madison, views the naming rights deal as a good move by American Family.
He said the insurance market is crowded, so it's to American Family's advantage to stand out.
"What marketers want is for their brand to be associated with a good feeling," O'Guinn said. "With an event like Summerfest, people associate that with having a good time."
O'Guinn said much research has been conducted that shows if people can transfer a positive memory to a brand, they make an emotional connection to it.
"Chances are favorable if you have a lot of American Family logos around an event where you're having a good time, it may give American Family some edge (over their competiton)," he said.
Amenities for the new amphitheater will include enhanced production space, additional restaurant options, new restroom facilities and new hospitality areas. Construction is tentatively scheduled to begin in 2019 and will run through 2020. The amphitheater has been in service for more than 30 years.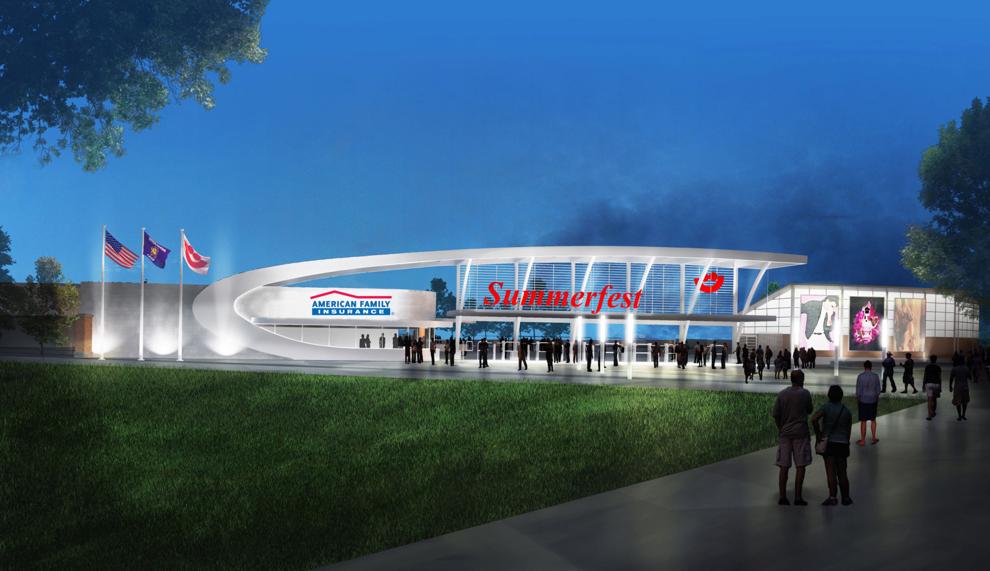 Milwaukee World Festival also announced it will build a new North Gate and community plaza, linking Henry Maier Festival Park to downtown Milwaukee and the development associated with the Lakefront Gateway Project. The gate and plaza project is expected to start later this year and should be finished in time for Summerfest 2018.
The partnership between American Family and Milwaukee World Festival also will create new music education activities for Milwaukee children and ways to participate in community outreach initiatives together around Milwaukee.
"This is a transformational partnership for Summerfest and Henry Maier Festival Park," said Don Smiley, president and chief executive officer of Milwaukee World Festival. "American Family Insurance's commitment will ensure that our festival continues the legacy of hosting the world's most renowned entertainers."
Smiley said Summerfest depends on corporate sponsorships to keep costs affordable for patrons.
Ted Kellner, Milwaukee World Festival's chairman, also serves on American Family's board of directors, although he said he was not involved in the talks between the two organizations.
"I can say with certainty that the civic mission of Summerfest is preserved through this new partnership," Kellner said. "We are exceptionally excited for the future of the festival, the amphitheater, Henry Maier Festival Park and the Milwaukee community."