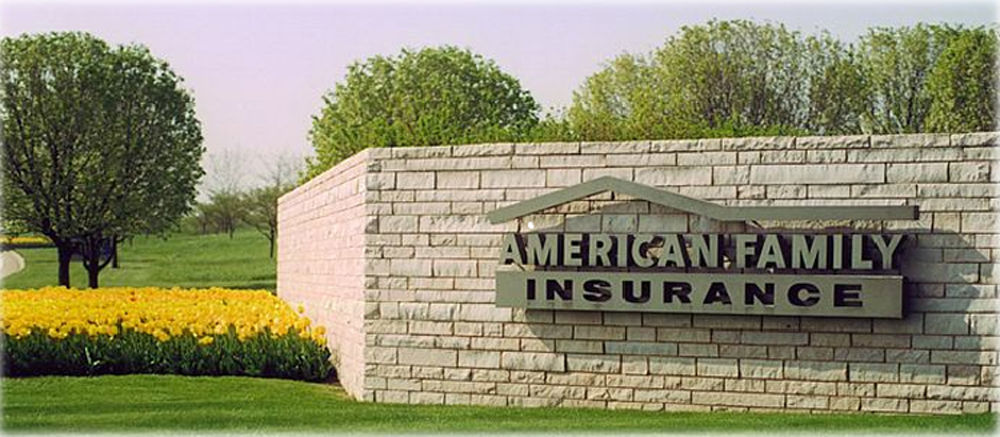 American Family Insurance Group reported a net profit of $295.2 million in 2018 — nearly twice its 2017 earnings — even though damage claims from natural disasters were nearly as high as the record set in 2017, auto claim losses rose, and the company's investments took a half-million-dollar hit from the year-end stock market stumbles.
In its annual report, released Tuesday at the company's annual member meeting, the Madison insurance group said its merger last October with Main Street America — a Florida mutual insurance company — helped expand American Family's reach and grow its revenue.
"In 2018, we felt the effects of being a true national enterprise," Jack Salzwedel, CEO and chairman, said.
American Family ended the year with 11.2 million policies in force, a 6.6 percent increase from the year before, with 620,000 of the policies from Main Street America.
Revenue was $10.3 billion, compared with $9.5 billion in 2017.
The Madison company's total policyholder equity rose to $9 billion, up from $8.1 billion a year ago. Policyholder equity is the difference between assets and liabilities and reflects the company's net worth.
That included $175 million in loss claims from the November wildfires in California and $171 million in claims from a hail storm in Denver in June.
American Family said it expects to recoup $206 million of its storm losses thanks to a reinsurance policy that serves as protection for the company when weather damages are high.
Personal auto claims amounted to $3 billion, up from $2.9 billion in 2017. "Increased speed limits, more miles driven and distracted driving, as well as increased medical and auto repair costs, all contributed to the trend," chief financial officer Dan Kelly said.
Stock and bond market volatility reduced the value of American Family's investments by $522 million in 2018, compared with a gain of $531 million at the end of 2017. The reduction did not affect the company's financial results, though, as it continues to hold the investments.
A significant business deal that did affect the bottom line was Amazon's purchase of Ring — the California company that makes smart doorbells and other home security devices — for a reported $1 billion or more. American Family was one of the investors in Ring. Kelly wouldn't say, though, how much the company received from the purchase.
"We were one of many VC (venture capital) investors in Ring. The sale was part of our realized gains and contributed to our net income," Kelly said.
Other milestones for American Family in 2018 included:
American Family and its affiliates now do business in all 50 states, though American Family-branded products are available in only 19 states.
In Madison, the company opened its new Spark Building, at 821 E. Washington Ave., housing some company employees as well as the StartingBlock Madison startup hub. Its estimated project cost was $55 million, based on building inspection permits.
The American Family Insurance Dreams Foundation handed out $8.3 million in grants, major gifts, disaster relief, scholarships and matching charitable donations.
American Family and its affiliated companies have about 12,000 full-time-equivalent employees, including about 4,400 in the Madison area.