American Family Insurance will funnel $105 million over five years to organizations and businesses seeking solutions to equity gaps under its Free to Dream initiative.
Through the initiative, announced Tuesday, nonprofits and some municipal projects around the country would receive funding through the American Family Insurance Dreams Foundation — a total of $53 million. The rest of the money would be used to invest in startups with focuses on positive social or environmental change through the American Family Insurance Institute for Corporate and Social Impact.
"This is an effort to really coordinate a lot of things that we've done and have been doing and the things that we want to do, and then kind of put it on steroids," CEO Jack Salzwedel said.
The funding would go to organizations or businesses whose missions are based on improvements in the areas of:
Economic empowerment, or shrinking the wealth gap for people of color in America.
Education and health equity, or reducing barriers facing some people and communities to accessing quality education and physical and mental health care.
Climate resilience, or the ability for communities to withstand natural disasters and the effects of climate change.
Criminal justice reform, or advocating for policy changes to limit recidivism and make it easier for people who have been incarcerated to get jobs.
Focusing on social impact and on diversity, equity and inclusion aren't just feel-good initiatives, Salzwedel said. Based on the past five years, during which American Family invested or donated $65 million to similar initiatives, the company has grown significantly.
"We want to be a corporate entity that makes money and runs a great business and has high customer satisfaction," Salzwedel said. "At the same time, we want to be an organization that has a social impact."
The injection of money into the institute comes less than three years after its opening. In that time, it has invested $15 million into 18 startups that are creating everything from a low-cost platform to communicate with incarcerated loved ones to an artificial intelligence-based system that could help communities identify risks of natural disasters to a digital mental health service for children and families.
The institute focuses investments on early-stage companies with the hope that they can positively affect communities and that they will provide a financial return on investment.
Money distributed through the foundation will provide fund grants to nonprofits as well as some school district, university and municipal initiatives.
The foundation, started in 2016, provides grants primarily to nonprofits but has also given to school districts, universities and municipal initiatives. In 2020, the foundation gave grants to 230 organizations across the country that were focused on lifelong learning and basic needs.
"This work is at the core of our DNA," said Bill Westrate, who will become CEO of the company next year. "For more than 90 years, American Family has invested in initiatives benefiting our society. Our role is to partner to create the foundation for health, equity and economic prosperity in our communities."
---
A new era: Miller Park name change sinks in as American Family Field signage erected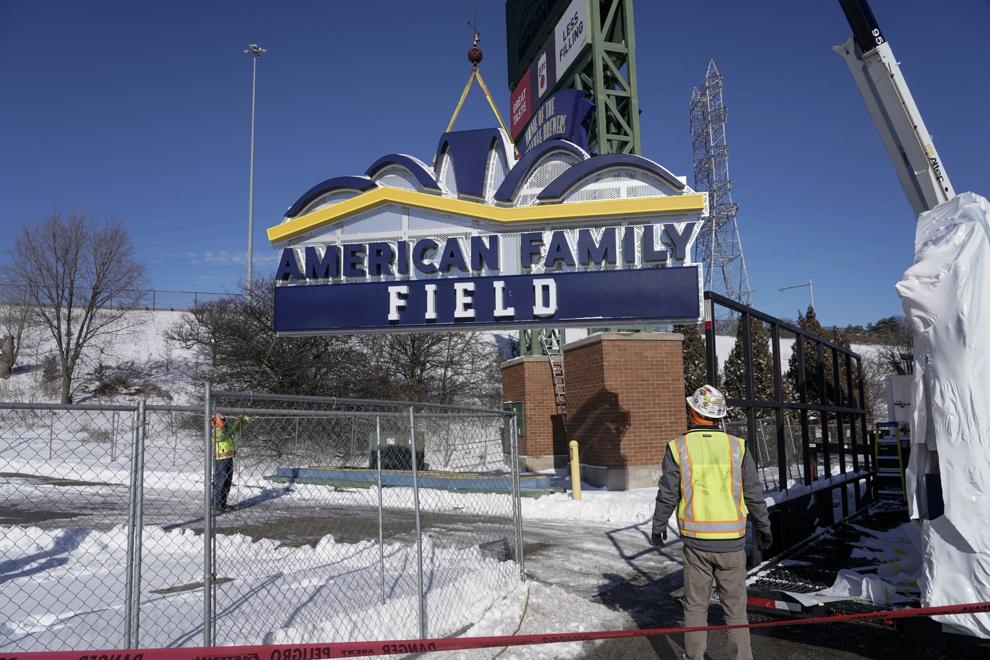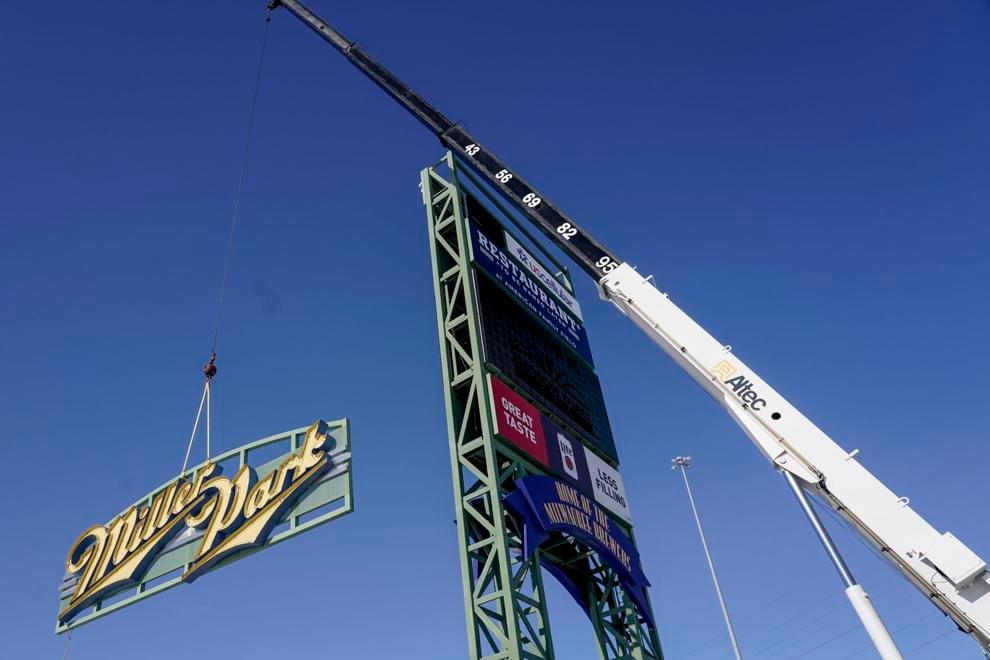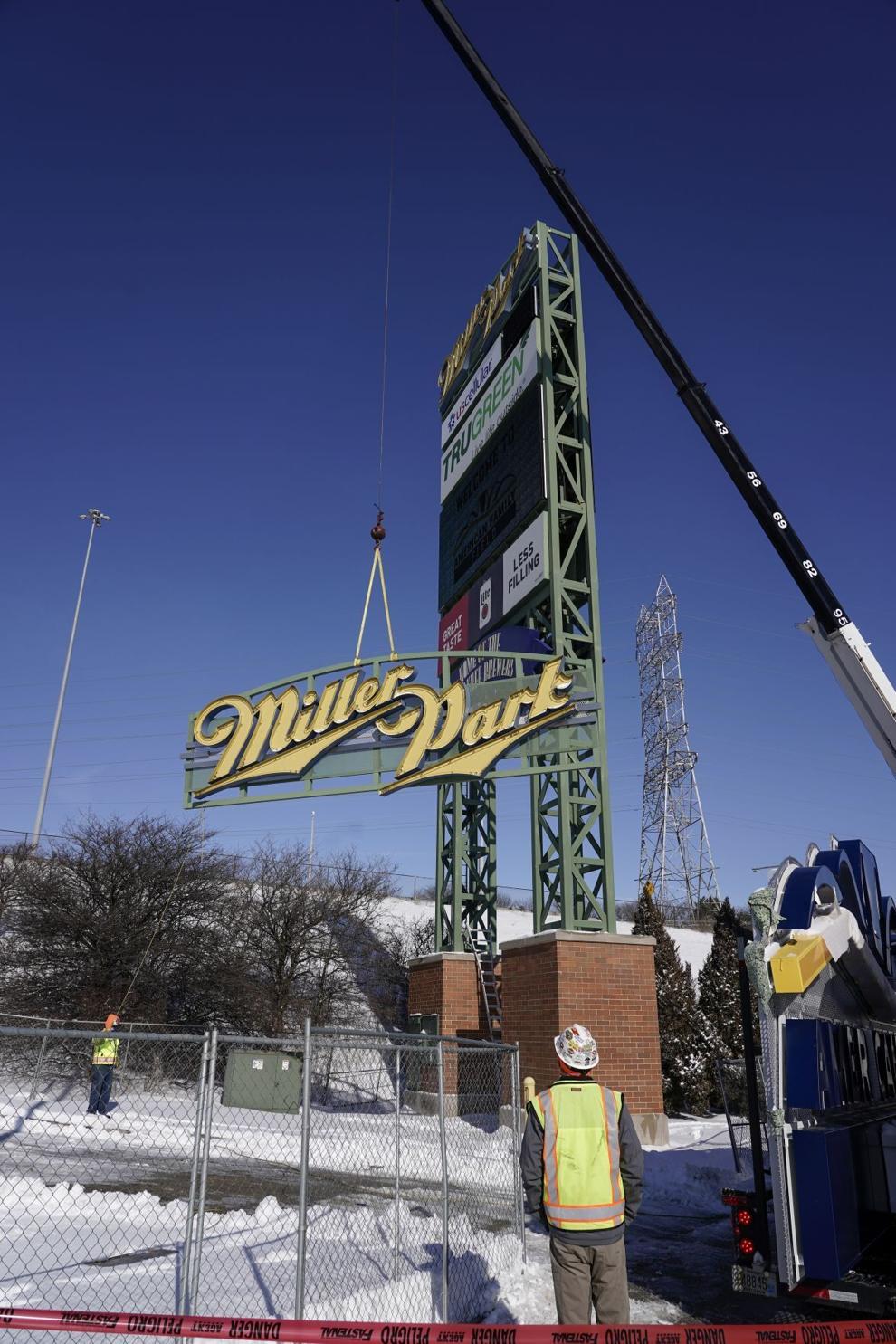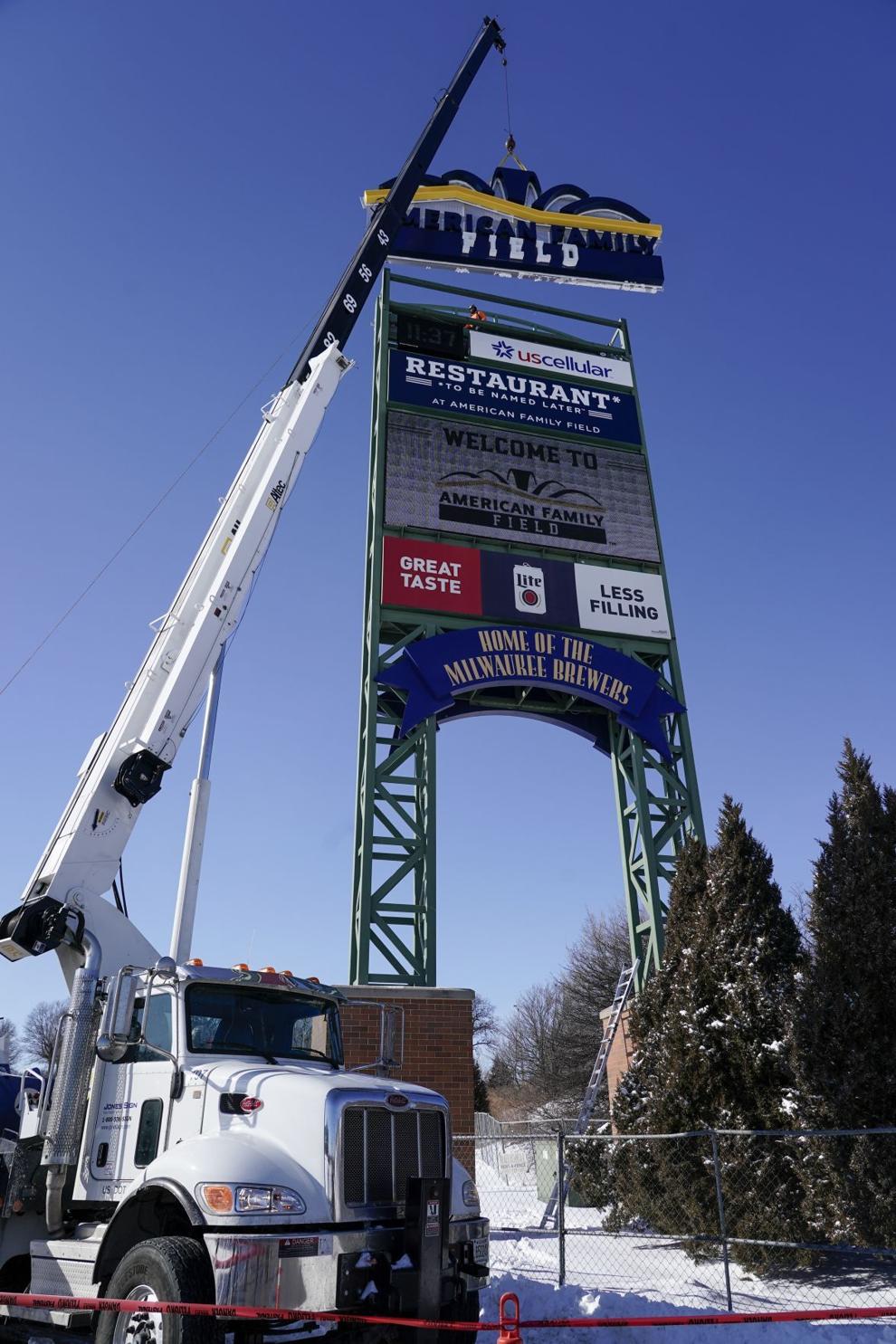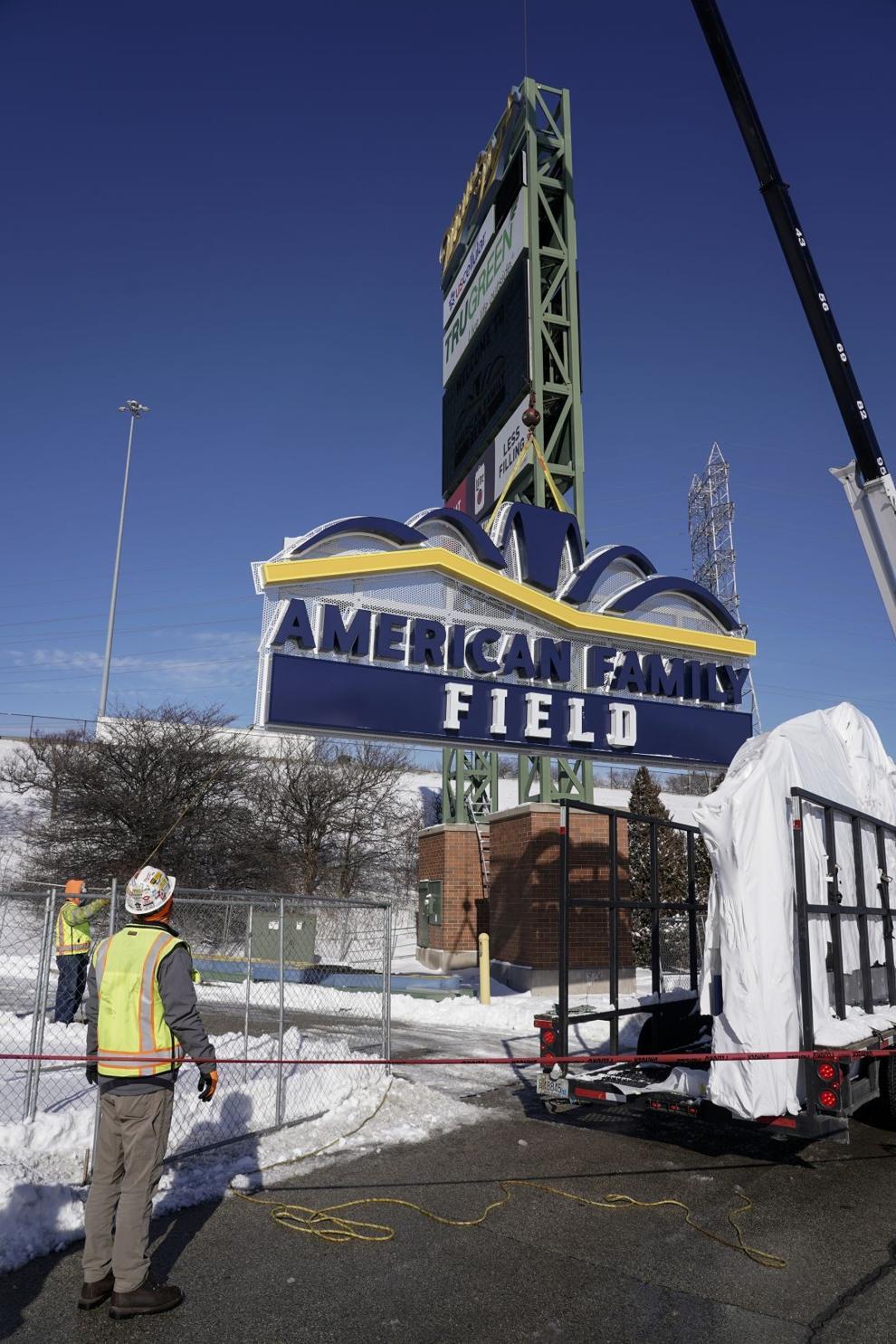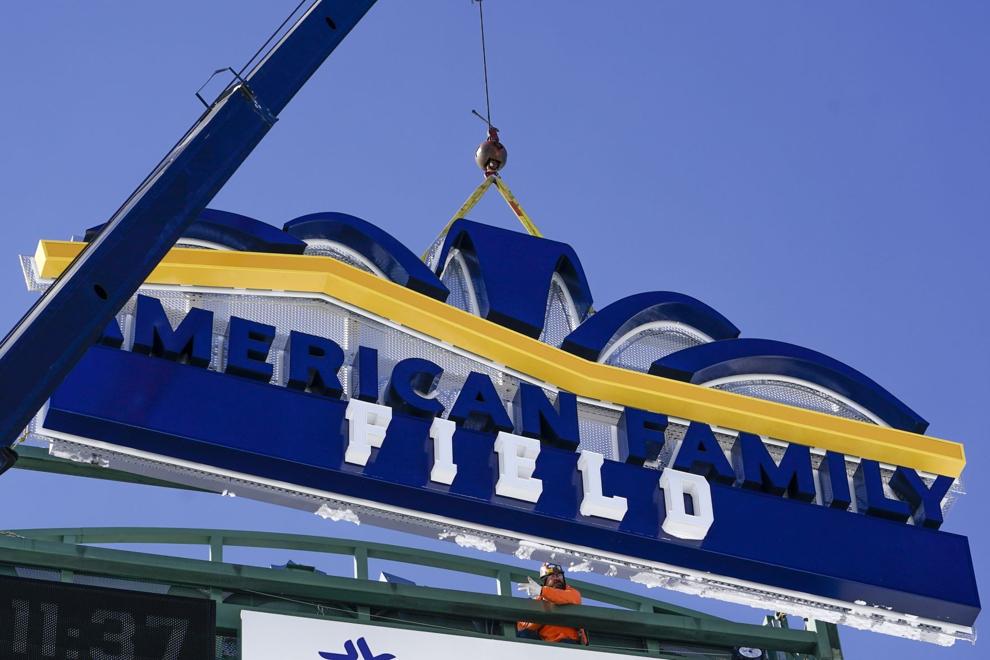 For those who say- "It will always be Miller Park to me."
Remember...Miller Park was a paid sponsorship name.
Lambeau Field is an unpaid name.
Camp Randall is an unpaid name.
The FieldHouse was an unpaid name.

I'm good with American Family Field#Brewers https://t.co/3Tx1ajaGcc

— Mike Heller (@HellerSports) January 27, 2021
I was wondering way their plan was with all the stuff, like every cup holder has a Miller park sticker, I think it would be extremely tacky to just place a sticker over top of it, im building a bar for my garage this summer I'd like about 6 of those

— Just Jeff (@Crew8235) January 27, 2021
It looks cool but I'm still calling it Miller Park

— Kyle Hoffenbecker (@KHoffenbecker) January 27, 2021
I had a visceral reaction to this.
I went to the first game at Miller Park (exhibition game not opening day). They played the Space Odyssey theme song to show how the roof opened/closed.

I've apparently hit the "change-is-hard" phase of life that requires me to share memories. https://t.co/n1PA1LnaH3

— Jennifer Griswold (@griswoldkmtv) January 27, 2021
I get it, but Miller Park is so much more fun to say.

Side note: eating at the Restaurant To Be Named Later has been added to my baseball bucket list. https://t.co/fPCOIDYvjl

— Tavi (@szn_baseball) January 27, 2021
Ahh nice to see the "it'll always be Miller Park to me" crowd is out in full force today... Fun

— Jake Schwall (@jake_schwall) January 27, 2021
I slept in a Walmart parking lot for Milwaukee warped tour near Miller Park and being able to see it in the morning was something I'll remember forever. https://t.co/y9FE8nD4kh

— Adrián C (@JackieLegs13) January 27, 2021
I like it. It doesn't top Miller Park, but I understand why the change was made & I'm on board with it. #RollWithTheNew

— Jeff Hinnendael (@J_Hinnendael) January 27, 2021