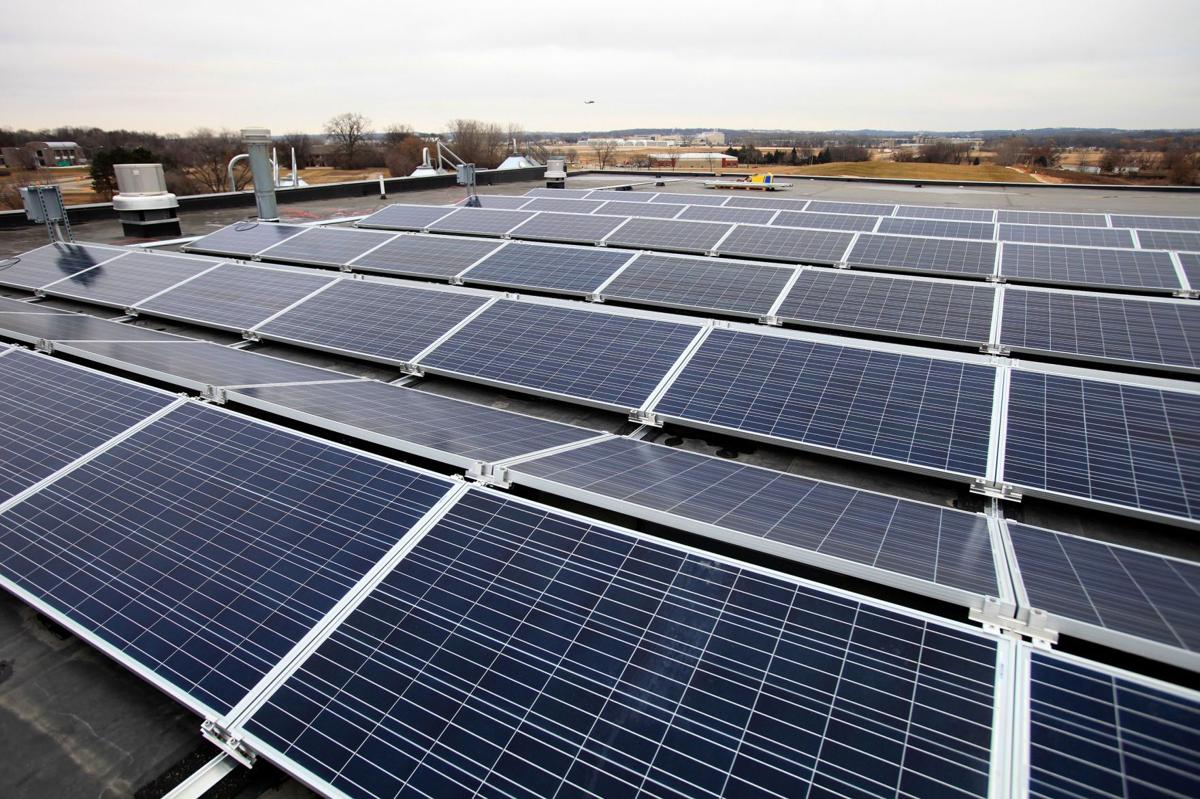 Alliant Energy plans to buy and construct six more solar farms for $515 million to meet its goal of 1,000 megawatts of solar power in Wisconsin by 2023, the company announced Wednesday.
The six projects would add 414 megawatts — enough to power about 100,000 typical homes for a year — to the company's grid, pending regulatory approval from the Public Service Commission.
With approval, Alliant would develop solar farms in Dodge, Grant, Green, Rock and Waushara counties and would purchase another plant — being developed by National Grid Renewables — in Dodge County.
Alliant requested approval last year to purchase six other projects under development by other companies totaling 675 megawatts in the state for about $900 million. That proposal is still awaiting the PSC's response.
All 12 projects are expected to come online by the end of 2023, president of Alliant Energy's Wisconsin company David de Leon said, surpassing the company's goal of owning and operating more than 1,000 megawatts of solar in Wisconsin.
"With this solar addition, we will be the largest solar operator in the state of Wisconsin," de Leon said. "I know it's a transition for us from an operation standpoint, but we will continue to provide safe, reliable and low-cost energy to our customers long term."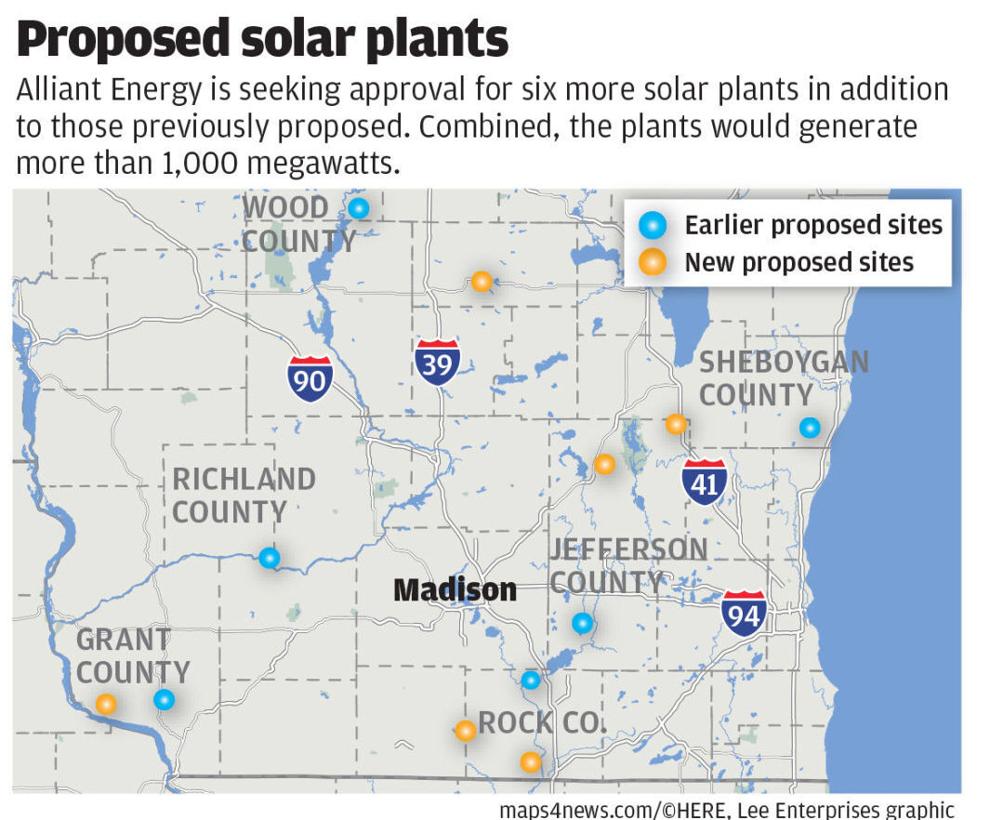 The solar investments come as Alliant Energy plans to shut down its two coal-powered plants in Wisconsin. The Edgewater 5 plant, in Sheboygan, will close by 2023, and Columbia Energy Center by 2025.
Alliant will also be eligible for tax credits of about 30% of the development cost of the projects, said Ben Lipari, director of resource development.
Alliant aims to reach net zero carbon emissions — meaning any emissions from energy production would be offset by carbon-reduction initiatives — by 2050.
It is also looking to cut carbon dioxide emissions by 50% by 2030 and eliminate coal generation by 2040.
The company has told regulators that it could save customers up to $6.5 billion over the next 35 years by pursuing environmental goals as well as other undisclosed actions.
MGE eyes wind farm
Madison Gas and Electric along with WEC Energy Group subsidiary Wisconsin Public Service announced Tuesday that it intends to buy a Grant County wind farm.
MGE would own a 9.1-megawatt portion of the 92-megawatt Red Barn Wind Farm in the towns of Wingville and Clifton, pending approval from the PSC.
The purchase is part of the company's goal of reducing carbon emissions by 65% by 2030 and net-zero carbon by 2050.
"We are doing everything we can today to lower carbon emissions as quickly and as cost-effectively as we can," said Jeff Keebler, CEO and chairman. "We have said since announcing our goals, if we can go further faster through partnerships with our customers and the evolution with technologies, we will."
If approved, the portion of the wind farm would become part of about 300 megawatts of new renewable energy provided by MGE since it announced its emissions goals in 2015.
MGE's portion is expected to go online by the end of next year, powering about 4,000 households.
Fave 5: Business reporter Shelley K. Mesch reflects on 2020 coverage