MINERAL POINT — Al Felly and flowers are synonymous.
His businesses offered corsages to nervous boys off to prom and jittery grooms about to take the plunge. There were bouquets for pretty brides and upset wives, colorful collections for birthdays, vases filled with daffodils for those in the hospital and sprays of white carnations, larkspur and asters following the death of a loved one.
Felly, a Madison native who died Jan. 17 at the age of 90 at his winter home in Green Valley, Arizona, opened his first floral shop in 1949 on West Washington Avenue and over the years grew the business into multiple locations.
Felly came up with the concept for 1-800-FLOWERS, invented a hydraulic underwater flower cutter and in 2005 was inducted into the Society of American Florists Hall of Fame.
When Felly, whose death was announced in the State Journal last week, sold the company in 1992, there were six stores and loads of credibility with his customers and peers in the industry.
"He was known nationally in the floral industry," said Jim Aldrich, who bought the company from Felly and now has four locations. "He was a real innovator and developed a lot of things in the industry and did seminars throughout the country. He was well known."
But not just for flowers.
On the Gulf of Mexico island of Amgergris Caye in Belize, Felly was known as "Papa Felly."
A fishing trip to the area in 1970 introduced Felly to the poor living conditions there and over the years, working with Madison businesses and service clubs, improvements began to be made. It started with shipments of surplus desks, typewriters, science equipment and sewing machines.
Breakable school supplies were protected with used tennis balls donated by John Powless and flashlights were donated by Rayovac. A mimeograph machine sent from Madison was used to start the island's first newspaper while rules, procedures and practices from schools in Wisconsin were used to help create the first community-sponsored high school in Belize.
Felly's leadership also helped establish a volunteer fire department, and medical and dental clinics on the island.
"An individual can do things," Felly told the Wisconsin State Journal in 1990. "We don't have to have government help. It might take time, but it can be done."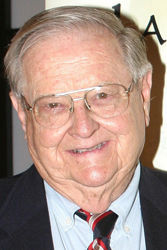 Felly was used to that approach.
His initial trip to Belize came at the same time he was trying to resurrect a dilapidated part of Mineral Point. The site, known as Shake Rag Alley, was located across Shake Rag Street from where Felly purchased a stone house in 1965.
The 2.5-acre property, with Federal Spring running though its center, was in ruins but was home to a collection of several historic structures built in the 1840s and before. They included a stagecoach house, two cottages and a log cabin built in 1830 that might be the oldest school building in Wisconsin.
The property is located just down the street from the much larger and state-owned Pendarvis historic site that was restored and preserved by Robert Neal and Edgar Hellum beginning in the 1930s.
Felly was able to look beyond the weeds, garbage and crumbling buildings of Shake Rag Alley and set out to restore the property for an artist's colony in the former Cornish settlement.
"At that time, he was kind of a newcomer," said Roland Sardeson, who had a pottery studio at Shake Rag for about 10 years beginning in 1974.
"He did so much for that corner of town. He was one of those people with enough foresight to say, 'I see something there that nobody else sees.' And now, it's quite nice. He deserves a lot of accolades for the things he did."
Felly sold the property in 1990 before it was purchased in 2004 by local artists who formed the Shake Rag Alley Center for the Arts. The non-profit hosts children's programs, has an outdoor theater and hosts classes and workshops in buildings that were restored, reconstructed and newly built by Felly.
The organization recently re-purposed an old 3,200-square-foot Quonset hut on the ridge overlooking Shake Rag Alley into the Lind Pavilion for more classroom and events space.
"He set the tone for us," said Megan Kulick, Shake Rag's executive director. "It's an economic engine for Mineral Point. People aren't just coming to take a class at Shake Rag Alley. It's part of the larger experience. They're coming to Mineral Point and staying in people's lodging facilities and they're eating in town and they're shopping."
Mike Christensen, president of the board of directors for the arts center, spent five summers tending to the Shake Rag Alley grounds beginning in 2005. Felly, who continued to live across the street, was always available for advice, stories and a source for garden tools.
"In Mineral Point, we pride ourselves in our historical preservation, and I think Mr. Felly deserves to be remembered and honored among the likes of Bob and Edgar of Pendarvis," Christensen wrote recently in a letter to the editor of the Dodgeville Chronicle. "Everything that Shake Rag is today would not have happened without Al Felly."
Felly grew up in a second-floor apartment over the restaurant his father owned on Atwood Avenue in Madison. He graduated from East High School and at 17 enlisted in the U.S. Army Air Corps, where he served as a flight engineer on a B29 Superfortress. When he returned from World War II, he took a job at a floral shop to pay off the bill he had accumulated during the war sending flowers to his mother and girlfriend. After graduating from UW-Madison, Felly opened his first flower shop.
But Mineral Point provided another chapter in Felly's life.
When I visited the city last week, the community was beginning to empty out with carpools and buses loaded with fans headed to Ashwaubenon to watch the Pointers girls basketball game make more history at the WIAA state girls basketball tournament.
Mike Mitchell, whose late parents were good friends with Felly and his wife, Eadie, said the couple, who had sold their house about three years ago, visited Mineral Point last summer. The visit was emotional for Al, who could always be found on his front porch greeting tourists or in his workshop making hand-carved wooden Santa figurines and wooden ornaments. In 2010, Felly began writing children's books.
"He had tears in his eyes. He came to see his great grandchild and he said, 'This will be my last time home,' " said Mitchell, whose grandfather started the hardware store here in 1910. "Al loved it down there. It wasn't Madison. He loved Madison, but he loved it down here because it was slow-paced."
A memorial service for Felly will be held from 4 to 8 p.m. March 24 at Blackhawk Country Club in Madison. The family will greet guests from 4 to 6 p.m. with a celebration of life program at 6 p.m. for those who wish to share stories about Felly. Mitchell and his brother, Todd, who worked for Felly for a time, will sing at the service.
"I was so happy that he fell in love with Mineral Point and took care of that alley down there," said Mike Mitchell, whose mother grew up there. "He's been very good to Mineral Point."