There's more space for sweatshirts touting Madison, the Green Bay Packers and Wisconsin Badgers.
Shelves at Madison Xchange hold coffee cups adorned with whitetail deer, there are racks of electronics accessories and magnets in the shape of Wisconsin.
Cheese is a big deal, with two coolers in the 2,500 square-foot store dedicated to curds from Bucky Badger, goat cheese from Nordic Creamery in Westby and garlic cheddar from Jim's Cheese Pantry in Waterloo.
Next door, at the 600-square-foot Metcalfe's Local To Go, coolers are filled with fresh salads, wire bins are stocked with apples and bananas, and the shelves include an array of locally produced food items like Potter's Crackers, chocolate's from Infusion and Gail Ambrosius and hand-cut gourmet potato chips from Slide.
Shopping and dining at the Dane County Regional Airport has received a $3 million upgrade over the past six months and if passenger counts continue to rise, more improvements could be coming.
Officials held a series of ribbon cuttings last week to show off the latest improvements to the airport where passenger traffic was expected to rise by double digits in 2016 compared to 2015.
The projects, all located beyond the TSA checkpoint, include a more than $1 million revamp, expansion and renaming of what is now Madison Xchange, a revamp of the smaller Madison Xpress store, moving and doubling the size of Metcalfe's and improvements to dining. Those restaurant projects included an upgrade to Ancora Artisan Coffee & Tea and the addition of Mad Town Gastro Pub and Vinoteca Wine & Tapas Bar.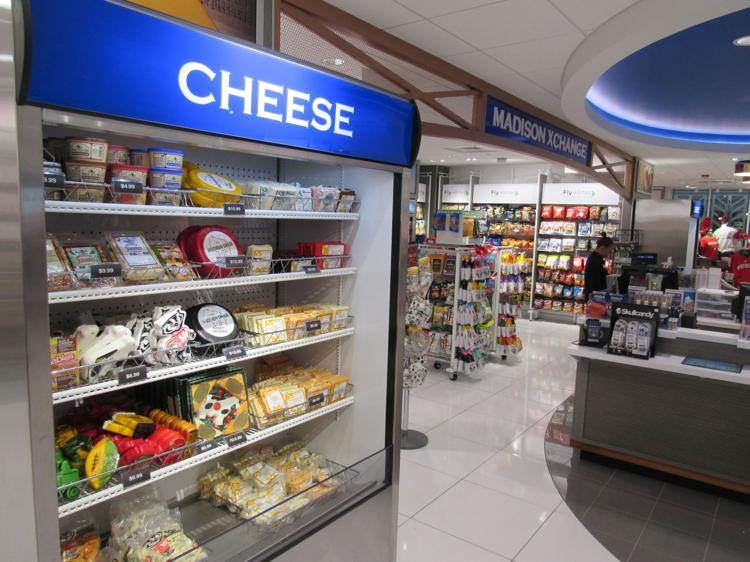 "We think this is among the finest in the nation, especially for this size of airport," said Bradley Livingston, the airport's director since 2003 and deputy director from 1986 to 1996. "The market is growing. It was a very small offering (13 years ago) with a very finite product line. It's really changed and you really can't compare it."
Livingston said there were about 1.8 million arrivals and departures in 2016, a 10 percent increase over 2015 and the airport has the highest growth rate in the state and one of the highest in the country for an airport its size. In October, the airport marked its best single month in history as 91,151 passengers departed, a 13 percent improvement over October 2015. If growth continues at its current pace, Livingston believes more improvements could come in the next two to five years near gates 1 and 2 on the north end of the terminal.
SSP America was awarded a 10-year lease for food and beverage operations in May and partners with local companies to provide restaurant, cafe and bar service at the airport. Gross sales, according to Livingston are "conservatively" estimated to be $48 million over the term of the contract and generate $8 million for the county.
A 10-year contract with Atlanta-based Paradies Lagardere for the operation of the Madison Xpress and Madison Xchange shops is expected to generate $33 million in gross revenues and return $4.6 million to the county.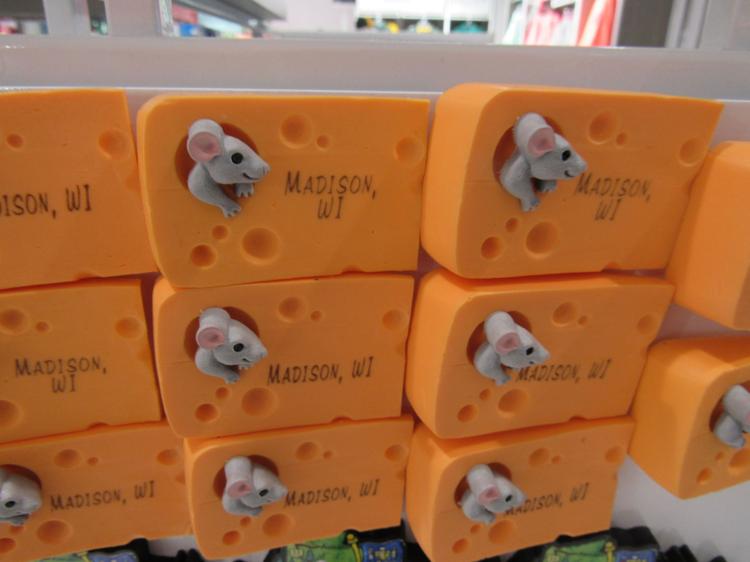 "Madison has changed significantly between Epic (Systems Corp.) and all the companies you have here and the state Capitol and we want to make sure the store reflects everything that makes Madison great," said Gregg Paradies, president and CEO of Paradies Lagardere, which has 850 stores and restaurants in 98 North American airports. "We love more traffic because that helps us do more traffic as well."
The Madison Xchange store sells magazines, beverages, snacks and sundries. Julie Brown, the store's general manager, said the new layout includes more prominent locations for Badgers and Packers gear but still provides day-to-day travel items like magazines, candy and other items.
Most of the electronic accessories are aimed at Epic workers who account for a staggering 15 to 20 percent of the airport's traffic.
Making sure the store is adequately stocked with local products is also key, Brown said.
"There's a lot of (local) things out there but you only have limited space on where you can go with it," Brown said. "So you try it, and maybe it's not the right thing so you get rid of that and get something new. It's kind of trial and error and keeping it fresh for the consumer, too."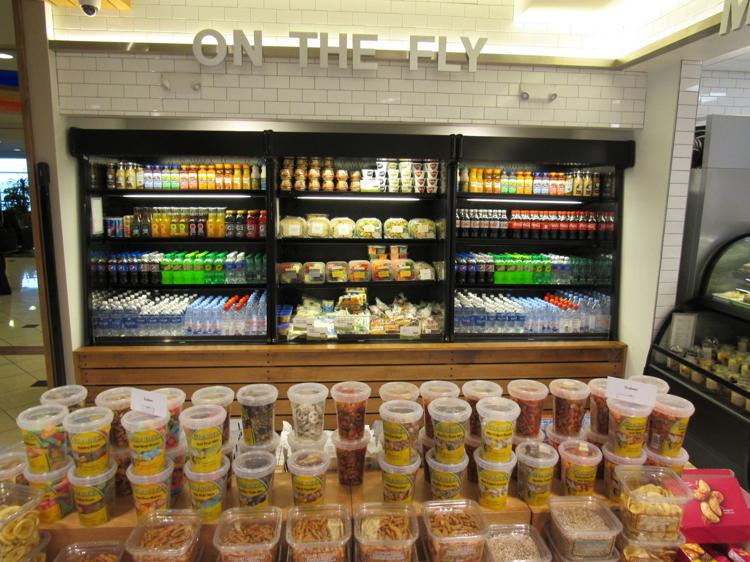 Metcalfe's, which traces its roots to 1917, has two grocery stores in Madison and another in Wauwatosa and partnered with SSP in 2013 to open a 300-square-foot store at the airport.
You have free articles remaining.
Register for more free articles
Stay logged in to skip the surveys
The larger space goes beyond grab-and-go items that were a staple at the smaller location. The new spot offers fresh-baked goods, sandwiches, more choices of food, including 35 products from Wisconsin vendors, and gift items. The store even sells 12-packs, at $26.99, and six-packs ($19) of Spotted Cow, a beer from New Glarus Brewing sold only in Wisconsin.
Kevin Metcalfe, who co-owns the Metcalfe's company with his brother, Tim, said the arrangement with SSP has exceeded his company's expectations and offers room to grow with more natural and organic items.
"It allows us to provide the local vendors who otherwise wouldn't have the opportunity to come into a shop like this," Metcalfe said.
"There are things that we feel that fit the character of the airport store as well as the customers that are coming in here that want to take something back, maybe take a little bit of Wisconsin, take a little bit of Madison with them."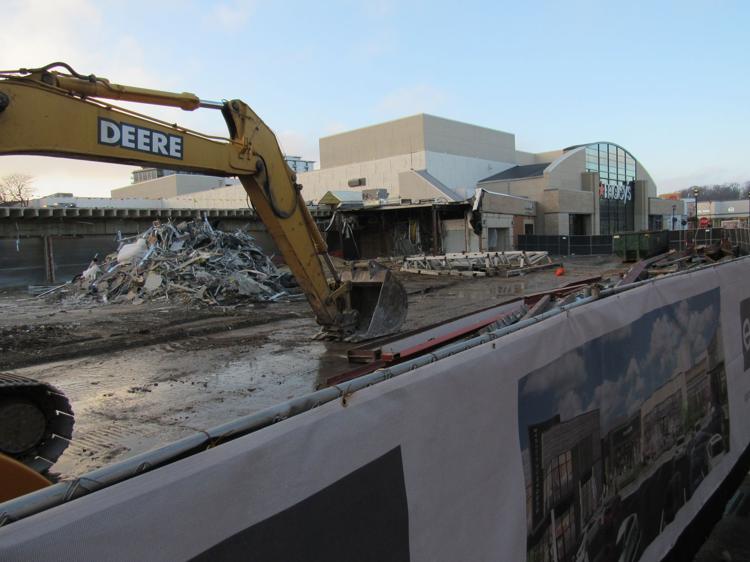 Hilldale work begins
The next phase of the redevelopment of the Hilldale Shopping Center is underway.
The project began Jan. 5 and will create more open space and a streetscape shopping experience on the south side of the 675,000-square-foot shopping center between Macy's and Sundance Cinemas. Officials with WS Development, owners of the mall, say the redesign will introduce new businesses to the shopping center that opened in 1962 and has received extensive upgrades over the last 10 years.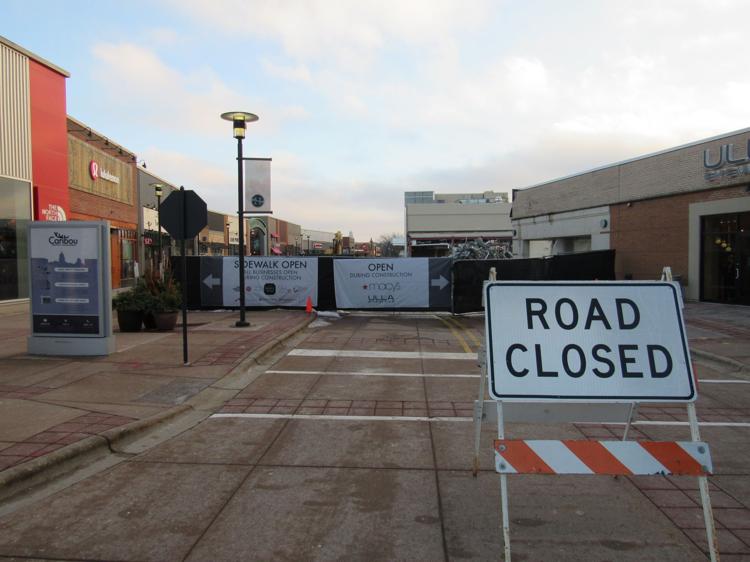 In June 2015, WS completed a $15 million redevelopment of the shopping center's north side that eliminated the indoor mall between Macy's and Metcalfe's and added an outdoor corridor and several new businesses.
New businesses for the south side redevelopment have not yet been announced but University Book Store will shift to a central location directly in front of the green space.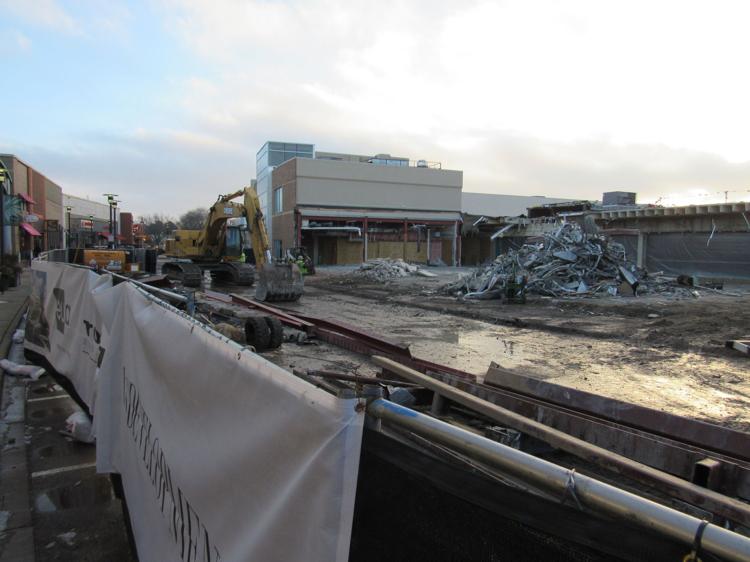 "We joined Hilldale over 30 years ago, and there is still no better location to serve the Madison community," said Patrick McGowen, the bookstore's president. "The University Book Store's long history at Hilldale looks even brighter as we see the changes from the redevelopment coming."
Upgrade planned for
Odana Road McDonald's
The upgrades to national chains around West Towne Mall will continue this summer.
The Starbucks on Gammon Place was remodeled last summer and a drive-thru added while Culver's last year opened a restaurant at 7206 Mineral Point Road.
Now, the McDonald's at 6910 Odana Road, will take its turn.
Carrie Bennett-Barndt, who owns the restaurant and other five other McDonald's franchises in Madison, Middleton and Waunakee, has announced plans to raze the Odana Road building and construct a new restaurant on the same site.
Anne Christensen, a spokeswoman at the McDonald's regional office in Bloomington, Minnesota, said the work is expected to be completed by this fall. The Madison Plan Commission is scheduled to review the project on Monday.