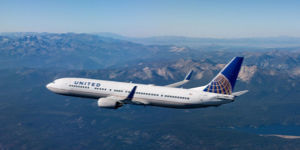 Vincent Borkowski, a fourth-year medical student, and his new wife, a nurse, canceled their May 25 United Airlines flight to Europe for their honeymoon so that both could be healthy and available on the front lines of the COVID-19 pandemic.
Kim Olson backed out of her April 17 Sun Country Airlines flight from Madison to Fort Myers, Florida, in early April — in line with Gov. Tony Evers' March 24 "safer at home" order, but before the airline itself canceled the flight.
Borkowski and Olson both thought they had pretty good cause for a refund. The airlines didn't, instead offering travel vouchers that expire this year or next and whose use hinges on the unknown progression of the new virus and whatever travel restrictions it could bring.
Airlines pummeled by coronavirus-related stay-at-home orders, but also in line for billions in taxpayer-funded bailouts, are holding on to whatever revenue they can and sticking closely to policies that deny refunds if passengers seek to bail on a flight first.
In Olson's case, "it's important to understand that Sun Country did not cancel this flight ... for public health," Sun Country spokeswoman Kirsten Wenker said. "The flight was eventually canceled given low demand, meaning there weren't enough passengers remaining to make operating the flight viable. We would not have canceled the flight had guests, like the one you are speaking with, not canceled themselves."
Wenker pointed out that the policy isn't Sun Country's but the U.S. Department of Transportation's. It requires refunds if the airline cancels a flight or significantly changes its scheduled times.
Still, the department had to remind airlines of this in an April 3 enforcement notice after "receiving an increasing number of complaints and inquiries from ticketed passengers, including many with non-refundable tickets, who describe having been denied refunds for flights that were canceled or significantly delayed."
DOT spokeswoman Caitlin Harvey also said that while airlines are not required to issue refunds for flights canceled by passengers, they "are free to do so."
Middleton resident Patrick Meyer's circumstances were similar to Olson's. He was set to travel with Sun Country round-trip from Madison to Orlando, Florida, for a reunion with four college friends in late April.
"In mid-March, it became obvious that the COVID-19 pandemic was a real danger, and travel was discouraged," he said. "I am 71 years old, which adds to the risk."
He canceled the flight on March 24 and was issued a voucher for use by August 2021. On March 30, Sun Country canceled all remaining Madison flights until at least mid-June, Wenker said.
Borkowski and his wife were to fly out of Madison's Dane County Regional Airport to Chicago, where they would get a flight to London. They were to return June 4. But he said he starts as an intern physician with UW Health on June 15 and didn't want to risk having to be in quarantine and unavailable to patients for two or more weeks upon his return. His wife is a public health nurse for Jefferson County, he said, and "was told her vacation time was no longer approved due to the strain on the county and number of new cases. So we had two reasons to cancel."
United doesn't provide information on its website on the status of flights happening more than five days out, and the airline did not respond to repeated requests for comment.
Travel agents say people who bought plane tickets before the outbreak and are now worried about traveling during it are smart to wait until the last minute before canceling.
"What we are telling clients is let's not cancel this quite yet and see if the airline cancels it," said Renee Meichtry, general manager with travel agency Capitol Travel Service in Madison.
When the airlines make that call is hard to know, though. Some international flights are being canceled weeks or a month in advance, she said, but the timeline is less clear for domestic flights.
For airlines that don't end up canceling, policies differ on how late passengers can pull out and still get vouchers to use later.
Ed Mani, president of Madison's Burkhalter Travel, said his agency advises clients to cancel two days before their flights. Meichtry said travelers can be relatively confident that if they cancel at least two hours before check-in, they won't lose out on a voucher, she said.
People who cancel directly with the airlines also should account for time they'll wait on hold before getting through to someone, Mani said, but travel agents can more quickly cancel on clients' behalf.
The $2.2 trillion coronavirus federal relief package signed into law March 27 provides $25 billion in grants and loans to passenger airlines in return for warrants that can be converted into small ownership stakes in the companies.
Four other airlines in addition to Sun Country fly out of Dane County Regional Airport: Delta, United, American and Frontier. Delta was the only other airline to respond to request for comment on its policy toward cancellations related to the pandemic.
Spokeswoman Liz Savadelis said that in keeping with "our longstanding policy," the airline provides refunds when it cancels flights or makes significant flight schedule changes.
"That said, we're always happy to work with customers on a case-by-case basis to figure out the best way to address their concerns," she said.
Borkowski said that he spent hours on the phone with United seeking a refund, and in one of his conversations, an airline representative told him the airline wanted to see if Congress would provide a bailout, "and suggested I should contact my reps to secure them that funding."
"I found it disingenuous that they would suggest this," he said.
Concerned about COVID-19?
Sign up now to get the most recent coronavirus headlines and other important local and national news sent to your email inbox daily.