Eric Peterson is familiar with success.
The Janesville native has three degrees from Duke University and spent nearly 20 years as a biomedical engineer doing research and development, managing clinical trials on medical devices and training doctors and other medical staff on how to use the products primarily designed for cardiology and neurology patients.
His latest venture, while not as technically challenging, proved to be a lesson in perseverance, but one that has also paid off.
Peterson's $1.2 million Union Corners Brewery opened Friday with porters, ales and even dishes of homemade ice cream, some made with blueberries and goat cheese and another that tastes like bananas foster.
The 5,000-square-foot business, located in Gorman & Company's mixed-use development at East Washington Avenue and Milwaukee Street, has finally opened its doors after years of planning, delays and construction. It includes shining fermentation tanks, a brewhouse that can make up to four barrels at a time, 24 stainless-steel tap handles, a full kitchen and a tasting room and restaurant that can seat 113 guests. Tables and chairs for the outdoor patio are scheduled to arrive soon.
"Some things we definitely planned for, but there were a few kinks," said Peterson, whose business model includes beer style suggestions from his customers.
"We're not claiming to make something new that no one else has tried. We're going on the premise that it's all been done before. What does a local community want and what do they really like?"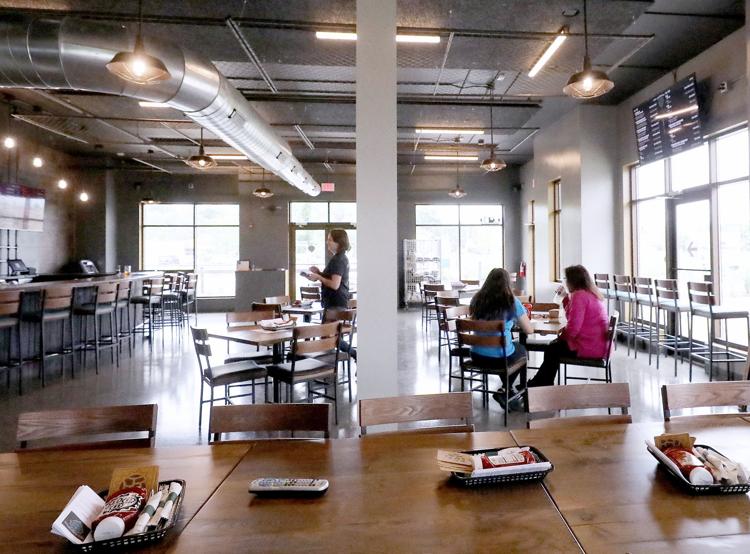 But Peterson's concept took years to finally become reality.
He came up with the idea for his brewpub about 13 years ago and began serious planning in 2016 after meeting John Puchalski, who is now his brewmaster, but delays followed. Peterson, 45, had two spinal surgeries that set him back a year and then there were construction problems. He signed a lease in April 2018 for his 5,000-square-foot space but the build-out, which was supposed be done a few months later, didn't commence until October.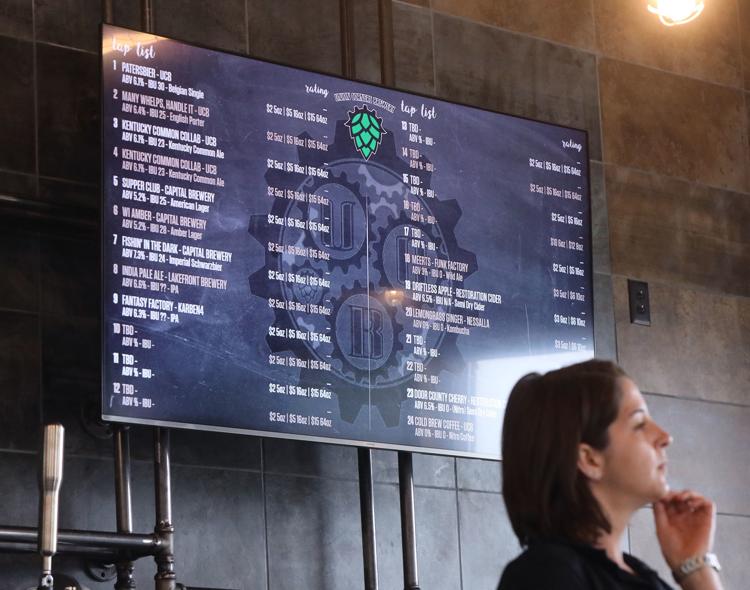 A growing scene
You have free articles remaining.
But the end result is the first commercial entity, besides the UW Health Clinic, in the Union Corners development. Gorman is advertising that the project will have 30,000 square feet of commercial space and 240 apartments. Two more buildings and a parking garage are also planned. Union Corners Brewery could help draw other business to the development and is another sleek addition to the growing East Side beer scene.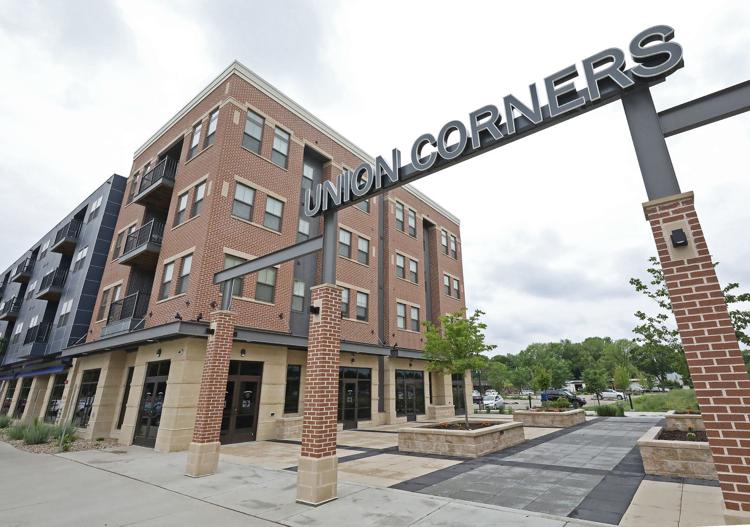 The Malt House is just across the street, Dexter's Pub and Trixie's Liquor are just a few blocks away, while nearby Atwood Avenue is home to One Barrel Brewing Co., Next Door Brewing Co. and craft beer bar BarleyPop Tab & Shop. Down East Washington Avenue, O'so Brewing and Parched Eagle both have tap rooms, while Giant Jones Brewing, 931 E. Main St., and Working Draft Beer Co., 1129 E. Wilson St., are both brewing up beers across a wide spectrum of styles and tastes.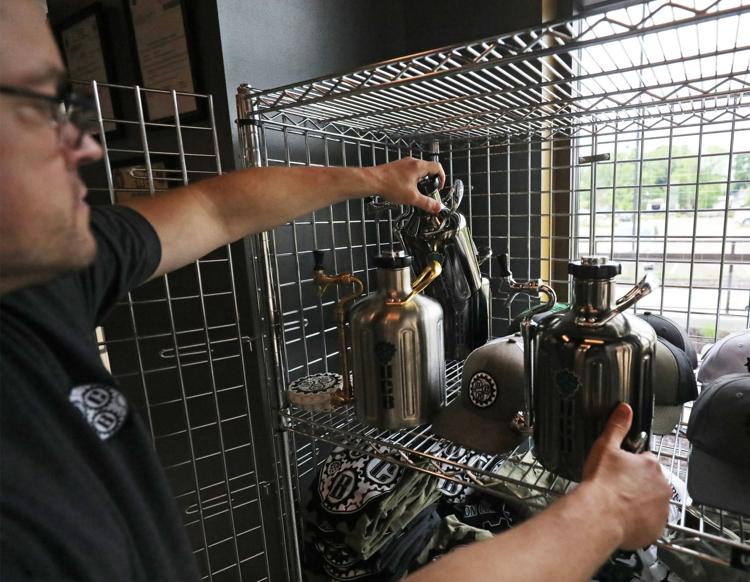 Union Corners Brewery, which also sells pressurized growlers that can keep beer fresh for about three weeks, makes beer in small batches and has 14 fermentation tanks that each hold two barrels of beer. That means Puchalski, who began brewing after graduating from UW-Whitewater with a major in psychology and a minor in Chinese, will be busy brewing a wide range of beers to help fill the brewpub's tap lines, which also include offerings from Capital Brewery in Middleton, Lakefront Brewery in Milwaukee and Karben4 in Madison, among others. There's also cold-brew coffee made with beans from JBC Coffee Roasters and offerings from Restoration Cider in Madison.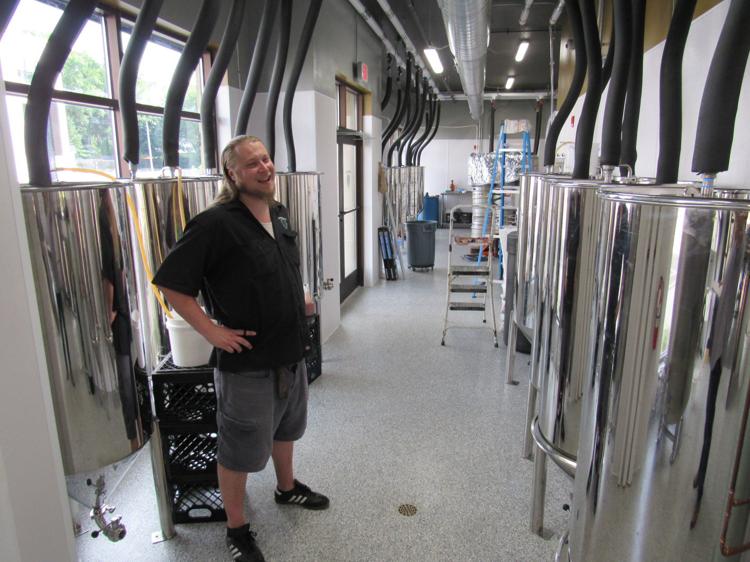 Customer requests
Puchalski, who favors the heavy use of hops, made his first batch about a week ago. He's also excited about making beer suggested by customers, who can fill out a form while having a beer at the bar.
"It basically walks you through the ingredient selection of a beer," Puchalski said. "It's done mostly in laymen's terms so people can really try their best to enunciate what they really want."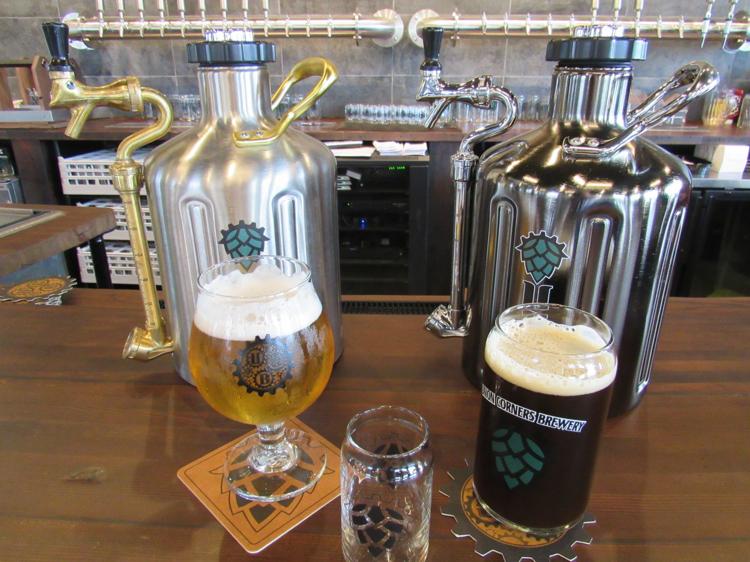 But those suggestions may not be limited to Madison. Peterson's business plan calls for other locations that will help fill the craft beer void in smaller communities where real estate is less expensive and which will help increase the number of beers he can offer. He's already thinking about a second and third location, but won't say yet when and where they could materialize.
"It's all about demand, but there are a lot of cities throughout Wisconsin that are clambering for a decent brewpub with a nice food menu," Peterson said.
"With our concept, our flexibility and capabilities go up exponentially as we open up additional locations because we can crowdsource the expertise for different beer styles depending what the local communities want."
"We're not claiming to make something new that no one else has tried. We're going on the premise that it's all been done before." Eric Peterson, owner of Union Corners Brewery
"We're not claiming to make something new that no one else has tried. We're going on the premise that it's all been done before."

Eric Peterson, owner of Union Corners Brewery
The business news you need
With a weekly newsletter looking back at local history.