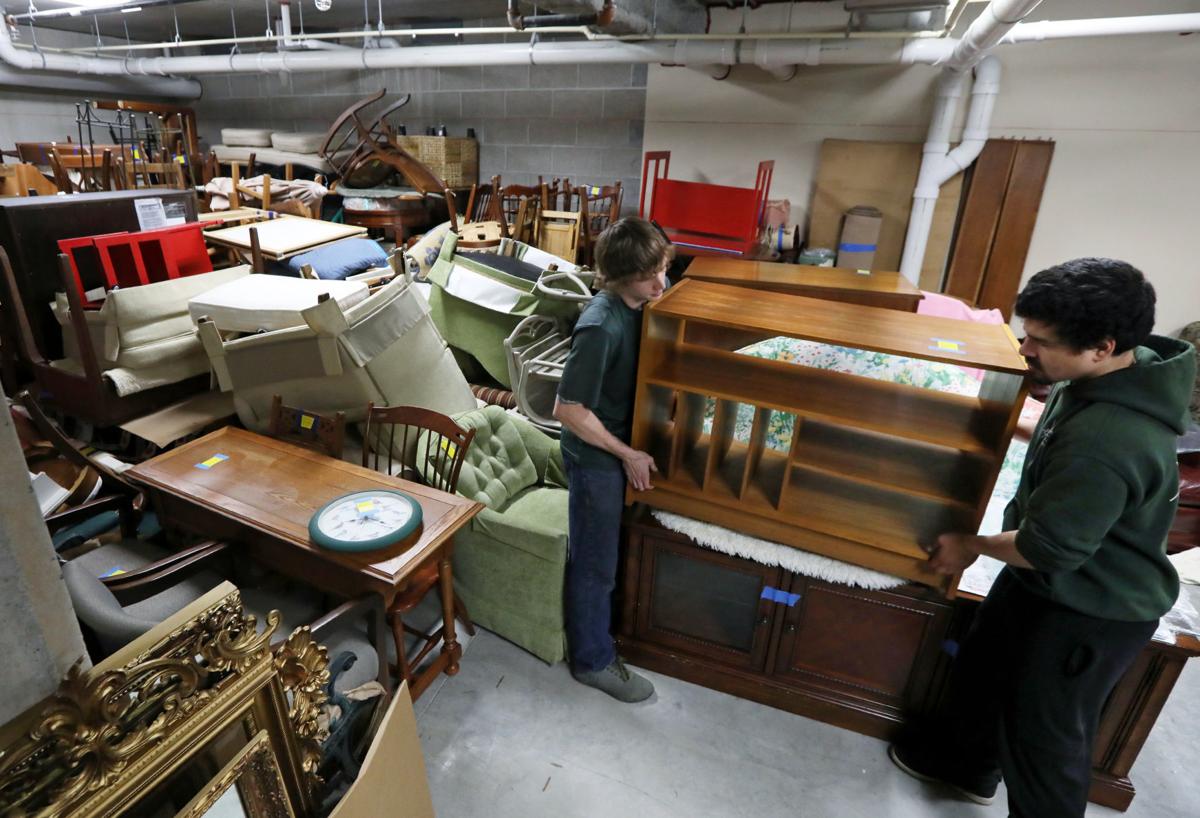 Moving day is an annual event, not only for college students but for scores of volunteers at Attic Angel Association.
But instead of loading up trucks in mid-August like UW-Madison students, the organization rallies in late May to stage its Attic Sale, one of the largest non-profit resale events in the state.
Moving day this year came Wednesday as the basement of the association's headquarters at Old Sauk and Junction roads was cleared of lamps, linens, golf clubs, cookbooks, silver, China sets and thousands of other items for a trip to Keva Sports Center in Middleton. That's where this year's sale is set for Friday and Saturday, and is expected to raise around $100,000 for programs in Dane County that provide mental health services to youths.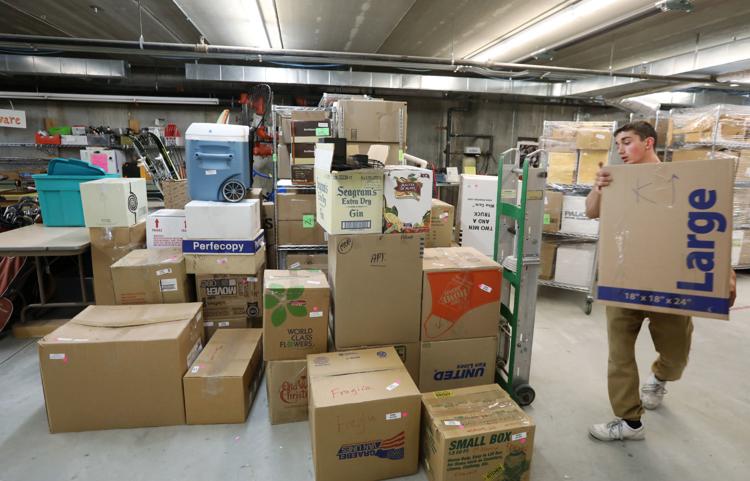 What began decades ago as a relatively small sale in the home of an Attic Angel member is now a year-round undertaking that includes repairing, polishing and cleaning items, hiring a moving company and shepherding more than 300 volunteers into action.
"This is just a little tiny corner of it," said Lynn Hodges, a 25-year volunteer, as she looked over racks of tablecloths sorted by shape. "Within two weeks we'll have donations coming in again."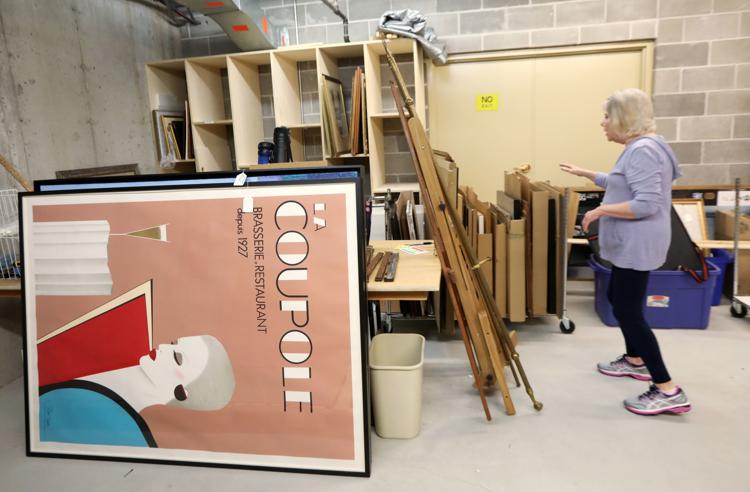 And that's the remarkable thing about the sale. Little is held over for next year's sale. What's left after the end of the sale is donated to other nonprofits such as Middleton Outreach Ministries, Agrace Hospice, Open Doors for Refugees and The Road Home, which come in and select what they like. What's left goes to the St. Vincent De Paul Society.
Then the basement begins to fill again with more donated items that will be sold at next year's sale.
"It's a lot of dedication and a lot of hard-working angels," said Sue Hird, one of four members of a steering committee that organizes the sale. "We have organized packs that come in twice a month where a group of anywhere from 10 to 15 ladies show up and everybody has their own area. There's sporting goods, there's home essentials, linens, books, toys. When the items are donated, they're just left up in the front, so we have to sort."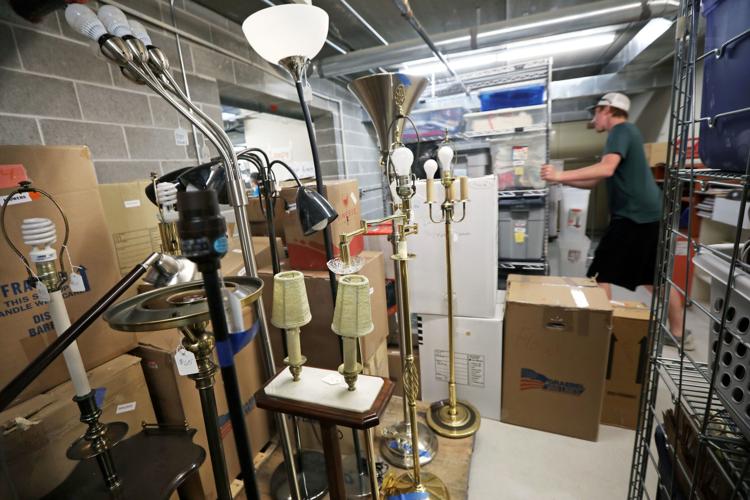 You have free articles remaining.
The end result of that work will be on display from 8 a.m. to 11 a.m. Friday, with $10 tickets on sale beginning at 7 a.m., when shoppers will get a first crack at some of the best items in the sale. After that, admission is free from 11 a.m. to 4 p.m. Friday and 9 a.m. to 1 p.m. on Saturday. Prices will be reduced for Saturday's sale, with a bag sale set from noon to 1 p.m. in which grocery bags can be filled with as many items as possible for just $5. It's not uncommon for customers to walk out with hundreds of dollars of China sets (something that doesn't typically sell well) by filling four bags for $20.
Much of the merchandise comes from the homes of Attic Angel Association members and their families, residents throughout Dane County and area retail stores that donate new items.
Customers come from throughout the Upper Midwest, including from northern Wisconsin and Milwaukee. Many of the early customers on Friday can include antique dealers and collectors.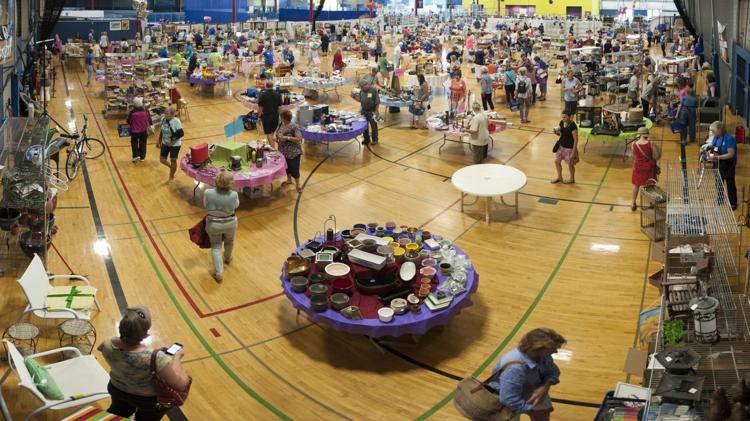 "We're lucky that (the sale has) really weathered well. It just keeps going," said Nancy Latta, marketing chair for this year's sale. "Resale events are more popular than ever. It's a great opportunity to reinvent yourself, your space and your life."
While the sale includes a wide range of items — including furniture, which is stored in a separate garage throughout the year — clothing and holiday merchandise is saved for other Attic Angel sales. The association's Classic Clothing Sale is Sept. 27 and 28, with the Holidays Galore & More set for Nov. 1 and 2.
The Attic Angel story began in 1889 when a local family couldn't provide for their newborn twins' basic clothing needs. Two sisters, Mary and Elva Bryant, heard about the family's situation and decided to enlist some friends to sew items for them. The Bryant sisters realized there were other needy children and families in the community, so the two started adopting families for whom to sew.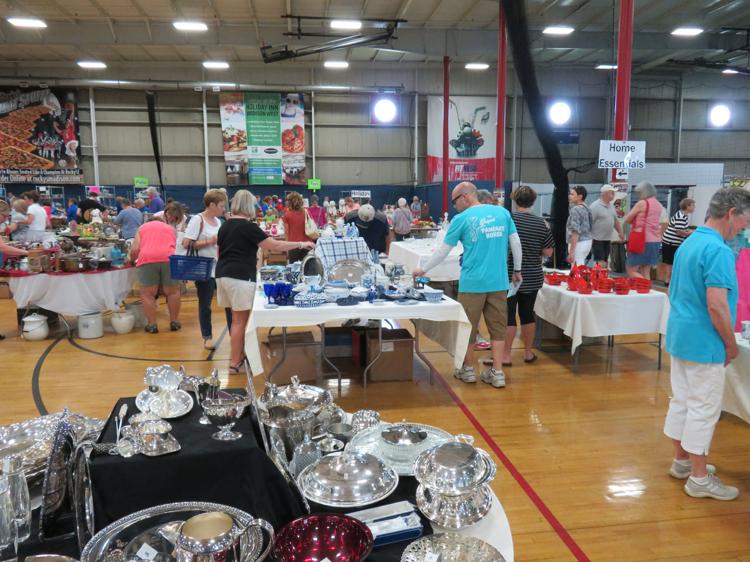 The group went on to start Madison's first clinic for babies, create a visiting nurses program and build nursing facilities. Over the years, the group organized cookbooks, fashion shows, charity balls and a home and garden tour that inspired the current Attic Sale.
The spring sale was originally called the Treasure Sale and took place in 1961 in the home of an Attic Angel volunteer. But as the sale grew, it quickly moved to larger venues, including Edgewood High School, High Point Church and, in 2016, to Keva, 8312 Forsythia St.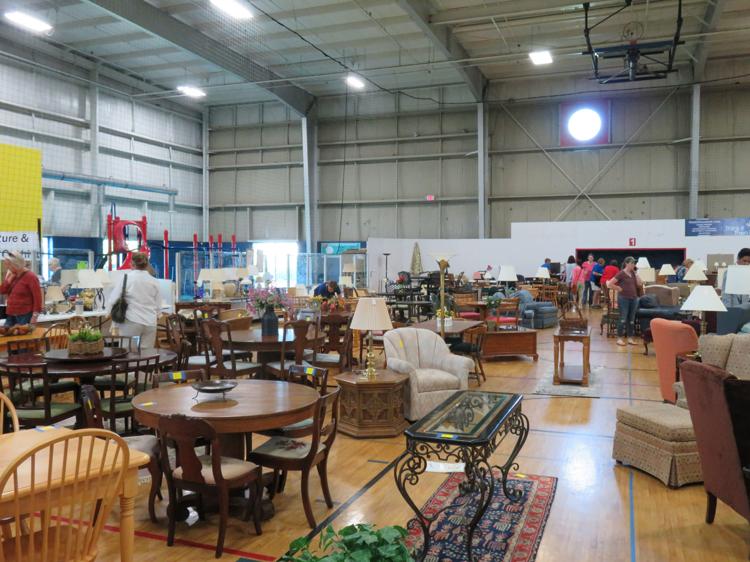 Since 1983, Attic Angel Association has gifted $7.1 million in grants and gifts to over 150 nonprofit organizations that serve children and older adults in Dane County.
"It's grown to be a huge community event," Latta said. "We're very proud of the history. It's kind of a win-win for everybody."