When Green County Cheese Days rolls around in September, the festival will have a little extra kick, more history and a very popular cheese.
For the first time in nearly 30 years, a cheese made in the U.S. has won the World Championship Cheese Contest. And it was made in the city that celebrates cheese like no other.
A smear ripened hard cheese produced in Monroe by Fitchburg-based Emmi Roth USA was named best in show Wednesday out of a record 2,955 entries from around the globe. A crowd of more than 500 people erupted in cheers as the announcement was made.
"This is very humbling," Tim Omer, president of Swiss-owned Emmi Roth USA, told the excited cheese- and wine-fueled crowd. "Our cheesemakers in Monroe, our cheesemakers in Platteville and our cheesemakers in Shullsburg, they are killing it every day."
First runner-up in the biennial contest was a smear ripened semi-soft cheese made by Johannes Schefer of Switzerland, while an aged Gouda from Friesland Campina Export in the Netherlands was second runner up.
Cheesemakers from Switzerland have won four of the last five world championships, including in 2014 when an Emmentaler, a rinded Swiss-style cheese, took the top prize. Other winners over the years have come from the Netherlands, Denmark, Austria and Australia.
An American cheesemaker hasn't taken top honors at the contest since 1988, when Dale Olson of Grantsburg's Burnett Dairy Cooperative in northwestern Wisconsin won for a string cheese.
"1988's a long time ago," said John Umhoefer, executive director of the Wisconsin Cheese Makers Association, which runs the contest. "I think the World Champion is really a opportunity to have product sales improve. I don't think it will be subtle for them."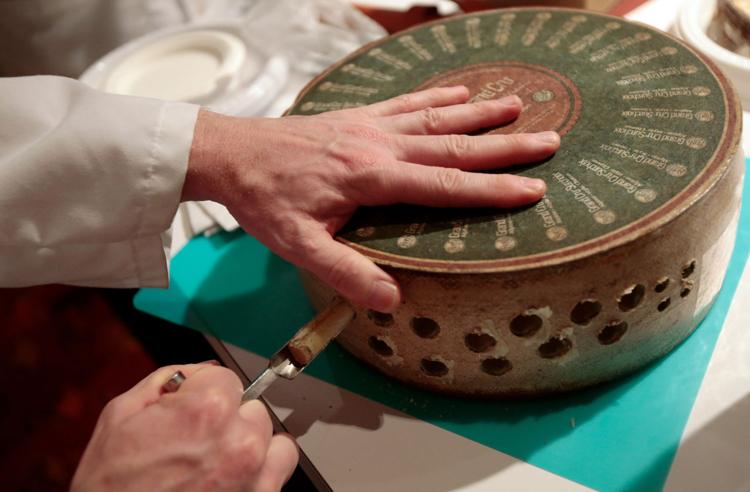 The cheese scored a 99.8 to win its category and finished ahead of Roth's Private Reserve that placed second. Emmi Roth USA, a subsidiary of Switzerland based Emmi Group, is a leading producer of specialty cheeses and in 2014 won best of class for a buttermilk blue cheese and a Granqueso.
The Grand Cru Surchoix is an Alpine-styled cheese cured for more than nine months, which creates complex flavors with caramel and mushroom undertones.
"The flavors, they're really big flavors but they're balanced," said Russell Smith, a judge from Australia. "The texture is just perfect. Following up with a really nice texture is just as important as the flavor."
The U.S. placed three other cheeses in the Sweet 16 finals, including a hard cheese from Uplands Cheese in Dodgeville. The company's Extra Aged Pleasant Ridge Reserve, a cheese that won its category with a score of 99.3, is made only between May and October when cows are on pasture. The 10-pound wheel entered in the contest was made in October 2014.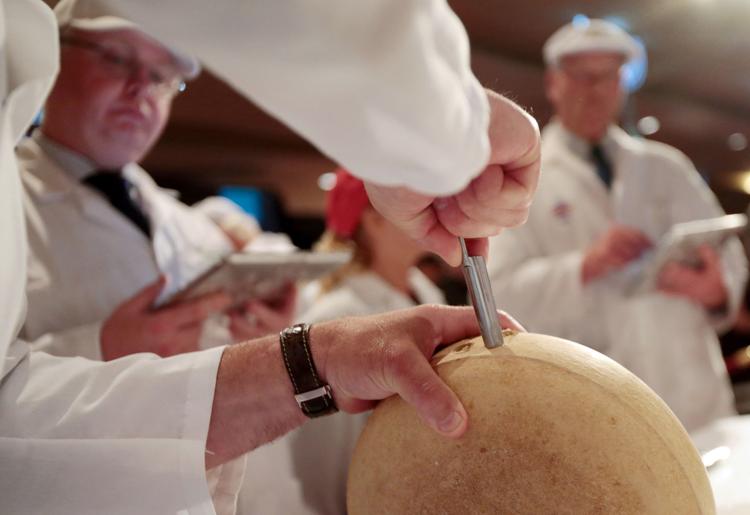 "It's a batch that just kind of kicked around our cellars for a long time," said Andy Hatch, who purchased the cheese company from his mentor, Mike Gingrich, in 2014. "It's like cooking down a stock. The flavors get more complex and intense as they get older. It's a beautiful cheese, no doubt about it."
Pleasant Ridge Reserve won Best of Show in the American Cheese Society's annual competition in 2001, 2005 and 2010 and won the U.S. Cheese Championships, held in alternating years with the world contest, in 2003.
The other U.S. qualifiers were a Winnimere cheese in the smear ripened soft cheese category from the Cellars at Jasper Hill in Vermont and a sheep's milk cheese from Central Coast Creamery in California.
The contest began Monday with cheese, butter and yogurt entries from 23 countries and 31 U.S. states and Puerto Rico. Winners in the 110 categories squared off Wednesday afternoon to qualify for the final event with judges selecting two cheeses each from eight tables. Judges used poker chips to simultaneously select their favorite cheese.
Canada had one in the Sweet 16 finals, with the remainder from the Netherlands, Switzerland, Germany, Austria and Spain.
The win by Emmi Roth USA provided a fitting end to the contest that throughout the years has been dominated by Wisconsin cheese. In 2014, four Wisconsin cheesemakers made the Sweet 16 finals, but none finished in the top three at the final event.
In 2012, Wisconsin cheesemakers won 30 of the contest's 82 categories, had the top three finishers in nine of the categories and had four in the Sweet 16 finals, but none in the top three. In 2014, when there were 2,619 entries from 22 countries, state cheesemakers took first-place honors in 34 of the 90 categories, and swept the top three spots in 10 categories.
This year, Wisconsin cheesemakers took top honors in 38 of the 110 categories and took the top three spots in 17 categories including sweeps in brick muenster, Colby, feta, flavored feta, havarti and string cheese.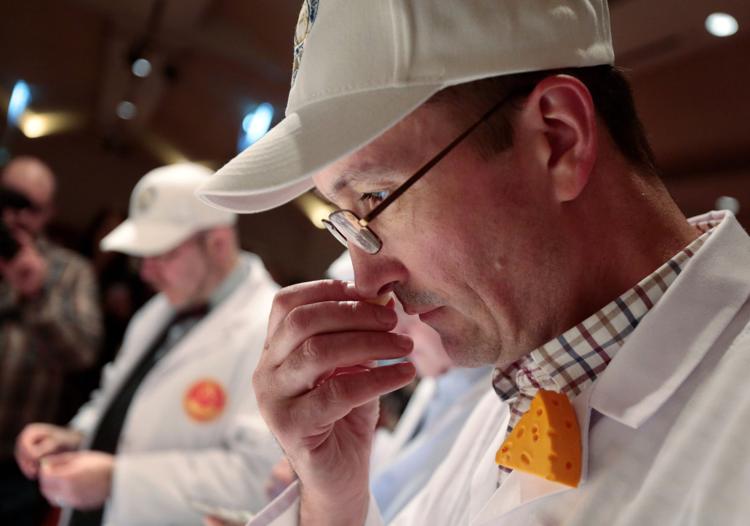 Marieke Penterman, an award-winning cheesemaker from Thorp in northern Wisconsin, made the finals in 2014 with an aged Gouda. Her Holland Family Cheese plant includes her own dairy and herd of cows. At this year's competition, her caraway, truffle and burning melange swept the top three spots respectively of the flavored Gouda category, but she was unable to break through into the Sweet 16.
"It's a very tough competition. You're dealing with some extraordinary cheesemakers from all over the world that have generations of techniques," Penterman said. "But you get a kick out of it. And if you win something, it's a tremendous honor."