MOUNT HOREB — There's birch beer from Boston, caramel cola from Texas and sour lemon soda from Minnesota.
The more adventurous offerings at downtown Mount Horeb's newest retail addition include a Teriyaki beef jerky soda, a cream soda made with candied bacon and another with pepper.
Just don't ask for a Diet Coke or a Mountain Dew. They are nowhere to be found at The Pop Place.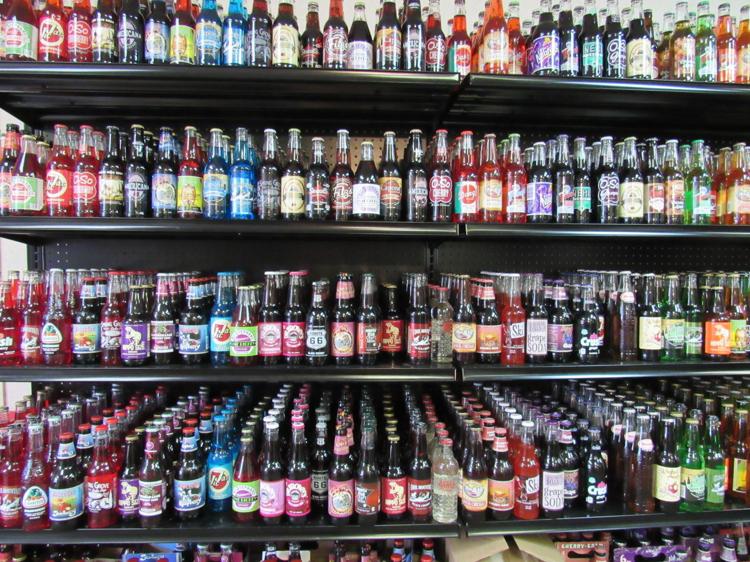 The 750-square-foot store that sells almost exclusively bottled craft soda, save for a few bags of popcorn, wedged between a dental office and a tea shop, is the creation of Jeff and Brenda Luitjens of Dodgeville.
The couple are a week into their new venture that was inspired by a similar store they discovered in Duluth, Minnesota, about five years ago. To make it happen, they borrowed against Brenda's 401(k) retirement plan, and Jeff quit his finance job at Lands' End. They spent two months living in a hotel with their two children, a dog and a pet snake following a fire that caused extensive smoke damage to their home.
"You kind of re-evaluate things when you have something like that happen," said Jeff, 56. "We're starting small and we know who we are."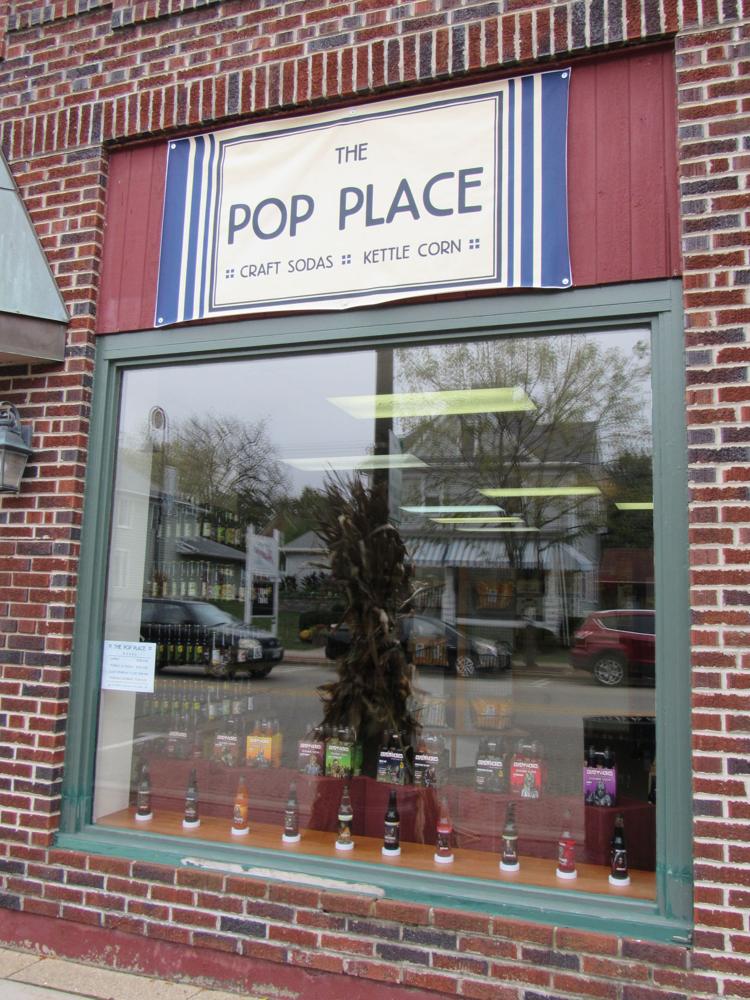 The shop is home to over 450 varieties of soda from around the country and Mexico. The vast majority is kept at room temperature on shelves purchased from the now-closed Brennan's Market on University Avenue in Madison. Other soda is stored cold in a small stand-up cooler near the checkout counter.
Most of the products come from nine distributors and are organized by flavor or style rather than brand. There are sections of strawberry, grape, cherry, cream and orange. One section is dedicated to ginger beers, and root beer occupies a huge section with offerings from Deadworld Zombie Soda in Detroit, Sioux City Sarasaparilla in Whitestone, New York, and Mason's in Atlanta.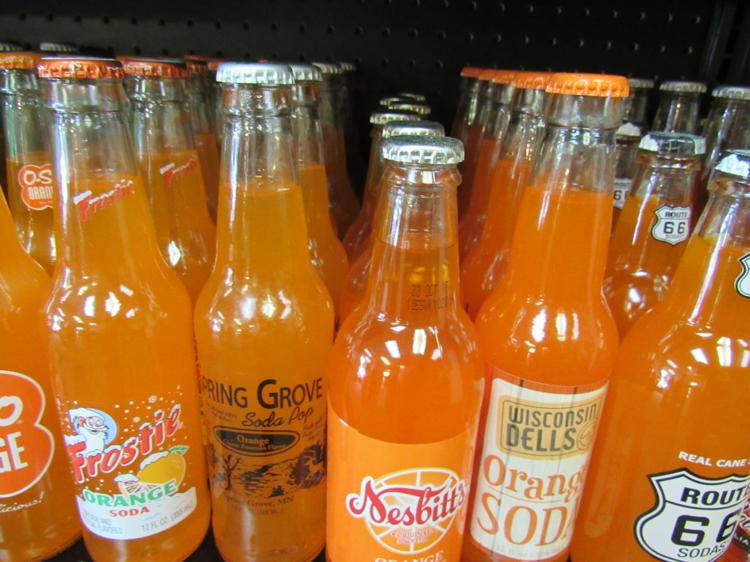 All soda is sold individually, with most customers filling four- or six-pack cartons. Single bottles cost $2.20 each, with sliding discounts down to $2 per bottle if 24 or more are purchased.
"When I look at my prices, I've tried to hit the sweet spot where I'm not pricing myself out but I'm still making a profit," Jeff said. "It's about margins and volume."
The shop is also home to a growing list of Wisconsin sodas. The brands include Sprecher and Dang! That's Good, both from metro Milwaukee; Stevens Point Brewery; Blumer's in Monroe; Gray's in Janesville; and Wisconsin Dells Brewing Co., which has a line of root beer, orange, grape and kiwi lime sodas.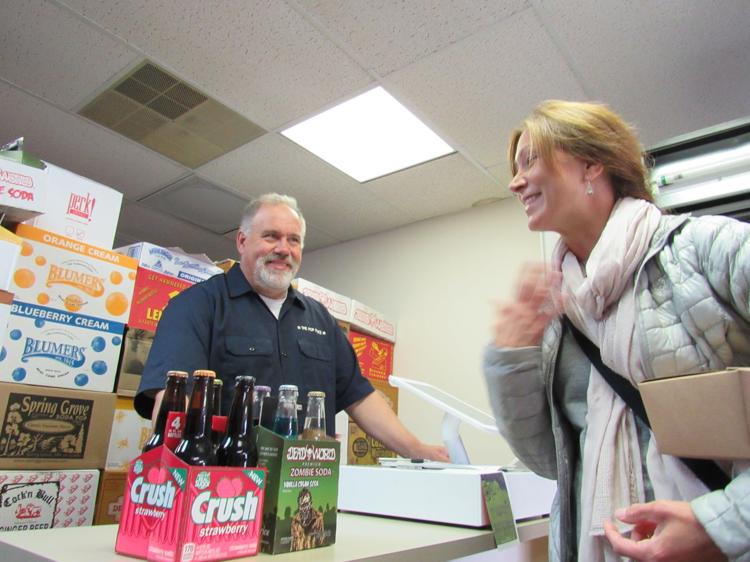 The Luitjens are also hoping to get other sodas from around the state like those from Baumeister Sodas in Green Bay and root beer from Potosi Brewing Co.
Mount Horeb is one of Dane County's fastest-growing communities. The village has been a landing spot for many employees of Epic Systems Corp. in Verona, while Duluth Trading Co. will move its corporate headquarters to the village's downtown in 2018. There are few retail vacancies in the downtown business district, apartments are under construction in the downtown and the village is a popular draw for tourists who come to shop at antique stores and gift shops, bike, visit the Driftless Historium or eat at the village's many restaurants.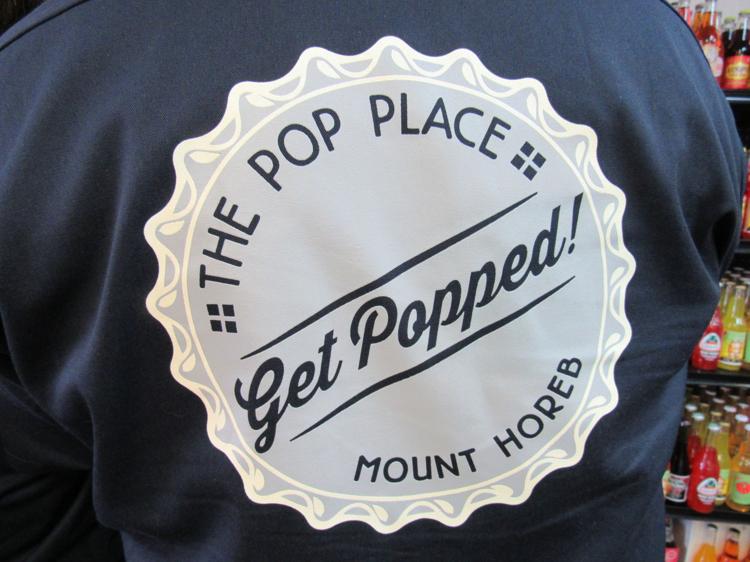 Brandon Schroeder, 36, works for Duluth Trading Co. in Mount Horeb as a clothing buyer and stopped into the shop over his lunch break to pick up a bottle of raspberry soda from Sprecher. It was his third stop into the store since its opening on Sept. 30.
"It fits in with the vibe of Mount Horeb," Schroeder said. "There's a culture here that pulls people in, and this place makes perfect sense."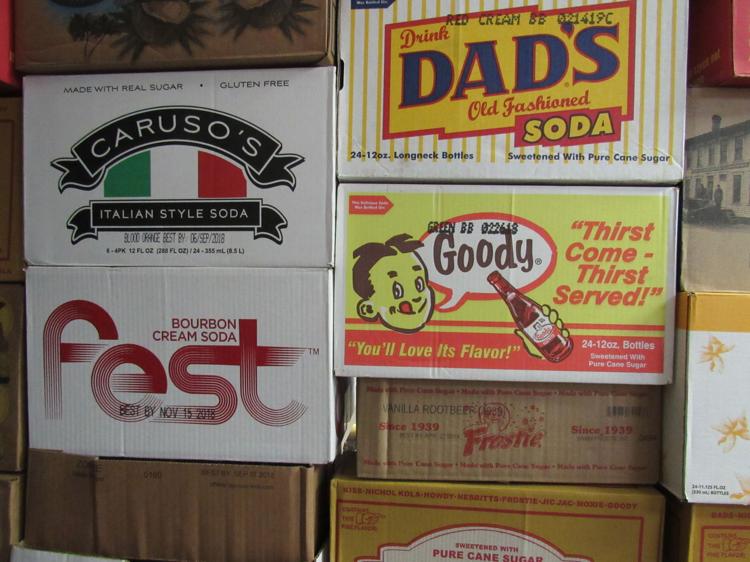 Jeff Luitjens grew up in Minneapolis and graduated from North Dakota State University, where he studied history. He spent 10 years in radio broadcasting in Fargo, North Dakota, and the Twin Cities and later worked in call centers.
Brenda Luitjens, 50, grew up in Clarissa, Minnesota, and graduated from the College of St. Bendedict in St. Joseph, Minnesota. She was a nanny for three years, met Jeff when she called into the radio station he was working at and later was a stay-at-home mom.
Jeff began working at Lands' End in 2003 and Brenda took a full time job with the company a few years later in the school uniforms department. She now works at Springs Window Fashions in Middleton.
The Luitjenses also own a portable kettle corn stand that they haul to festivals and events.
"We've always had that entrepreneurial spirit because we have the kettle corn stand, and this just seemed like the next logical step," Brenda said. "We just have a lot more inventory now."