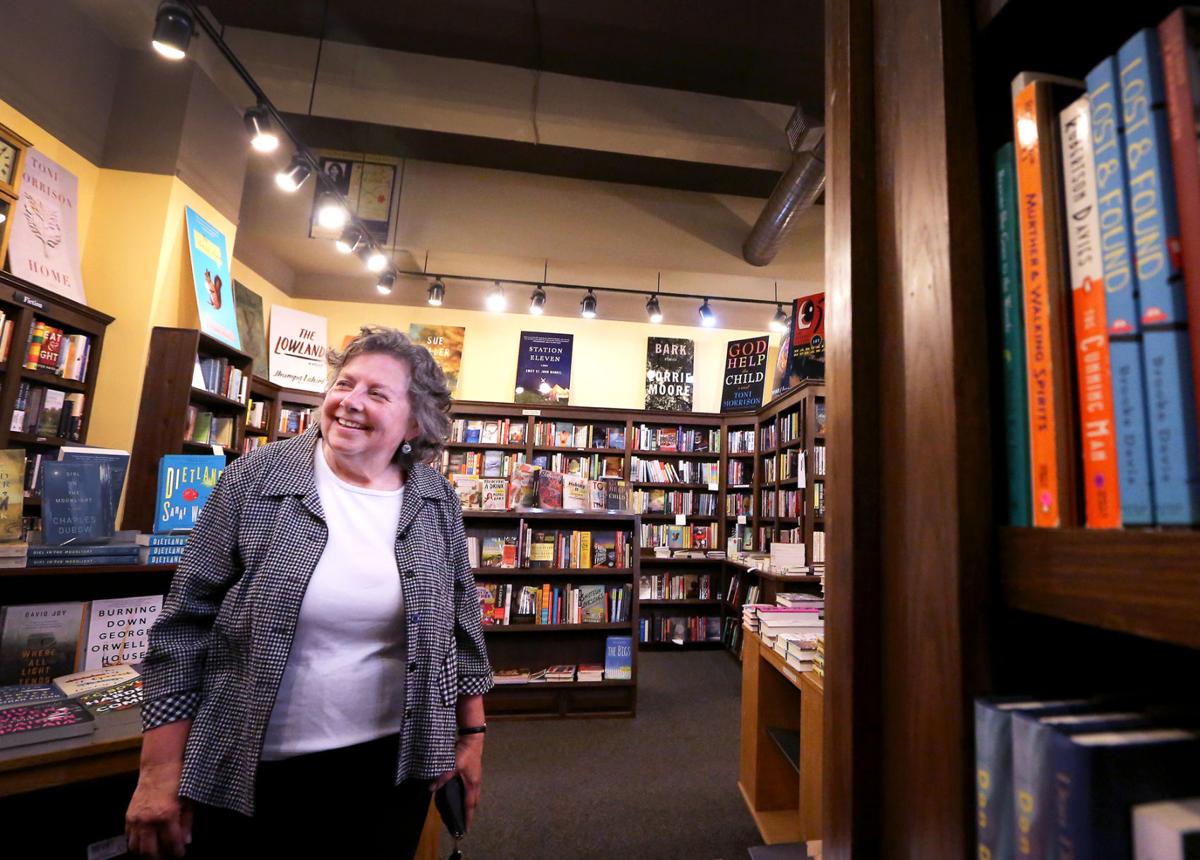 Sandi Torkildson wants to pedal her bike more, walk the dog in her East Side neighborhood without an impending deadline, cook vegetables from her garden and spend more time with her husband of 25 years.
And, believe it or not, she has a backlog of books she would like to read.
Torkildson, 66, has grown and nurtured one of the city's most beloved bookstores. But after 41 years, the Wisconsin native and her longtime business partner, Nancy Geary, have announced they want to sell A Room of One's Own, located just a few steps south of State Street at 315 W. Gorham St.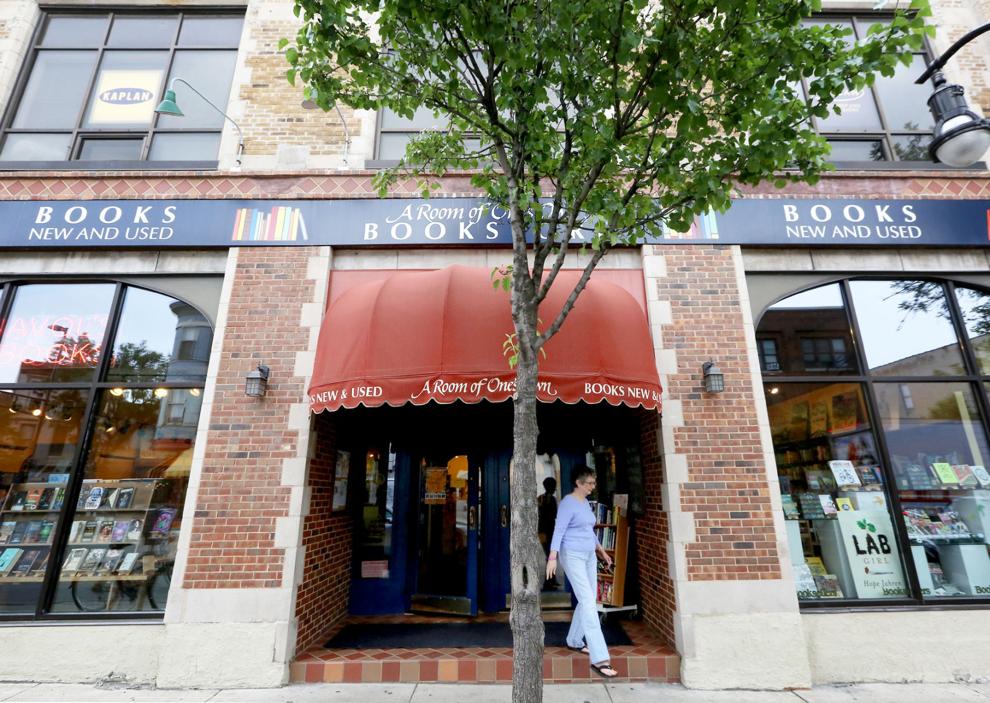 Torkildson and Geary aren't interested in selling to the highest bidder or to those with romantic notions of owning a bookstore as a quaint side job. Instead, potential purchasers will be fully vetted and a deal made after they are convinced the future of the 6,000 square-foot store, where "Eat, Sleep, Read" is the motto, is in good hands.
"You really only exist because of the support of your customers, and so since they have been there and have supported us we have a responsibility to make sure we sell the store to somebody that understands that," Torkildson said. "For any small-business owner that has done this, you feel like it is such a part of you that you want to make sure that it goes on to somebody that will continue it. We may not get as much as we want, but that's not the most critical issue to us."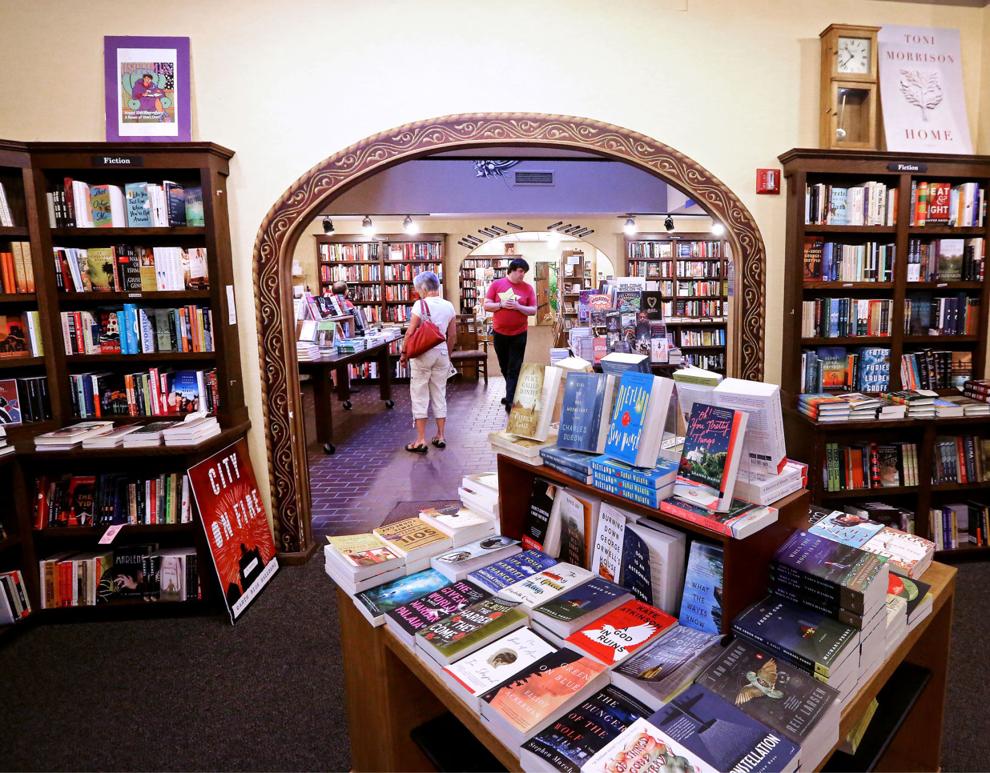 Torkildson and Geary, the majority shareholders of the company in addition to nine others with smaller shares, were scheduled to notify their customers of the announcement on Sunday via e-mail. Paz & Associates, a Florida-based company that assists independent bookstores, has been hired to find and screen potential buyers for the store, one of the Downtown's longest operating businesses that was part of the country's first wave of feminist bookstores to open in the 1970s.
The sale could take a year or more, but the store is being put on the market at a time when the business of bookstores nationally is on the rise, more residents are moving Downtown and annual sales at A Room of One's Own have surpassed $1 million.
"I'm optimistic that someone will come along that has the energy and the finances to take it to the next level," Geary said. "It would break my heart if this place didn't survive."
According to the American Booksellers Association, core membership in the organization in 2015 increased to 1,775, up by 63 over the previous year and by more than 300 since 2009. And with many stores opening additional outlets, the number of individual locations is at 2,311, up from 2,227 a year ago and 1,651 in 2009.
The Associated Press reported that at one time membership exceeded 3,000, but independent sellers had been shutting stores for decades, largely because of competition from Amazon.com and from the superstore chains Barnes & Noble and Borders. But Borders has gone out of business and Barnes & Noble is struggling.
A decade ago, longtime store owners struggled to find successors because independent bookselling seemed so risky. Now, transitions happen routinely, according to Oren Teicher, CEO of the ABA.
He told the AP that independent booksellers also have benefited from the leveling of e-book sales and resilience of paper editions. Unit sales from some 580 stores reporting numbers are up 5 percent in the first four months of 2016 compared with the same period in 2015.
"I am thrilled and delighted to be able to tell you that our trend has continued and we had another really strong year," Teicher said.
Wisconsin is home to dozens of independent bookstores. They include Jahnke Book Store in Wausau, founded in 1874 and considered the oldest bookstore in the state; University Bookstore, established in 1894; and Arcadia Books, which opened in 2011 in Spring Green. The Readers Loft Bookstore in Green Bay opened in 1993, while Driftless Books & Music is located in an old tobacco warehouse in Viroqua.
But there have been closures in recent years. They include Star Books on Williamson Street in 2007 and Canterbury Books in 2004, although that location is now home to A Room of One's Own. In 2013, Booked for Murder on University Avenue closed but later reopened as Mystery to Me at 1863 Monroe St. In 2014, Prairie Bookshop in downtown Mount Horeb closed after the owner could not find a buyer.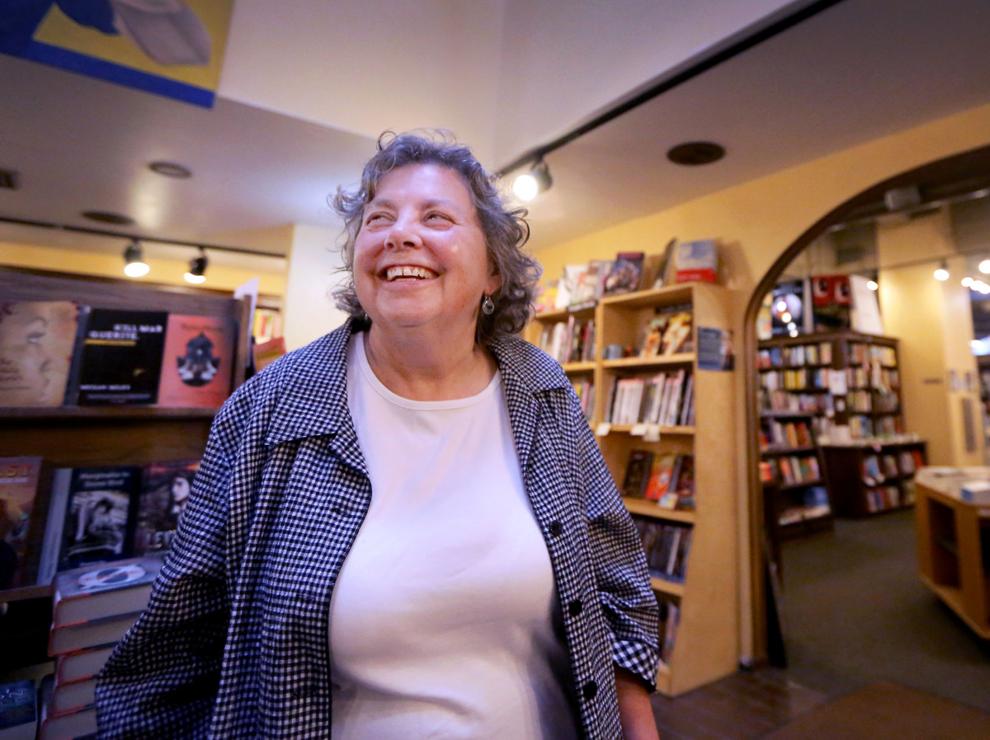 But Torkildson, one of 11 children who grew up on a farm near Menomonee Falls but graduated from Milwaukee Riverside High School, is optimistic about finding the right buyer. The UW-Madison graduate is expanding the hours this summer and keeping the store open until 10 p.m. on Fridays and Saturdays in an effort to catch the after-dinner crowd. Her store is also one of only a few bookstores Downtown.
"People like the experience of shopping in a bookstore. Everyone buys a certain amount online, and that's never going to go away, but browsing in a bookstore is an experience," Torkildson said. "Every bookstore has a different owner, a different emphasis and you see things in a different way. I just think that's how you discover things."
The business was founded in 1975 when Torkildson and four others raised $5,000 and sublet an old printing office at 317 W. Johnson St. It opened with 20 bookcases that displayed about 1,000 books, all face out in the 2,000-square-foot space.
The store, its name taken from a phrase in a Virginia Woolf essay, came along at the time the women-in-print movement was taking off as small publishers began printing feminist and lesbian books and large trade publishers started to recognize women as a potential market.
The business moved to a 3,000 square-foot space at 307 W. Johnson Street in 1997 but doubled its size again in 2011 when it moved to its current location next door to Community Pharmacy and into space that had been home to Avol's Books after the closing of Canterbury. The larger space has allowed the bookstore to expand its offerings with more fiction, children's books and a local history section at the front of the store.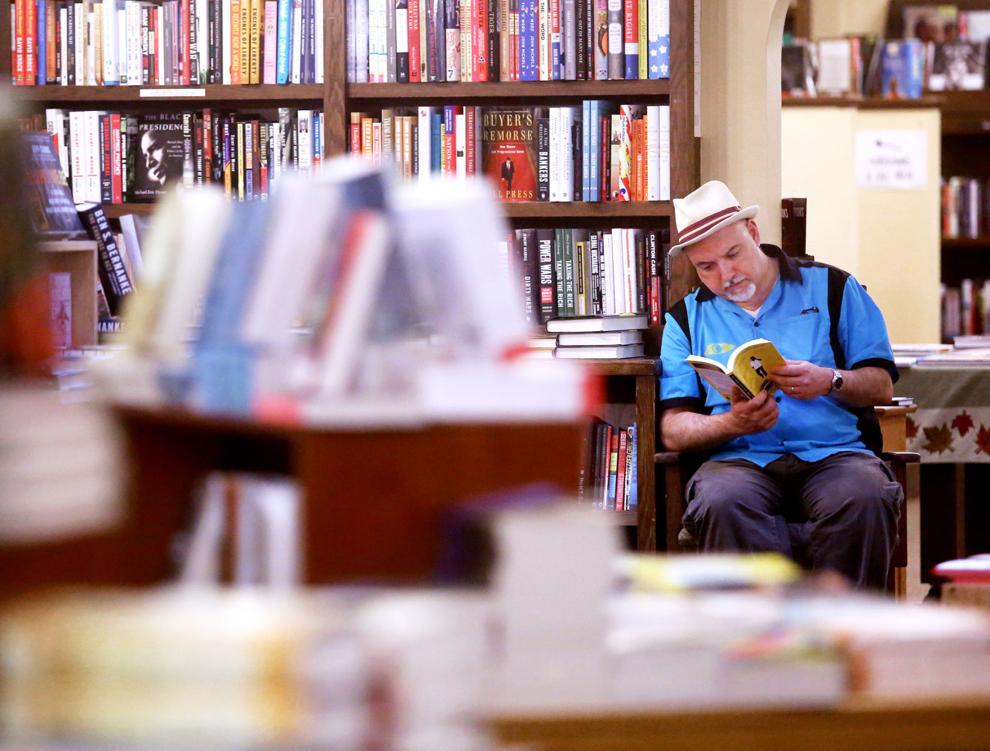 Geary, 65, is a native of New Jersey and began selling books in 1980 in Philadelphia. She moved to Madison in 1986 and began working at Four Star Fiction & Video on Henry Street. She studied printing at Madison Area Technical College and in 1994 began working for Torkildson. Geary later would become a co-owner of the business.
"Some of these folks are like extended family to me," Geary said of the store's customer base that has grown over the years.
Torkildson has been heavily involved in Downtown by serving on committees like the city's Downtown Coordinating Committee, another that deals with parking and as president of the Greater State Street Business Association. She was among several merchants who attended Mayor Paul Soglin's listening session last week on the balance of retail with bars, restaurants and coffee shops Downtown.
When she retires from the bookstore, she plans to continue to advocate for small businesses and join the board of directors of Dane Buy Local.
"It's a very hard decision (to sell the store) because I'm very passionate about small businesses," Torkildson said. "I'm hoping the new owners will let me come in and shelve books. That way I can still see what's going on and be involved."