WAUNAKEE — Isaac Showaki and Martin McNally operate in two realms of the craft brewing industry.
Just three years after opening, Showaki's Octopi Brewing Co. is out of space, the $1 million canning line installed just over a year ago is too slow to keep up with demand and the company, where 85 percent of the beer made is for other brewing companies on contract, is turning away business because it has reached capacity. That's why Showaki has broken ground on a $10 million project that will nearly triple the size of his 18,000-square-foot brewery and increase the brewing capacity to 100,000 barrels annually compared to the 40,000 barrels expected to be produced by the end of this year.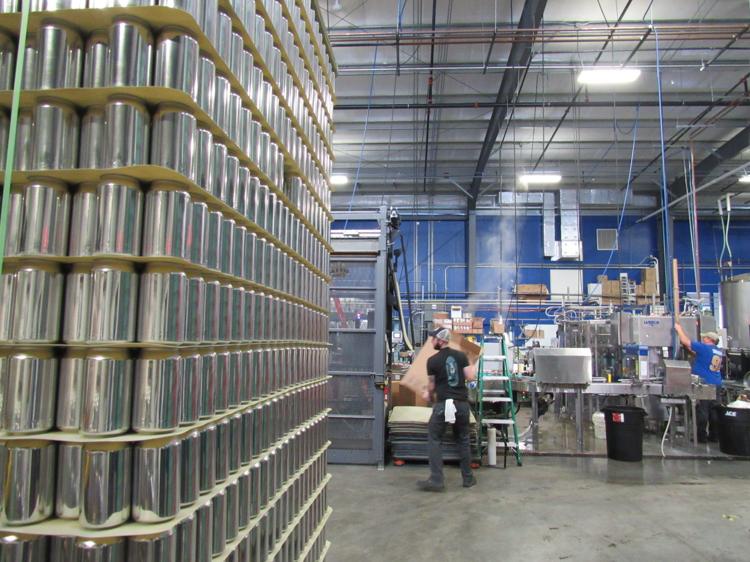 "We really set up Octopi from the beginning to be a state-of-the-art contract brewer and that hasn't changed," said Showaki, who makes beer for 17 companies. "We really wanted to make sure that we're going to make the best beer for all of our clients. We also put a lot of money into the best equipment we could find but we were also lucky to get really amazing people."
McNally is working on a much smaller scale. He and his wife, Erica Beckman, sold their house on Madison's East Side and purchased a historic building in downtown Sun Prairie to create Right Bauer Brewing. The 2,000-square-foot brew pub opened Oct. 20, brews beer in 3-barrel batches and serves up smoked meats and killer batches of cheese curds sourced from Silver Lewis Cheese Co-op in Monticello. And just like the barkeeps of a century ago, McNally and Beckman live upstairs to help offset their $500,000 investment.
"We're all in on this," said Martin McNally, as he shredded chicken breasts that had just emerged from the kitchen smoker, located next to his brewing equipment. "We're just trying to keep our costs down."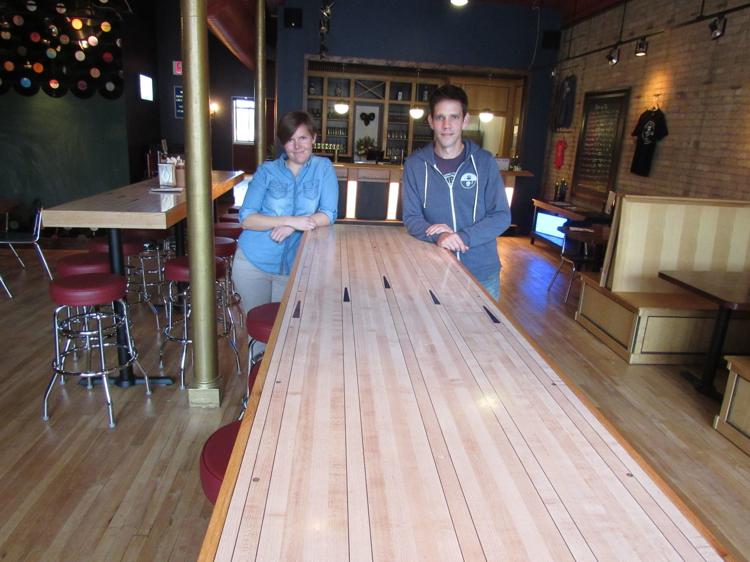 Diverse growth
But while the Octopi and Right Bauer projects are millions of dollars and thousands of barrels of beer apart, they serve as examples of the continued and diverse growth of the state's craft brewing industry that continues to swell.
Wisconsin was home to just 66 commercial craft brewing operations in 2008 but 10 years later that number has ballooned to 160 breweries that combine to brew more than 1 million barrels of beer a year. In 2017, the craft beer industry had a $2.25 billion economic impact on the state's economy, according to the Brewers Association.
Nationally, craft beer growth for the first half of 2018 was 5 percent, according the Brewers Association. As of June 30, there were 6,655 active breweries, up from 5,562 during a comparable time-frame last year. In 2008, the U.S. had 1,574 breweries.
"While more mature, the market continues to show demand for small and independent craft brewers," Bart Watson, chief economist for the Brewers Association said in July. "There are certainly industry headwinds, but this stabilized growth rate is reflective of the market realities that exist for brewers today."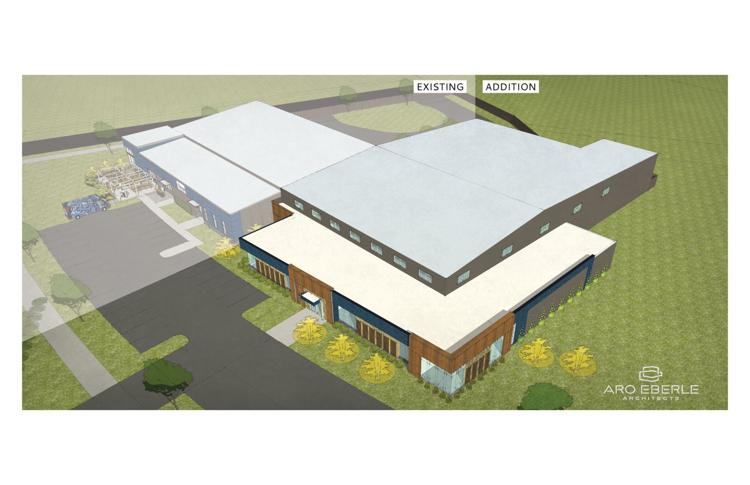 The recent openings in the Madison area have included Giant Jones and Working Draft, both on Madison's East Side; Vintage in Sauk City, Lone Girl in Waunakee, Cercis in Columbus, Sunshine in downtown Lake Mills and Hubbleton Brewing Co., just north of Highway 19 between Waterloo and Watertown.
And others are on the way.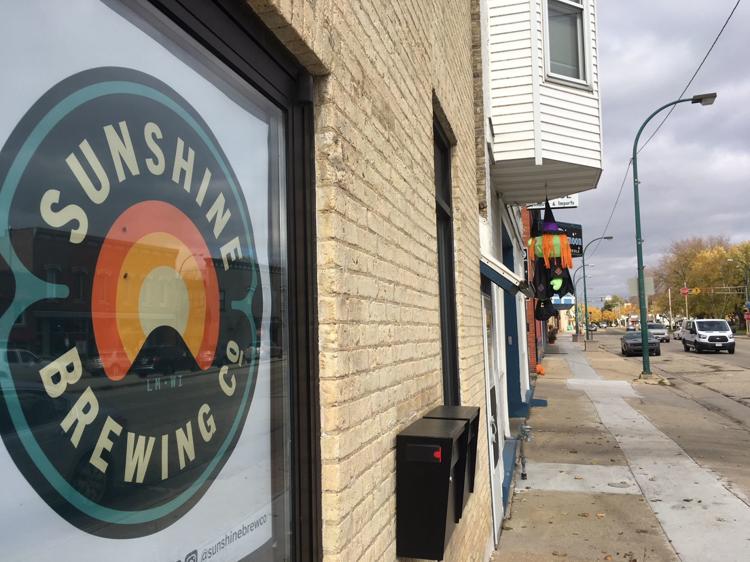 In Sun Prairie, Full Mile Beer Co. & Kitchen, which made it's first batch of beer last week, is building a two-story brewpub and event center with a rooftop patio across the street from Market Street Diner and just around the corner from Right Bauer.
Driftless Brewing Co. in the Crawford County village of Soldier's Grove is now closed while it undergoes a $1.1 million expansion while in Baraboo, plans are underway for a brewpub in the Al. Ringling Mansion, that is also being transformed into an inn, in the city's downtown. Plans for the Al. Ringling Brewing Co. call for a seven-barrel brewhouse and at least one beer from a Ringling family recipe.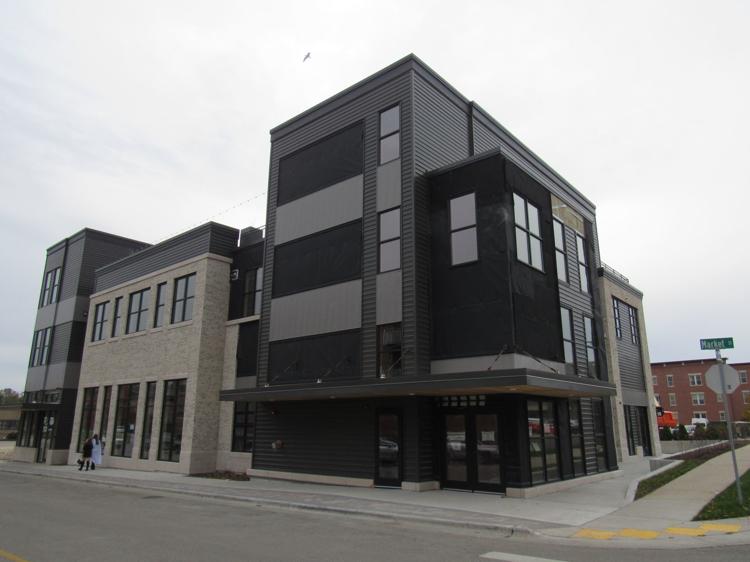 In Madison, Union Corners Brew Pub is being built on Winnebago Street on Madison's East Side while Delta Beer Lab is under construction at 167 E. Badger Road on the city's South Side. The Delta project, founded by Tim Piotrowski, is designed to not only produce craft beer but serve as a social hub for ongoing local community initiatives and nonprofit causes with communal seating and serving those in and around the Novation Campus.
"Our vision is to be a laboratory for excellence in beer, relationships and society," said Piotrowski, the former head brewer at The Freehouse and Rock Bottom breweries in Minneapolis. "We want to bring people together through quality, local, craft beer without barriers to gender, race or sexual orientation."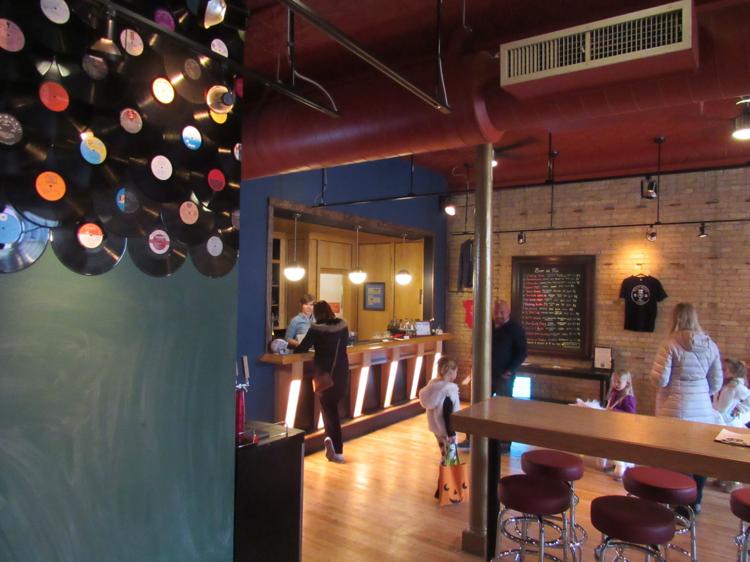 'Neighborhood place'
At Right Bauer, McNally, Beckman and three other partners purchased the building just five hours before a natural gas explosion on July 10 in the city's downtown that killed a firefighter/bar owner, destroyed or damaged several other buildings and created a detour around the blast site that remains today. The remodeling of the 2,000-square-foot space that holds Right Bauer was not delayed by the blast but the building's front windows were shattered. Most recently the spot was a restaurant but was originally constructed for a hardware store.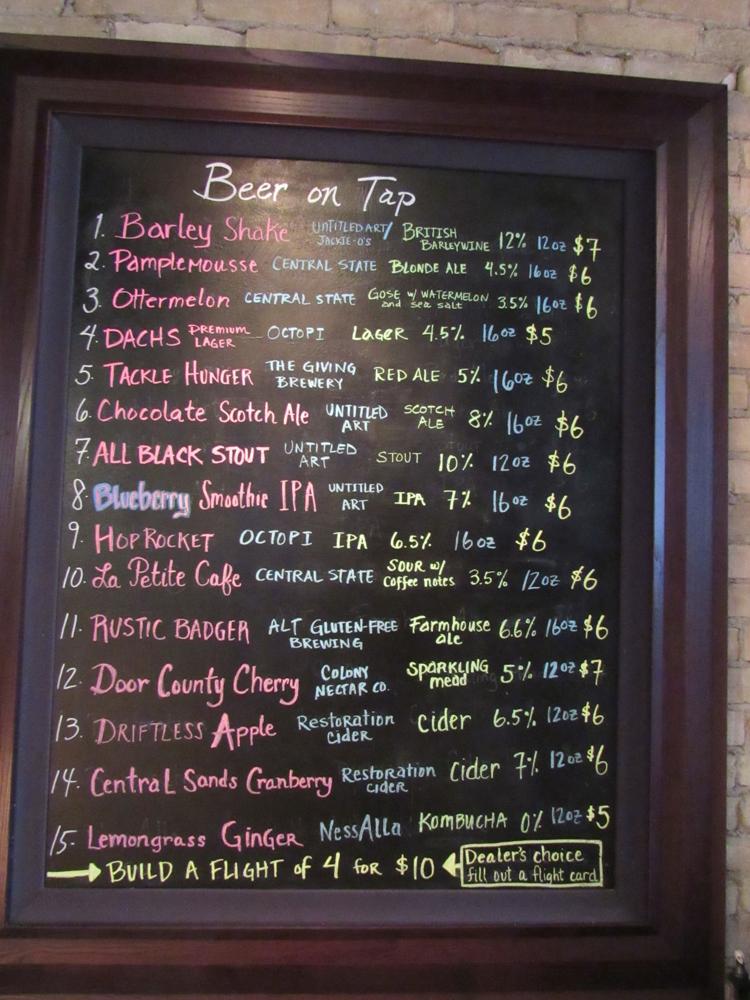 The brewpub features hardwood floors, a small kitchen that doubles as the brewery where beer is typically made on Mondays when the business is closed. Fermentation of the beer — which will include an IPA, Belgian tripel and an oatmeal stout — is done in the basement.
There are no televisions in the brewpub but board games are offered and can be played around long communal tables made from some of the 36 bowling lanes removed from Schwoegler's Park Towne Lanes in Madison after storm water in August flooded the bowling center, located next door to a detention pond.
"Sun Prairie is just growing so fast," McNally said. "We really like the downtown area. I feel really lucky to get this place."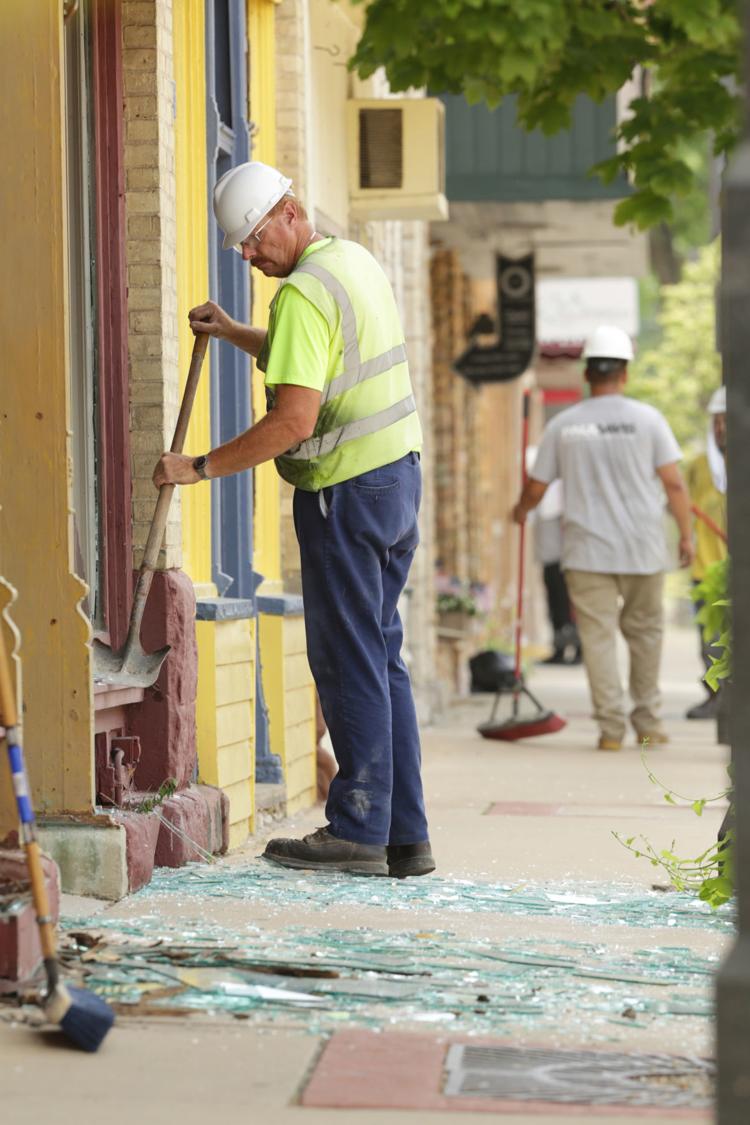 McNally, who began homebrewing about 14 years ago with his brother, Terrance, was a bartender at Alt Brew and had worked at J.T. Whitney's in Madison, which is now home to Vintage on Whitney Way. At Right Bauer, a reference to the card game euchre, Martin McNally makes the beer and is already talking with the owners of Full Mile about collaboration brews. Beckman runs the front of the house and Terrance does the cooking.
"He was really into smoking meats in his backyard so when we opened the brewpub we decided to take advantage of his skills," McNally said of his brother. "This is probably how a brewpub would have been 100 years ago where very small batches (of beer) were made in the back, served up front and it's a neighborhood place. We want this to be a casual place where people can just hang out and play games. It's a very relaxed place."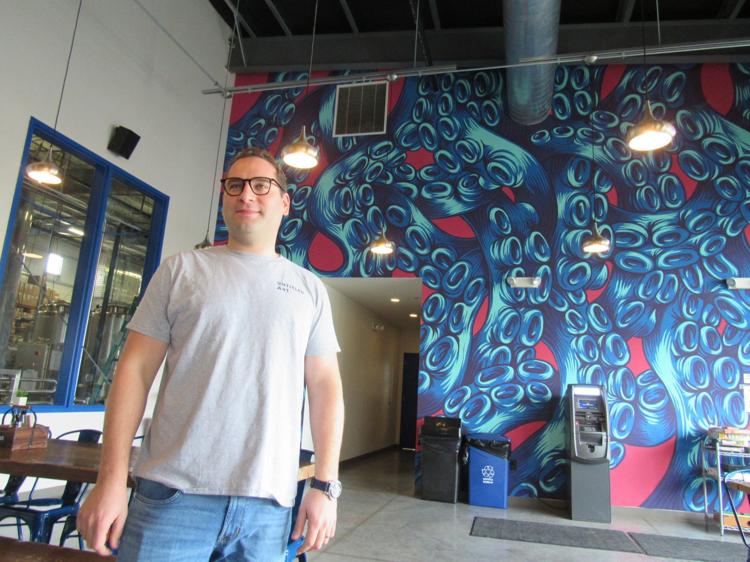 Upgrades for Octopi
But Octopi is the most ambitious, at least for this year, in the Madison area when it comes to brewery upgrades. It's also banking on some uneasiness in the craft beer industry that that is flooded with scores of beer styles and brands.
The 32,000-square-foot project includes a $2 million, high-speed canning line from KHS, a German-based company with its U.S. headquarters in Waukesha. The new line will fill 340 cans a minute, compared to the current line that fills 100 cans a minute, Showaki said. The number of fermentation tanks will grow to 35 from 20 and each hold between 200 and 300 barrels of beer; a commercial kitchen is being added that will do away with food carts; while the tasting room, which has seen its business double in each of the past two years, will be expanded. The brewery, located on 6 acres in a Waunakee industrial park across the street from an ice arena, started with six employees in 2015 but recently hired its 38th employee. The expansion will mean another 10 to 12 employees in 2019 and an additional 30 to 40 employees by 2022, Showaki said.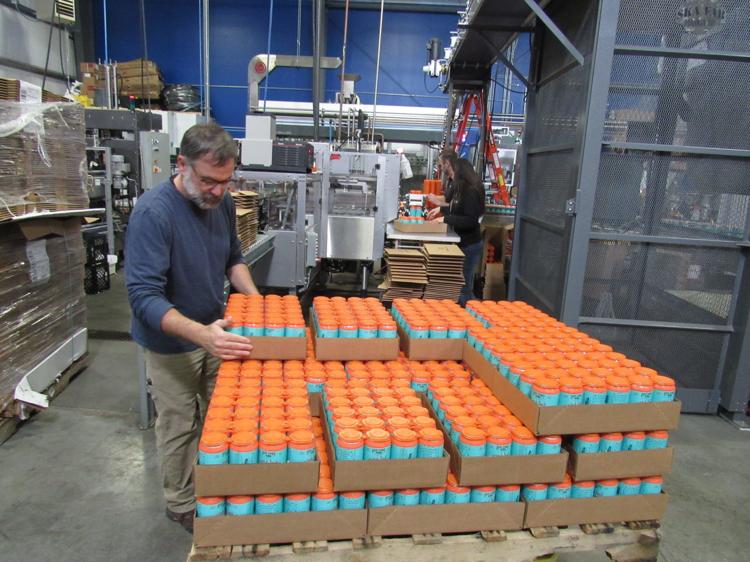 "The competition (in brewing) is incredibly fierce and there's only so much shelf space," Showaki said. "So a lot of these breweries that are really growing have a dilemma, either invest millions of dollars in an expansion and hope and cross their fingers that it happens or go the contract brewing route. You just need your deposit to pay for your beers."
Showaki helped co-found 5 Rabbit Cerveceria in Chicago in 2011 and when he left the brewing company in 2013, he was overseeing contract brewing and was chief operations officer. In 2015, he opened Octopi, a $5 million brewing facility with some of the latest brewing technology. It includes a 50-barrel brewhouse, a $25,000 water filtration system, a $100,000 wastewater treatment system and a $100,000 centrifuge system that can clarify 60 barrels of beer an hour. The $1 million bottling line installed in 2015 that can fill 9,000 12-ounce bottles an hour, is now used only once a week, as more of Showaki's clients favor cans.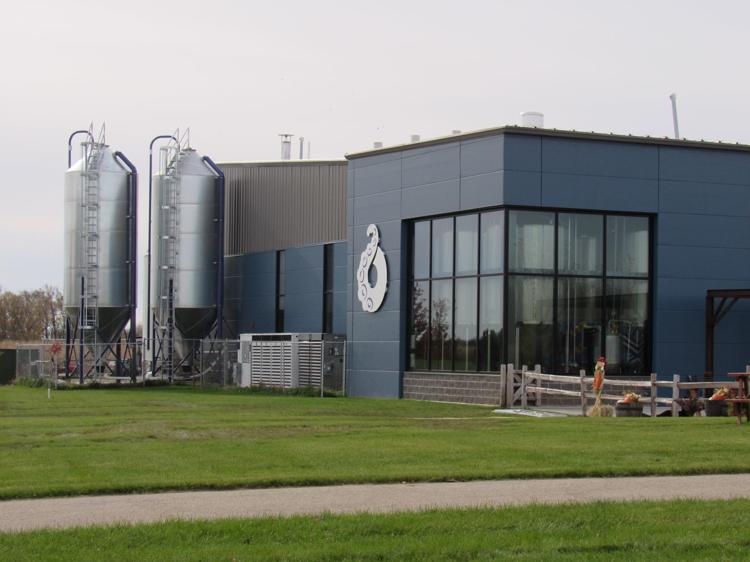 Among the clients that Showaki can mention are One Barrel in Madison, Door County Brewing Co. in Bailey's Harbor, Hop Haus Brewing Co. in Verona and Horus Aged Ales in Oceanside, California. Showaki also has his own line of Octopi beer plus Untitled Art, a brewing company that collaborates with other brewers. Beer from Octopi is being shipped to 45 states and the focus of the brewery is shifting to making higher-end beer that can retail for more than $11 a six pack.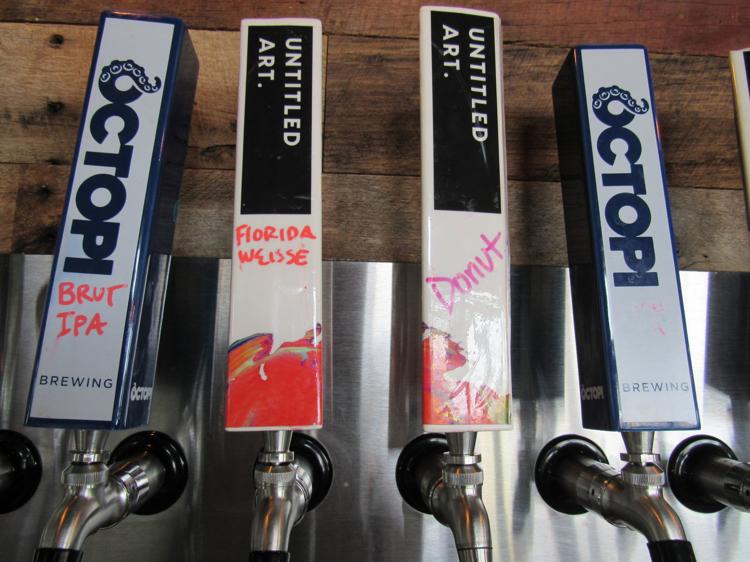 And in a move to further diversify and grab market share, Showaki is buying special equipment that will allow his company to make fermented malt beverages like cider and alcoholic seltzers on contract.
"We've shown our clients that we can do it all but we want to diversify," Showaki said. "We're set up to be a contract brewer. In another brewery, their product is number one. In our brewery, our clients are number one."
The business news you need
With a weekly newsletter looking back at local history.