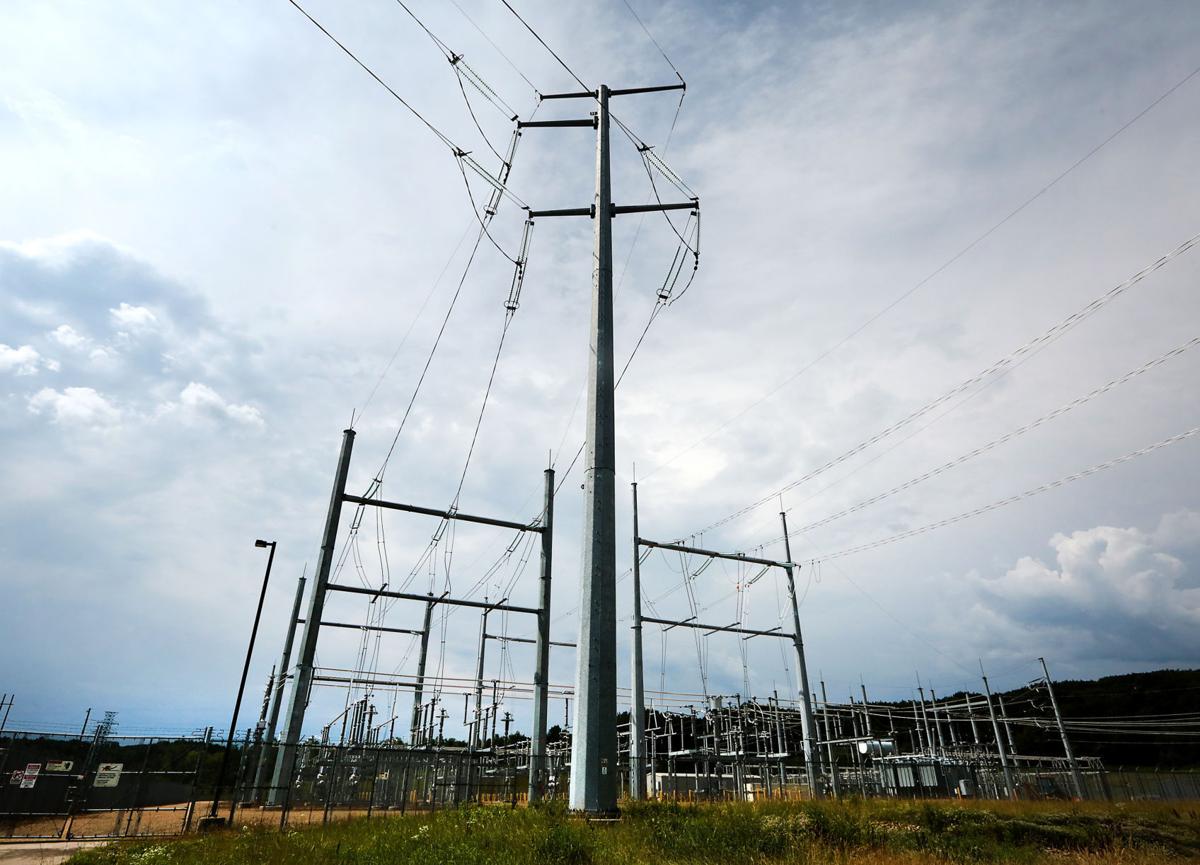 The three utility companies planning a high-powered transmission line from the Madison area to Iowa say they have chosen a preferred route and it is the one that more closely runs along existing highway and power line corridors rather than a route that could cut a longer, new swath through more farms and fields.
The proposed 345-kilovolt Cardinal-Hickory Creek line would travel west along Highway 18-151 from the Cardinal electrical substation in the town of Middleton, continuing west from Dodgeville to Montfort, angle directly southwest from there to Cassville and then head south to the Hickory Creek substation near Dubuque.
"The project team worked to identify options that would largely follow existing transmission lines and highways while balancing factors such as environmental impacts, engineering and constructability," said Gregory Levesque, director of environmental and local relations for American Transmission Co.
ATC, of Pewaukee, is working with ITC Midwest, of Cedar Rapids, Iowa, and Dairyland Power Cooperative, of La Crosse, on the $500 million project. The preferred route is 102 miles long. An alternate route would be 20 miles longer and would require about 20 miles of new right-of-way, ATC spokeswoman Kaya Freiman said.
But opponents of the project still say the high-voltage line and its "17-story-tall towers" would damage beautiful and important conservation areas.
You have free articles remaining.
"The proposed route runs right through the Military Ridge Prairie Heritage Area's prime conservation and park lands which have been identified as 'the highest priority for landscape-scale grassland protection and management in Wisconsin' by the Wisconsin Department of Natural Resources," said Howard Learner, executive director of the Environmental Law & Policy Center, of Chicago and Madison.
Learner said the stretch running from the Mount Horeb area to west of Dodgeville is part of Military Ridge.
The Midcontinent Independent System Operator, the regional electric grid operator, has endorsed the project as one of 17 across the region that will improve the reliability of the electric system, provide economic benefits to utilities and consumers, and support the use of renewable energy.
Learner said, though, opponents see no need for the Cardinal-Hickory Creek line. "Electricity demand is flat and declining in Wisconsin and there is already a surplus of electric power supply," he said. "There are much better clean solar energy and energy efficiency alternatives to develop in Wisconsin that would create jobs and avoid the environmental damage."
The Dane County Board voted last week 33-0 to oppose the Cardinal-Hickory Creek transmission line. The Iowa County board voted last year to oppose it.
Project developers have started notifying property owners along the two routes and hope to hold "one-on-one meetings" with all of them, Freiman said.
Applications to the public utility commissions in both states are pending.