The newest addition to East Towne Mall isn't about trendy clothes, high-end cosmetics, the latest electronic gadget or sporting goods.
Instead it features ales, stouts, pizza and, at least for this week, "Ant-Man and The Wasp," "Incredibles 2" and "Jurassic World: Fallen Kingdom," among others.
A Flix Brewhouse, one of just six in the country, will open Thursday in a spot that at one time was home to a Steve & Barry's clothing store and more recently a Steinhafels furniture store. The 39,000-square-foot combination brewpub and cinema features a system that can brew seven barrels of beer at a time, has 48 taps and a nine-screen cinema with auditoriums ranging in size from 33 to 225 seats in which moviegoers can enjoy a beer, pizza, sandwich or several other items off the menu.
Many of the seats combine a recliner with a retractable table and include call buttons to summon wait staff who are dressed in black.
"It's designed to enhance the in-theater dining experience," said Greg Johnson, director of sales and marketing for Texas-based Flix. "We're changing how movie-going happens."
Changing malls
But the arrival of the movie screens and the prominently displayed stainless steel brewing tanks mark more than just a new business for the city's second-largest shopping center. Flix comes as malls across the country are in upheaval and turning to more experiential and dining options as brick-and-mortar retailers downsize or, in some cases, shutter altogether.
The opening of Flix comes less than a week after Sears Holdings announced it would close its 56,000-square-foot store at West Towne Mall and the closing of the nearby Toys "R" Us, which had its last day of business on Friday. In April, Bon-Ton, the parent company of Boston Store, Younkers and other department stores, announced that it was liquidating and closing 260 stores in 24 states including 13 stores in Wisconsin and its Milwaukee headquarters, a move that will eliminate 2,255 jobs in Wisconsin.
For East Towne and West Towne, both owned by Tennessee-based CBL & Associates, the loss of Boston Store — both locations are expected to close in August — will leave voids of nearly 140,000 square feet at each mall. It's unclear if the spaces will be filled by a single retailer, remodeled for multiple tenants or the massive spaces redeveloped.
"Retail is always evolving," said Tammy Rozek, East Towne's general manager who has been at the mall since 2000. "There's definitely been a lot of changes since I first got here. We've seen a lot of transformations."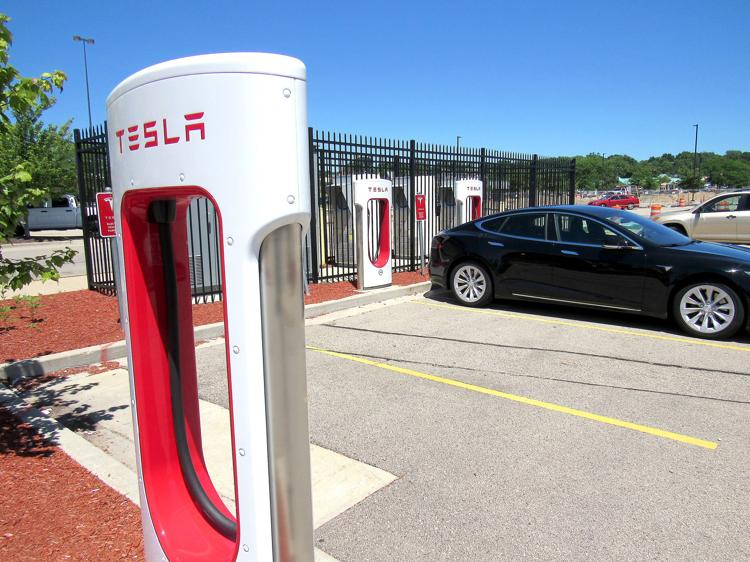 A Barnes & Noble bookstore was added in 2003 and a Dick's Sporting Goods in 2004. The Steve & Barry's closed in 2009 after the sports clothing retailer founded in 1985 filed for bankruptcy and closed 276 stores in 39 states. A Steinhafels then took over the Steve & Barry's space but in 2016 moved to the former American TV building at 5215 High Crossing Blvd.
That move paved the way for the demolition of the former retail space and the construction of Flix, which includes a lobby that doubles as a brewpub and restaurant.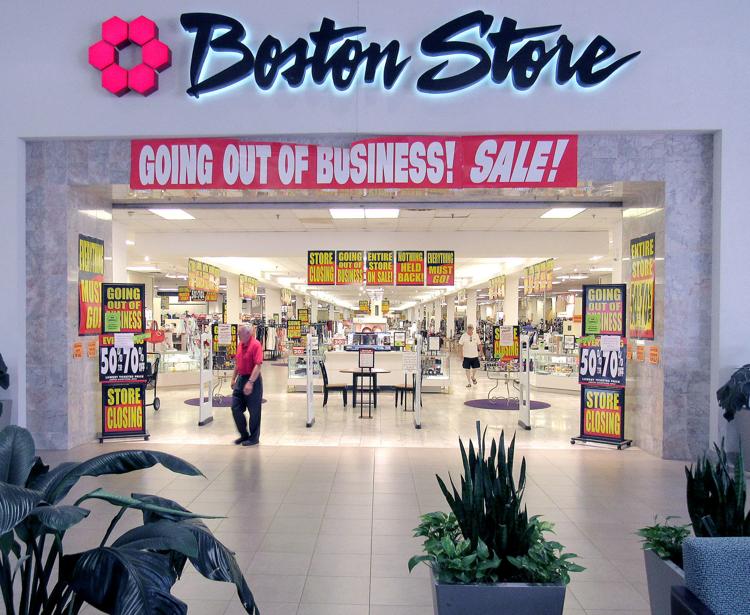 Other additions in recent years to East Towne have included a Buffalo Wild Wings, Lulu's 13 Pub and in October, the opening of a 21,600-square-foot H&M clothing store that included a DJ for the grand opening.
A multimillion-dollar project to renovate the mall's interior was also completed late last year and added new flooring, lighting, soft-seating areas, color schemes and new furniture in the food court.
Ground has recently been broken on a Portillo's, a fast-casual restaurant chain famous for its loaded Chicago-style hot dogs, Italian beef, chopped salad and chocolate cake shake. The restaurant, which has a cult following, is being constructed across from Red Lobster and is filling in an old parking lot area similar to the way in which Doolittles Woodfire Grill and Culver's have done. Portillo's is scheduled to open this fall.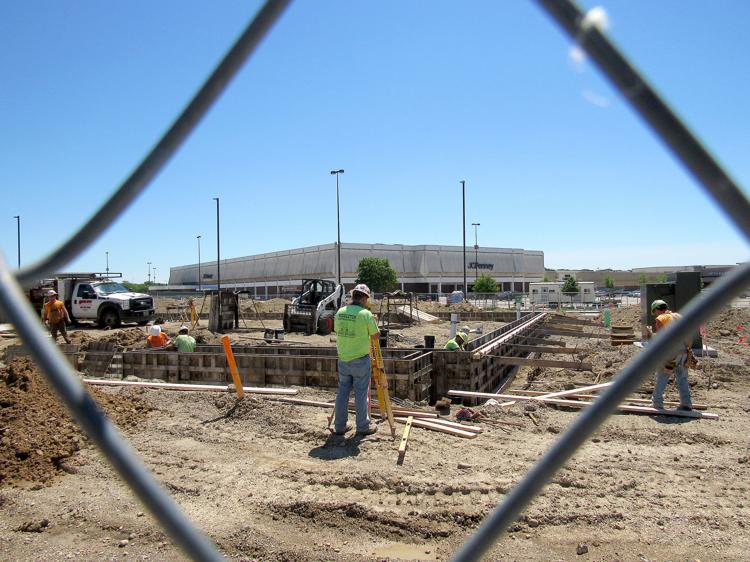 You have free articles remaining.
The mall is also home to a Planet Fitness, a national fitness chain. It's exterior front door is located between the Barnes & Noble and Sears. A three-port charging station for Tesla automobiles is located between the JCPenney and the construction site for the Portillo's.
"This is definitely a trend that we're seeing industrywide and across the CBL portfolio," said Tiffany Schultz, marketing director for both East Towne and West Towne. "In the first quarter of 2018, 70 percent of CBL's new leasing was to non-retail/non-apparel tenants. Our goal is to change our tenant mix to provide a mix of retail, dining and entertainment options."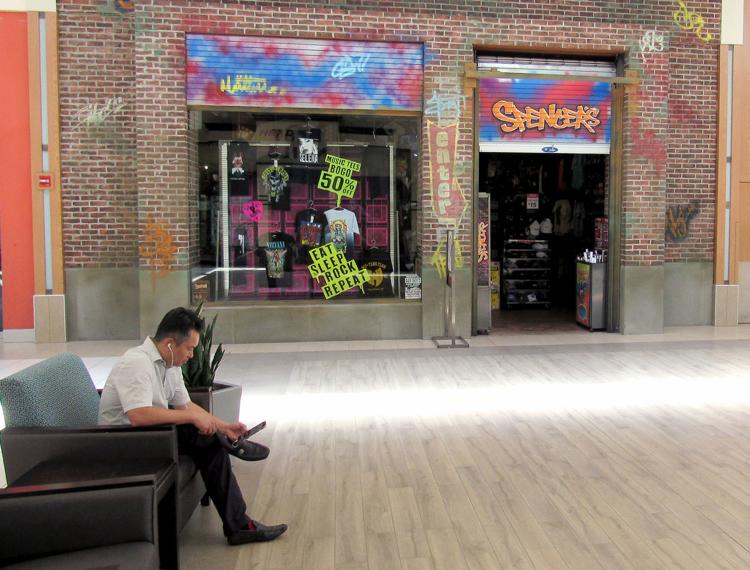 West Towne changes just beginning
In May, CBL, which operates 117 properties in 26 states, announced the first phase of redevelopment plans at Jefferson Mall in Louisville, Kentucky. The project includes a Round1 Bowling & Amusement in what for years had been home to a Macy's department store.
At Brookfield Square near Milwaukee, CBL is adding BistroPlexSM from Marcus Theatres, which combines dining and movie-going in every auditorium, and WhirlyBall in what had been a former Sears. WhirlyBall is described as a combination of lacrosse and bumper cars played by two teams of five. The two-story Brookfield Square restaurant entertainment venue will feature two WhirlyBall courts, eight bowling lanes with lane-side service, a four-lane VIP Bowling Suite and a multi-level LaserTag arena, full-service restaurant and bar, private and semi-private event spaces and an outdoor patio and terrace.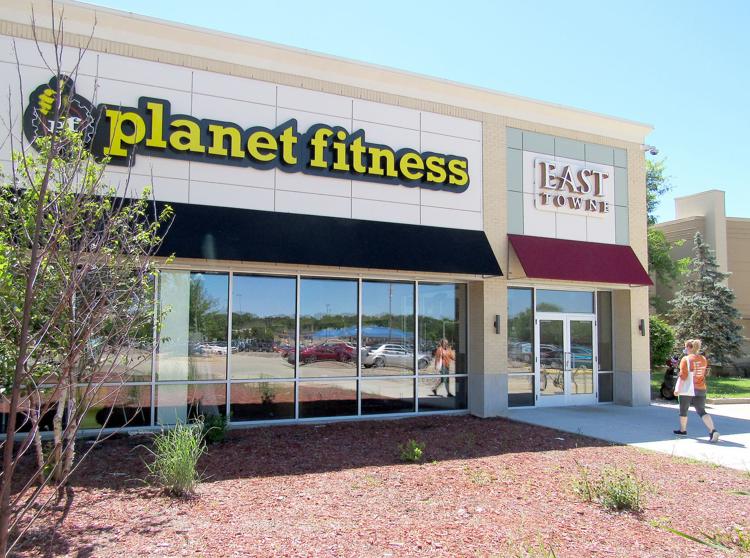 "The addition of WhirlyBall and BistroPlex will further enhance Brookfield Square's position as the premier dining and entertainment destination in the Greater Milwaukee market," Stephen Lebovitz, president & CEO of CBL Properties said in April when the project was unveiled.
At West Towne, the transformation has been dramatic but may be only just beginning. By this fall, the mall property will have about 265,000 square feet of vacant space due to the recent spate of closings. That number does not include the Sears Automotive Center building, which had been targeted for redevelopment in 2016 into restaurant space but so far the owner of that portion of the mall, Seritage Growth Properties, has not moved forward with those plans.
On West Towne's south side near the Beltline, plans for the 55,000-square-foot former Toys "R" Us building are being formed and there has been interest in the Boston Store space, Schultz said. No plans have yet been announced for the former Granite City Brewing facility that closed in October after 11 years on the mall's east side.
"Our leasing team considers a variety of factors when evaluating new uses," Schultz said. "We look at what uses are currently missing from the market, what there's a demand for, as well as what we feel will be embraced and supported by the community."
In 2017, the Sears store at West Towne was cut in half with one portion remaining a Sears store while a Dave & Busters restaurant and arcade and Total Wine & More liquor store, known for its classes and tastings, opened in the remodeled space in April. By the time Black Friday arrives in November, JCPenney will remain as the only original store from when the mall opened in 1970.
At East Towne, which opened in 1971, JCPenney, Sears and Spencer's are the three remaining charter members.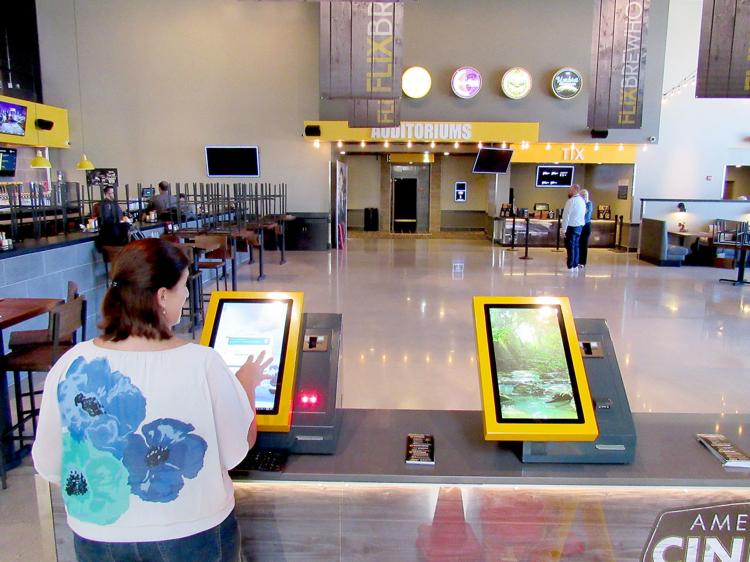 Flix expecting 6,500-plus people every week
The Flix, with a full bar and seating for 120 in the lobby, adds new flair to the mall.
The company opened its first location in the Austin, Texas, suburb of Round Rock in 2011 and has added others in Des Moines, Iowa; Carmel, Indiana; Albuquerque, New Mexico, and North Dallas, Texas. Five others are either proposed or under construction in Arizona, Texas and Oklahoma, but the Madison Flix is the first for CBL.
The Madison operation has its own brewmaster who plans to make about 1,000 barrels a year, virtually all of it consumed on site. The business, which employs 150 people, has a full-service kitchen with made-from-scratch pizza, offers up first-run movies but also documentaries and locally and independently made movies, typically shown in the smaller auditoriums. Johnson said 6,500 to 7,000 people, on average, are expected per week.
"We look for towns that are craft-beer sophisticated and really strong real estate partners," Johnson said. "You have to have people who want to have a dine-in movie theater and want to have an experiential entertainment concept. You have to have a partner that really wants that to work."