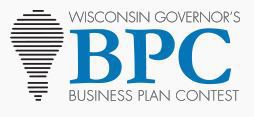 Five young companies from the Madison area are among 13 finalists that have made it to the final round of judging for the Wisconsin Governor's Business Plan Contest.
You have free articles remaining.
Cellular Logistics, Sun Prairie: A new way to treat heart failure.
Cardigan, Madison: A new way for people to exchange contact information.
DotCom Therapy, Madison: An online platform to connect patients to a certified speech-language pathologist.
ThirdSpace, Madison: Cloud-based software for solving business problems and enhancing office culture.
EWPanel, Madison: A nanogenerator for generating electricity from human body movement to be used for wearable products.
The other startup finalists include ideas for delivering cancer drugs; an electronic compass to help firefighters find their way in smoky fires; and a pickup service to transport organic waste to compost piles.
The finalists had to submit full business plans defining their customer base and providing financial data. They have survived three rounds of judging that began in January with about 175 entries.
The 13 companies will make live presentations at the Wisconsin Entrepreneurs' Conference on June 6. Winners will be announced on June 7, at the conclusion of the two-day conference which will be held at Union South.