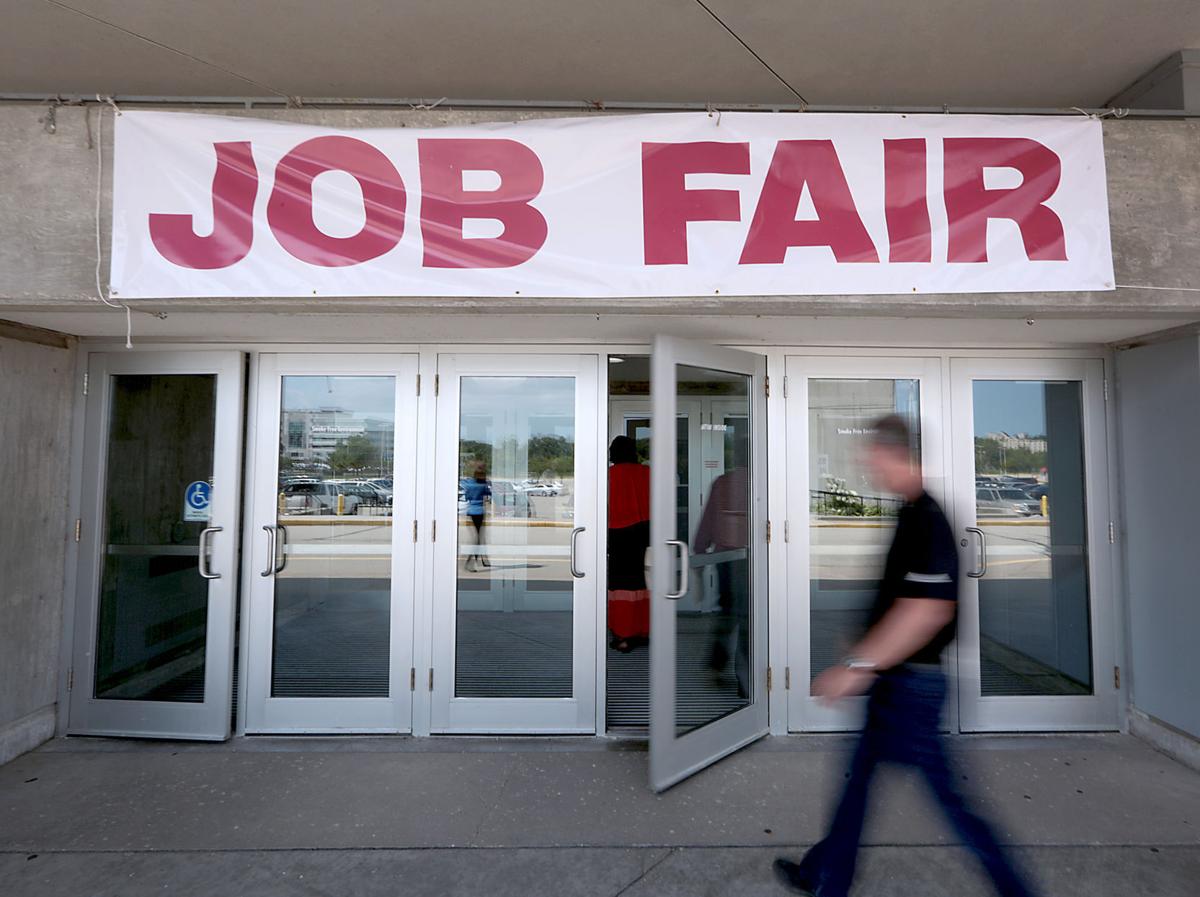 A Madison staffing firm and local job centers are hosting job fairs Wednesday highlighting open jobs within dozens of local companies to help area residents who had been laid off due to the COVID-19 pandemic.
The locally owned and operated branch of national staffing and recruiting agency Spherion is taking part in the company's nationwide series of online job fairs on Wednesday.
From 10 a.m. to 2 p.m., job seekers can meet online with a local Spherion specialist to talk about the jobs at about two dozen local companies that have contracted with Spherion to fill positions. Jobs range from entry level to highly skilled positions, from lab or help desk workers to lawyers.
Margaret Leitinger, vice president of the Madison company, said career agents will be available throughout the fair to help pair job seekers to positions, whether they are looking for jobs in the same industry they were in before or they are looking to change careers.
Those career agents can also identify experience a job seeker might have from one industry that can transfer to another, Leitinger said. For example, someone who worked several years as a restaurant server but was laid off during the pandemic would have some skills that could be applicable to working in a customer service call center.
"Maybe they don't know what they're looking for, maybe they don't see a particular job, maybe they don't see the potential of their skills," Leitinger said. But the job fair "gives them an opportunity to talk to one of the Spherion local career agents and recruiters that can answer some of those questions."
Appointments can be made by registering early at spherion.com/job-seekers/. Representatives will also be available for drop-in appointments, Leitinger said.
Also virtual
The Wisconsin Workforce Development Association is partnering with regional development boards and job centers to put on a different job fair Wednesday.
Through the job centers and development boards, including the Dane County Job Center and the Workforce Development Board of South Central Wisconsin in Madison, job seekers can view dozens of fliers for various job openings in what the association is calling a "click-through" job fair.
"We know it can be difficult to connect job seekers to employers, especially when in-person job fairs and recruitment events are on pause," said Seth Lentz, CEO of the Workforce Development Board of South Central Wisconsin. "This Click Thru Job Fair is a great way for talented workers and career opportunities to intersect virtually."
About 90 employers, ranging from manufacturers to construction companies to professional offices, submitted flyers for job seekers to peruse online at wdbscw.org/click-thru-job-fair/.
The click-through job fair follows previous drive-through job fairs hosted by the development boards and job centers across the state. To promote social distancing, the job centers canceled in-person events during the pandemic while finding other ways to match the droves of newly unemployed workers with open jobs.
---
Fave 5: Business reporter Shelley K. Mesch reflects on 2020 coverage