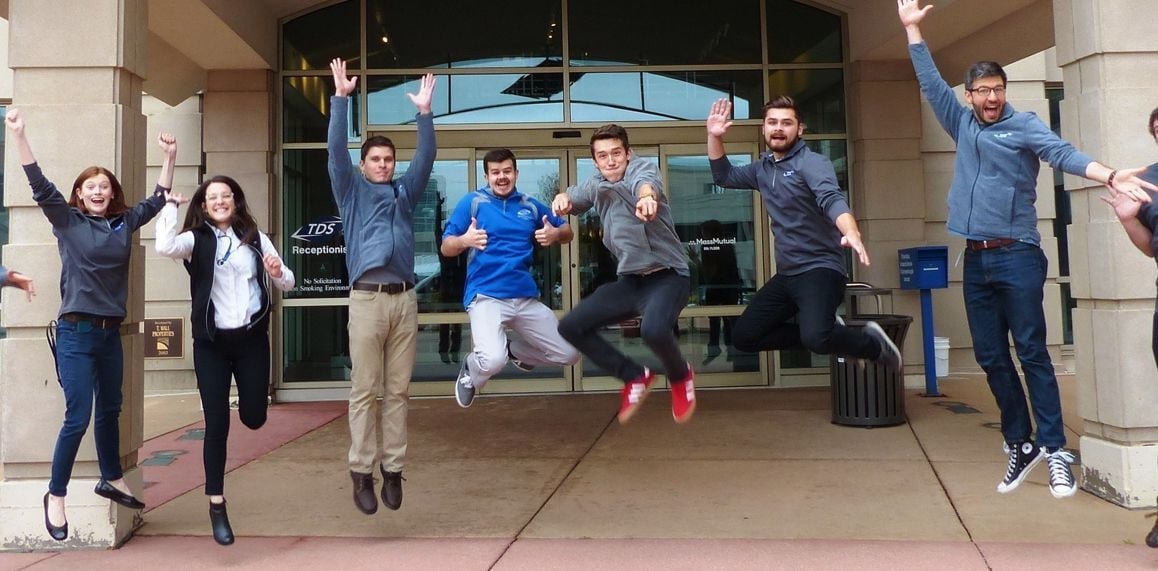 Here are the other top-ranked large firms in Top Workplaces 2021, rounding out a diverse mix of some of the area's bigger employers and featuring a range of benefits that employees are able to tap into.
6. TDS Telecommunications
TDS provides 1.2 million connections to innovative high-speed internet, phone and TV entertainment services in nearly 900 communities. The firm has more than 3,000 employees, with more than 1,400 at its Madison headquarters.
The company offers paid time off for volunteer work, educational assistance, a 401(k) plan that matches the first 3% of an employee's contribution and 40% of the next 2%. It has also formed employee resource groups based on a variety of employee interests, ranging from diversity to veterans and active military to women in technology to interns.
Employee comment: "I am able to both use the gifts that I have been given and expand my horizons by learning about new areas of the company and new technologies."
Nelnet is the nation's largest student loan servicer, managing nearly $458 billion in student loans for 14.6 million borrowers but also provides consumer loan origination and servicing, payment processing and telecommunications innovation.
Based in Lincoln, Neb., the company has 630 employees in Madison and offers associates the flexibility to allocate employer-matched funds to their own student loan balances, gym memberships and health savings accounts.
Employee comment: "I feel others around me are working with the same enthusiasm toward a goal of achieving the best we can for our clients and customers."
Founded in 1946, WPS Health Solutions is a leading not-for-profit health insurer based in Madison and serving people globally. WPS is a provider of administrative services for the U.S. government, including managing Medicare benefits for millions of seniors and serves millions of veterans and military members through TRICARE and Veterans Administration programs.
WPS offers a dollar-for-dollar 6% 401(k) match, $100 wellness reimbursements, extensive health benefits and preventative and diagnostic dental care covered at 100%, available on the first day of employment. About 1,200 of its 4,000 employees work in Madison.
Employee comment: "I have the ability to flex my schedule for whatever may come up in my personal life so I can deal with it but still complete my work without having to ask for time off or explain myself."