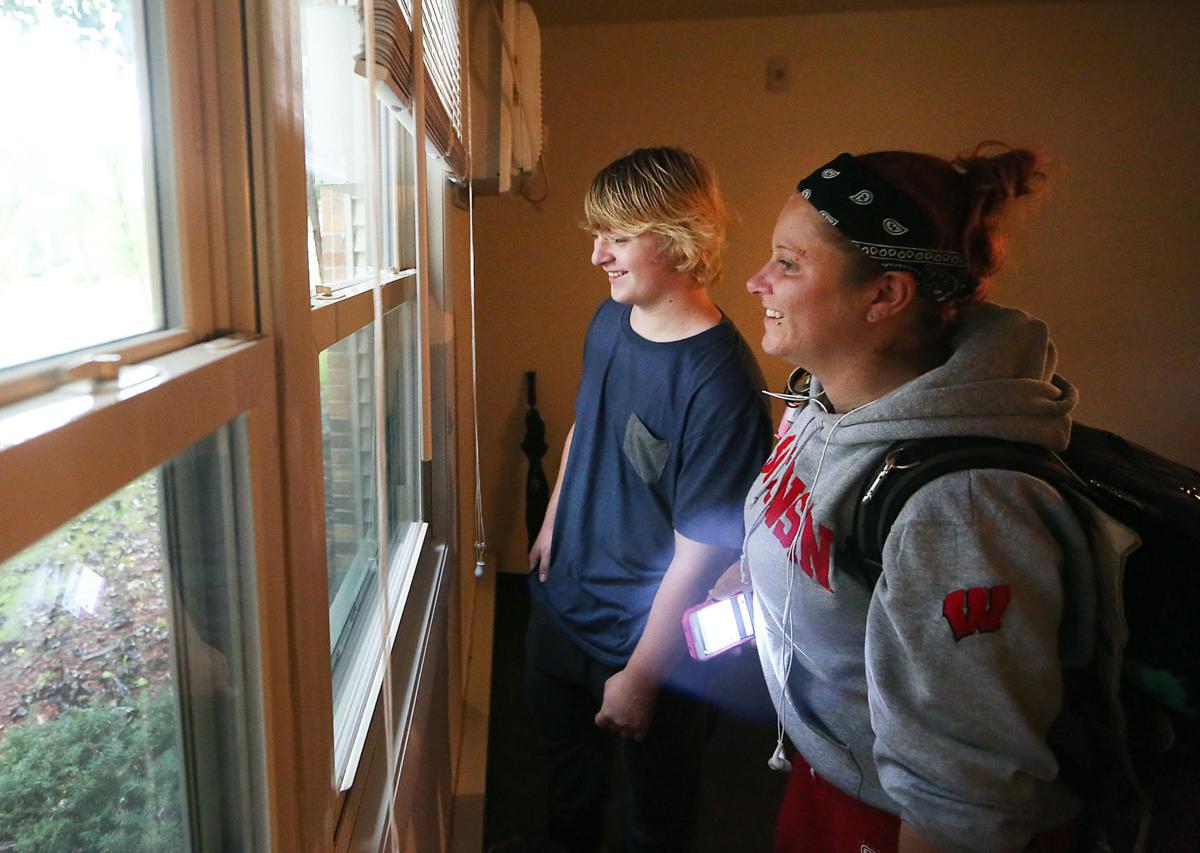 Sylvers, 33, and her son Taylor, 14, became homeless in October 2014 and, after again running out of nights at the Salvation Army emergency shelter for women and children in the spring, they slept on benches on Library Mall.
The volunteer Friends of State Street Family has teams of people who do street outreach, make and serve food, collect donations, and do special projects to help those without homes. 
Sylvers continued to work with a case worker at the Salvation Army, got connected to The Road Home, and on Wednesday, she and Taylor moved into a two-bedroom apartment run by the Meridian Group on the Southwest Side. Sylvers now has a job working large events with RTM Security and will pay 30 percent of her income for rent. Taylor has started his sophomore year at Middleton High School.
"It's been a long road," she said as she entered the apartment for the first time. "Extremely amazing."
Sylvers credits tireless advocacy by Tami Fleming of Friends of State Street Family, a volunteer group that aids the homeless, for helping her and Taylor finally get into housing. The Friends group also helped provide furnishings for their new home.