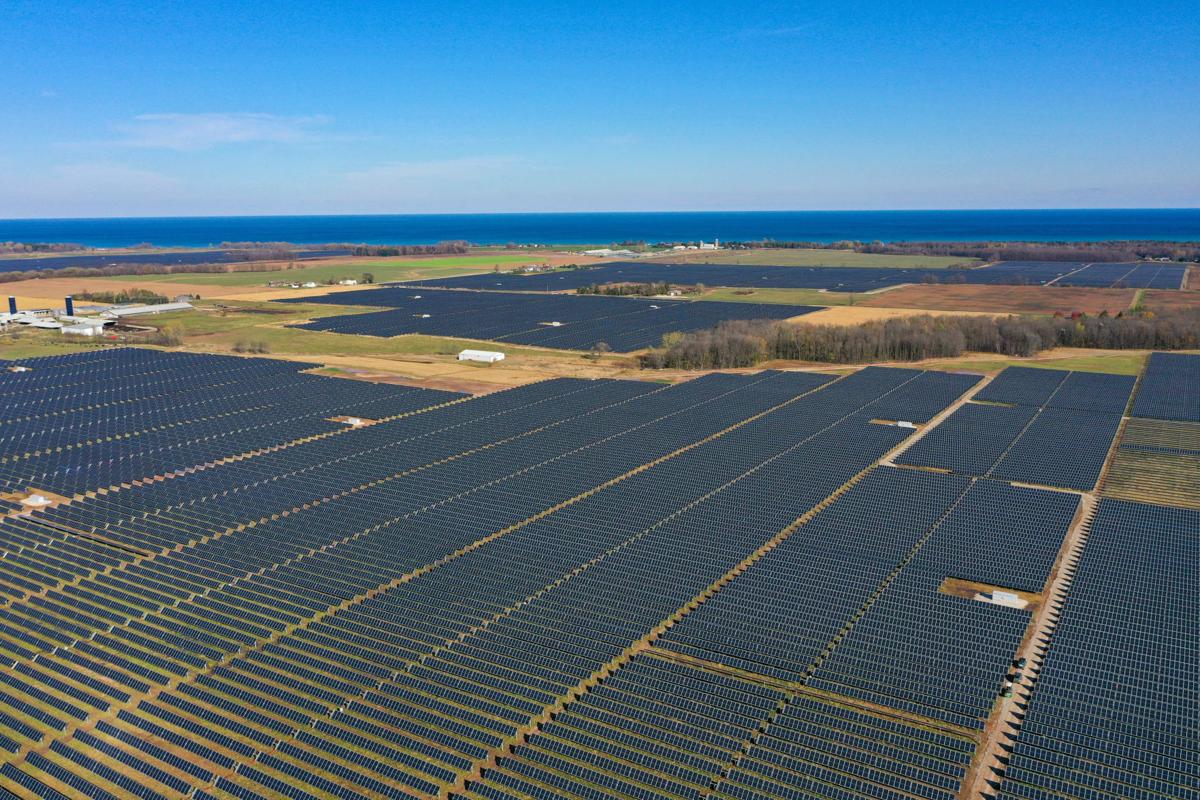 Three Wisconsin utilities are considering plans to purchase a 465-megawatt solar and storage facility proposed for southeastern Dane County that would be Wisconsin's largest renewable energy plant.
Chicago-based developer Invenergy last week filed an application with the Public Service Commission for permission to build the 2,400-acre project just north of Interstate 90 in the towns of Christiana and Deerfield.
If approved, the project — known as Koshkonong Solar — would begin construction next year and begin generating electricity by the end of 2024, according to Invenergy's application.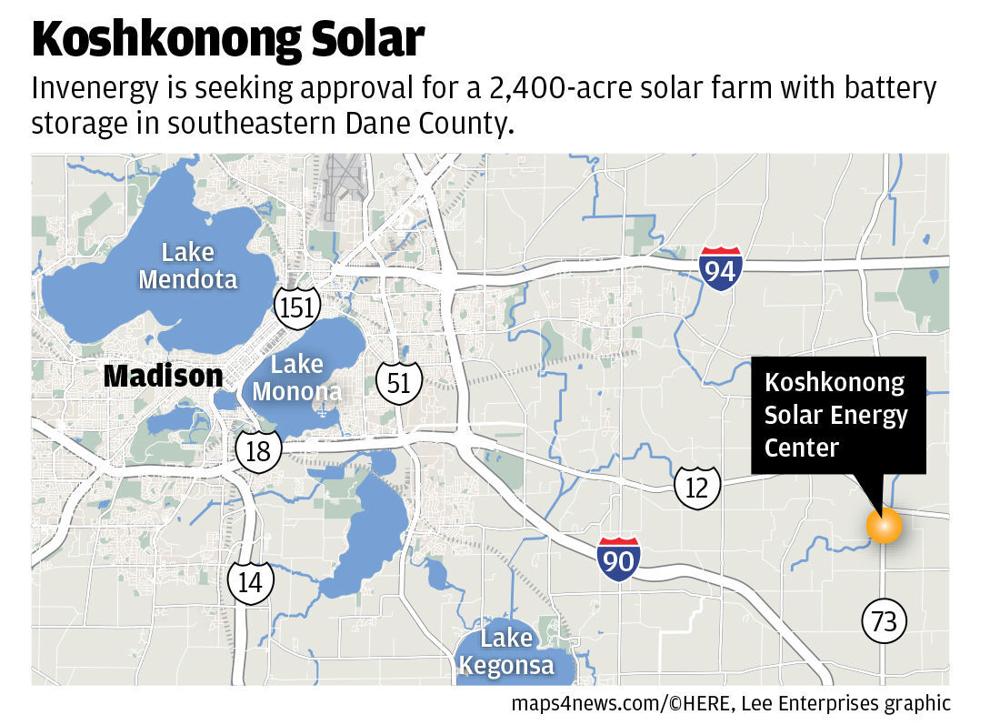 Madison Gas and Electric, along with We Energies and Wisconsin Public Service Corp., on Tuesday opened a docket for an application to purchase Koshkonong Solar, though the utilities had yet to file an application Wednesday.
Because Invenergy is not a regulated utility, the cost of the project is not included in the application.
In order to receive approval to buy it, MGE and its partner utilities would need to disclose the purchase price and show that it is needed and would not add to the cost of service without proportionally increasing the value of that service.
Both utilities confirmed Wednesday they are exploring purchasing the Koshkonong project, which would fit with other recent clean energy partnerships.
In each case, WEC would own 90% (split between We Energies and WPS), and MGE the other 10%.
The mayor released a "climate forward" agenda Wednesday that outlines efforts to reduce greenhouse gas emissions from city operations as well as buildings and transportation.
WEC last year announced plans to invest $2 billion in solar, wind and battery projects by 2025 while retiring 1,800 megawatts of fossil fuel capacity, which the company says will help reach its goal of cutting carbon dioxide emissions 70% by the end of the decade.
MGE is targeting a 65% carbon reduction by 2030, and both utilities have a goal of carbon-neutral electricity by 2050, which is in line with what scientists say is needed to avoid the most catastrophic impacts of climate change.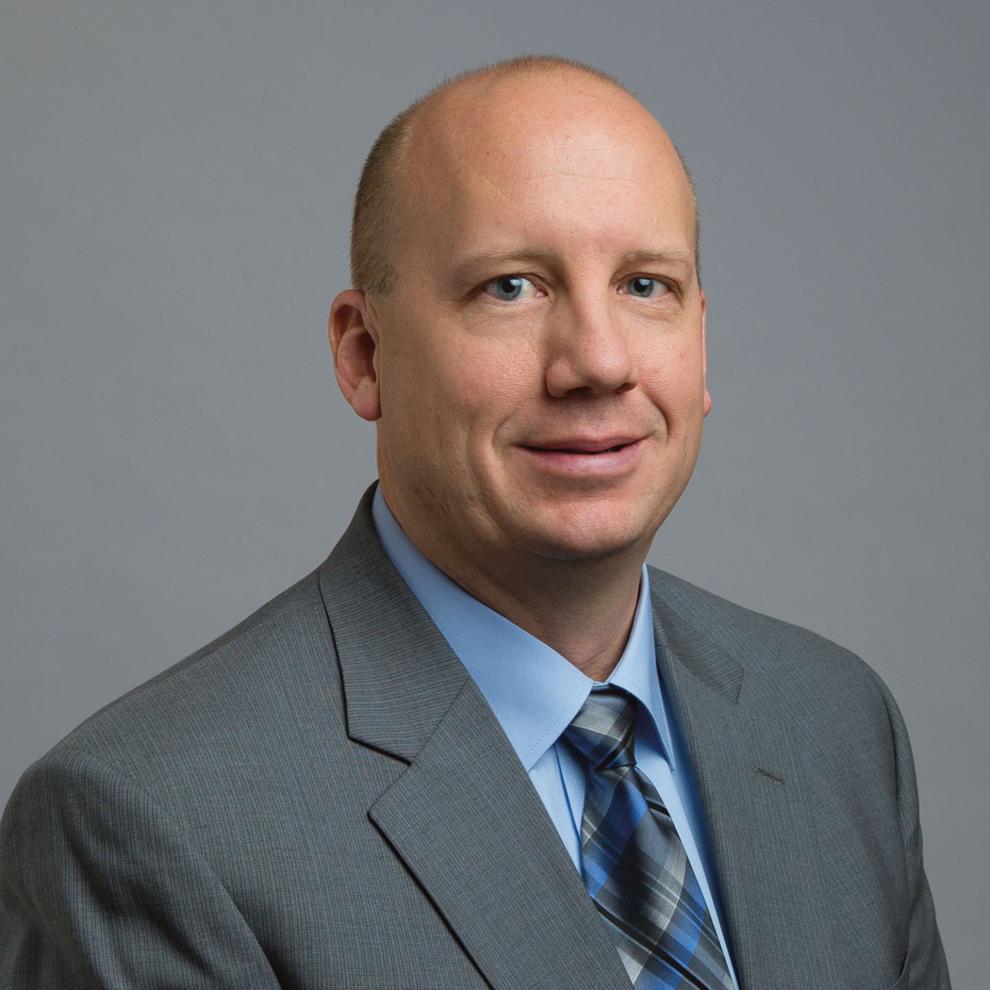 "We are transforming our grid for the future in a number of different ways, one of which is growing our use of cost-effective, renewable generation to decarbonize our energy supply," MGE president Jeff Keebler said in a statement. "Our recently announced renewable projects will help us manage long-term costs to customers."
The utilities have not said how those purchases would affect rates, but say they will help the companies meet their capacity needs and carbon reduction targets in a cost-effective manner and will provide a hedge against future fossil fuel costs.
The machines will be used to make molybdenum-99, or Mo-99. The isotope decays into technetium-99m, which is used to detect cancer, heart disease and other conditions and is used in about 40,000 procedures in the U.S. every day.
The PSC is expected to vote Thursday on Alliant Energy's proposal to spend about $887 million on six solar farms under development across the state.
Alliant last month filed an application seeking to spend another $515 million on six more solar farms as part of the company's efforts to retire its coal-fired power plants by 2025.
---