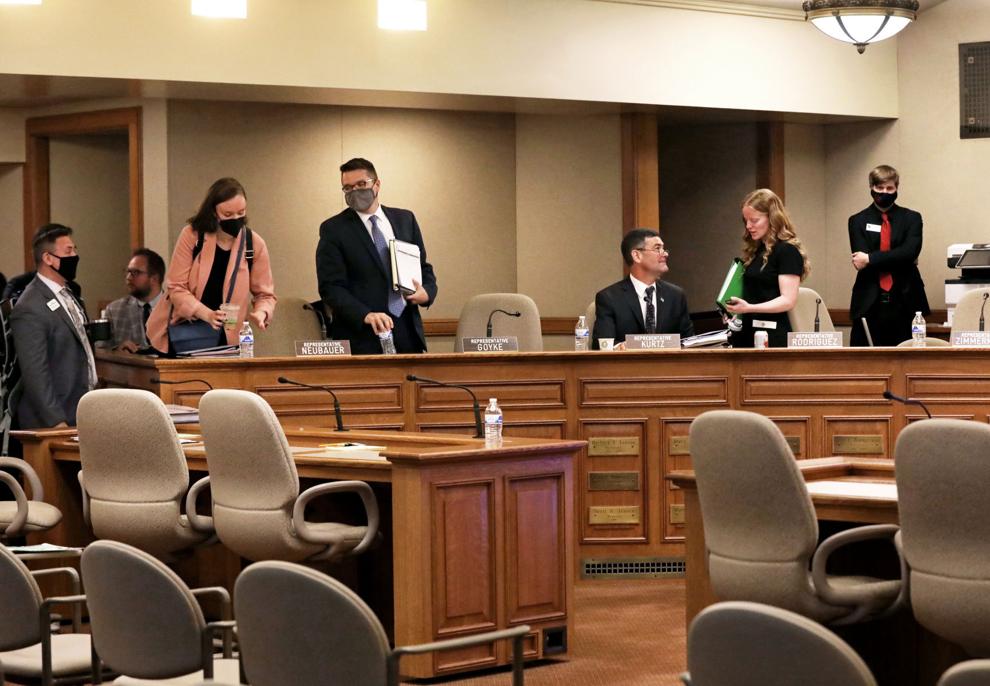 Vaccinated people will no longer be required to wear masks in the state Capitol and most other state facilities beginning on June 1, according to new guidelines published by Gov. Tony Evers' administration.
The guidance, however, also signals that some changes state agencies implemented during the pandemic, such as working from home, may become permanent options.
The new guidance for state employees and members of the public using state facilities comes after Public Health Madison and Dane County announced Tuesday that after the expiration of the current COVID-19 public health order on June 2, no new orders will be issued.
The federal Centers for Disease Control and Prevention says those who are fully vaccinated can shed their masks and forgo social distancing for most indoor and outdoor activities, regardless of gathering size. The CDC still recommends wearing a mask and keeping 6 feet away from people outside one's household for unvaccinated people, who are at far greater risk of still getting sick and dying of the disease.
The updated COVID-19 guidance for state government follows CDC, Wisconsin Health Services and local public health guidance.
State facilities in Dane County are able to lift their mask mandates a day before Dane County's mask mandate lifts because state facilities are not subject to county jurisdiction.
"Our guidance is consistent with the next turn of the dial for state government," said DOA spokesperson Olivia Hwang. "It also has a similar time frame to both Milwaukee and Dane counties where we have the two largest concentrations of our state workforce. Employees will be required to follow more stringent local regulations when offsite."
For state workers, not everything is returning to normal. In accordance with CDC guidance, unvaccinated individuals, including state employees and members of the public, are still required to wear masks while in state facilities. Officials concede there's no easy way of assessing a person's vaccination status, meaning adherence to the requirement will likely depend on an honor system.
Additionally, working from home will continue to be encouraged, where feasible, through at least July 4. The DOA guidance said changes implemented during the pandemic have led to "transformational improvements in digital services, increased productivity, better customer service, and improved workplace flexibilities."
"Agencies preparing for the transition to normal operations should develop transition plans that build upon the positive changes that have occurred during the last year," the guidance continued.
State agencies won't be verifying vaccination status. According to the guidance, supervisors will only seek verification of an employee's vaccine status if there is credible evidence the employee is misrepresenting his or her status in order to avoid face-covering requirements.
Other exceptions to the lifting of the state building mask mandate may apply. The new guidance from the Department of Administration, which oversees the operation of state government, says the departments of Corrections, Health Services and Veterans Affairs may issue additional regulations for their employees, residents and visitors of congregate living facilities.
Those departments oversee state prisons, veterans homes and other health facilities.
UW-Madison continues to require masks while indoors, while riding a campus bus and when in a university vehicle with at least one other person. An announcement on an updated mask policy is expected next week, university spokesperson John Lucas said.
The updated state guidance, issued late Wednesday, comes as just about anywhere you travel in Wisconsin will no longer have a public mask requirement in place, although private businesses and organizations may continue to require masks.