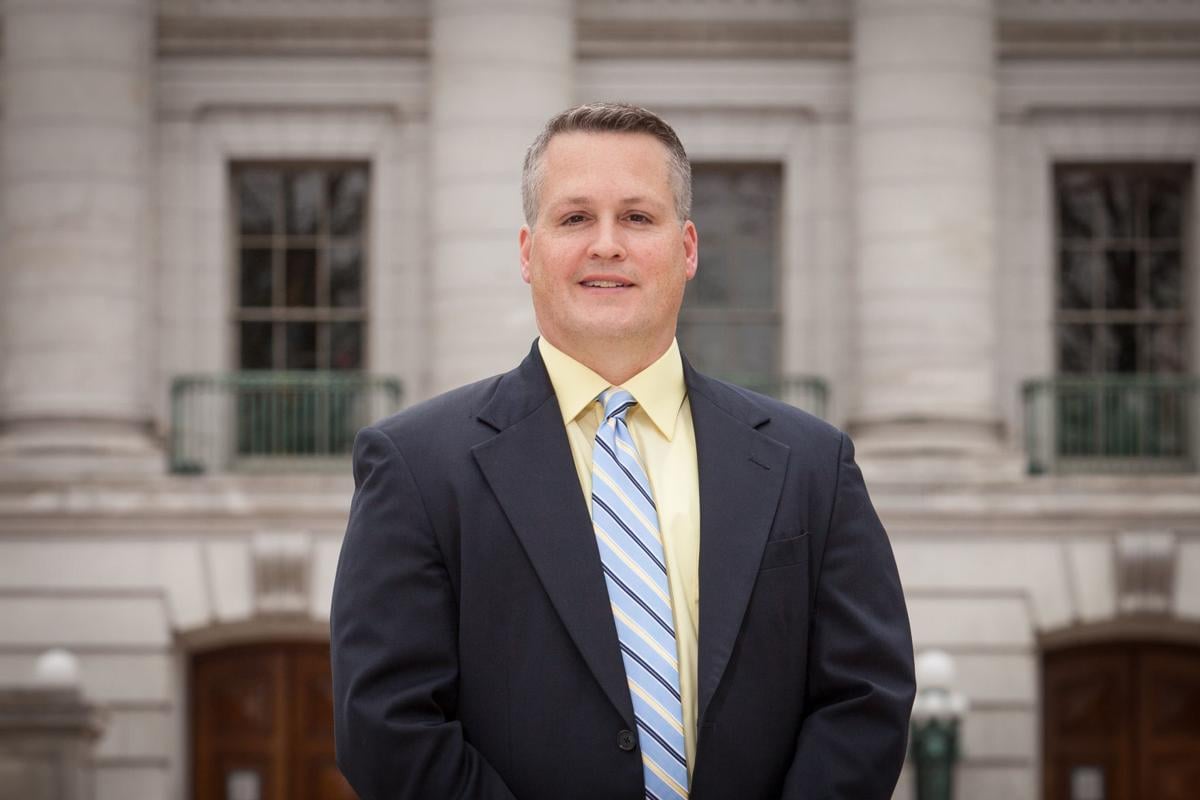 Republican UW-Madison professor Ryan Owens ended his five-month bid for attorney general Monday after facing criticism from conservatives for deleting podcast episodes he hosted featuring critics of former President Donald Trump.
In a statement, Owens, a conservative political science professor who also serves as affiliate faculty at the University of Wisconsin Law School, said he withdrew from the race due to what he called false attacks against him and blamed a political climate "even more disgusting than I expected."
With Owens out of the race, Fond du Lac County District Attorney Eric Toney is currently the only Republican challenging Democratic Attorney General Josh Kaul, who announced his reelection bid over the summer.
Owens had raised significantly more than Toney, reporting in July that he had raised more than $300,000 since joining the race in the spring, compared to Toney's $41,500. Early straw polls had also shown Owens in the lead over Toney.
In a statement, Owens cited his reason for withdrawing from the race as a "disgusting" political environment and baseless attacks against him but didn't specify which attacks.
"The last few weeks have shown me that politics is even more disgusting than I expected," Owens said. "Having never run for political office before, I did not fully anticipate how disgusting it would get so quickly. You can be prepped for it, but until it happens you do not know the true impact. I could not have foreseen how much the attacks would affect my family."
Owens called the unspecified claims against him "wrongheaded and false," and said they've taken a toll on his family and especially on his son, who is autistic.
While the Owens campaign has declined to name the specific attacks against him, Owens has recently been criticized by his Republican opponent and conservative radio hosts for deleting podcasts featuring talks with critics of former Republican President Donald Trump, and for praising Gov. Tony Evers' initial response to the COVID-19 pandemic.
"Because I do not wish to put them through any more character assassinations I'm withdrawing my candidacy for Attorney General," Owens said. "I understand some will ridicule me for why I'm leaving the race, but this is the truth and my family has always, and will always, come first."
In response, Toney said the episode was "another troubling example of Ryan Owens' pattern of dishonesty, which is unacceptable for someone who wants to be the state's top cop."
According to the Journal Sentinel, the missing episodes feature conversations with Charlie Sykes, a former conservative talk show host who became a Trump critic; Michael Murphy, a Republican strategist who opposes Trump; UW-Madison professor Kenneth Mayer, who faced criticism from conservatives for how he portrayed Trump in a syllabus; and Scott Coenen, the leader of a nonprofit group focused on renewable energy.
Owens served as director of UW-Madison's Tommy G. Thompson Center on Public Leadership and spoke with public officials and policy observers on its podcast, The Badgercast.
Conservative radio host Mark Belling criticized Owens for supporting Evers' pandemic response, characterizing Owens as a "RINO," an acronym for "Republican in name only."
"The governor, to his credit, was ahead of the game when it came to the 'safer at home' order," Owens had said about Evers' order closing schools and businesses to limit the spread of COVID-19.
Toney had called Owens a hypocrite because Owens had criticized Toney for filing 10 criminal complaints last year for violations of Evers' stay-at-home order. Those complaints were later dropped.
The Owens campaign had noted that Owens around the same time was also critical of Evers for flip-flopping on whether to move the date of the April 2020 election.
In a series of tweets, Toney said he was "honored to have had a spirited debate about the future of Wisconsin with Ryan" and welcomed Owens' supporters to join his campaign.
If multiple Republicans run for the position they would face off in an Aug. 9 primary. The deadline to get on the ballot is June 1.
Photos: Packers' 2021 season in pictures
Check out photo galleries from every game of 2021 from the preseason through the end of the regular season and the playoffs.