At least three current or former Mount Horeb students have died by suicide since last year.
Companies that Republican U.S. Senate candidate Kevin Nicholson worked for as a consultant laid off nearly 1,900 people since 2015, shutting down plants in Wisconsin and across the country as they moved to save money and shift production overseas.
The complaint alleges that Bryce and his campaign violated the Federal Election Campaign Act by "converting campaign funds to Bryce's personal use when at least $7,776.73 of the campaign's funds were used to pay for personal legal fees and a judgment against Bryce for a personal debt he owed his former-girlfriend — 13 years before Bryce became a candidate."
A Far East Side homeowner escaped injury Thursday night when a gas fireplace exploded as she turned up the temperature on the fireplace.
Two intersections of East Main Street on Madison's Near East Side will be closing next week so underground utility and sewer work can proceed.
Janesville police are looking for a suspect who allegedly committed a sexual assault on the city's South Side.
A natural gas main was cut by a construction crew in Reedsburg Thursday morning, causing about two dozen homes and businesses to be evacuated.
The Ride the Ducks tourist boats will be closed while the investigation into the deadly boat capsizing on Table Rock Lake is under investigation, the company said Friday.
A robbery at an East Side sandwich shop was thwarted Thursday evening when an employee refused to hand over cash as demanded by the robber.
Top photos of the day as selected by the Associated Press.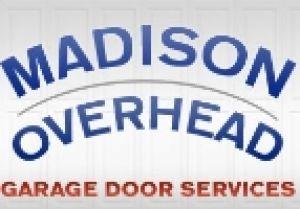 Madison Overhead Garage Door Services