Wisconsin's 6-foot-10 senior, a preseason All-American, had a hand in almost everything the Badgers did in the program's biggest victory since it upset No. 1 overall seed Villanova in the NCAA tournament two years ago.
Women and men from around Wisconsin rallied Saturday at the state Capitol to call for equal rights for all people.
The diocese was taking steps toward launching an investigation but Bishop Morlino's unexpected death put plans on hold.
Here's a roundup of what's closed along with area events related to the federal holiday. 
The storm that began Friday afternoon will have dumped 5 to 8 inches on the Madison area and up to a foot in far southern Wisconsin by the time it ends Saturday, nearly doubling Madison's snow total for the season, according to forecasters.
As your mom once said, "You're not going anywhere." So you may as well get something done while waiting for the snowplow. Here are nine tasks for a snowy day in Wisconsin.
The lawsuit, filed by the National Federal of the Blind, involves technology that lets blind employees use screen readers to translate information on a computer screen into audio or Braille.
The State of Wisconsin Investment Board is out with initial results for the Wisconsin Retirement System funds.
The decision from U.S. District Judge William Conley siding with the group, One Wisconsin Now, serves to illustrate the American legal community's emerging views on social media's role in democracy and to what extent political speech is protected there. 
"Cosby Show" actor Geoffrey Owens, who made headlines last year after he was seen working at a Trader Joe's, is one of many actors who've gotten day jobs to pay the bills.

Squeaky Clean Window Washing, LLC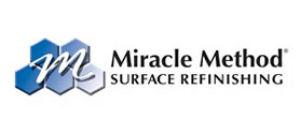 Miracle Method of S. WI, Inc.