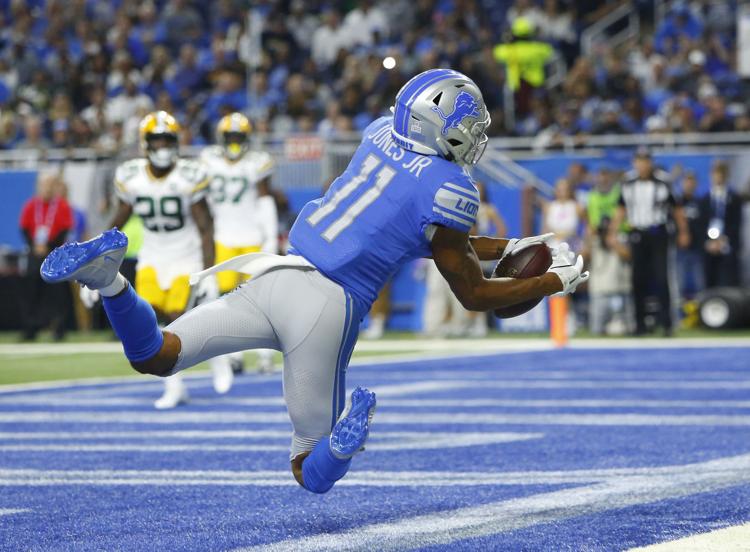 Packers defensive coordinator Mike Pettine has never had one of his defenses finish a season outside of the top 10 in terms of fewest yards allowed. And entering the week, his first Packers defense was ranked fourth in the 32-team league (313.8 yards per game).
And yet, there was Pettine at midweek, saying that measuring a defense based on that stat can be misleading – even if that stat makes one of his defenses look better than it is at this point. He pointed to last week's loss at Detroit, where the Lions managed only 264 yards but were 4 for 4 on scoring touchdowns in the red zone.
"We don't feel that great about the numbers. I don't get into that too much," Pettine said. "You look at it sometimes just to see where you are from a reference standpoint to the rest of the league, (but) I've never thought the way the league measures total defense (was accurate). I've always thought there should be some type of formula like a quarterback rating-type thing to measure defense, because yards can be (misleading).
"We didn't give up very many yards against Detroit, and part of the reason is because of the circumstances – we started on short fields and there weren't a lot of yards to give up. It can be deceiving that way. We feel good about probably where we're headed, but there's still a lot of details that we have to get cleaned up, and there's no substitute for game reps. There's no kind of easing into this. There's no honeymoon period. We're in the win now business and our guys realize that and we have to have a sense of urgency to get cleaned up what we need to get cleaned up."
Asked what the No. 1 issue is with his group, Pettine – after reiterating that total yards is "a very poor ranking system" – replied, "It's the points. The red-zone stuff was the most discouraging in Detroit. Did we get put in some bad situations? Of course. That happens in football. But we've got to find ways to stop people in the red zone. Those are four-point situations you're put into. We want take the ball away but, at the very minimum, force a field-goal attempt. When you're not doing that, that's going to get you beat real fast. We've overemphasized it this week. We spent a little bit more time on the red zone. I know we went back and did a little bit more a self-scout and looked at it and cleaned some things up and added a few things. Hopefully, we'll get the results on Monday night."
---
Jason Wilde covers the Packers for ESPN Wisconsin. Listen to him with former Packers and Badgers offensive lineman Mark Tauscher weekdays from 9-11 on "Wilde & Tausch" on 100.5 FM ESPN Madison.