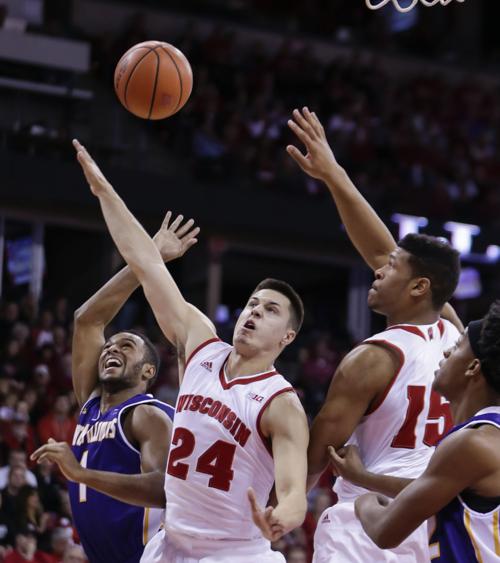 Nov. 13, Kohl Center
Season record: 0-1
On the eve of his team's official start to the 2015-16 season, University of Wisconsin men's basketball coach Bo Ryan was asked if he was satisfied where the Badgers stood heading into the opener.
"Yeah," Ryan said. "You know why? Because I can't change it. We are where we are."
Ready or not, the calendar said it was time for the Badgers to start the season. As it turned out, UW still could have used a few more weeks of practice.
Junior guard Garret Covington made two free throws with 10.2 seconds remaining to help the Leathernecks, a 25-point underdog, stun the Badgers.
Leathernecks senior guard J.C. Fuller went 4 of 4 from 3-point range and scored 20 points to lead all scorers. Covington scored 14 of his 16 points after halftime to help Western IllinoiS which was picked to finish last in the Summit League this season, overcome a seven-point halftime deficit.