Forecasters say they're growing increasingly confident that a substantial storm system will hit Wisconsin Friday night into Saturday, with the exact track and temperatures determining who gets wintry mix and who gets all snow, and how much, according to forecasters.
"All interests will want to keep up with the latest forecast, especially if planning travel during this period," the National Weather Service said, with the potential for 6 inches or more of snow to the north of the track of the low pressure system.
In Madison, snow is likely on Friday mainly after noon, some rain mixing in Friday night into early Saturday, then snow on Saturday.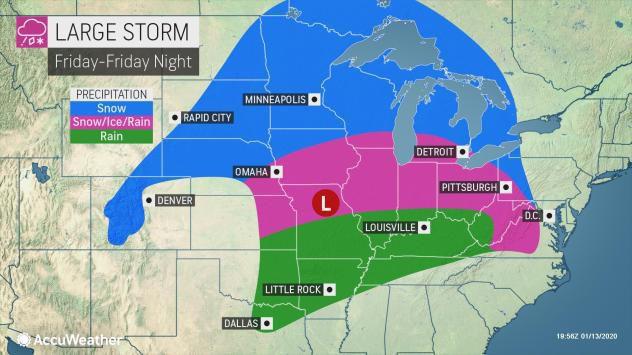 Elsewhere across Wisconsin, La Crosse should see snow Friday into Saturday, Eau Claire 2 to 4 inches of snow Friday and more into Saturday morning, Green Bay possible snow later Friday and snow Saturday, and Racine snow and mixed precipitation Friday into Saturday.
27 Storm Track meteorologist Max Tsaparis said the Madison area is likely see snow late on Friday, turning into a mix at night, and ending s light snow Saturday.
AccuWeather said a large corridor of the north-central U.S. will face wintry weather, with snow totals easily surpassing 6 inches in places where it snows.
"At this time, we expect many of the major metro areas of the Midwest to face messy commutes both Friday morning and evening," AccuWeather Meteorologist Mary Gilbert said.
A corridor from eastern Nebraska through portions of Iowa, Illinois, Indiana, Ohio and southern Michigan could see icy conditions, AccuWeather said, adding that the corridor of heaviest snow and ice may shift to the north and west or south and east as forecasts for the track of the storm firm up.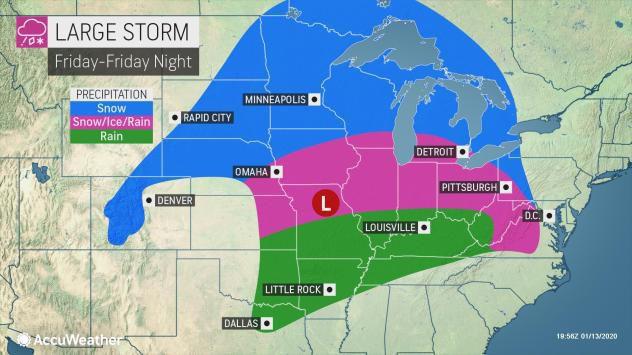 An active pattern weather this week also will produce a little freezing drizzle for south-central Wisconsin Tuesday morning, and likely deliver light snow that could accumulate to 1 to 2 inches Wednesday morning for areas along and north of a line from Dodgeville to Madison to Port Washington. There also is a chance for light freezing rain, the Weather Service said
Madison could see under half an inch of snow and under a tenth of an inch of ice.
La Crosse could see 1 to 2 inches, Eau Claire 1 to 3 inches, Green Bay around 2 inches, and Racine less than half an inch.
You have free articles remaining.
27 Storm Track's Tsaparis forecasts a light mix Tuesday morning, a light wintry mix and snow to the north portion of the Madison area with minor accumulations.
The Weather Service said chances for precipitation in Madison are 70% Wednesday, 30% Wednesday night, 70% Friday, 90% Friday night and Saturday, and 30% Saturday night.
Skies over Madison should be cloudy Tuesday and Wednesday, sunny Thursday, cloudy Friday and Saturday, mostly sunny Sunday, and partly sunny Monday, with highs near 37, 34, 17, 33, 35, 18 and 20, and lows Tuesday night through Sunday night around 19, 11, 7, 27, 9 and 6.
27 Storm Track's Tsaparis predicts highs ranging from 37 Tuesday down to 17 Thursday, back to 29 Saturday, and just 10 and 12 Sunday and Monday, with lows going below zero those nights.
Monday's high in Madison was 30 at 11:59 p.m., 4 degrees above the normal high and 23 degrees below the record high of 53 for Jan. 13, set in 1961.
Monday's low in Madison was 26 at 2:41 a.m., 15 degrees above the normal low and 48 degrees above the record low of 22 below for Jan. 12, set in 1916.
Officially, 0.02 inches of precipitation was recorded at the Dane County Regional Airport on Monday, boosting Madison's January and 2020 precipitation total (rain plus snow converted to liquid) to 0.7 inches, 0.17 inches above normal. The meteorological winter (December through February) total rose to 2.22 inches, 0.05 inches below normal.
Madison's record precipitation for Jan. 13 is 1.21 inches, set in 1910.
Officially, 0.4 inches of snow was recorded at the Dane County Regional Airport on Monday, boosting Madison's January and 2020 snow total to 6.5 inches, 1.2 inches above normal. For meteorological winter, Madison has received 9.4 inches, 9.4 inches below normal. For the snow season (since July 1), Madison has received 25.1 inches, 2.2 inches above normal.
Madison's record snowfall for Jan. 13 is 7.3 inches, set in 1979.
---
Photos: Remembering the record-setting blizzard of December 2012
Scene from December 2012 blizzard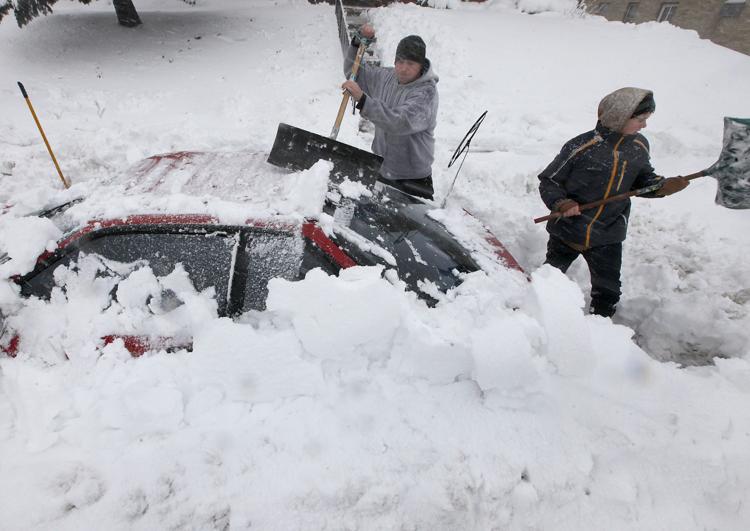 Scene from December 2012 blizzard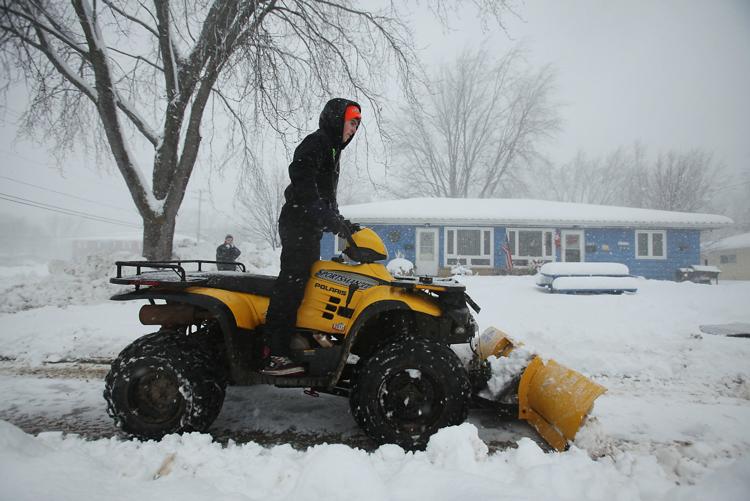 Scene from December 2012 blizzard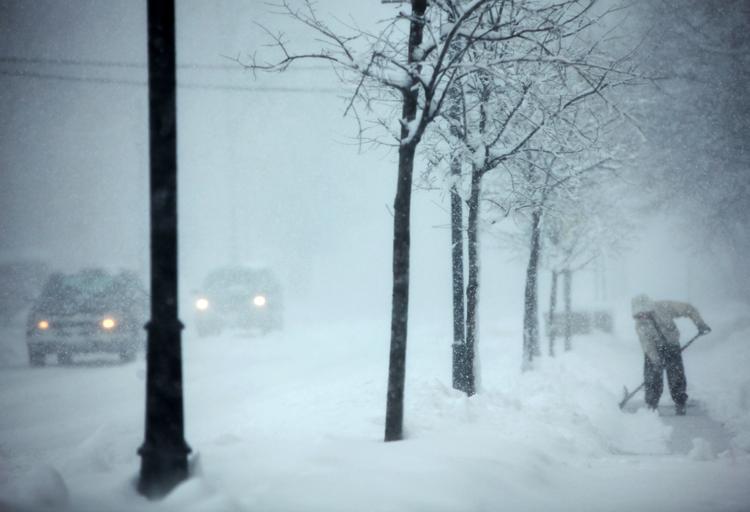 Scene from December 2012 blizzard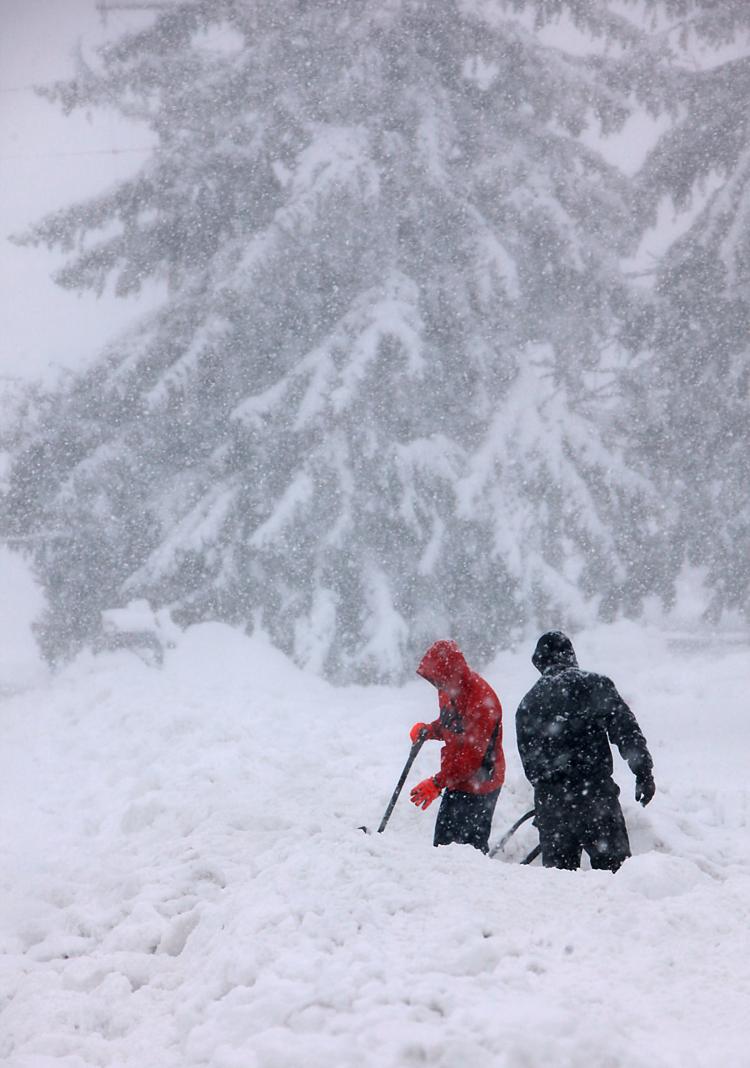 Scene from December 2012 blizzard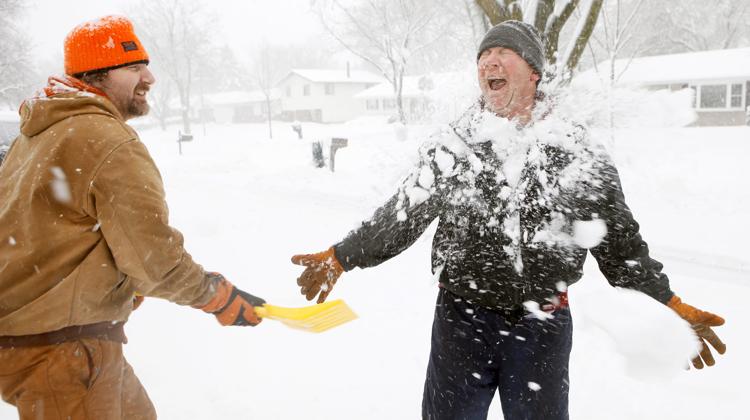 Scene from December 2012 blizzard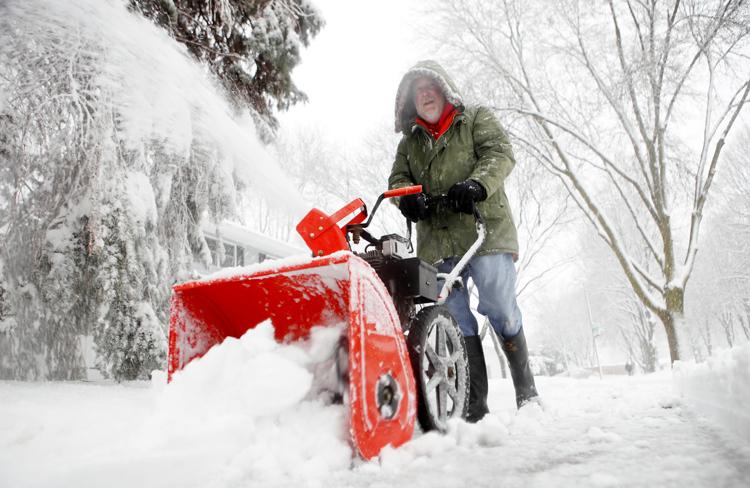 Scene from December 2012 blizzard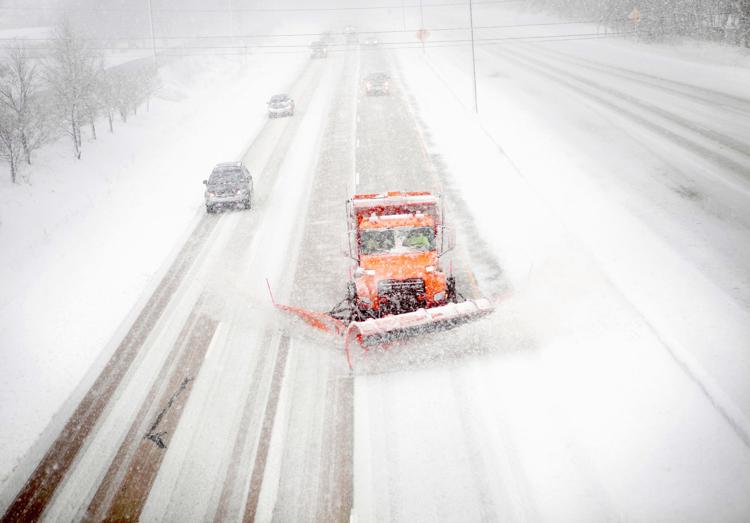 Scene from December 2012 blizzard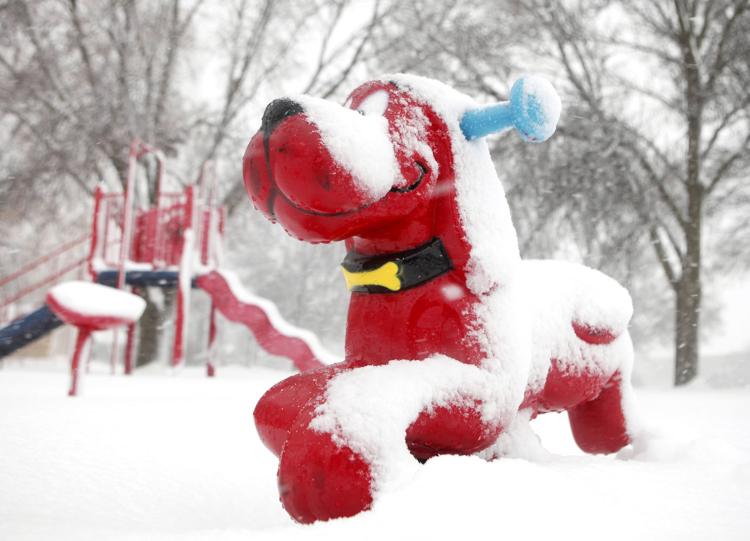 Scene from December 2012 blizzard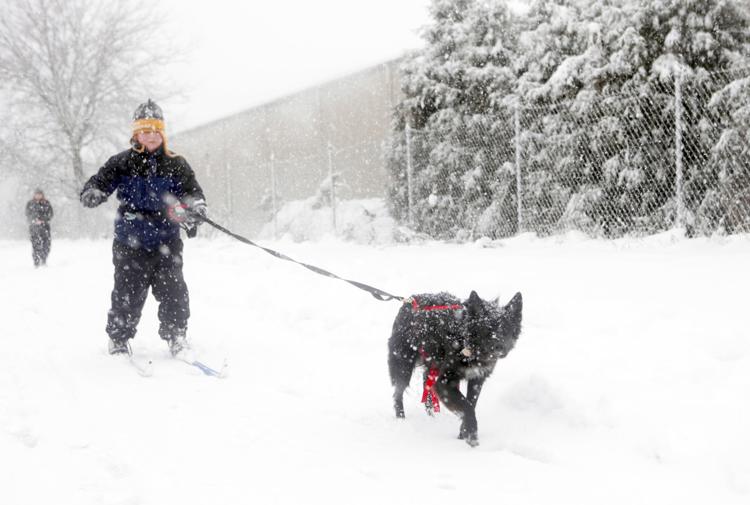 Scene from December 2012 snowstorm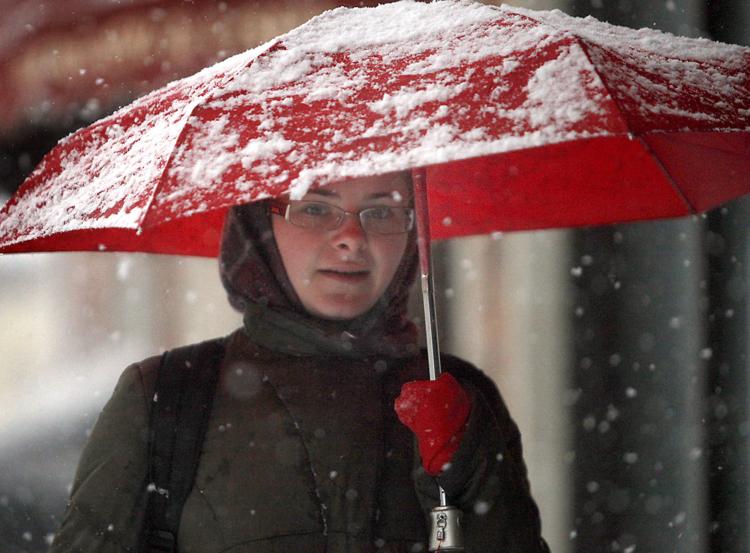 Scene from December 2012 blizzard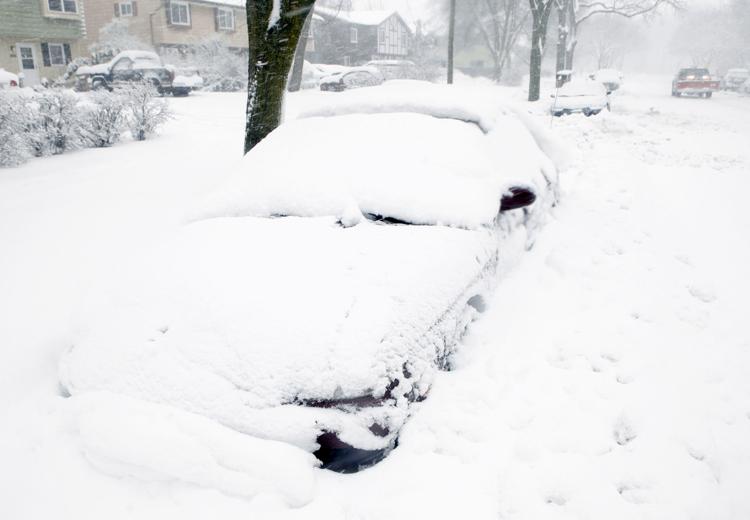 Scene from December 2012 blizzard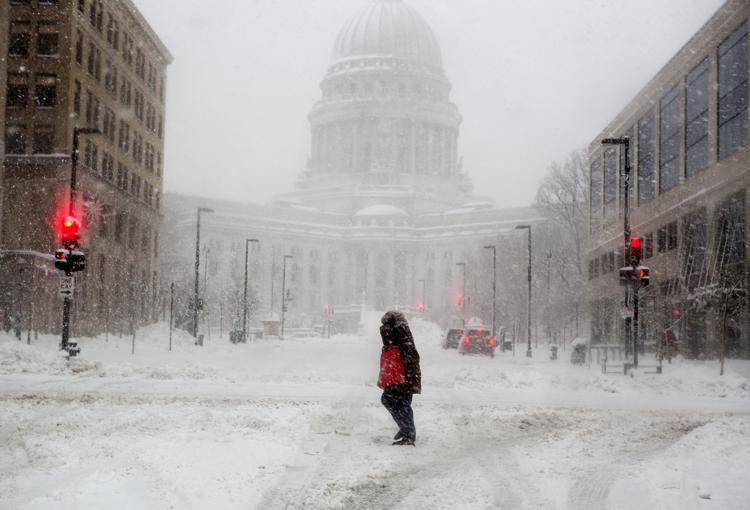 Scene from December 2012 blizzard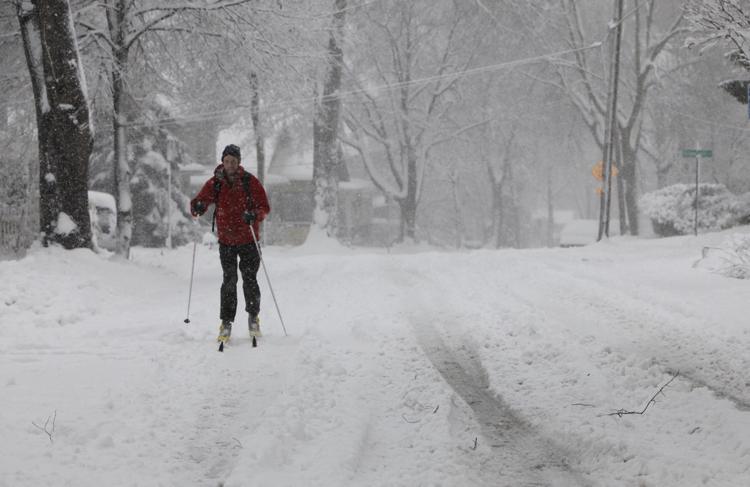 Scene from December 2012 blizzard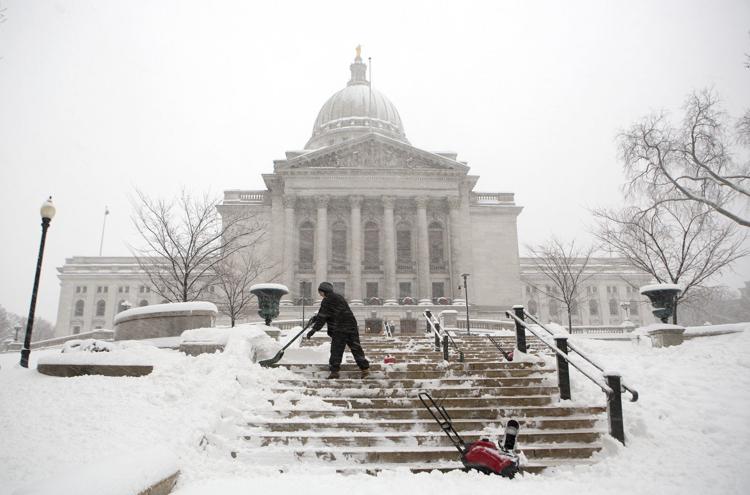 Scene from December 2012 blizzard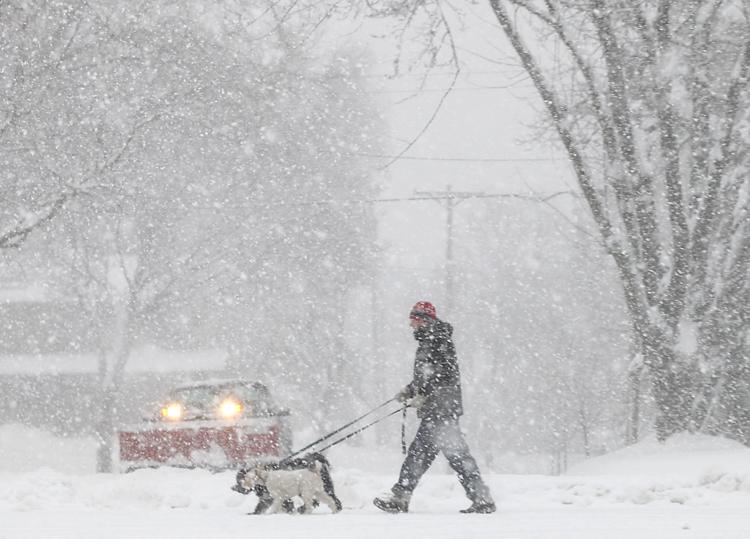 Aftermath of December 2012 blizzard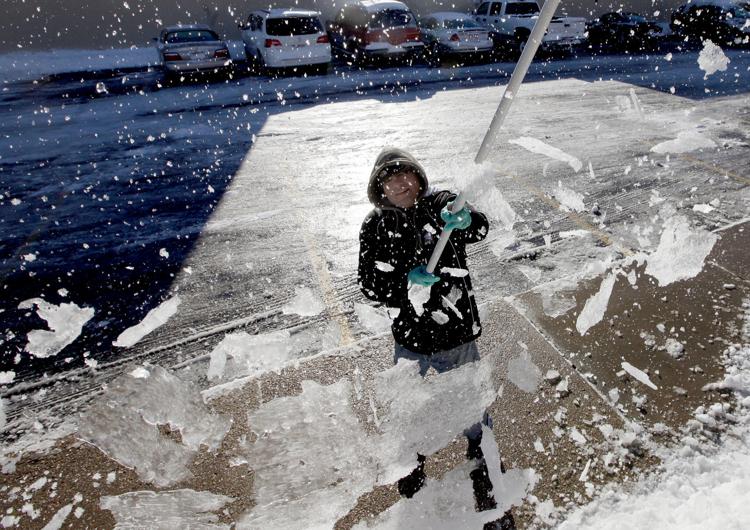 Aftermath of December 2012 blizzard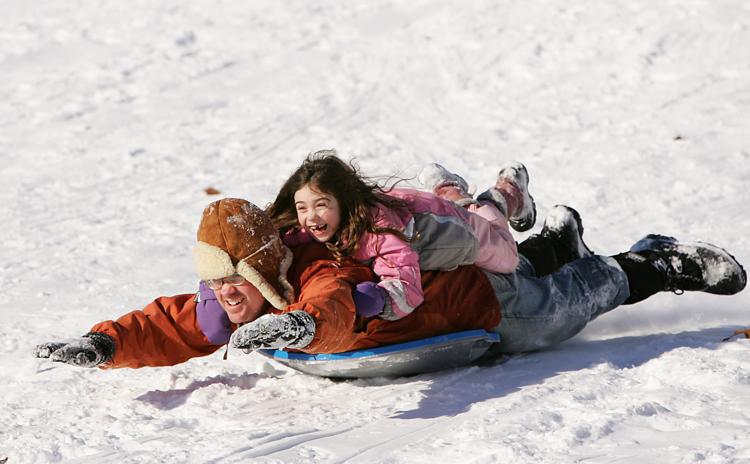 Aftermath of December 2012 blizzard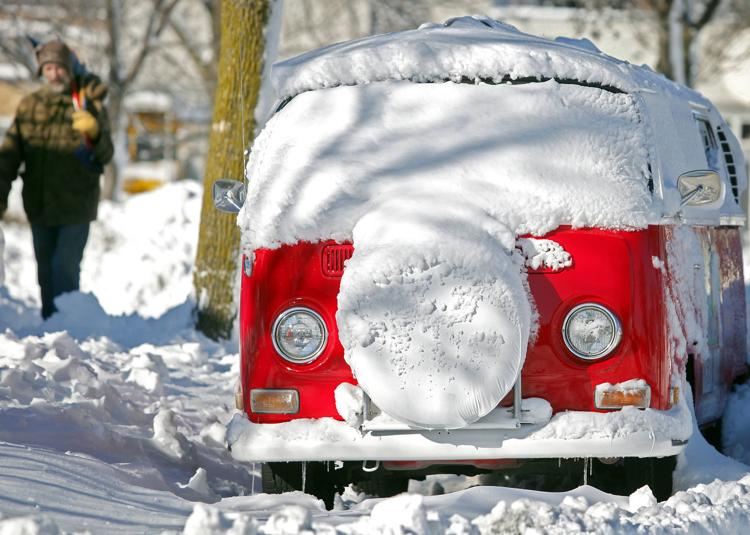 Aftermath of December 2012 blizzard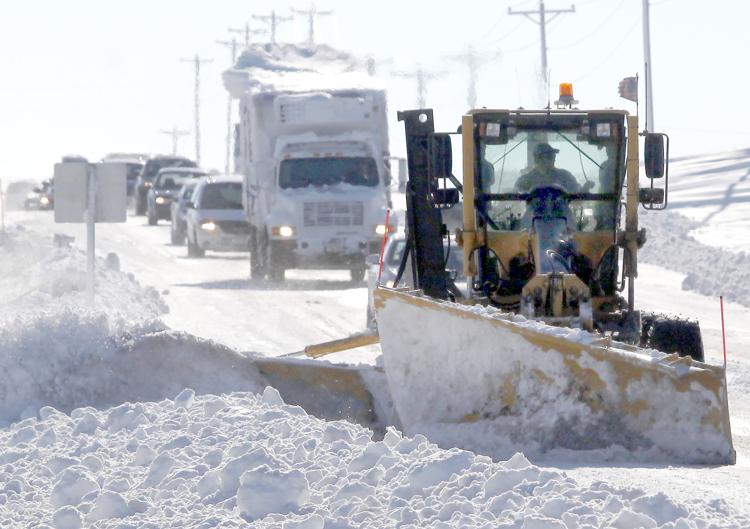 Aftermath of December 2012 blizzard
State Journal front page Dec. 21, 2012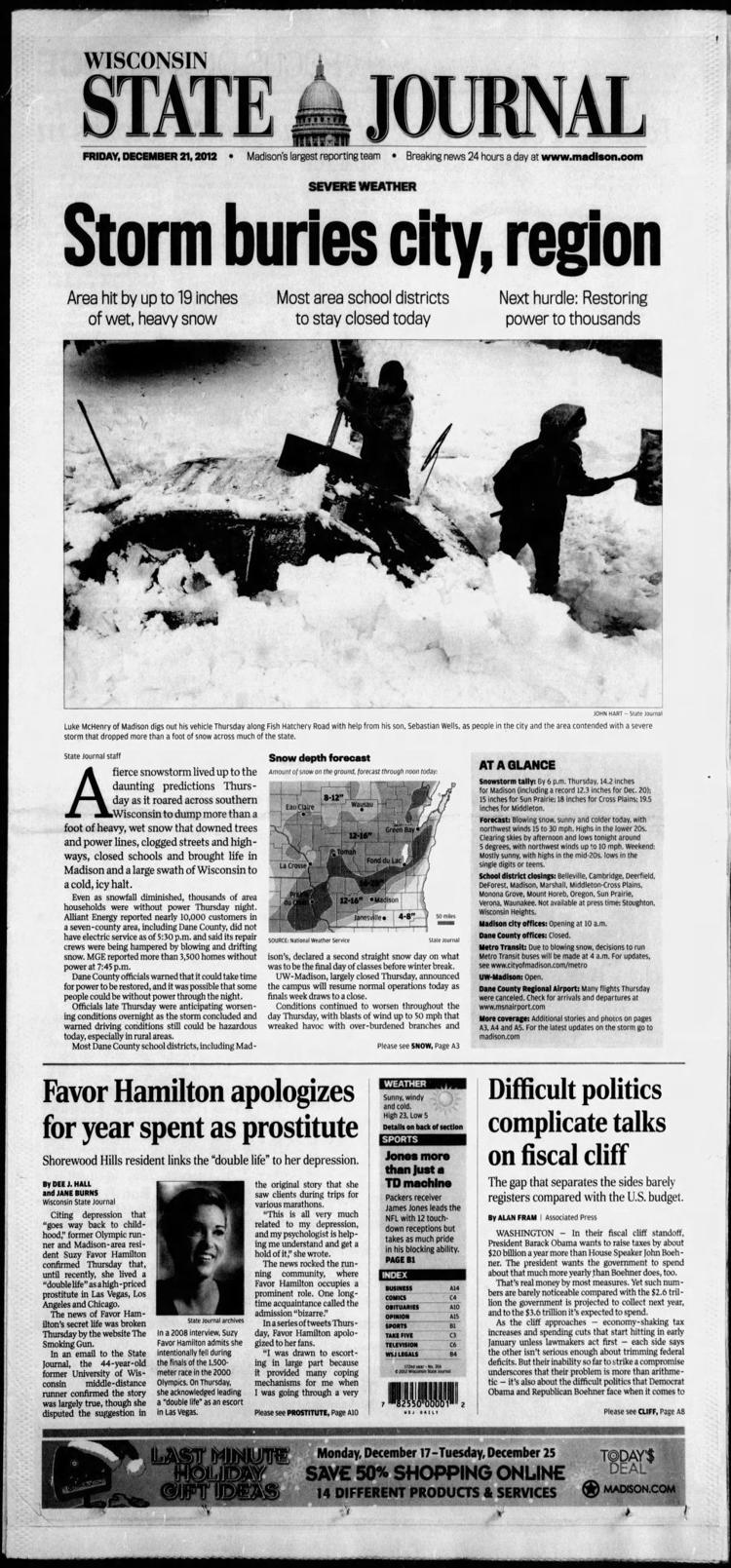 State Journal coverage Dec. 21, 2012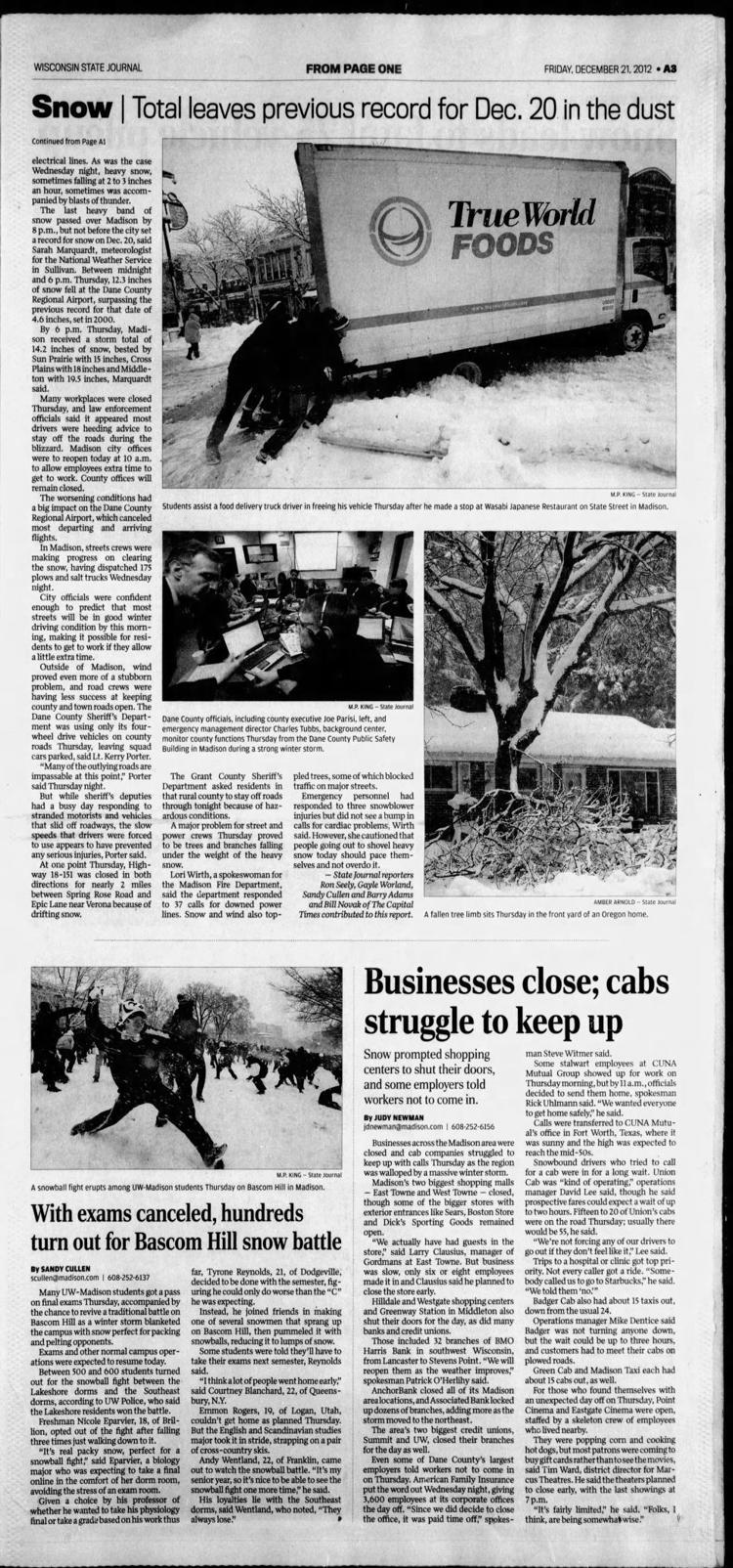 State Journal coverage Dec. 21, 2012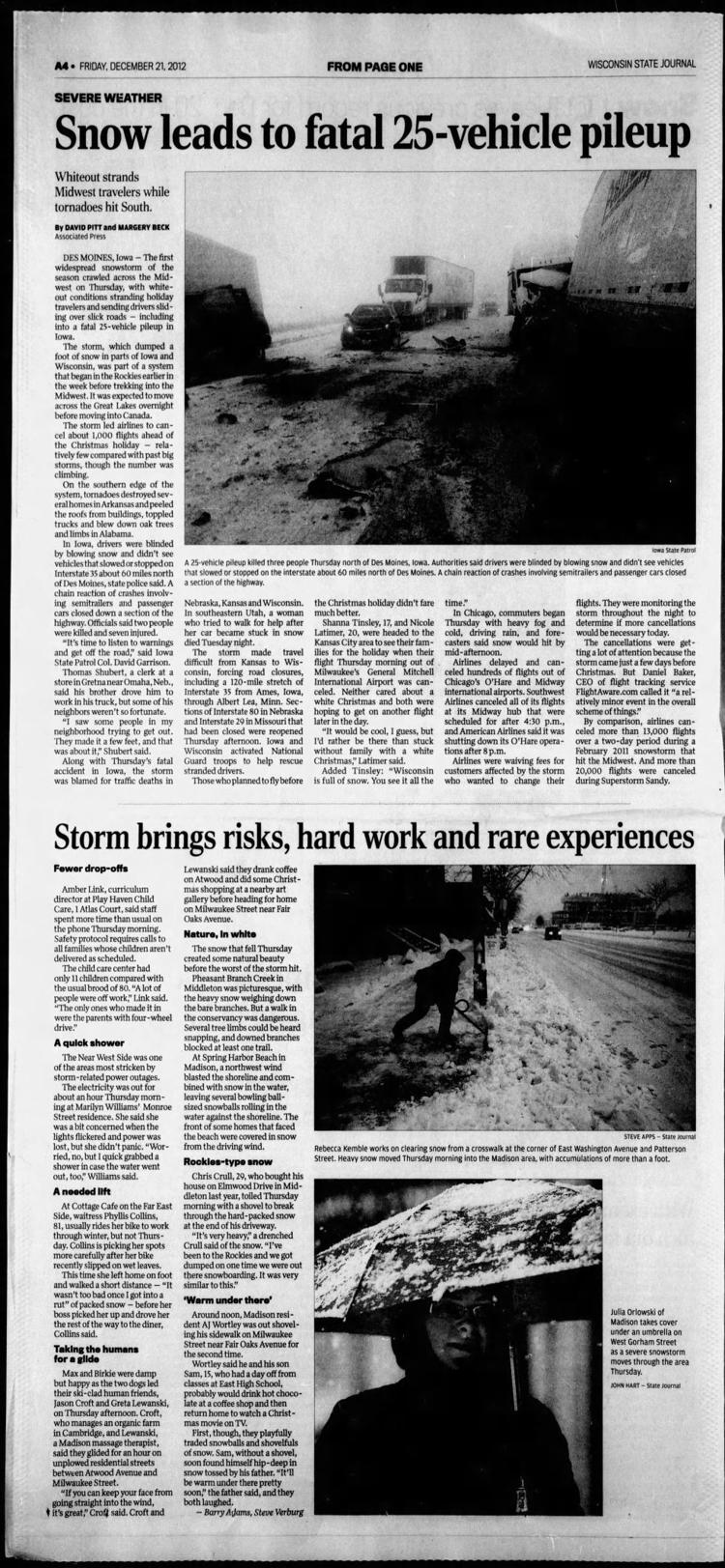 State Journal coverage Dec. 21, 2012