A last day of summer-like weather will see highs reach the 70s again on Wednesday, before showers and storms will move in and cooler weather will follow, according to weather forecasters.
Highs recorded at the Dane County Regional Airport since Sunday have been 75, 76 and 79, which are the three highest temperatures of 2021 and all close to records for the dates, the National Weather Service reported.
Madison should see a high near 76 under partly sunny skies, with south winds at 5 to 15 miles per hour and a 30% chance for showers and thunderstorms after 2 p.m.
Chances for showers and storms are 80% Wednesday night and Thursday, and 60% Thursday night and Friday, with possible rain totals of a quarter- to half-inch Wednesday night, a tenth to a quarter of inch Thursday, and less than a tenth of an inch Thursday night and Friday, with higher amounts possible in any storms that develop.
While no severe weather is expected in southern Wisconsin, a large swath of the central U.S. will be at risk for damaging storms Wednesday, AccuWeather said.
"A potent low pressure system developing out of the Rockies will produce gusty thunderstorms from the central Plains to lower Mississippi River Valley through Wednesday night," AccuWeather meteorologist Adam Sadvary said. "It is not out of the question that isolated tornadoes may spin up along this system's strengthening cold front.
"Farther north in the Upper Midwest, the potential for severe thunderstorms is low, but periods of locally heavy downpours are expected along a slow-moving warm front tied to this area of low pressure in the Plains."
The rain, which is much needed in southern Wisconsin, could total 1 to 2 inches, with localized amounts up to 3 inches.
Ahead of the storm, temperatures across the center of the country surged Monday, with Sioux Falls, South Dakota reaching 90 on Monday, the earliest the city had ever reached 90, breaking the record set in 1954 by nine days. The day ended with a severe storm featuring large hail, AccuWeather said.
In Madison, look for an overnight low around 59, and a high Thursday near 64 under mostly cloudy skies, with southeast winds at 10 to 15 mph, the Weather Service said.
The low overnight Thursday into Friday should be around 47, and the high Friday near 58 under mostly cloudy skies, with south winds at 10 to 15 mph.
The Weather Service said chances for showers are 50% Friday night, 40% Saturday and Saturday night, and 20% Sunday through Monday night.
Skies over Madison should be mostly cloudy Saturday, and partly sunny Sunday through Tuesday, with highs near 57, 59, 57 and 50, and lows Friday night through Monday night around 44, 44, 43 and 37.
27 Storm Track meteorologist Max Tsaparis forecasts a few rain showers developing Wednesday afternoon, scattered showers and thundershowers overnight, scattered showers Thursday, scattered light showers Friday, a chance for scattered rain showers Saturday, rain possible Saturday night into Sunday morning, light rain possible Monday afternoon, and a slight chance for rain Tuesday.
Tsaparis said highs for Madison Wednesday through Tuesday should be near 74, 64, 58, 55, 59, 58 and 52, and overnight lows around 58, 47, 41, 44, 42 and 37.
Tuesday's high in Madison was 79 at 4:32 p.m., 26 degrees above the normal high and 6 degrees below the record high of 85 for April 6, set in 1991.
Tuesday's low in Madison was 58 at 11:59 p.m., 26 degrees above the normal low and 54 degrees above the record low of 4 for April 6, set in 1982.
Officially, a trace of precipitation was recorded at the Dane County Regional Airport on Tuesday, leaving Madison's April precipitation total (rain plus snow converted to liquid) at a trace, 0.62 inches below normal. The meteorological spring (March through May) total stayed at 1.41 inches, 1.41 inches below normal. The 2021 total rose to 3.54 inches, 1.96 inches below normal.
Madison's record precipitation for April 6 is 1.09 inches in 1929.
With no snow on Tuesday, Madison's April total stayed at zero, 0.8 inches below normal. The meteorological spring total stayed at 2 inches, 5.8 inches below normal. For the snow season (since July 1), Madison has received 45.2 inches, 3.7 inches above normal.
Madison's record snowfall for April 6 is 4.5 inches in 1911.
---
From the archives: Deadly tornado leveled Barneveld in 1984
From the archives: Deadly tornado leveled Barneveld in 1984
Barneveld aerial, 1984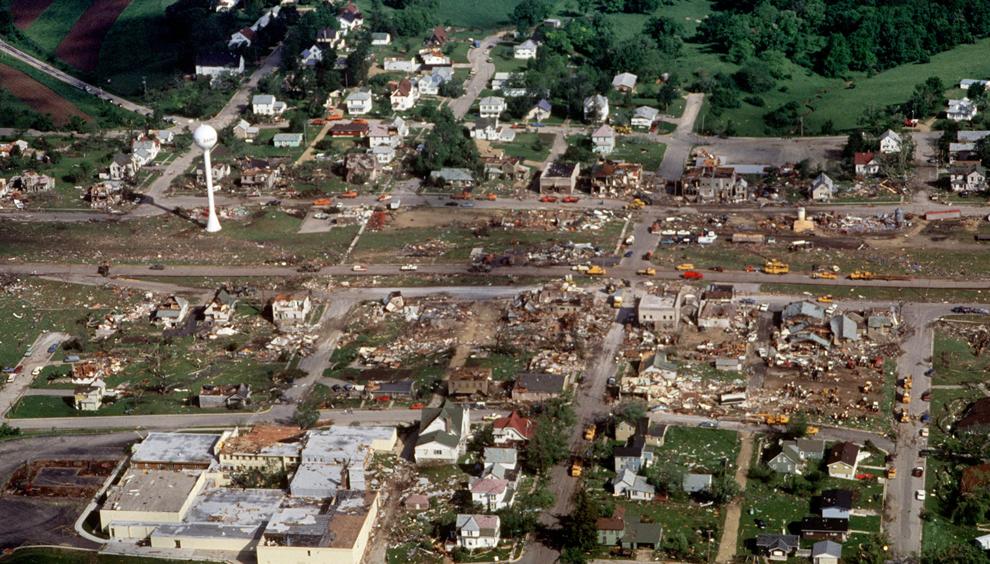 Barneveld car lot, 1984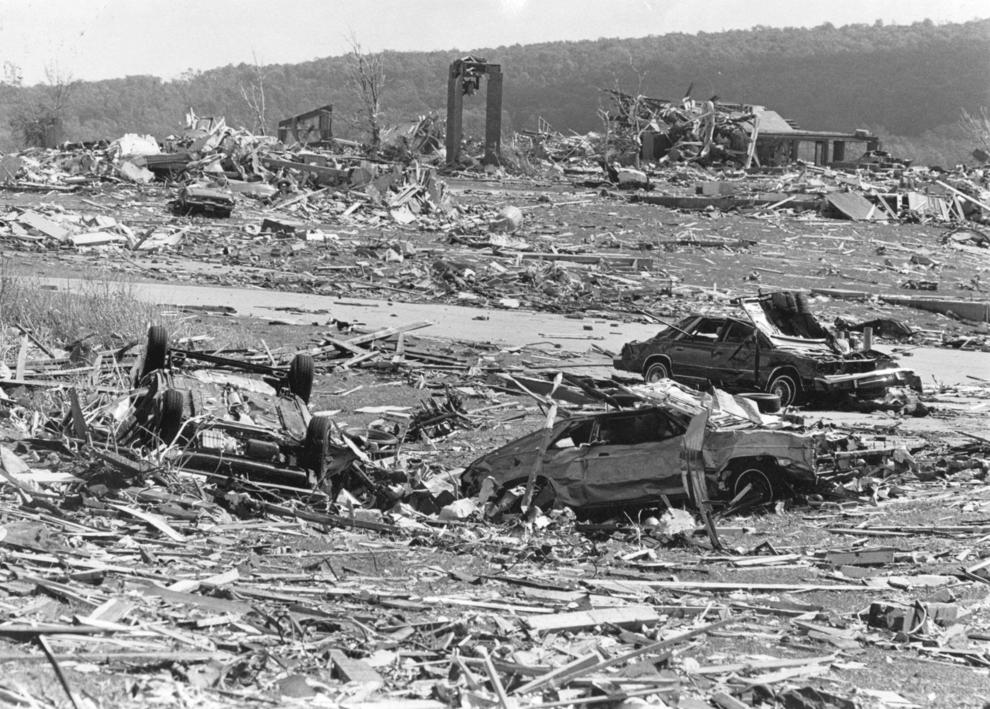 Lutheran church in Barneveld, 1984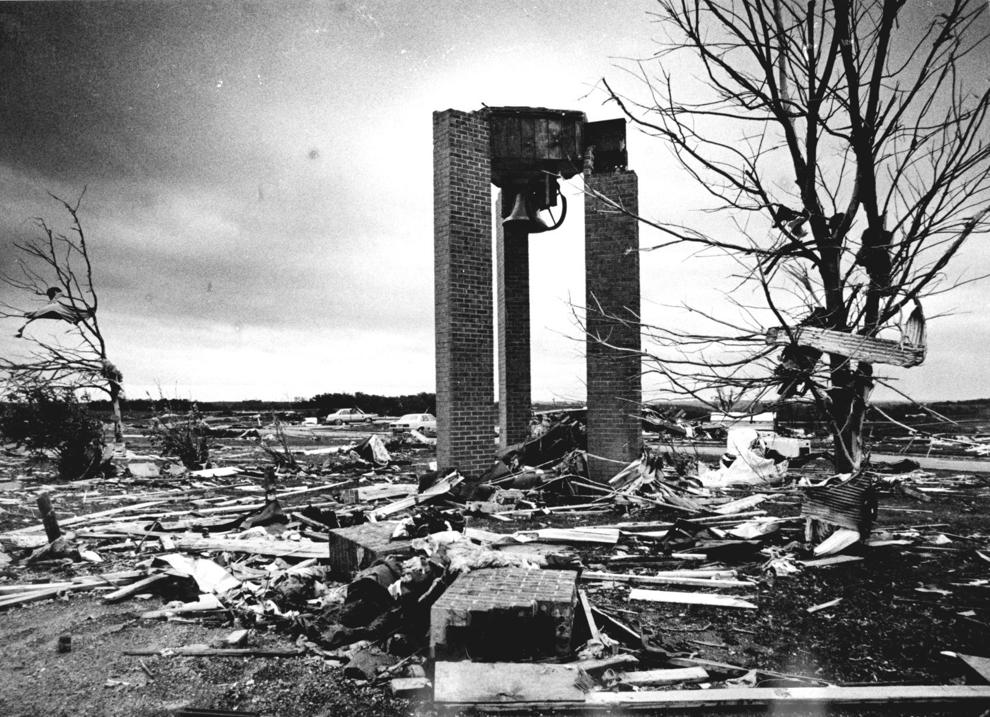 Barneveld tornado wreckage, 1984
Barneveld tornado, view of downtown, 1984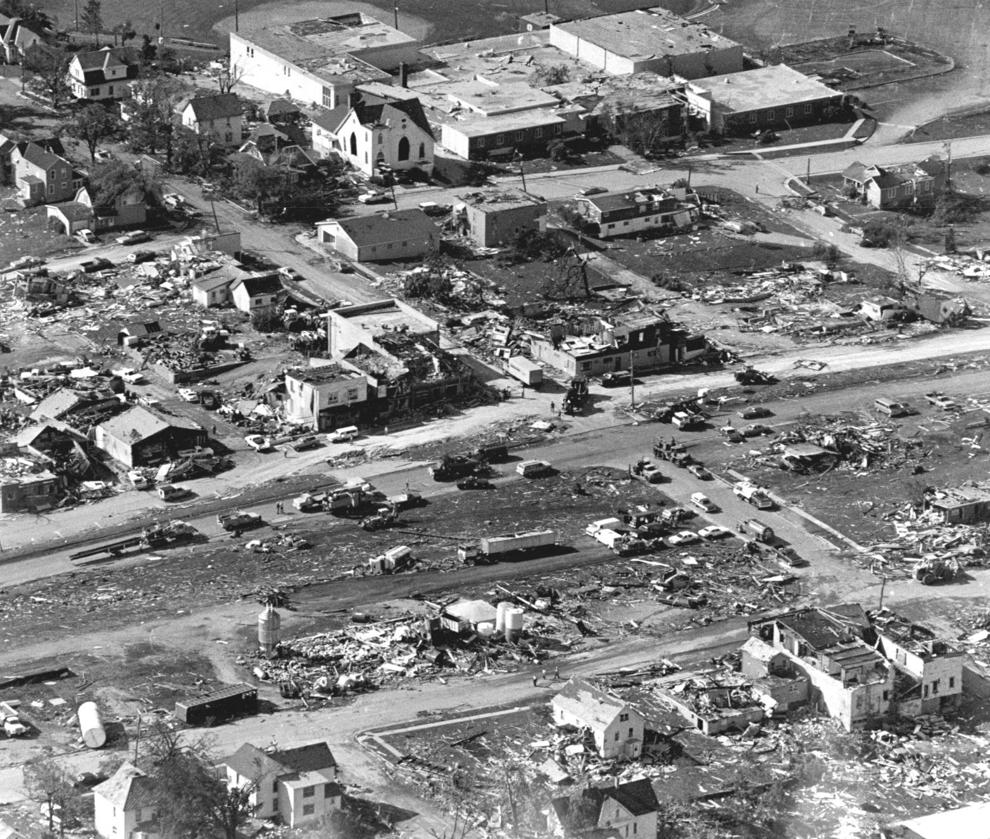 Barneveld aftermath, 1984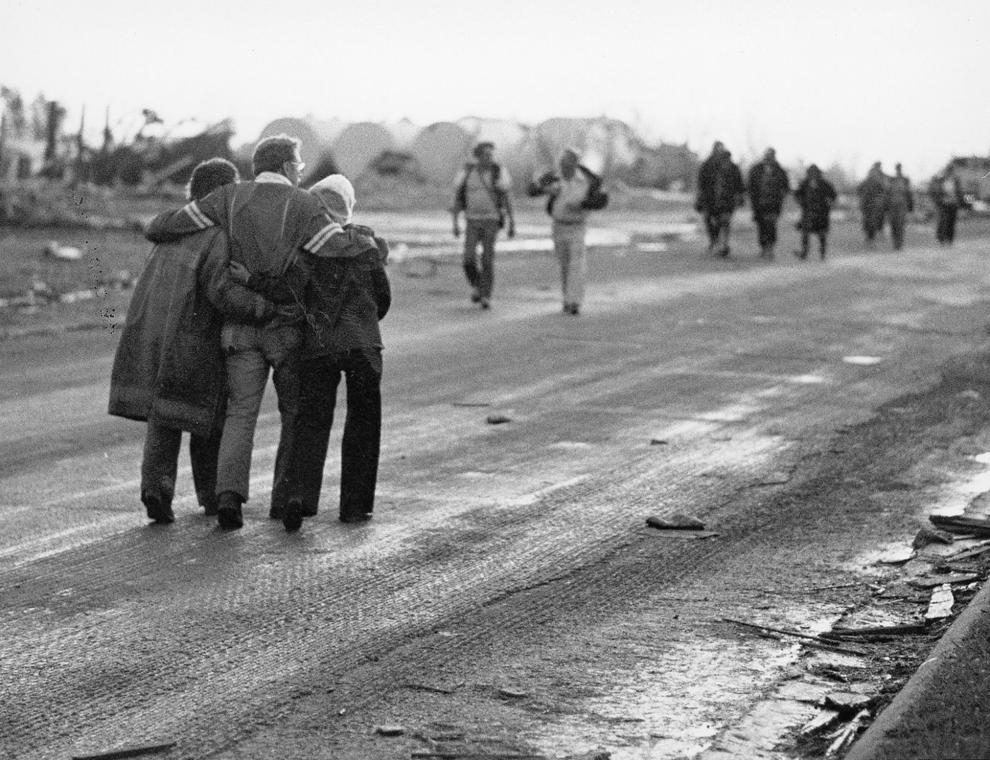 Barneveld tornado rescue, 1984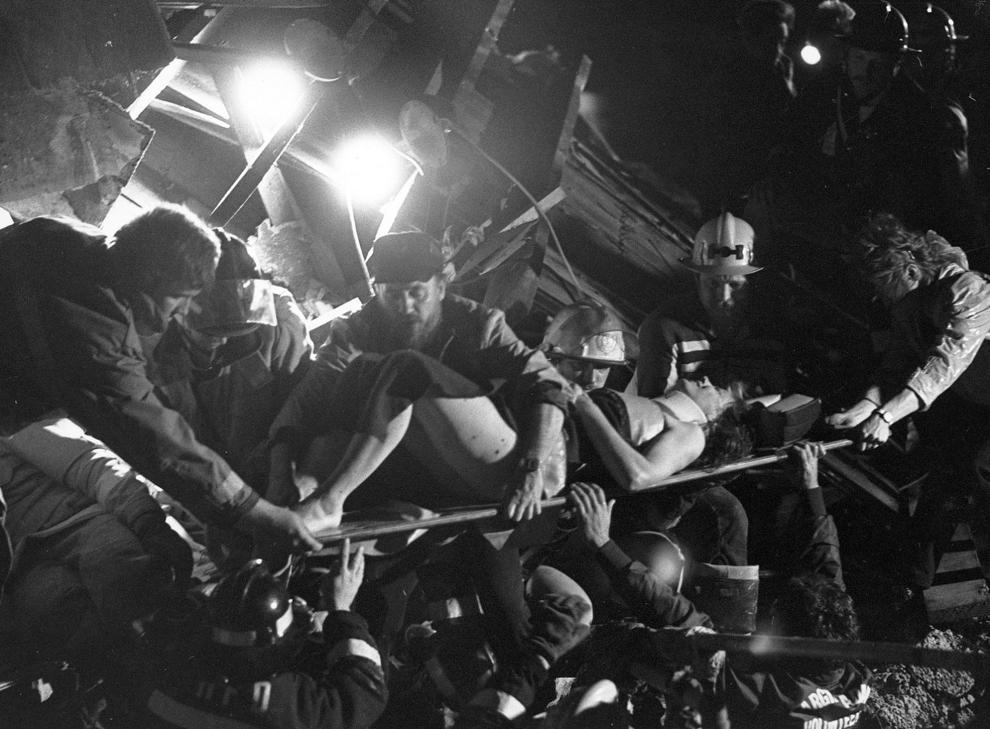 Barneveld tornado devastation, 1984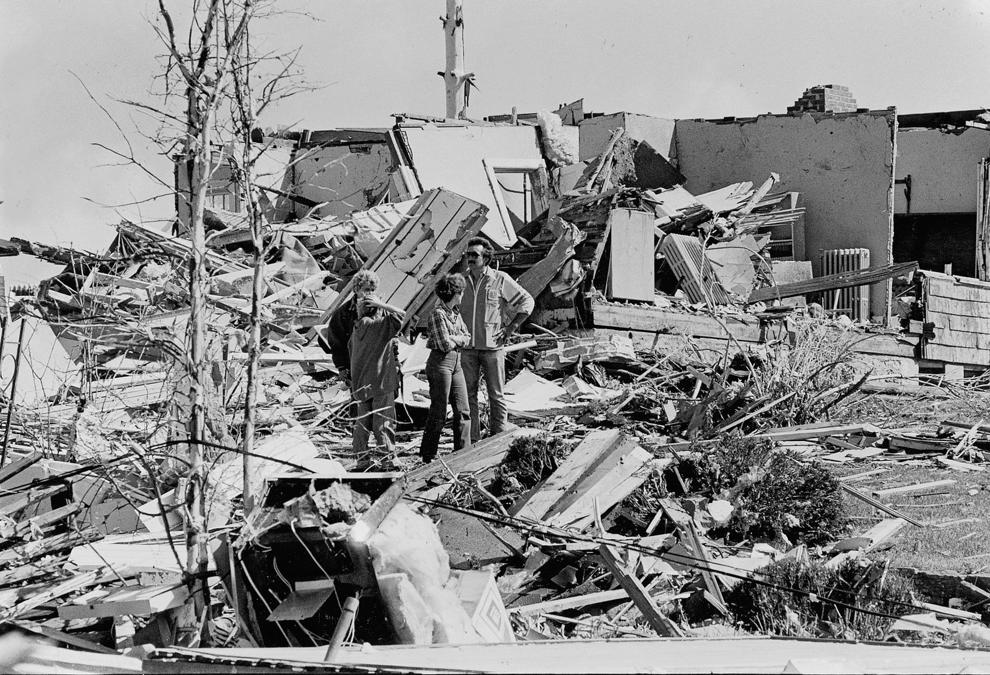 Barneveld tornado, 1984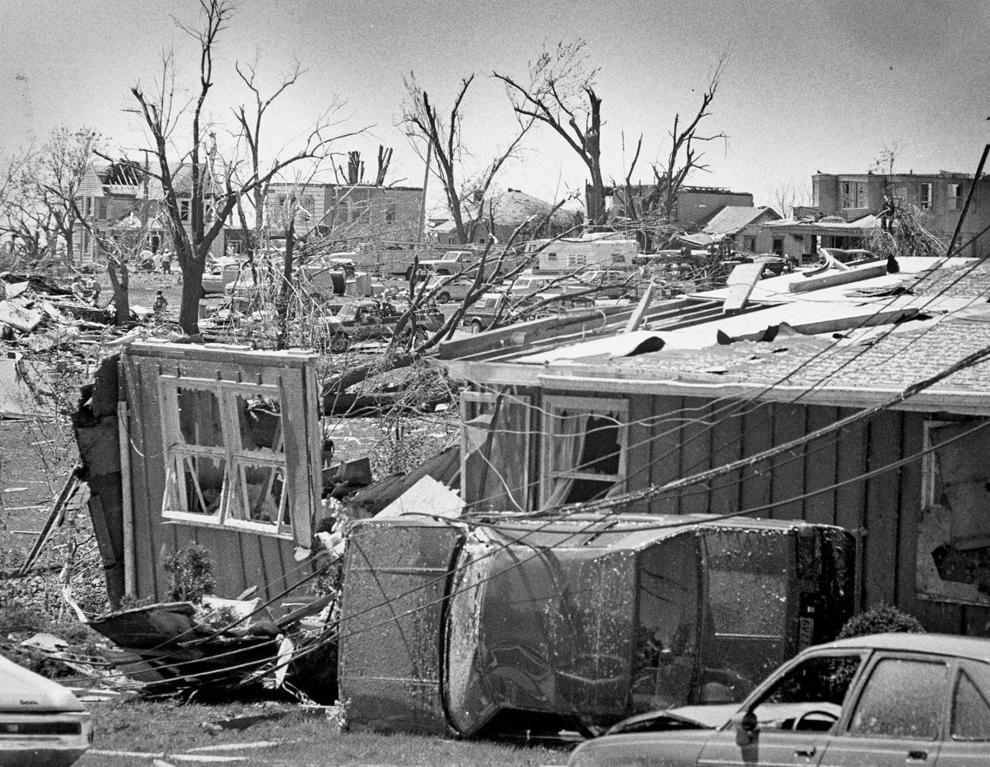 Barneveld power line, 1984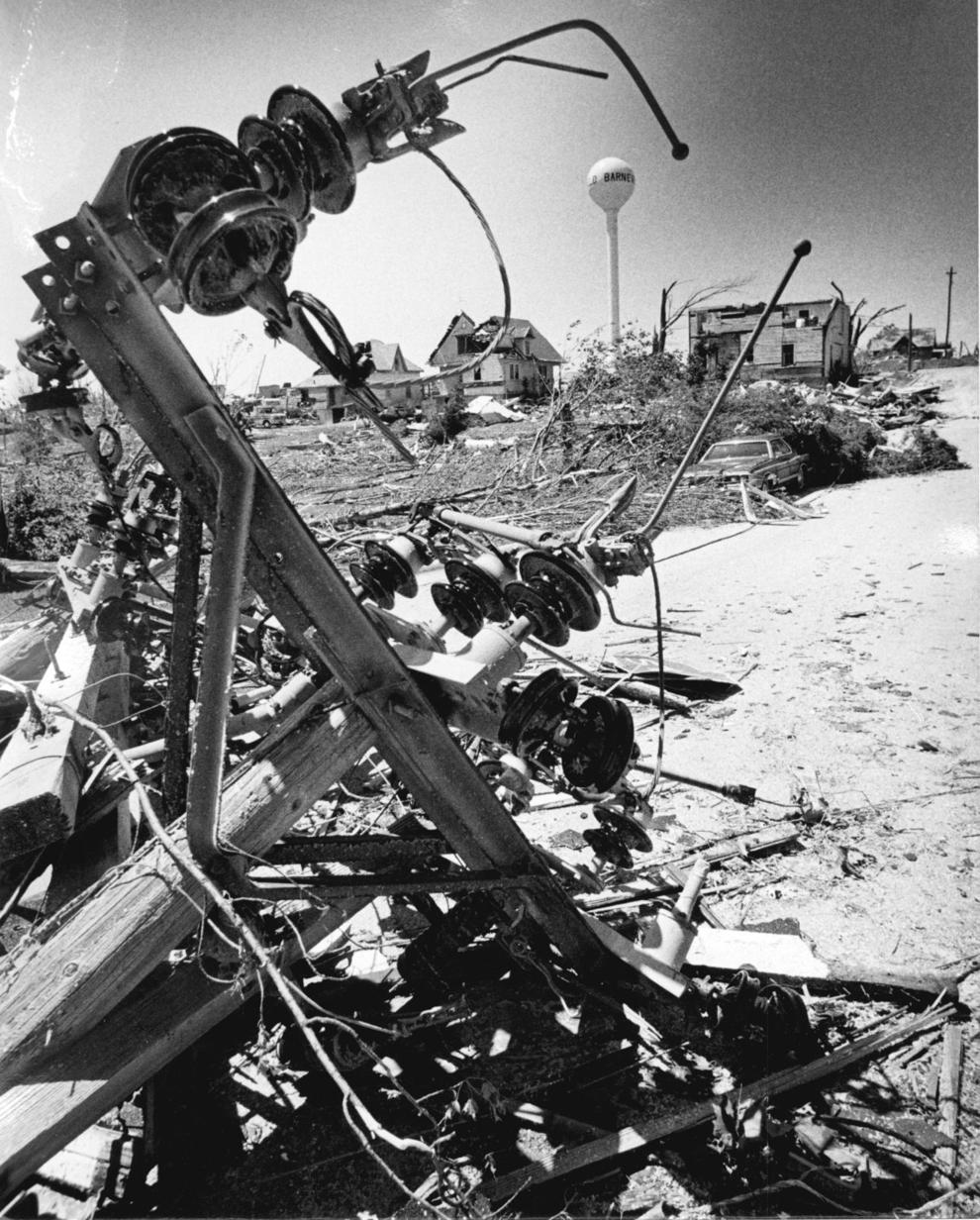 Barneveld aerial view, 1984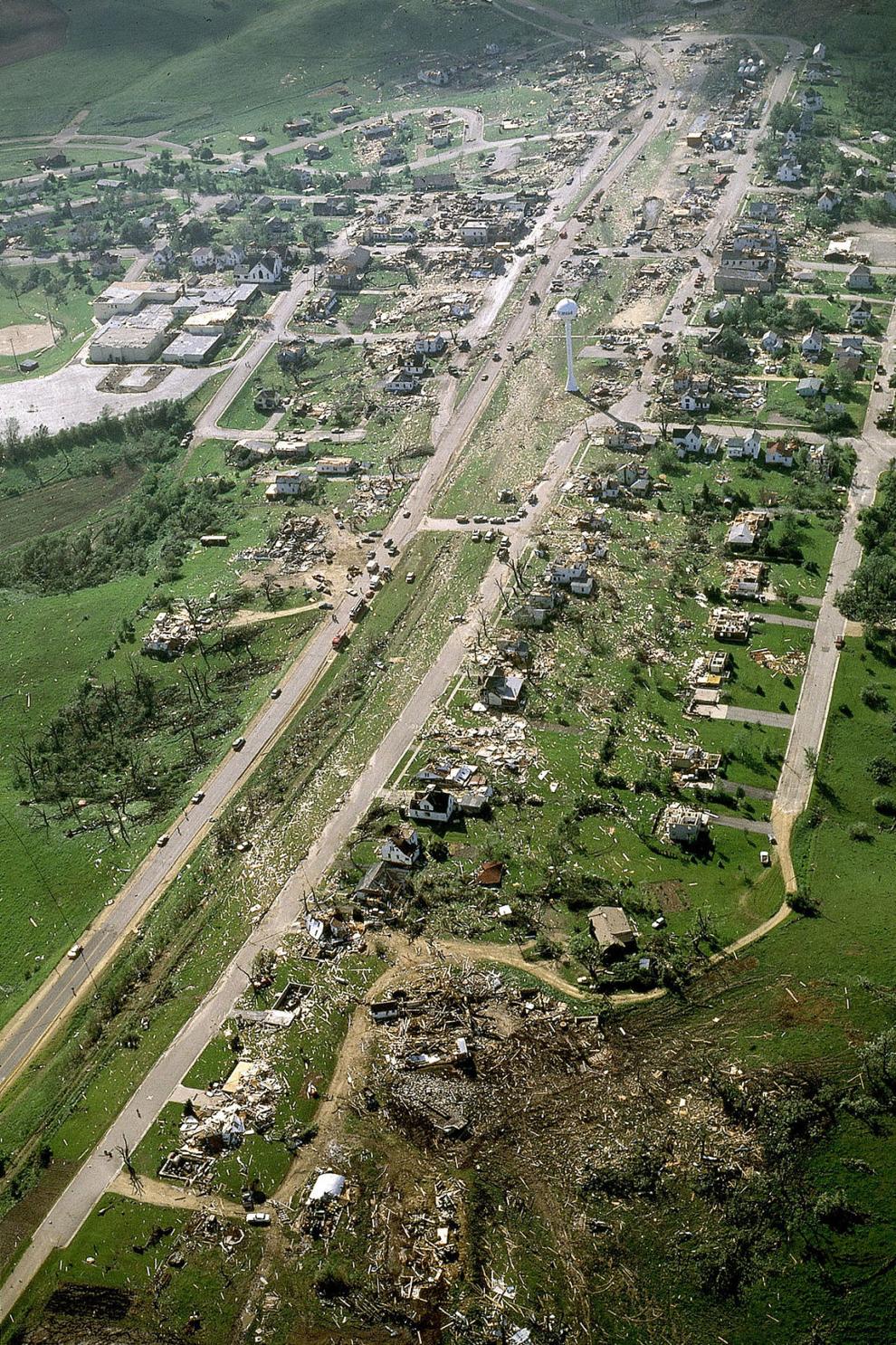 Barneveld damage, 1984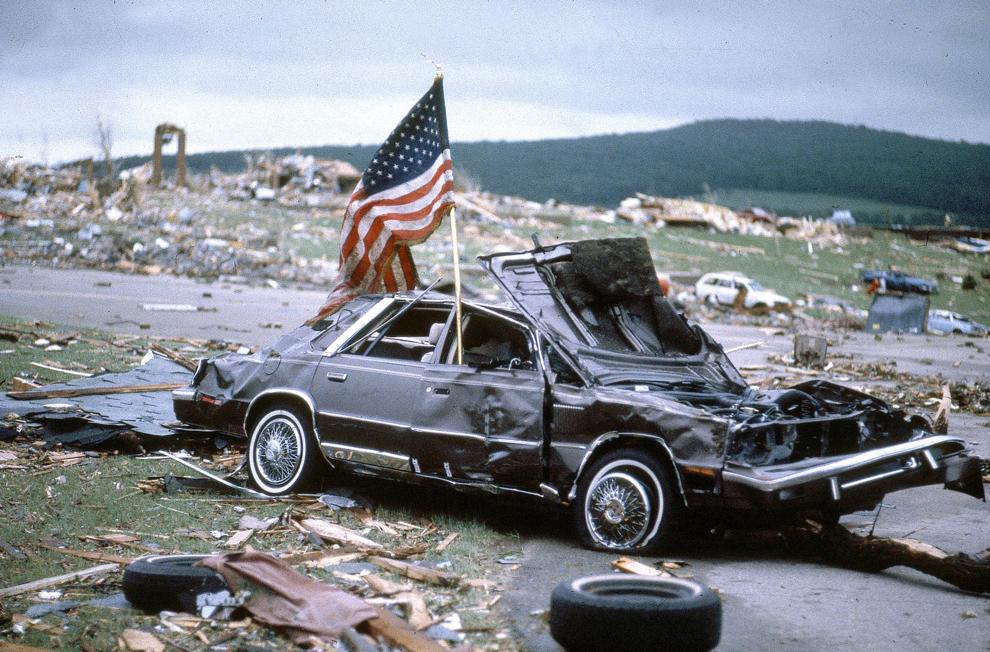 Barneveld tornado aerial, 1984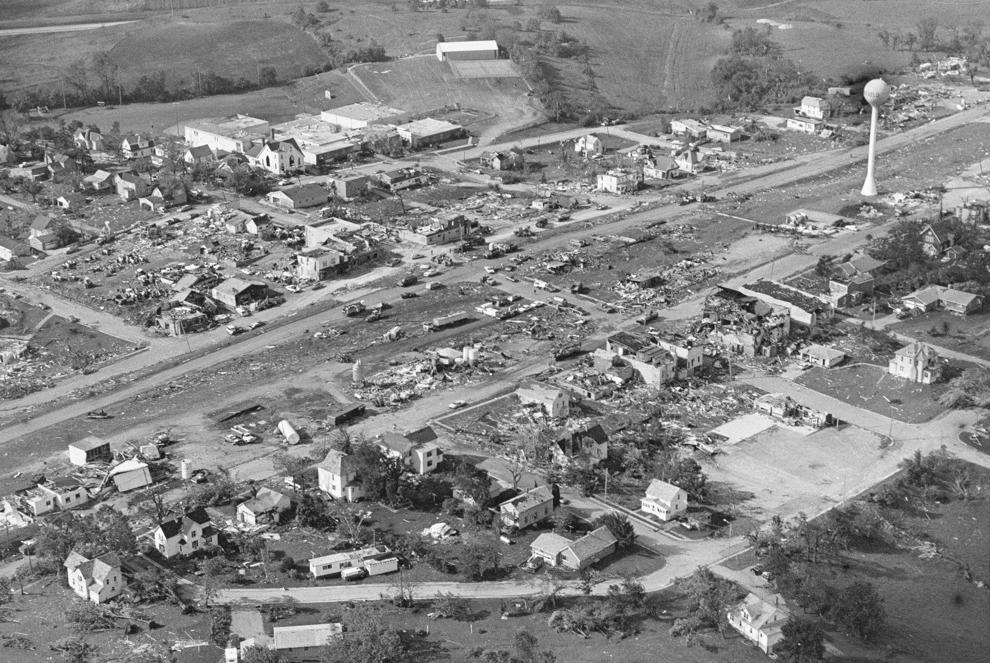 Barneveld town meeting, 1984
Arneson home, 1984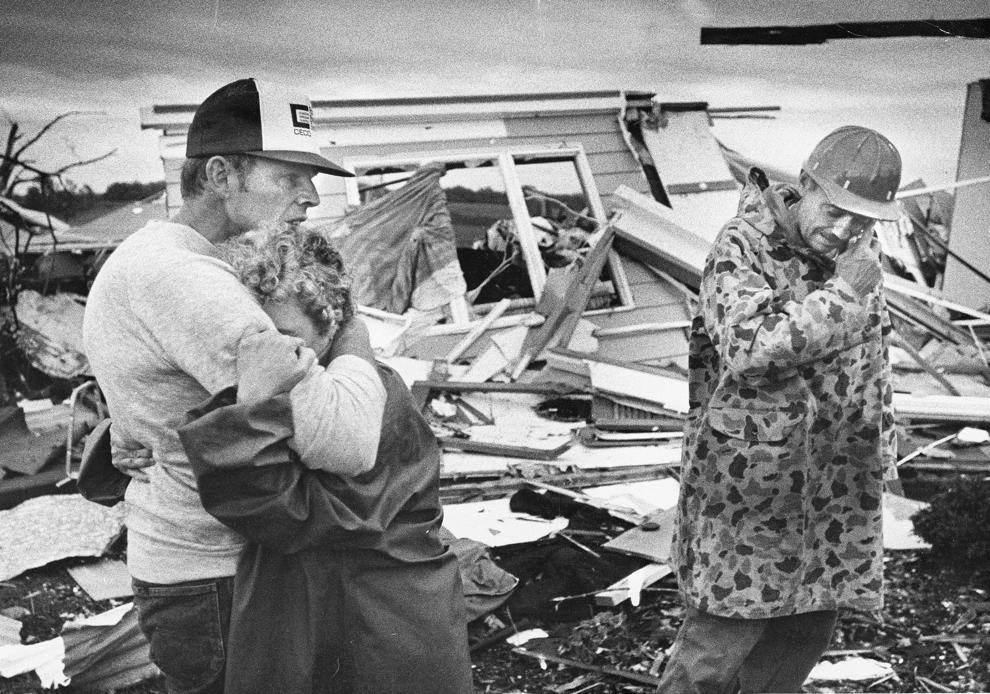 Sweep through town, 1984