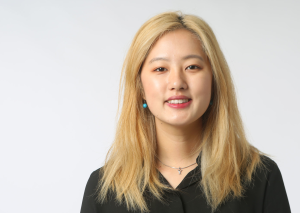 Since moving to Madison four years ago, Unachukwu has brought his photography hobby to Pepsi signs, breakdancing and protest scenes.
All coursework will shift online after Thanksgiving break, which lasts from Nov. 26 through Nov. 29.
The rock, located on Observatory Hill, honors geologist and UW President Thomas Chamberlin but was also informally referred to with a racist name including the N-word.
The university received 80,000 antigen tests from the UW System. They can deliver results as quickly as 15 minutes and are free for all members of the public 5 years old or older.
Tia Murray celebrated the results of the presidential election this weekend while holding her youngest, 15-month old daughter. Though Murray h…
To reduce costs this semester, Madison College began loading full-time faculty course sections and adjusting enrollment caps for classes. 
All employees who work on campus and students who live on campus, attend classes or utilize campus spaces must be tested twice weekly.
There will be 250,000 tests across all UW System campuses. They provide results within 15 minutes.
Abad Santos, a sophomore, will be helping students print state-compliant voter IDs at the Chazen Art Museum.
Badgers Vote Coalition faculty member Kathy Cramer spent part of her day stopping by polling locations across campus, as usual.
View all