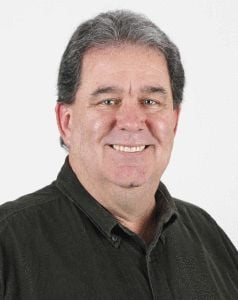 Tom Oates
Bio

Tom Oates has been part of the Wisconsin State Journal sports department since 1980 and became its editorial voice in 1996, traversing the state and country to bring readers a Madison perspective on the biggest sports stories of the day.
It's time to retire after three decades of enjoying an up-close view of the golden era of Wisconsin sports.
Competitive balance, transfer rules and money lead the challenges for the two biggest college sports.
Tim Lewis, Eddie Lee Ivery, Nick Collins, Gale Gillingham, Willie Buchanan and Sterling Sharpe were on paths to greatness.
Giannis Antetokounmpo is eligible for a supermax contract extension from the Bucks. If he rejects it, it would send a signal that he's looking to move on when his contract expires in 2021.
The Packers will have to overcome several statistical trends that work against teams that have made such a sizable jump in record from one season to the next.
Pat Richter, Rick Brown, Dan Moeser, Jerry Tagge, Kurt Spychalla, Bob Falk, Tim Stracka, Donald Hayes and Jonte Flowers hold the distinction
It's hard to go wire-to-wire in the NBA. As well as the Bucks had played, a six-month season with three to four games a week is just too long for a team to sustain its energy at a high level.
Instead of seeing baseball on our television sets, however, all we're getting is a series of proposals and counterproposals, none of which moves the process any closer to a resolution.
He gets rid of those who don't fit his scheme or grasp the unit's intricacies quickly enough to carve out a role.
Now 96, La Crosse resident and former state basketball star Steve Pavela helped bridge the gap between the WCIAA, WISAA and WIAA.
View all