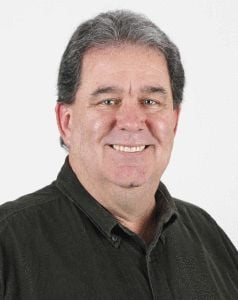 Tom Oates
Bio

Tom Oates has been part of the Wisconsin State Journal sports department since 1980 and became its editorial voice in 1996, traversing the state and country to bring readers a Madison perspective on the biggest sports stories of the day.
With Aaron Rodgers sitting out the preseason opener, the Packers began gathering evidence for their backup quarterback competition in earnest against the Titans on Thursday night at Lambeau Field.
Jobs will be on the line in Thursday's exhibition opener when young players get the chance to show they can augment Clay Matthews and Nick Perry.
Hornibrook threw four touchdown passes without an interception and dominated the final three quarters in UW's 34-24 victory, closing out his sophomore season with his most impressive performance in a Badgers uniform.
Gone from a unit that ranked second nationally in total defense and third in scoring defense are the top three ends, both starting outside linebackers, both starting cornerbacks and the fastest safety.
In the last two seasons, the University of Wisconsin football team has played in two Big Ten Conference championship games and compiled a 24-4…
GREEN BAY — The nine-game, injury-forced absence of quarterback Aaron Rodgers did more than keep the Green Bay Packers out of the playoffs las…
The coach has a contract through 2019, but a second-straight failure to reach the playoffs could end this tenure.
The next step for UW, which has a 13-game winning streak vs. Big Ten West foes, is to knock off an East heavyweight in the Big Ten title game.
The conference seems to get penalized for tough non-conference opponents when it comes to getting berths in  the College Football Playoff.
Among those needing to be answered are who will be the backup quarterback and starting running back.
View all