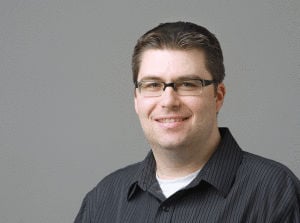 Todd Milewski
Bio

Todd D. Milewski covers Wisconsin Badgers men's hockey and the UW Athletic Department for the Wisconsin State Journal.
The Mallards host Fond du Lac in the first round of the Northwoods League postseason on Monday.
The USA Hockey Women's National Festival will feature nine players from the Badgers' 2018-19 roster, plus three who have given UW a nonbinding oral commitment for future seasons.
The Stars & Stripes Showdown on Aug. 26 at USA Hockey Arena in Plymouth, Michigan, will benefit the Jim Johannson Legacy Fund of the USA Hockey Foundation and a college fund for Johannson's daughter.
Redshirt junior goalie Kristen Campbell and freshman forward Sophie Shirley were among 41 players chosen for a camp in Calgary to help select Canada's national women's development team.
The Madison Mallards have cycled through streaks this season, but Tyler Plantier can claim the first, one that helped set the tone for the sum…
Badgers wrestler Eli Stickley was showing his girlfriend a video on his cellphone just before the automobile crash that killed him, according to a police report.
Eleven people will be inducted into the University of Wisconsin Athletics Hall of Fame on Sept. 7.
Conferences will again be allowed to use 3-on-3 play and/or shootouts for the purpose of awarding extra standings points if neither team scores in a five-minute, 5-on-5 session, but only in league games.
Annie Pankowski, who missed the 2017-18 season while chasing a spot on the U.S. Olympic team, will join Sophia Shaver as Badgers captains for the 2018-19 season.
Roll & Stroll for Pancreas Cancer, a bike ride and walk launching from Middleton's Capital Brewery on Aug. 12, hopes to raise $50,000.
View all