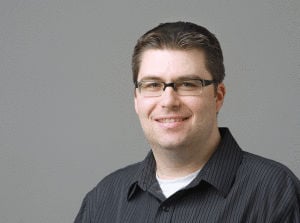 Todd Milewski
Bio

Todd D. Milewski covers Wisconsin Badgers men's hockey and the UW Athletic Department for the Wisconsin State Journal.
Dylan Holloway was a finalist for the Hobey Baker Award that teammate and fellow first-round NHL draft pick Cole Caufield won.
Daryl Watts was the national player of the month for March and Makenna Webster was the top rookie in awards handed out Wednesday by the Hockey Commissioners Association.
Shay Donovan put his name in the transfer portal Tuesday after two seasons at UW in which he played only sparingly.
It's the first time since 2014 that the Badgers have been in the top 10 of the USCHO.com poll at the end of a season.
Cole Caufield joins 2010 recipient Blake Geoffrion as Badgers players to be named the top player in men's college hockey.
Cole Caufield was asked late in the University of Wisconsin men's hockey season which of his goals stood out as a favorite. His answer: "The n…
A new public health order opened the door for the teams to play this season at Breese Stevens Field and Warner Park.
Emberson signed after three seasons as a physical defenseman with the Badgers.
Goaltender Jared Moe and center Max Johnson are due to join the Badgers but left wing Linus Weissbach won't return for a bonus season of eligibility.
Barry Alvarez disclosed that a search committee to find the next athletic director will be led by Athletic Board chair Pete Miller.
View all