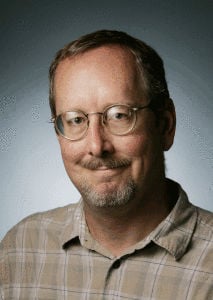 Steven Verburg
Bio

Steven Verburg is a reporter for the Wisconsin State Journal covering state politics with a focus on science and the environment as well as military and veterans issues.
With flood damages fresh in mind and the climate getting wetter, Dane County wants to prevent a worse disaster next time. 
As floodwaters slowly recede, the sun is warming up Madison's lakes and growing new blooms of hazardous bacterial algae.
Many boats were removed from the water, while others must stay within special speed limits.
Flood-swollen waters of Lake Monona reach toward the Brittingham Boathouse in Madison.
Lake Mendota, at the head of the Yahara chain of lakes, was 9 inches above its state-mandated maximum level before the rain hit. 
With more water on the way, a reminder that floodwaters carry risks of contaminants, debris and unpredictable currents.
The provision is intended to help public health officials stay ahead of the soupy, blue-green blooms of bacteria that threaten the health of swimmers, boaters and their pets.
Madison, Dane County, farmers and others are fighting back against phosphorous and invasive carp. Will their efforts be enough?
"If Wisconsin is going to have swimmable, fishable, drinkable water in 30 years, we need better farm policies," said one researcher.  "What we're doing is not working."
View all