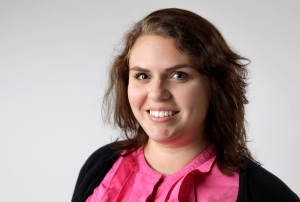 Shelley Mesch
Bio

Shelley K. Mesch is a business and technology reporter for the Wisconsin State Journal. She can be contacted at (608)252-6143 or smesch@madison.com
Some of President Joe Biden's priorities — such as managing the COVID-19 pandemic at the federal level, overhauling immigration policies and investing in public research and development — are goals shared by local business organizations.
A Madison location of Spherion, a national staffing and hiring agency, as well as the Workforce Development Board of South Central Wisconsin, will hold online job fairs Wednesday.
After several months of whirlwind production, many plants are slowing their pace.
As vaccines for COVID-19 slowly roll out, businesses in Dane County see a light at the end of the tunnel for the economic disruptions of the pandemic.
Because of contributions from the NBA team, Black entrepreneurs in the state and across the country can sign up for a year-long membership for a New York-based nonprofit program aimed at empowering and supporting entrepreneurs
Joel Baraka was inspired to create the board game while thinking of ways he could help the schools in the Ugandan refugee camp where he grew up. 
Small businesses could receive grants of up to $50,000 through the program, which still requires approval from the County Board.
Some have turned to woodworking, learning to DJ vinyl polka records, or taking long, virtual walks around a city 5,500 miles away.
Founder Casey Cammilleri also offered several tips to keep your personal data protected.
Reports throughout the years have warned of an upcoming employment crisis as more and more jobs are taken over by machines, but for some Wisconsin manufacturers, the machines just took the jobs humans wouldn't.
View all