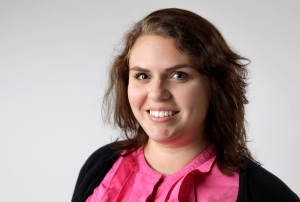 Shelley Mesch
Bio

Shelley K. Mesch is a business and technology reporter for the Wisconsin State Journal. She can be contacted at (608)252-6143 or smesch@madison.com
Plans for member companies and nonprofits with two or more employees operating out of StartingBlock, 821 E. Washington Ave., can include telehealth, dental, vision and life insurance.
"A hybrid workforce will be the next normal of the world of work," said Summer Rector, vice president of human resources consulting at QTI Group.
Experts say cities need to get creative by converting some ground-floor space to apartments, private offices or popup stores.
Tribe 9 acquired Connecticut-based Carla's Pasta through a bankruptcy auction. Becoming the third Tribe 9 brand to manufacture pasta, Carla's Pasta specializes in specialty pastas, such as ravioli with various filling.
In the Disney-themed elimination challenge, Deb Compton and her son Jordan Jones took inspiration from "Brave."
Madison-based food delivery company EatStreet more than doubled its revenue last year, doubled its driver base in Madison and added about 200 …
Fresh shellfish is hard to come by in Wisconsin and the Midwest in general, but Madison-based Cultured Decadence hopes to bring lobster and other seafood to more plates in a nontraditional way.
While the food and hospitality industries slowed during the pandemic, Madison's many biotech and health companies went into overdrive in response to the spread of the coronavirus.
The $65 million facility is expected to lead to 50 new jobs.
In the last three years, Exact Sciences has broadened its diagnostic abilities by acquiring several companies and purchasing the exclusive use of a testing technology that can detect cancer.
View all