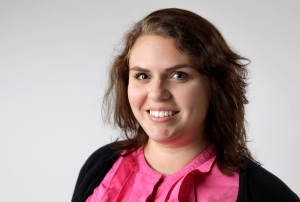 Shelley Mesch
Bio

Shelley K. Mesch is a business and technology reporter for the Wisconsin State Journal. She can be contacted at (608)252-6143 or smesch@madison.com
American Family Insurance hopes to support COVID-19 pandemic relief with $6.8 million, including $50,000 for a Dane County-based relief effort.
The Fitchburg-based company announced Wednesday that one of its master mixes is approved under an FDA Emergency Use Authorization as an amplifier for the CDC-developed test.
April rent is due Wednesday for almost 1.6 million Wisconsin households, and many are struggling with lost income amid the COVID-19 pandemic.
A jogger saw a man and a woman lying in a ditch at about 6:30 a.m. Tuesday.
The Wisconsin Clinical Lab Network has been completing about 1,500 to 2,000 tests for the coronavirus per day and expects to be able to double the capacity in the short-term and continue to expand.
The survey asks businesses around the state to detail various changes they are making, such as layoffs and supply orders, as well as projections of how long they can feasibly remain open under COVID-19 pandemic circumstances.
In a mobilization reminiscent of World War II, when factories worked around the clock to address military needs, Wisconsin businesses are responding to the COVID-19 pandemic.
View all