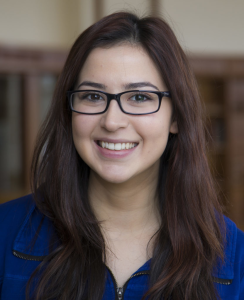 Shanzeh Ahmad
Bio

Shanzeh Ahmad is a general assignment reporter for the Wisconsin State Journal. She joined the paper in 2019 after getting a master's degree in journalism and public affairs from American University in Washington, D.C.
Patrick Sweeney, 45, who is co-owner of Merchant and Lucille Downtown and Brothers Three on the East Side, faces one felony charge of stalking and two misdemeanor charges of disorderly conduct.
The woman driving a Jeep was traveling west on Highway C and failed to stop at a stop sign at the intersection with Highway A when she was hit by the semi.
The Sheriff's Office was asked to assist Watertown police with the deaths of a 52-year-old man and 16-year-old boy at 909 Country Lane in Watertown at around 3:40 a.m.
Larry Daehn's career was spent teaching band, chorus and classroom music at the elementary, middle and high school levels in addition to music publishing and composing.
The project includes the demolition of a 4,646-square-foot space and the construction of a 19,000-square-foot, state-of-the-art F-35 flight simulator facility.
Firefighters arrived at the vacant property formerly home to Callahan's Sports Pub at 1902 Bartillon Drive at around 10:45 a.m. and found fire showing on the roof.
Cam-Ron P. M. Poelinitz, of Fitchburg, was pronounced dead at the scene of the crash on the 5400 block of Siggelkow Road at around 10:30 p.m. Tuesday.
The teachers were allowed to resign through voluntary separation agreements and will remain on paid leave for the rest of the school year, but will not be working for the Sun Prairie School District in the future.
Sun Prairie police responded to the shooting in the parking lot of the Rock Sports Bar and Grille, 920 W. Main St., at around 3:10 a.m. on Nov. 29.
Brick and debris from the damaged wall fell onto a car in an adjacent drive-thru, which damaged the car and pinned a person inside.
View all