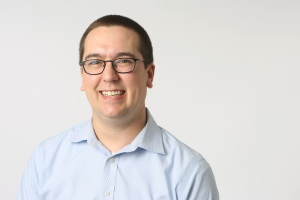 Scott Girard
Bio

Scott Girard is the local k-12 education reporter at the Cap Times. A Madison native, he joined the paper in 2019 after working for six years for Unified Newspaper Group. Follow him on Twitter @sgirard9.
The state's education department is hoping an emergency rule can eliminate a potentially long wait for high school students hoping to complete their GED.
The Madison School Board unanimously approved the renaming Monday following a committee's recommendation.
The Jan. 30 event is free to attend, though the group is asking for donations toward its goal.
Madison School Board members were appreciative of recommendations from a group focused on revamping the district's safety and security practices, but had a variety of questions Monday night. They'll discuss them further next month.
Six of the seven candidates took part in a forum hosted by the Association for Equity in Funding Wednesday night.
"There's just so many role models for our young girls, for our young kids in general, just to see that people can make it to the White House," said Rosa Thompson, who founded the Madison Metropolitan School District's Black Girl Magic program. "Black people can make it to the White House, it's not a one-and-done thing. A Black woman can make it to the White House."
Equity programming, full cost-of-living wage increase for staff were among priorities School Board members mentioned Monday night.
The Madison School Board is set to discuss the attachment/detachment proposal Tuesday at its Operations Work Group meeting. Both boards will consider voting on the proposal at their respective Jan. 25 meetings.
The Madison Metropolitan School District would receive the two green parcels in exchange for the red parcel becoming DeForest Area School Dist…
A variety of events have moved virtual this weekend as the COVID-19 pandemic continues.
View all