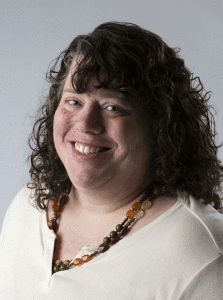 Robyn Norton
Bio

Robyn Norton is a features assistant for the Wisconsin State Journal.
Hobbies

Photography, camping, road trips, bicycling, exploring Madison and surrounding areas

Favorite music

Classic Country, Brad Paisley, Randy Travis

Favorite movies

"Heart & Souls," "Corina, Corina," "Singin' in the Rain," "True Grit,"

Favorite books

"To Kill A Mockingbird," by Harper Lee. Anything by Donna Andrews.

Favorite quotes

"You should be as alive as you can until you're totally dead." -- Dylan Moran, Irish comic.
Cris Plata Trio brings his Tex-Mex country music to the Eken Park Festival 11:30 a.m. to 8 p.m. Saturday on the 700 block of Mayer Avenue.
Duct tape is a mainstay in many household tool boxes; and it is an indispensable component of the Green Chicks' sculptures. An exhibit of scul…
Cheer on the Madison Radicals during the American Ultimate Disc League (AUDL) championship Saturday and Sunday at Breese Stevens Field, 917 E.…
Beloved storybook characters have been given symbolic makeovers in an exhibit of pop art by Donald Topp. The exhibit at Yahara Bay Distillers,…
Rollick to American roots music beginning 5 p.m. Friday and 11 a.m. Saturday during Sugar Maple Music Festival at Lake Farm County Park, 3113 …
Each member of the Five Painters brings a unique style of painting and their own view of the world to the exhibit on display in the American B…
Ignite your weekend at Midwest Fire Fest from 10 a.m. to 10 p.m. Saturday and 10 a.m. to 4 p.m. Sunday in Westside Park, 300 N. Water St., Cam…
A pair of solo exhibits featuring witty, thought-provoking sculptures are on display in Wisconsin Academy of Sciences, Arts & Letters' Jam…
The Dane County Fair — the "Country Fair with City Flair!" — continues 9 a.m. to 11 p.m. Friday, Saturday and Sunday at Alliant Energy Center, 1919 Alliant Energy Center Way.
View all