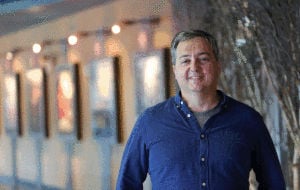 Rob Thomas
Bio

Rob Thomas is the features editor and social media editor for the Capital Times, as well as its film critic. He joined the Cap Times in 1999 and has written about movies, music, food and books.
While "Harry Potter" was delightful, character-driven and had an epic sweep, the "Fantastic" movies have been charmless, frenetic and overly plotty.
"John McEnroe: In the Realm of Perfection" has its Madison premiere at 7 p.m. Wednesday at the Madison Museum of Contemporary Art, 227 State St.
In the vein of "Broad City" or the better seasons of "Girls," "The Bisexual" is one of those shows that is so funny and sparkling that viewers may not notice how groundbreaking it is.
The Madison-based historical novelist will read from her second book on Nero, "The Splendor Before the Dark," at 6 p.m. Wednesday at A Room of One's Own.
View all