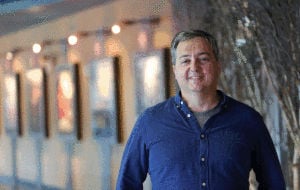 Rob Thomas
Bio

Rob Thomas is the features editor and social media editor for the Capital Times, as well as its film critic. He joined the Cap Times in 1999 and has written about movies, music, food and books.
Nashville singer-songwriter Lennon Stella will perform at The Sylvee on July 8.
Schwartzberg's gorgeous, insightful and engagingly eccentric documentary makes a persuasive case that fungi have superpowers.
Just like a good cover song makes you appreciate the original in a different light, so Hulu's reboot of "High Fidelity" illustrates what makes the original 2000 John Cusack movie such a modern classic.
Zoe Kravitz plays record store owner Rob in Hulu's reboot of "High Fidelity."
Harrison Ford and Sean Connery team up in the 1989 sequel to "Raiders of the Lost Ark."
Iron & Wine and Calexico play a joint show at The Sylvee, 25 S. Livingston St., at 8 p.m. Saturday. 
View all