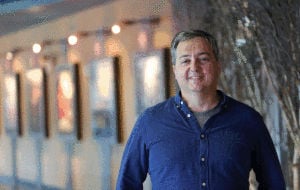 Rob Thomas
Bio

Rob Thomas is the features editor and social media editor for the Capital Times, as well as its film critic. He joined the Cap Times in 1999 and has written about movies, music, food and books.
The whole film is fun to watch, providing you're not looking for any deeper meaning, or emotional resonance, or even just basic human decency in your entertainment.
While the screenplay for "The Last Full Measure" doesn't always measure up to the talent, the movie gives Samuel L. Jackson, Ed Harris, William Hurt, Christopher Plummer and Peter Fonda time to shine.
Ladj Ly's explosive debut film is a lacerating look at a country at war with itself, with France's immigrant poor invariably at the losing end.
Here are some reviews of new DVDs, from a classic Sidney Lumet thriller to "Knives Out" director Rian Johnson's low-budget debut. 
The wonderful thing about the second season of "Shrill," which premieres its eight episodes on Friday, is that it understands self-discovery isn't a straight line.
Pergament, one of the driving forces in Madison's performance poetry scene, hosts a new open mic night on Mondays at the High Noon Saloon.
Filmmakers are hoping to raise money to finish their documentary about the only known surviving copy of the broadcast, in which the Green Bay Packers beat the Kansas City Chiefs.
View all