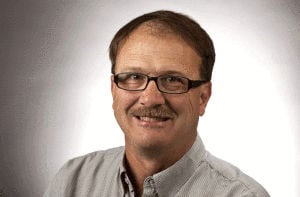 Rob Schultz
Bio

Rob Schultz has won multiple writing awards at the state and national levels and covers an array of topics for the Wisconsin State Journal in south-central and southwestern Wisconsin.
In a hand-written statement that he read at the hearing, Hamann maintained his innocence.
The Dodgers' payroll is a hefty $194.2 million — one of the highest in the major leagues — compared to the Brewers' minuscule $115.4 million payroll, which increased several million with their late-season acquisitions.
Steven T. Johnson was sentenced to 15 years in prison for his role in three armed robberies that included pistol-whipping and beating a dying Michael Meaderds after he had been shot trying to run from the gunmen in his North Side residence.
Suspended UW wide receiver Quintez Cephus pleads not guilty to sexual assault charges as lawyers sue UW-Madison, alleging that its disciplinary investigation involving charges of sexual assault violated his constitutional rights.
Two construction workers said they saw the lunchtime assault while up on a lift on a job site across the street.
Retired curator invited to display new art project at Fermentation Fest's Farm/Art D'Tour 
Madison Mayor Paul Soglin is not happy the town of Madison Police Department hired ex-DeForest Police Chief Daniel Furseth, who resigned his post after making racist comments in a video.
Former DeForest police chief Daniel Furseth hired as part-time patrol officer in town of Madison 
World Dairy Expo showcasing dairy industry that continues to struggle in a depressed market 
Rock N Wool Winery hoping for big year as one of few wineries that makes wine with grapes grown only in Wisconsin
View all